The early days of SEO and backlink management perfectly represented the Wild, Wild West!  
However, that is not the case anymore. We are in 2023, and now we have more sophisticated tools to deal with; for instance, the Google algorithm updates. 
As innocent and cute updates like Panda and Hummingbird sound, they can wreak havoc on your ongoing SEO efforts if you don't properly manage your link-building campaigns.
Backlink management has become more critical than ever before. Backlinks are not just a numbers game anymore. A website with the most inbound links cannot win now. You gotta work on your link-building campaign from a different perspective.
To help you out, we have curated this guide on backlink management in 2023. Keep reading to learn something awesome today:
What Is Backlink Management?
Backlink management, in a nutshell, involves identifying and expanding a link profile. You do that by building more and more links. Plus, instead of building links once every month, you follow a strategy that ensures constant growth. The most common tactic to build backlinks is submitting guest posts to sites with high DA.
In other words, backlink management entails prioritizing healthy links over substandard links. By following that mindset, you keep your SEO strong in the long run.
Benefits of Backlink Management
Let us tell you why you need to start doing backlink management: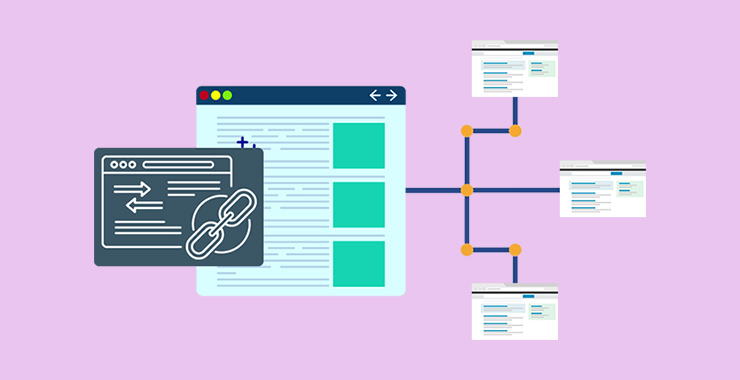 Improve SEO Optimization
When search engines like Google detect other sites linking to your site, they get the signal that your website is worth linking to and hence must be an authority on the topic at hand. 
Similarly, when you link to other websites, it means that the website expresses something better than you. Search engines take this under consideration when ranking web pages.
Increase in Traffic
We have already established that when other websites link to yours, search engines understand that your website is an authority on the topic at hand. As a result, your website will appear higher in SERPS, increasing organic visitors.
Additionally, the more websites (referring domains) that link to your site, the more visitors will be routed to your website's web pages.
Build Online Relationships
When a website links to yours or vice versa, viewers see that connection your share with the other website. As a result, it generates more trust when people believe that two websites trust one another enough to have that transparent online connection. 
However, do not confuse this with the process of link exchange because it will only harm you in the long term.
Backlinks Produce More Backlinks
In a positive feedback loop system, the output flows back into the input, enhancing its impact.
Regarding link management, the more backlinks your website has, the greater its credibility. The higher it ranks in terms of traffic and SERPs, the more backlinks you are likely to receive. The cycle goes on.
With that being said, it's also worth noting that there are several types of backlinks. Some add more authority to websites than others. Before you begin your backlink management quest, make sure you understand them.
Increase in Referrals
Your referral traffic will increase as you refine your backlink campaign.
When another website refers to the content on your website, its audience is introduced to your content. This can result in an influx of new viewers who would not have found your website otherwise.
Promote Your Business
In a nutshell, web pages linking to yours provide your website with increased visibility. Think of it as free advertising!
Increase in Conversions and Sales 
The more links you have from external websites, the more people are likely to come across your site.
When you combine an excellent link management strategy with amazing content and strong on-page SEO, there's no question that your rate of conversions and sales will increase month after month.
Build Trust and Authority
Proper backlink management increases your website's authority and credibility.
The more endorsements your company gets from authoritative sources, the higher your site ranks, and the more people will trust and identify your brand.
How to Manage Your Backlinks?
There's more to backlink management than what meets the eye, and we are here to let you in on all the spicy details.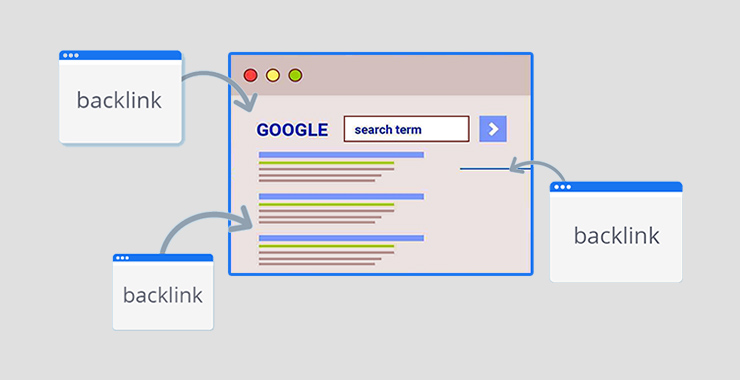 Here's how you can manage your backlinks and get the results you want:
Check the Ratio of Dofollow Links to the Nofollow Links  
The ratio between dofollow links and nofollow links impacts how Google perceives your link building campaign.
You do not need to pay extra attention to the nofollow links since they do not pass link juice. However, dofollow backlinks can impact your SEO strategy. So, if you have dofollow links from some not-so-good, low-quality websites, they will have an effect on your website's performance and ranking in SERP.
So, what is a good ratio to maintain? The balance between dofollow links and nofollow links is not definite. You can have more than one of them. However, if the ratio is something as absurd as 10:1, then Google will find it a bit sketchy.
When managing backlinks, monitor the ratio of your dofollow vs. nofollow links. Having too many no follow links will result in no link juice. And having too many dofollow links can alert Google (and not in a good way!)
Check the Spam Score of Your Backlinks
Always monitor if your website's backlinks are spammy. The Spam Score of your website signifies its credibility.
What signs point towards a spammy link situation? 
An authoritative website

Any link coming from a low-quality guest post is spammy

Links from spam comments on blog posts also fall in the same category

Extensive website with a few links

A low diversity of links
If you only have a few spammy links, then your spam score won't be that bad. However, if you amass backlinks with high spam scores, you'll harm your website's SEO performance. Needless to say, you will drive away organic traffic as a consequence.
Review Your Incoming Links
New links disclose a lot about your approach to backlinks and how the internet perceives your website.
Analyzing new backlinks, for example, will help you determine which content connects the most with your target audience. This is because a steady increase in the number of links to a page indicates that other webmasters find it useful:
Authoritative content worthy of sharing with viewers 

Relevant enough to expand their content

Insightful, reliable, and engaging
Further analysis of such content may provide a glimpse into what makes them deem it link-worthy. Reproducing it on additional websites may improve their chances of getting more organic links.
This is where it pays off to review the incoming links. 
Optimize Your Link Building Strategies
If you already have a good link building strategy, you won't have to waste your time removing dangerous backlinks on your website.
We always recommend sticking to white hat link building tactics to ensure that your website only acquires appropriate backlinks. This not only reduces the probability of Google penalties, but it is also the right way to build links.
Backlinks must be acquired correctly for backlink management to work. Making your links relevant and valuable will reduce the constant need to manage backlinks.
Disavow the Unnecessary Backlinks
It would help if you also disavowed unnecessary backlinks to retain the good backlinks. Harmful backlinks that pose a threat to your website must be removed.
Here's how you can disavow links from your website using Google's disavow links tool:
Mark the links you want to disavow. 

Create a list of the links and save it in .txt format.

Upload it on Google's tool and select the property from which you wish to disavow the URLs.

Double-check to see if the URLs have been rejected.
Analyze Your Competitor's Backlinks
You can ask any SEO professional, and they'll go on and on about the importance of competitor backlink analysis.
Analyze your competitors' links before you try to acquire them. Some tools offer the option of batch analysis. An in-depth assessment can help you identify new possibilities to acquire backlinks. 
But how can you do it?
Use Google Alerts to Analyze Your Competitor's Backlinks
Google Alerts will alert you of any new link-building possibilities. It can help you compare your brand mentions to that of your competitors.
You can use Google Alerts to get notified about keyword mentions from different sources on the internet. Here's how to do it:
Open google.com/alerts and write the

keywords you wish to monitor

.

Click on "Show Options" and modify the alerts.

You can set the frequency of the alerts and select the source as well. 

Select the region and language of the content.

Enter the email address where you want to receive the notifications.
Knowing how your counterparts move will provide you with new opportunities and ideas to create a strong backlink profile.
P.S. You can also create alerts for negative keywords because they can impact your search visibility and Search Engine Optimization.
Track and Claim Any Lost Backlinks
You can lose backlinks in several ways. For instance, you lose your backlinks when a referring page turns into a 404 page. You also lose your backlinks when a backlink gets removed by the webmaster. 
But one thing is certain: there will be no warning when you lose a backlink.
It is vital to monitor backlinks and claim them back if you notice a broken link on your website. 
Here's what you need to do: 
Check your website for any broken links. You can use a tool to locate a lost link in your HTML.

Get in touch with the webmaster to notify them about the link on their website. 

In case your link has been replaced, talk to them about retaining your link.

Once you have re-established the lost backlink, make sure that you check the response of the referring page to see if it's working.
Protect Your Existing Links
Losing good backlinks, particularly if it occurs faster than you can obtain fresh links, will always have a negative impact on your visibility. So, you must protect the links you already have.
You can set an alert on the tool you are using to notify you whenever you lose a link.
It is a given that you won't be able to protect all the backlinks. However, there are plenty of instances where you can get back a lost link.
For example, a webmaster might not even be aware of a problem with a server or a page or server. So, a quick notification from you can help them republish it, bringing your link back 
What Metrics Do You Need to Track for Link Management?
Before we dive into the best tools to manage your backlinks, let's look at all the SEO metrics that you must monitor for successful backlink management:
Anchor Text Used 
Anchor text refers to the interconnecting phrases or words that link to your web page. Keeping track of this SEO indicator might reveal whether or not appropriate search terms are being used in the links. Although users may not have much control over this, it has been observed that they are always prepared to change their anchor text upon request.
Link Attribute
Knowing how many dofollow and nofollow links your website has is a good idea. This data can assist you in determining which parts of your campaign demand more attention.
Referring Domain
Referring domains are sites that have one or more backlinks to the target page. For instance, if a website receives a backlink from Business Insider, it has one referring domain.
Referring Domain Authority
Moz was the first to invent Domain Authority. Domain Authority can be defined as the SERP ranking score that indicates the performance of a site on the SERP. It provides a summary of potential search engine performance.
Referring Page Authority
Page authority is the value that a search engine allocates to a website in search engine optimization (SEO). The greater the value, the more probable it is that the website will appear at the beginning of organic search results.
Citation Flow
Citation flow (CF) is the measurement of the quantity (or number) of links on your website being linked to. This metric assigns a score from 0 to 100 and represents how reliable a website is based on the number of websites that link to it. Furthermore, citation flow assesses the amount of link equity that your website has and can carry on.
Trust Flow
Trust flow is another metric, like Citation Flow, that assesses the reliability of your website. However, it determines the trustworthiness of your website by using quality as a primary criterion. The number of clicks a particular page gets from a seed set of trusted websites is used to calculate a site's trust flow.
Spam Score
Spam Score does what it says. It is an approach created by Moz. It aims to depict how 'spammy' websites are and, as a result, how trustworthy a website is (or if it is not).
In other words, the percentage of websites with similar characteristics that have been penalized or blacklisted by Google determines spam score. This is not to say that the website is spammy.
Link Management Tools
If you want to speed up your research, easily manage your prospect list, find new contacts for your campaign, and automatically collect social metrics and gather website data, you are going to need link management tools.
Ahrefs
We have rounded up some of the most effective backlink management software to help you get great results. These tools will enable you to save time while you work on improving your placement rate: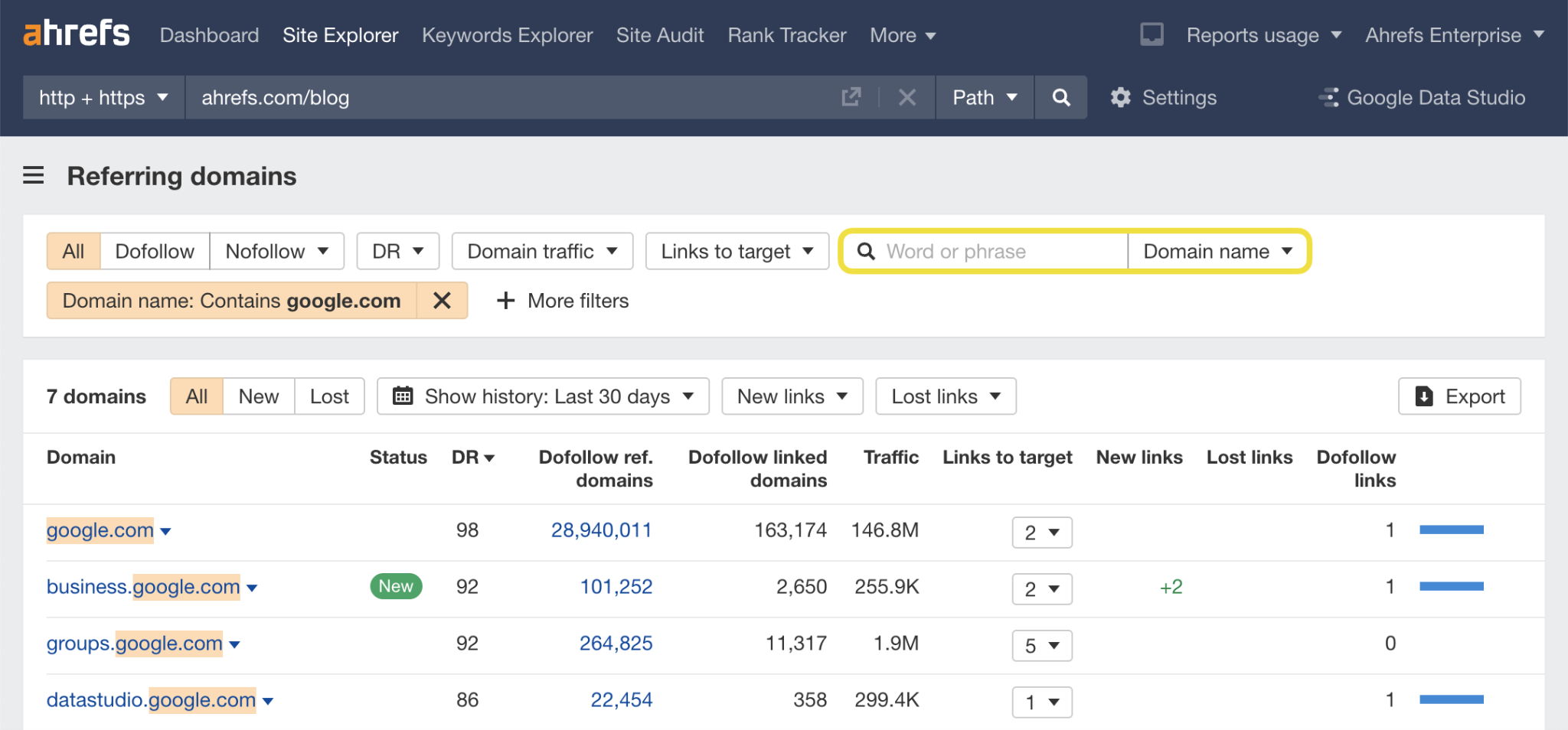 Ahrefs has good backlink management within its Site Explorer, known as Backlinks Report. As its name suggests, Backlinks Report manages backlinks. Users can run a report for whatever domain they want. It will provide them with essential SEO metrics such as anchor text, referring page, link type (nofollow vs. dofollow), URL Rating (UR), Domain Rating (DR), etc.

KatLinks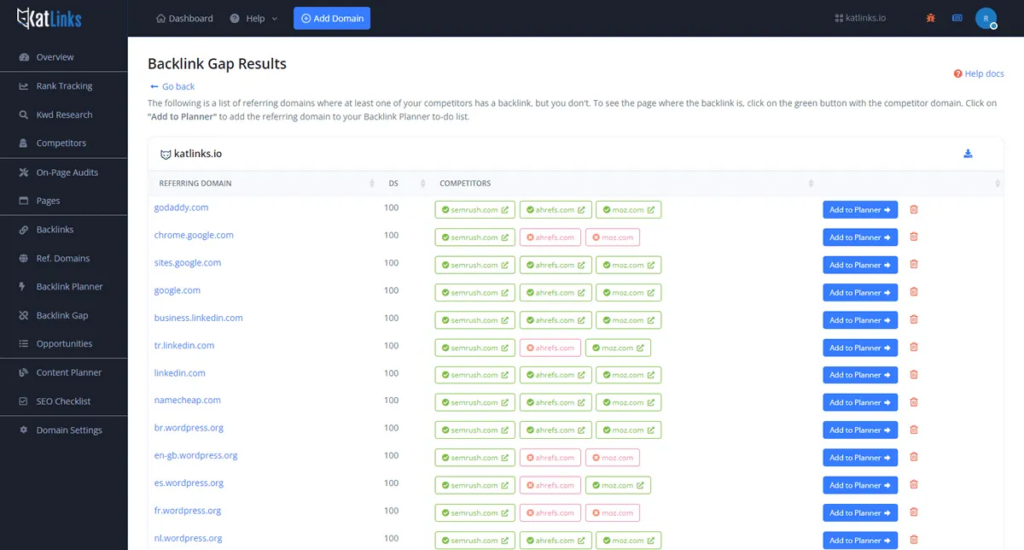 Source
KatLinks is another efficient backlink management tool to help you manage your link-building campaign. It can be used for acquiring, analyzing, managing, planning, using, and gaining more backlinks for blogs and websites. Even though it is marketed primarily as a product designed for SaaS companies, it can be used for sites of any type. And it works just fine!
Semrush
If you are even remotely related to Search Engine Optimization, you are already familiar with Semrush. Semrush comes with an excellent backlink management software called Backlink Audit. The Backlink Audit feature monitors and tracks the website's backlink profile health. It sports any toxic or harmful backlinks that can damage a user's rankings in the Search Engine Results Page (SERP).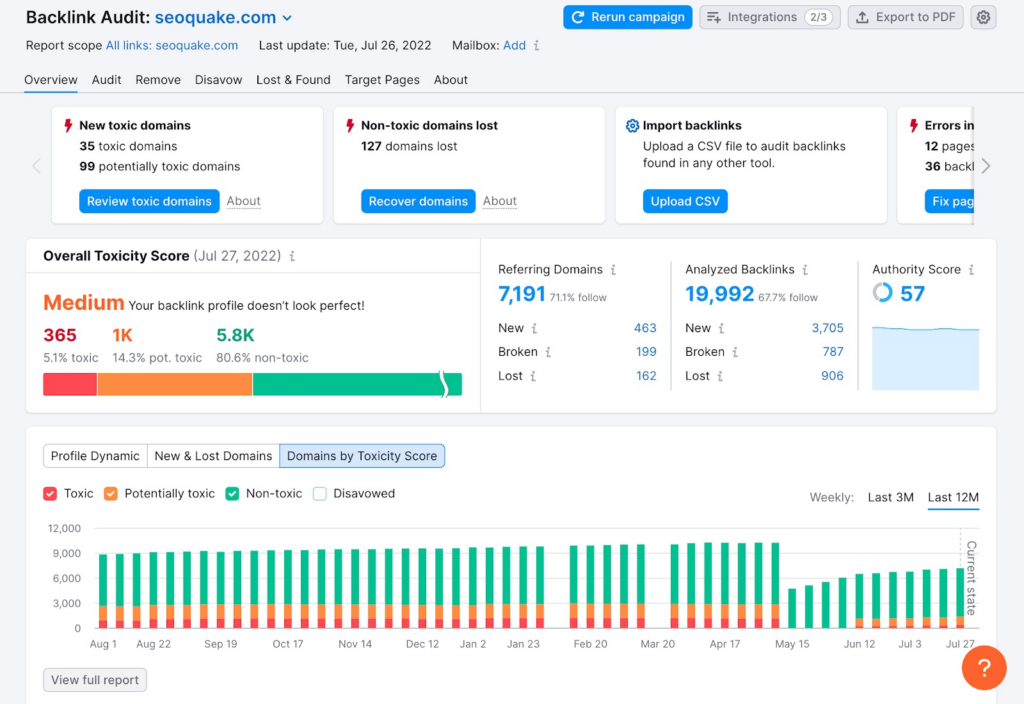 If you need to learn how to manage backlinks, Semrush has a course for that as well to help people understand how to perform their own day-to-day link-building campaign.
SEOClarity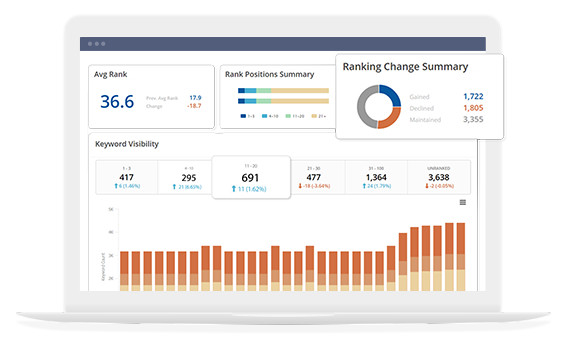 SEOClarity uses Artificial Intelligence and combines it with world-class data for all of its Search Engine Optimization tools. This all-in-one backlink management tool lets users analyze their entire link profile, including tracking performance. Users can also create new backlink relationships with high-quality domains
Backlink Manager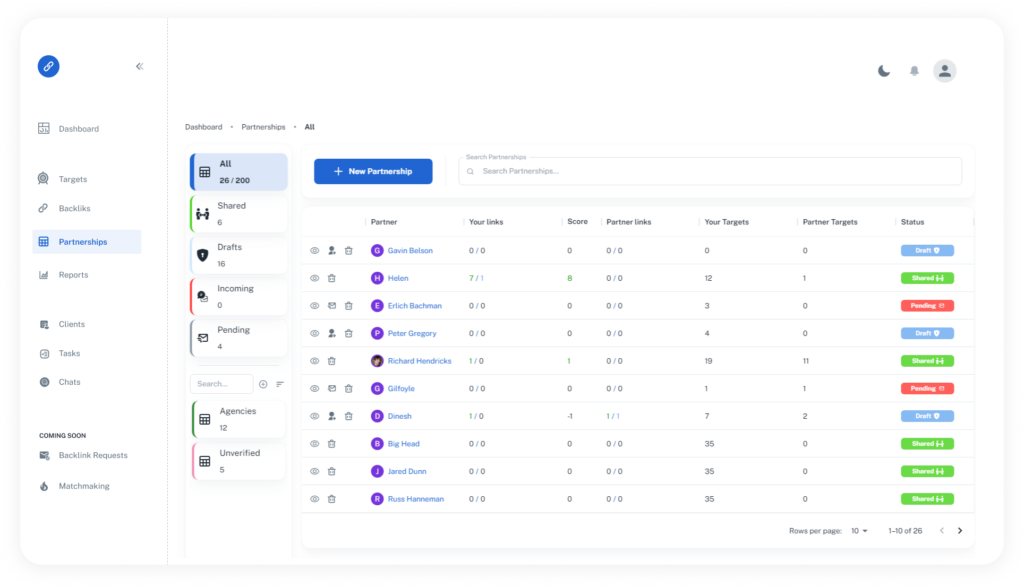 BacklinkManager.io is a relatively newer backlink management software. Its unique selling point is its ability to automatically monitor the status of backlinks. It can also analyze your collaborations with other bloggers and website owners during your link-building campaign. If you forget to take action regarding your strategy, Backlink Manager will also send your reminders if an action must be taken urgently.
Majestic SEO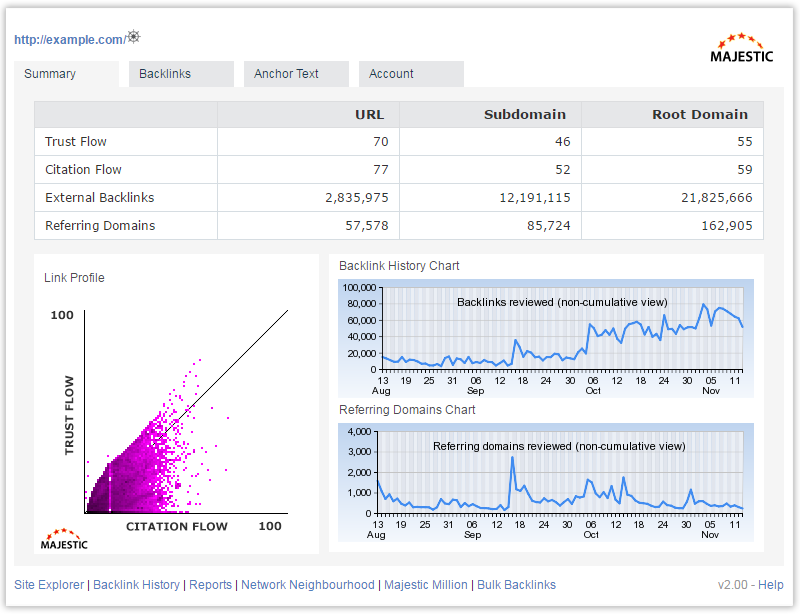 Majestic SEO is one of the most sought-after link management tools. It introduced its own backlink monitoring service back in 2008. It has not looked back ever since. Majestic SEO boasts the infamous Flow Metric scores known as the Citation Flow and the Trust Flow. With the passage of time, these two tools have established themselves as the industry-standard benchmarks for Search Engine Optimization (SEO) professionals worldwide.
Moz
We can't talk about backlink management in 2023 without talking about Moz. Moz makes it easy to manage your link building campaigns. It uncovers why a certain web page is ranking on a specific position in the Search Engine Result Page. It follows a meticulous process of reviewing and monitoring core important SEO metrics for its user's inbound links. 

Moz also has the widely-used Page Authority (PA) and Domain Authority (DA) scores that people in the SEO industry love. You can use these two features to determine the quality of the backlinks pointing to your website.
SEOJet
SEOJet is unlike any other backlink management software you have used. It is a comprehensive, full-service, backlink link management tool that enables digital marketers, and Search Engine Optimization experts & agencies to create natural link profiles. These profiles are an excellent way for marketers to reach the number 1 ranking position on Search Engine Result Pages.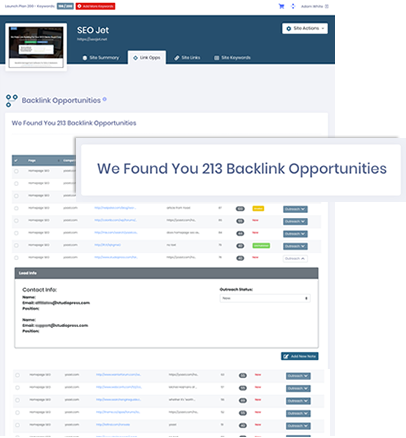 In order to make it easier for its users, SEOJet also creates a link map for their website. You can use that link map to assess the types of backlinks you need to get your website to the top result on Google. The link map is built using data from hundreds and thousands of links pointing to top-ranked sites.
Sitechecker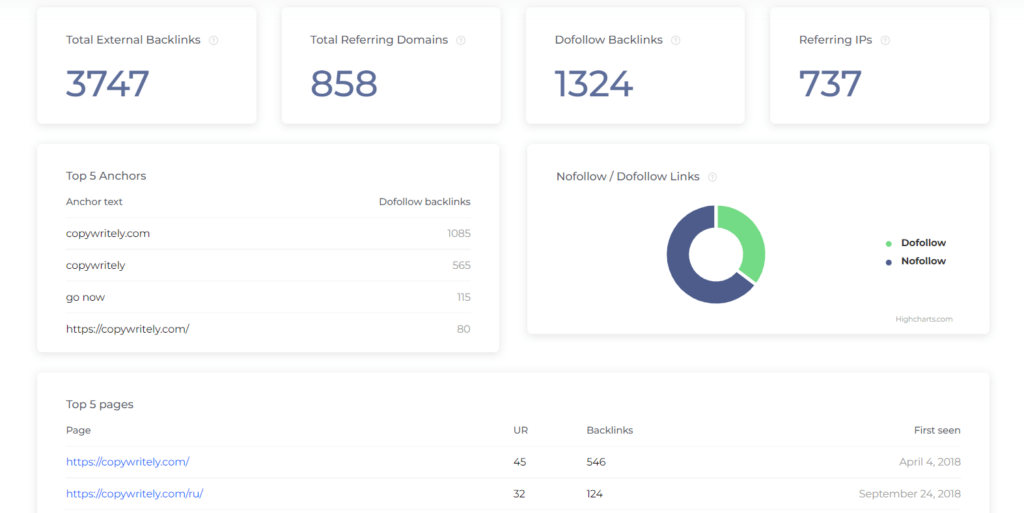 Sitechecker comes with a complete suite of link management and SEO tools. The most important tool it boasts is the backlink tracker. The backlink tracker assesses all the backlinks built for a particular website. It also provides its users with reports letting them know how their link-building strategy is being implemented. Plus, it also tells its users what they can do to increase the efficiency of their link-building strategy.
Google Search Console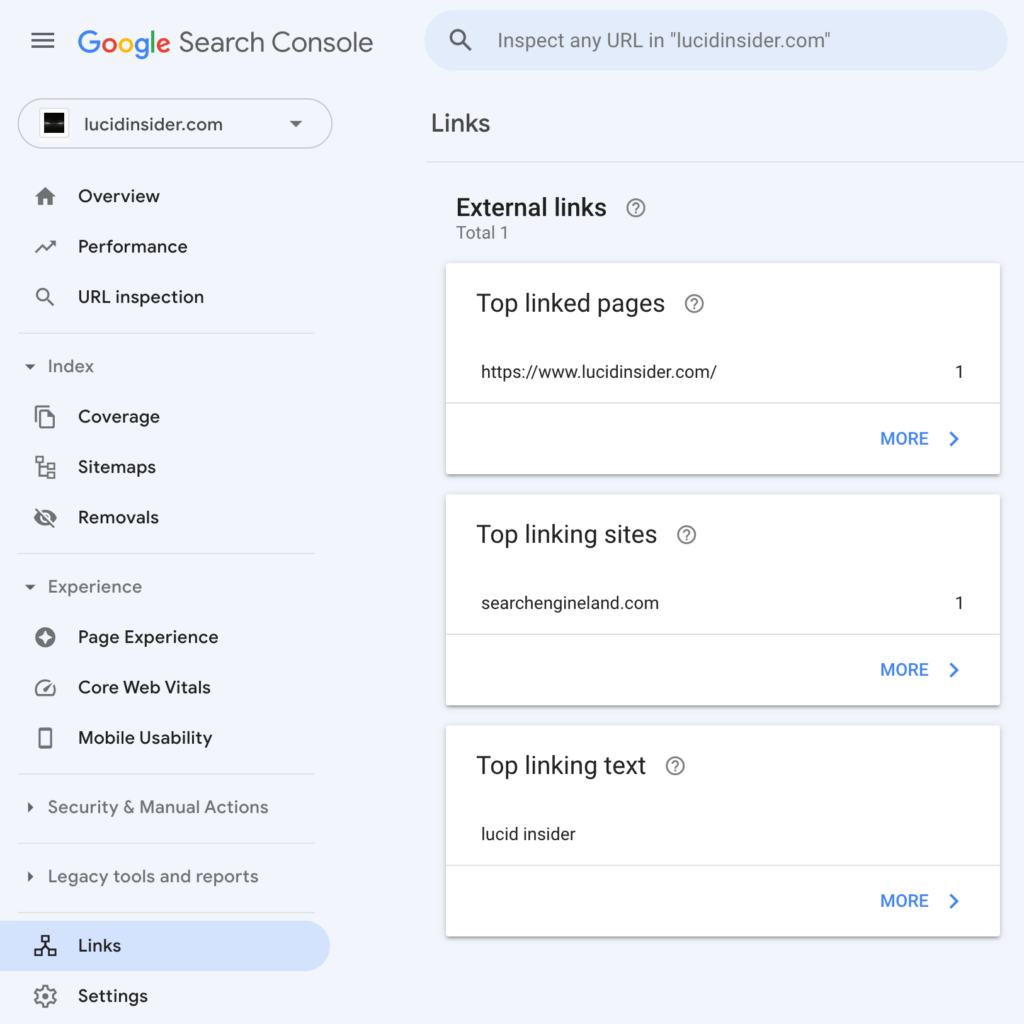 Don't wanna spend a hefty sum to buy a tool to monitor backlinks? Google Search Console is perfect for you. It is an entirely free backlink management tool that connects to a user's site. You can find the list of the most valuable backlinks that Google is pointing to your site under the "Links" tab.
Monitor Backlinks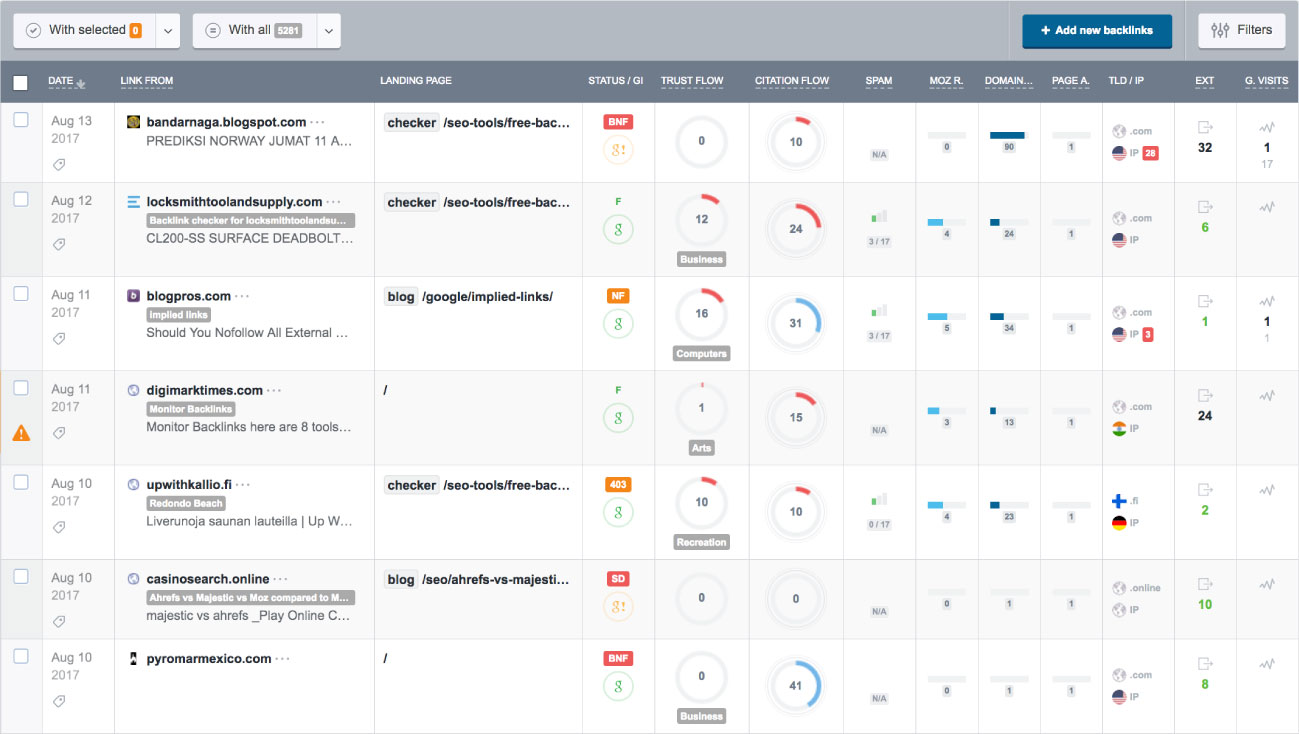 Monitor Backlinks is one of the most used tools for managing backlinks on the Internet. It allows users to track every single link and see their status as they evolve or become obsolete. Monitor Backlinks can also tell users how their new backlinks affect their average keyword position on Google and the traffic received from it. Furthermore, it sends email notifications whenever you earn or lose backlinks.
Raven Tools
Raven Tools utilizes SEO metrics from other well-known and highly-used backlink management tools such as Majestic SEO and Moz.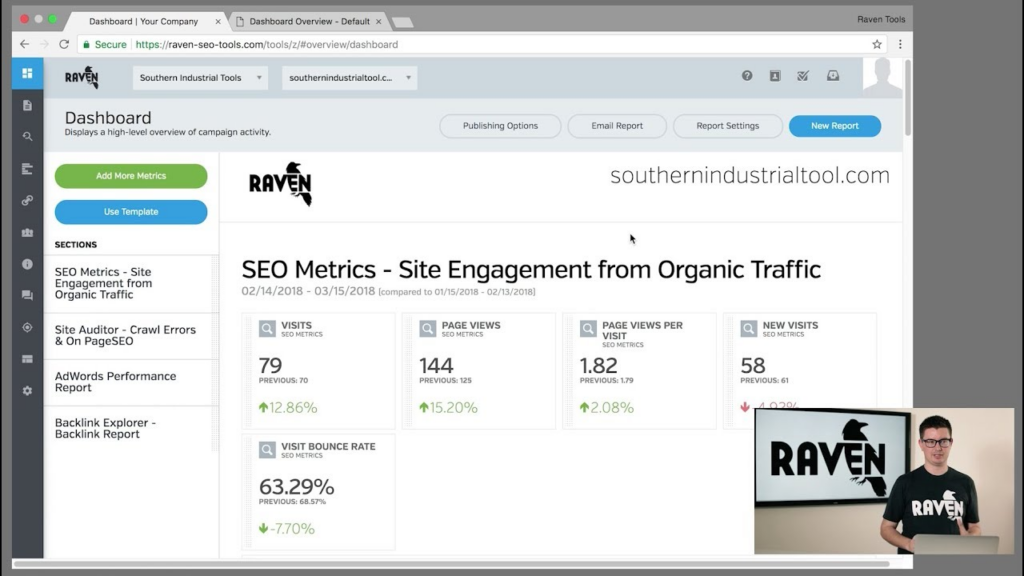 Raven Tools advertises itself as a low-cost SEO and reporting tool for busy SEO professionals and digital marketers. Its backlink checker feature allows users to swiftly analyze and examine backlinks for any website and discover new prospects for link building.
Why Do You Need to Use a Backlink Management Tool?
But why do you need to use a tool for backlink management in 2023? Here's why:
Manage Link Builders – Some link management tools also offer features that allow users to manage their teams. You can track the number of connections your team makes every week. This way, you can always stay on top of progress.
Monitor Backlinks – When you manage your link building campaigns with a tool, you can immediately spot any new backlinks. Moreover, you can also flag any further issues. In short, a tool can streamline your work for you.
Build High-Quality Backlinks – A good backlink tracking tool evaluates key metrics such as IP addresses, URLs, and domains. It will also assess the presence, navigability, and indexability of URLs in Google's index. 
Analyze Backlinks – On top of everything, you can use the current data to assess your backlinks thoroughly. Link management software can tell you the caliber and number of your backlinks, their types, tiers, anchors, and any modifications made to them.
What Kinds of Backlinks Do You Need to Avoid at All Costs?
Stay away from the following backlinks no matter what. They will cost you more than providing you with benefits:
Low-Quality Forum Backlinks
If you want to try forum posting with hyperlinks, make sure that you only choose high-quality forums. Hold real debates instead of pitching directly. If you try to spam forums, you will not get good results. 
Backlinks via PRs That Aren't Newsworthy
If you are thinking of getting backlinks from press releases, we suggest aborting that idea immediately! It is considered a spammy practice and could ruin your SEO.  
Paid Links
Paid links are a huge red flag. Search engines assess the value of a website on how well it's been liked by earned sites. Purchasing links can damage your website's search rankings. 
Irrelevant Directory Links
Setting up profiles in shady and questionable directories is not good for both SEO and business. They are viewed as spam. Viewers do not like them at all.
What Kinds of Backlinks Do You Need to Pursue at All Costs?
A high-quality backlink outperforms hundreds of thousands of low-quality backlinks. Let's look at some examples of valuable backlinks that you should pursue:
Backlinks From Authoritative Websites
Although these kinds of backlinks are difficult to obtain, they are well worth the effort.
When you receive a backlink from a website with high domain authority, you will notice an increase in your organic search engine traffic.
Links With Target Keywords
Backlinks with anchor texts featuring your target keyword can boost your website's growth. It is critical to note that using keyword-rich anchor text in excess can trigger a response from the Google Penguin algorithm. It detects websites that use black hat link-building tactics. 
So, beware!
And do not go overboard!
Backlinks From Relevant Websites
When one website links to another website, Google bots check to see if the two are related. Say you wrote an essay on college education. Google will give more importance to website backlinks concerning scholarships, student aid, universities, student loans, and education than links from sites about fishing, fitness, or health diseases.
The Peril of Not Managing Your Backlinks
A healthy backlink profile prevents the loss of losing links, boosts traffic, and increases rankings.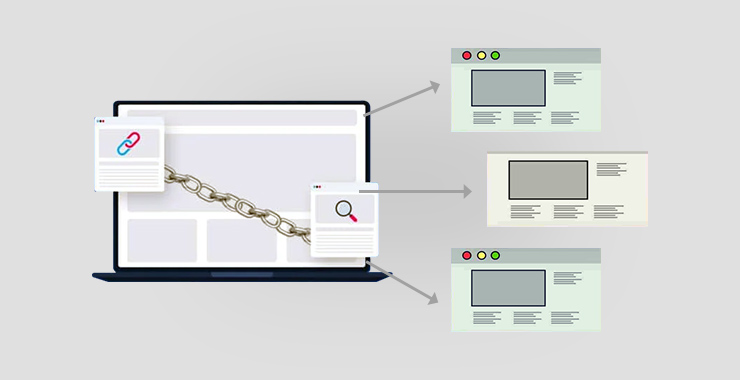 So, what could go wrong if you do not manage your backlinks? 
For starters, you can get a manual penalty from Google. No one with a website wants that, right?
Moreover, if you are not careful enough, sketchy competitors can poach your valuable backlinks. They can steal your strategy via outdated link building or broken link campaigns. Either way, people who do not play fair always find a way. If someone poaches your backlinks, you will lose your place in the SERPs, your traffic will fall, and it will hurt your monetization.
In addition, not managing backlinks will lead to a manual inspection by Google. If Google notices something unusual, it is bad news. Instead of trying methods that are frowned upon, such as shady links, spam links, PBNs, and paid links, manage your campaigns. 
Notably, the constant updates in Google's algorithms pose a need to keep the backlinks clean. Otherwise, you will end up hurting your business.
What if You Don't Have Access to Tools?
Unfortunately, a significant majority of SEO professionals and marketers prefer temporary gains and do not worry about the consequences. They are willing to do just about anything to get monetary compensation. 
However, that is different from how backlink management works! You need to be patient. In order to stay safe from getting scammed or lured into the trap of black hat link-building opportunities, it is better to get in touch with a professional service provider. Service providers with a team dedicated to backlink management are better than relying on tools and SEO experts.
Enlist the Help of Professionals to Manage Your Link Building Campaigns
Backlink building, as one of the key pillars of Search Engine Optimization, can either boost or decimate your online presence. Our team of expert link builders at Globex Outreach understands that very well!
We make sure that your backlinks are monitored meticulously and efficiently. Besides, our link builders also constantly track the important metrics that you need for effective SEO and a link-building campaign. 
Get started today to make your backlink management easy and disavowing broken links easier!
Wrapping It Up
Backlink management is essential since it allows you to keep track of the quality, quantity, and distribution of links in your site's backlink profile. The information gathered by backlink management is important for SEO as it provides protection to your website during the link building process.
As a leader in link building, we have years of experience with not just these tools but all the best practices needed for efficient backlink management. 
We are hopeful that this guide solves your confusion and queries regarding link building campaigns and backlinks. If you still have questions, we are here to help you.