Blogger outreach email – we bet these three words scare most of you enough to lose your sleep or sleepover nothing but one major question. "How to get those backlinks that I desperately need for my blog?". Worry no more because you will discover the best practices to boost your blogger outreach program in this blog post.
We will hold your hand and take you step by step from blogger outreach's best practices that you can apply in 2022 and keep your website or blog from getting Google's penalty. Google does not love guest posts as much as it did in the past, but there are safer and better ways to get backlinks with or without guest posts.
The tricks of the trade that we're going to share in this blog post are those that we curated from the experts of blog outreach, and we are 100% confident that these will help you get a good number of high-quality backlinks in 2022. Here you go in your pursuit of blogger outreach link building.
The Right Way To Write The Email Of Blogger Outreach For Links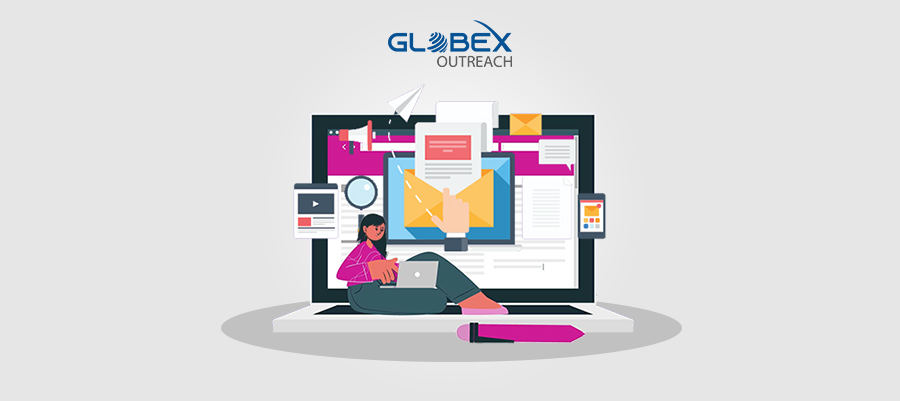 Let us admit this. Unless we all learn this the hard way, writing an email for backlinks or any such favour is not easy. Unless one's target is only to write the email and not to garner some material benefits, we never try to know the right way to write the email. We do not follow the best practices of blogger outreach. 
Here's an email template that we first tried and that most of us follow, and let us admit, we mostly fail.
Subject Line: Would You Link Back Some Quality Content?
Hi
 I hope this email finds you well. I am the blog owner (link), and I noticed that your website is not only in the same niche but also has a high DA PA.
I would very much like to get backlinks from you. Here is a blog post that I wrote on the topic that you like to write about.
Kindly give me a backlink to this post. Cheers.
Name
Contact Details

Now, we do not need to tell you that this did not work. Why? Well, it is because of two reasons. Firstly, this was a generic email that we sent to roughly 20 recipients, and there was no personalization. People mostly open emails that directly address them and have something of mutual interest.
Secondly, this email did not offer the owners of those websites any favour in return. All we did was ask them to give a backlink to our website. Why would they do so? We were not giving them anything in return for this favour. 
How To Improve It & Implement The Best Practices Of Blogger Outreach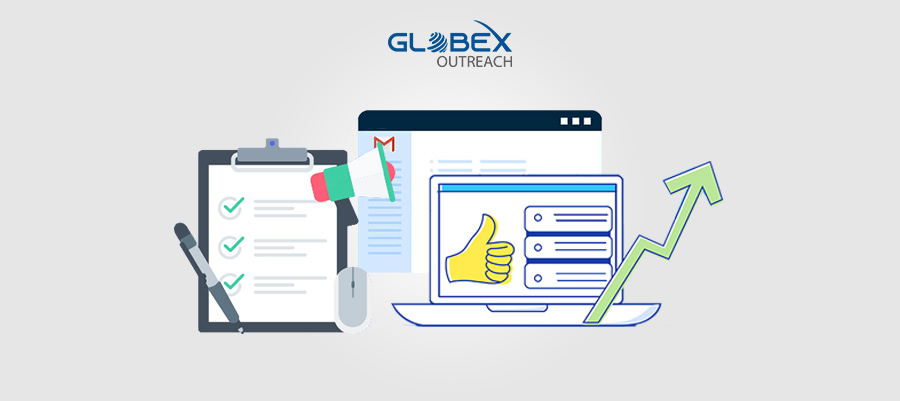 Now, here's the email we wrote after reading a guide on HubSpot, and this email got me some authentic backlinks for my blog.
Subject Line: Get High-Quality Free Content for Your Magazine
Hi Ken
           I've been reading your posts on Medium, which brought me to read your online Magazine on NICHE. I am impressed by the quality of content on your website.
However, I could not help but notice that you're not posting content frequently. You must know that one of Google's ranking factors is frequent content posting. If you post a blog post every week, this is how it has to be.
Well, all I have to offer is help in return for a little help. I started as a copywriter and can write a good and research-oriented long copy for your blog.
All I would expect in return is a little favour. Just let me add a do-follow backlink to my landing page (on the same niche).
 Is this something that interests you?
 Name
Contact Details
And guess what we did with this new hook? Well, you're right; we did not catch all the fish, but enough of them to bring our blog to the 1st page of Google Search.
Major Takeaways Of The Best Practices Of Blogger Outreach
Always write personalized emails, e.g. recipient's name and something of mutual interest. There are bloggers like Neil Patel and a few others who'd give you a backlink only for writing awesome content on your blog, but most of the time, it is a deal. Give them a big, juicy guest post, and get the backlink in return.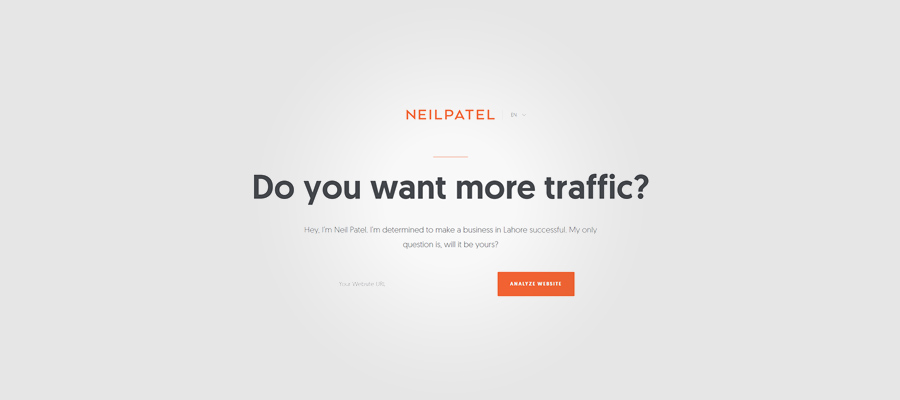 Are blogger outreach backlinks safe? We will answer it later.
How To Get Backlink Without Giving Anything In Return
Yes, it is possible, but you need to be so smart about this. Your problem is not that you're not getting backlinks (you can easily get them). Your problem is that your outreach response rate is so down. In simple words, you are sending emails, to the owners of niche authority sites, like a crazy copywriter, but you're not getting a response.
Do you know why? It is because you're sending emails to the websites that do not need your blog posts (because they're generating content 9 to 5), or you're sending your emails to websites that don't need anything in return. The latter is the websites that would give a backlink to any niche blog or website with good content. 
You just need to write good content and convince them that you deserve a backlink from them. So, we were searching for this more organic and "Google friendly" way to get the backlink when we read about Brian Dean's Skyscraper technique for link building. And we followed the easy steps of this blogger outreach case study.
Which Measures We Should Take As Best Practices Of Blogger Outreach?
Find content relevant to your niche – that is so good that many niche authority blogs and websites mention it. You will probably find this on your biggest competitor's website, or simply Google Search the relevant keyword, e.g. "link building strategies". Write content even bigger and better than that. 
So, if that post is 3,000 words, you should write a minimum of 4,000 words long original post. Add more pictures, videos, and infographics than your competitor did. And now, go to the industry's leading blogs backlinked to your competitor's post and send them an email. 
Tell them you've written a better post on the same topic and deserve mention. Mostly, they will give you a backlink when they notice your 2x better post. Here is how you write the email to get it done.
Hi Ken
           I've always been reading your tweets and honestly appreciate your contributions to the industry. I loved your last post/speech/podcast/vlog on the WEBSITE.
I was going through your website when I found this post (link to their post where they provided a backlink to your competitor), and I loved reading this.
I noticed you mentioned one of my favourite posts on this topic (link to your competitor's post).
Well, I have read volumes on this topic, and from my reading and personal experience, I've written a post on the same topic with up-to-date details, more depth, and media examples.
I wonder if my version is worth a mention on your page.
Either way, I'd love to know your honest opinion about my post – and yes, keep inspiring us. Cheers.
Name
Contact Details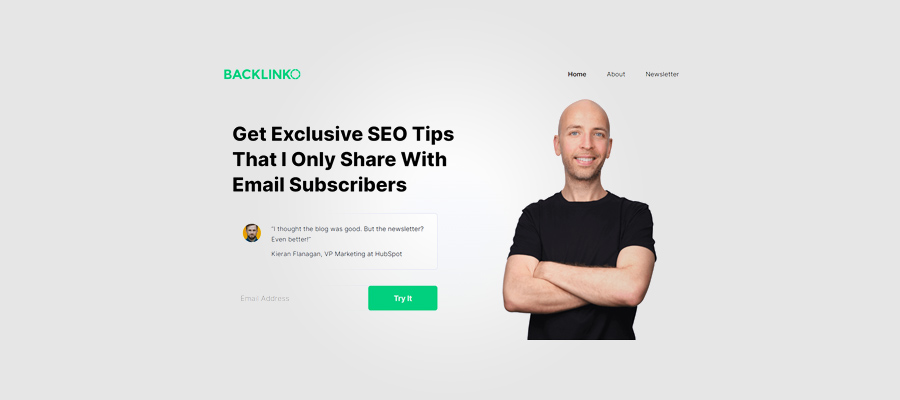 So, guess what? We sent these emails to a group of 100, and unlike Brian's generic email, this email got a much better response with roughly 40% open rate and 6% success rate. Why 6%? It is because we're not Brian Dean! Our blog is not a niche authority blog like www.backlinko.com. You should know these best practices of blogger outreach.
Major Takeaways Of This Quality Blogger Outreach
A sure-shot way to increase the email response rate is to use a good blog email template with a little personalization. You can get them from HubSpot or other websites.  Blogger outreach in 2022 largely depended on backlink acquisition methods other than "guest posts". Why? 
That is, just like you, authority websites are also afraid of getting penalized by Google. As we received in this example, an organic backlink does not hurt anyone. Content will remain the major hook. In both examples, it is not the email style or approach but the content that hooked the quality backlinks.
Influencer Approach As A Blogger Outreach Plan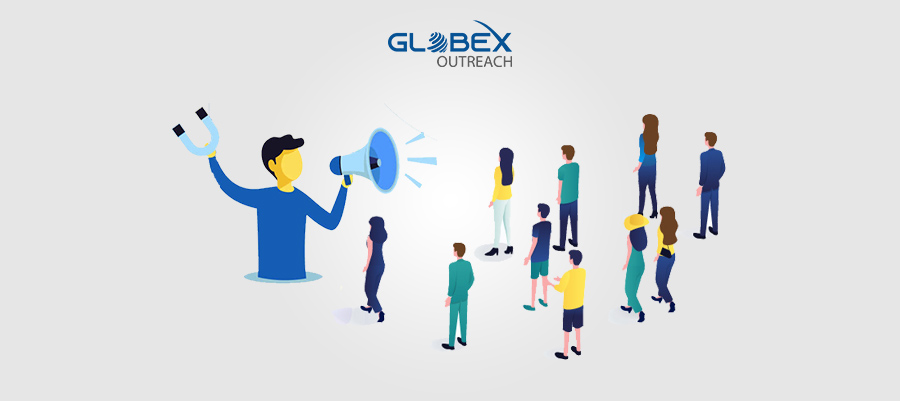 There is this Influencer Approach to writing cold emails. All you do is find someone who can influence the blog owner you want to connect to and ask for a backlink. Since that influencer has already been some authority associated with the blog or website, the person receiving the email regards the influence and gives you a backlink.
The influencer is a niche authority person. You will convince them to let you use the influence and get the backlink. There are two or more different ways of doing it. If you've been working on a relationship with that influencer, you can politely request them to email to the target control person, or you can ask for permission to mention their name.
Here is how you implement the best practices of blogger outreach:
Hey Ben
           Just read/watched (blogpost/video) on your blog, and I enjoyed reading/watching it. A few days ago, I talked to INFLUENCER and told them I have a better blog post on the topic (TOPIC) that you've recently covered.
I have a blog post even bigger, better and more up-to-date. I just wanted to know if I could get a mention on your blog.
Let me know what you think about it.
Name
Contact Details
You must want to know how to convince the Influential person to either write an email to people to take care of his blog or a blog whose owners look up to them? It starts with learning about that person on social media. Facebook profile and page, LinkedIn (most definitely) their blog on medium or some other website and their website.

How To Proceed?
Then, with all the data to back your blogger outreach campaigns and the very notion that not only you know them, but you love to read their work, you reach out to them. It's all a reference game. If you have a reference to reach out to the influencer, do it and email the influencer concerning that person.
To pursue the best practices of blogger outreach, if you do not have a reference, find one just like you found the influencer who would get you a backlink from some niche authority blog. Remember, link outreach is all about emails. People like to have this sort of discussion via email, or perhaps you can use the old-school method of cold calling.
The last place for a serious discussion is the target person's social media handles; we often miss and do not even open Instagram or Facebook messages, but we all know that an email is a tool for professional content outreach strategy. An email with an influencer name in the subject line always ensures a high response rate.
Add Some Evidence + Demo to Your Email
Let us break this to you if you're unclear about what it is. We're talking about cold emails because if you ask us, "What is blogger outreach?" we would only utter one word, "cold email". However, you need a robust and all-inclusive influencer outreach strategy. Here is how it goes. You need two influencer outreach tools: evidence and demo.
Evidence to prove that you are worthy of attention and business, and the demo shows what you can do for them. For example, take this email that Dmitry Dragilev added to his list of 26 best practices of blogger outreach :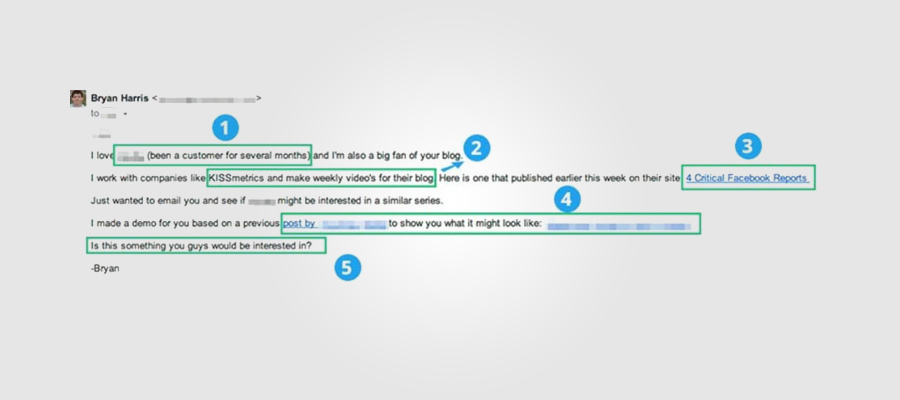 He establishes a personal relationship with the target person's blog and tells them he's a customer. People think empathetically of you when they know you're a fan of their work. He lets them know he has worked for big names in the industry. He gives evidence of the work that he has done for the big names – in this case, KISSmetrics.
He makes a customized demo only for one recipient of his email. It is tailored to their unique case and requirements. How much time do you think he invested in doing so? He ends the email with a question. Psychologically, all of us are tuned to reply when someone asks a question. 
Our friends, it is the sort of cold email that gets a backlink for you. Tell them your blog post is worth their website, and they will open the doors. And mark our words, cold email is one of the best influencer outreach tools.

Major Takeaways
People do not open an email with a "salesy headline". People do not like to respond to an email with nothing about them. You won't get what you want if you just ask for something without giving something in return. 
People prefer emails with some reference to a person mutually respectable or evidence of what you can do for them. People prefer to see the demo of what you can do for them before they give you a chance. Keep it in mind while engaging in the best practices of blogger outreach.
Choose A Website With Medium DA (Domain Authority)
What is Domain Authority? It is a search engine ranking factor determined by Moz. A domain's DA can be from 1 to 100, based on how much effort the website owners have put into it. For example, Facebook's DA is 100. Google loves when you get backlinks from high DA websites. 
However, regarding the response rate, it is hard to say whether you get a better response with low DA websites, medium or high.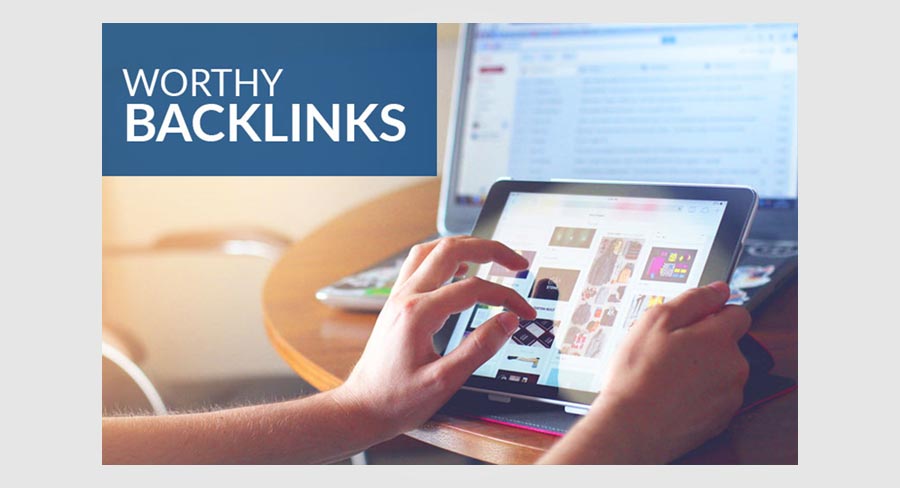 So what is the best trick to boost your guest post outreach? Should you target and send cold emails to High DA websites, or sending emails to medium DA websites would give better results? People at PointVisible did some research, and their results are eye-opening. 
Studies have shown that the DA of a website has no connection with response rate, and you can get better results with low or medium DA websites as well.
A website with DA less than 30 gives you a better response than websites with DA 30 to 48. As a matter of fact, the win rate (when you get the backlink) is even stranger. The win rate of a website with DA 21 is much bigger than that of a website with DA 29 to 48. 
Our data, find gold! Right! Well, this is the data, and data does not lie. So, if you want to increase your email outreach campaign's open rate and win rate, you better start with low and medium DA websites. Know it before you go for the best practices of blogger outreach.
However, getting backlinks from websites with DA any lower than 30 is tricky. You would be investing your time and possibly money too in this game, and you do not want the links that Google does not consider worthy of any attention. 
Backlinks establish a reference and let Google know that all these websites have recommended you – you do not want your website to be associated with websites with very little reputation.
Major Takeaways
Low and Medium DA websites are the ones which are highly likely to give you backlinks.

There is no evidence to prove that you will get a better response and win rate from high DA websites.

Low DA websites give you the highest response and win rate; you should be careful because those are not the ones that are respected the most by Google.
Follow-Ups Are Crucial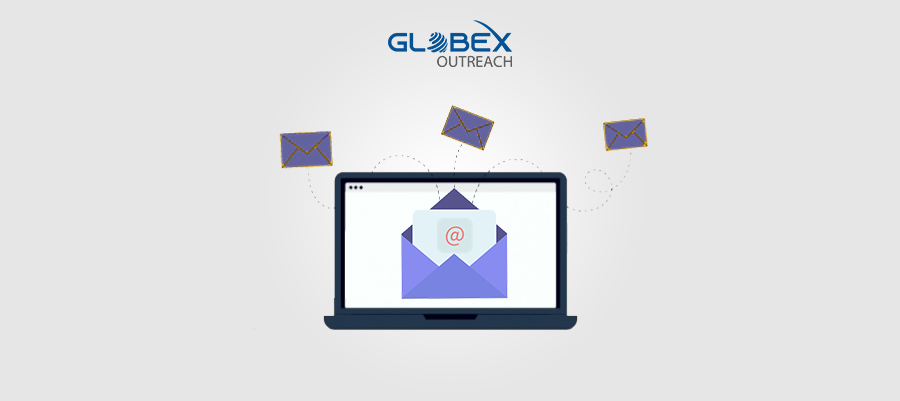 The best blogger outreach platform is email. However, sending the first cold email is not enough. To make the most of this platform, you must write follow-up emails.
Why? Because, let us admit it, people do not like to read and respond to cold emails. They are busy. When was the last time you did a solid to someone on one cold email? We bet it never happened. You need to follow up on emails for two big reasons. 
You need to write them because you want to show the recipients that you're not going to leave, and you are there to remind them that your website deserves a backlink. Another purpose is to introduce new offers and reasons why you deserve a backlink from that website and perhaps show them your deep understanding of the niche. 
Sometimes, follow-up emails come without a catch, and the sender wants to make you think good of them. What comes out of good? Nothing, but good! Here is how you write a follow-up email. There can be 100 different ways, and you can also employ psychological triggers as the best practices of blogger outreach.
Subject Line: Your competitor posted a blog post 10x better than yours.
Hi Ben
           I am NAME, and you must remember me. Ah, yes, I asked you for a backlink in return for a detailed and media-rich blog post on the topic that interests both of us.
And in case you're worried, no! Your competitor has not yet got that blog post because that is the only 10x better post I talked about.
However:
I am in correspondence with the RECIPIENT'S COMPETITOR, and they might decide to buy the blog post in return for a do-follow backlink.
So, please let me know before DATE if you're interested in getting this post before your competitor gets it (URGENCY).
I'd rather have it published on your website because I like your website for high-quality content and being the industry's leader (the charm offensive).
Let me know either way.
Name
Contact Details
It is how you should try writing follow-up emails; remember, follow-up templates would only help you a little. A/B testing is where you will understand whether one template is better than another. Here's how important are the follow-up emails as compared to your first cold email:
Major Takeaways Of These Best Practices Of Blogger Outreach
Follow-up emails are important to keep reminding recipients that your website is worth a backlink and introduce new offers.

Instead of putting all your eggs in one basket (first cold email) and then wondering what to say in follow-ups, it is always better to make a strategy and ensure that each follow-up email gives them a new reason to give you a do-follow backlink.
That is what you call real blogger outreach.
A/B Testing & Strategy After That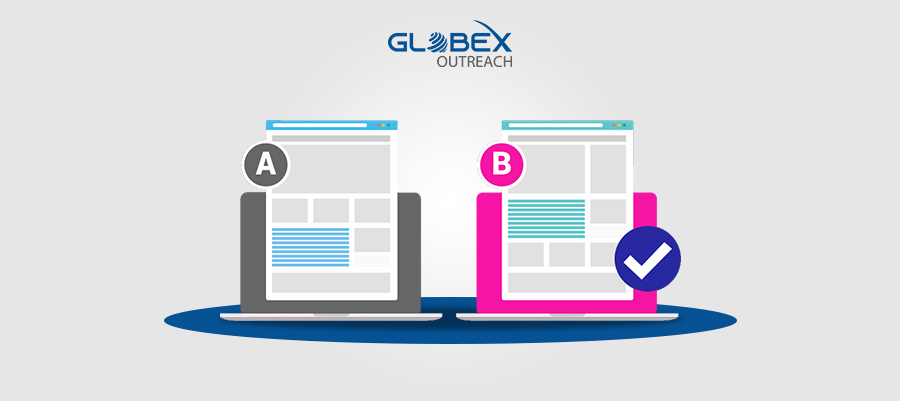 So, what is A/B testing? A and B are two different approaches and methods to get the same goal. Take them like two different Facebook ads you tried for the same purpose – lead generation. Once you get data from each ad, you analyze the data and hey, do you remember what we said about data? Our data, find gold.
So you analyze the data and find out which ads (A vs B) worked better and which did not, and why one rocked and the other just shocked you. This data helps you find your next strategy and optimize it for the best results. Do the same in the case of blog outreach emails. Here is how you act on these best practices of blogger outreach:
Send two different versions of emails to two different recipients. Then send three to four follow-up emails to each of them. Follow-ups should also be different from each other. For better data mining, ensure recipients are similar to each other, while cold email and follow-up strategies should be entirely different in each case.
Wait for a response from each list.
Once you get a response to all cold emails and follow-up emails, you sort out the data and reasons for acceptance or refusal.
For example, make an excel file and give a heading – Reasons for Acceptance.
Under that header, write out the reasons like – personalization, demo, work example, influencer's reference etc.
Do the same for reasons for rejections, and under that header, jot down the reasons like – generic email, sent to 50+ so no recipient was addressed by name, no reference of mutual interest, no evidence of previous work, no demo, etc.
Now, you've not got a pile of crap like you to put in an email sent to the busy owners of big blogs (no offence), but you have solid data to back your campaign.
Let us dig deeper into the best practices of blogger outreach.
Without Wasting Time, Make A New List. Send Emails While You Ensure: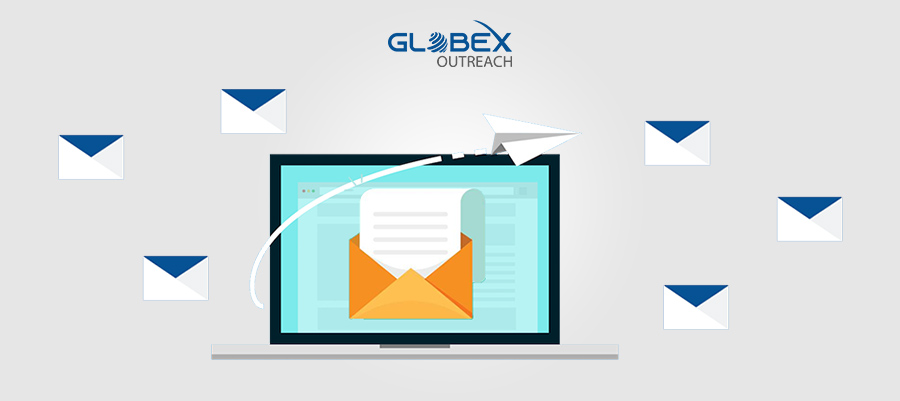 Your new emails should include why past emails were opened and accepted (backlink wish granted).

Your new emails should be strictly a no-go area for all the wrong reasons that got your previous emails rejected. No generic crap, no-nonsense like mere desire with zero evidence why you deserve it, etc.
Do likewise, gents and ladies! It is one of the most next levels linked outreach practices. We're telling you!
Major Takeaways
Always make sure that you send different styles of emails. Why? Because for the A/B test, the best strategy we need is to create A and B, not A1 and A2.

Always note down data you gather from the recipients' responses. Find out the reasons why you got a better response rate.

Always employ those right reasons in your email, and you will get a better response.
How to be a blogger outreach expert? Keep on reading.
Be Different
Look at the marrow of the offer. Most of the time, you're offering them something in return for a high-quality backlink. Most of the time, it is a guest post; sometimes, it is money as well, although Google will penalize if it becomes known that you get backlinks for money. 
However, it can be something else as well. Content or money? Do you want to give them content? Fine! Why not offer something different as a best practice of blogger outreach.
Put yourself in the shoes of the owner, editor or project manager of a big website with a very high DA PA. You get to receive 10+ backlink requests every day, and almost all of them offer a guest post in return for a backlink. But you accepted one request last week and did not need another guest post for 21 days.
More Considerations
Suddenly, you wake up one morning to an email with a strange offer in return for a backlink. The sender wants to give you a beautiful and research-oriented infographic on a topic of mutual interest – a video – or a slideshow to share on Slideshare and other websites. Whose backlinking request would you honour? 
Those who offer another guest post while you do not need any? Or that one person who wants to make some high-quality, unique content and give it to you in return for a backlink? Yes, the latter would get a juicy backlink. So, in a gold rush, do not sell gold. Sell something unique and not so common, and it will sell like hotcakes.
Major Takeaways
Thinking different has always been key to success. Facebook won, and Orkut lost because Facebook had a better and unique style of socializing.

You hook should not always be a guest post; try something unique and new to beat competitors and win the attention of the target persons.
Still want to know more about the best practices of blogger outreach? Continue scrolling.

Take Help From Social Media
People who are extroverts, who talk a lot, who share a lot and are social, always make more money than introverts. Social media signals show how busy some website is and how big the community behind them is. Twitter, Facebook, Instagram, LinkedIn etc., with pages with a huge audience, will establish your authority. 
Use that authority to win high DA PA backlinks. No one would give away a high DA backlink only because your community is so big on Facebook and 1mil+ follow you on Twitter. There has to be some catch, like a positive review of their services or an infographic, but social signals may replace the evidence and reputation you need to impress them. 
So, instead of letting them know that you've worked for KissMetrics, just let them know that you're so interested in your niche and website that your social media group has reached a million members, etc.
It would be just as good as telling them you've served KissMertics.
Major Takeaways Of These Best Practices Of Blogger Outreach
Social media's power is still largely untapped. People always talk highly of Google rankings, but social media signals are just as important as Google traffic.

You can leverage your page or group with hundreds of thousands of likes/members to let the response people know that you aren't just another hustler but that you've accomplished a big success on Social Media.
Conclusion
The best practices of blogger outreach are not rocket science. They are based on common sense and the two most important human traits, courtesy and reasons. Be courteous, don't waste your time and let them know what the reference is, e.g. influencer or something of mutual interest. Then immediately create a reason for them to give you a backlink. 
Remember, you must show past good work and a demo of what you can do. The sad thing about emails is the poor open rate (especially cold emails) and even poorer success rate. So don't fret about that. You will definitely get a better response rate with reason and courtesy in your email than many others.
There is truly nothing else about link-building techniques. If you are looking for the best blogger outreach strategy, Globex Outreach is the answer. If you want to know how effective is blogger outreach for SEO, get in touch with us without a second thought!