In this blog, you'll learn:
Why local SEO marketing is important

How local SEO services work

How local SEO service can improve your conversion rate

How to improve conversion rate with local SEO

Important tips, tricks, and a lot more
So brace yourself because I am going to break one of the most difficult business codes for you: HOW TO GENERATE MORE REVENUE.
Here we go!
Local SEO – It's a Necessity, Not Just an Option
Recall all those times when you searched for something online, and you got a list of so many options.
How many times did you go to the second page of SERPs?

Which position of search results managed to get your most clicks?

Did you scroll down to see search options at the bottom?
If you are like most other searchers, your answer to all these questions would be:
Not much

First search result

A few times
That's the search behavior of most searchers that shows if you want your business to succeed, ranking higher on SERPs is your way to online success.
And for ranking higher, you need SEO.
When you hear digital marketing resonating with the statement:
SEO is essential for your business
…believe in it.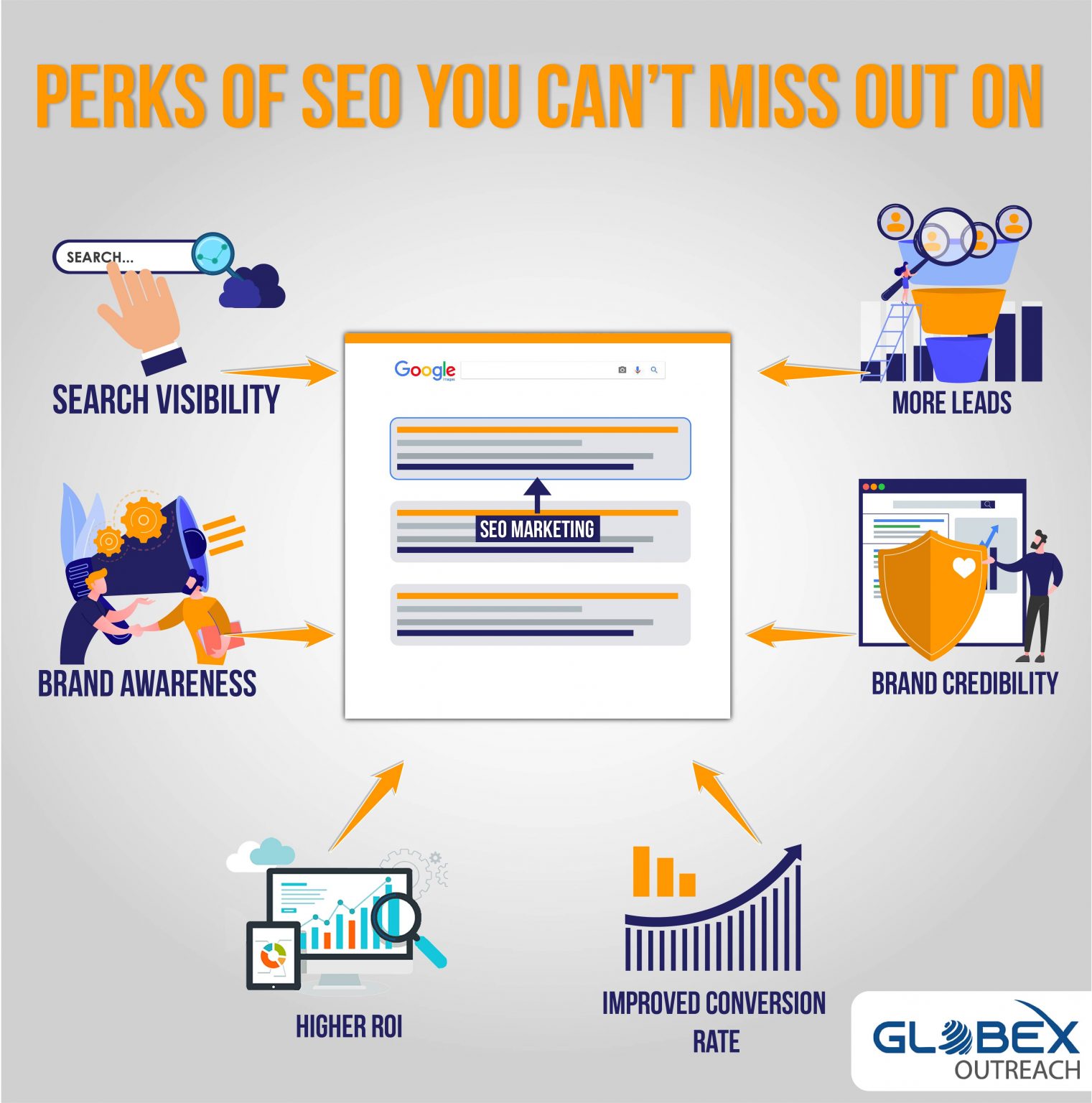 It gives you:
Search visibility

Brand awareness

Brand credibility

More leads

Higher ROI
And:
IMPROVES CONVERSION RATE!
Yes, you heard it right.
Going with the right conversion rate optimization strategies for local SEO can help you get all this.
And SEO is not only essential for big global brands.
Local brands also need local SEO services to change their bottom-line.
Why Local Brands Need to Know How to Improve Conversion Rate with Local SEO?
If you didn't know before, it is the right time for you to know that local SEO is a thing and your local business needs it.
Not sure why?
Here is your answer.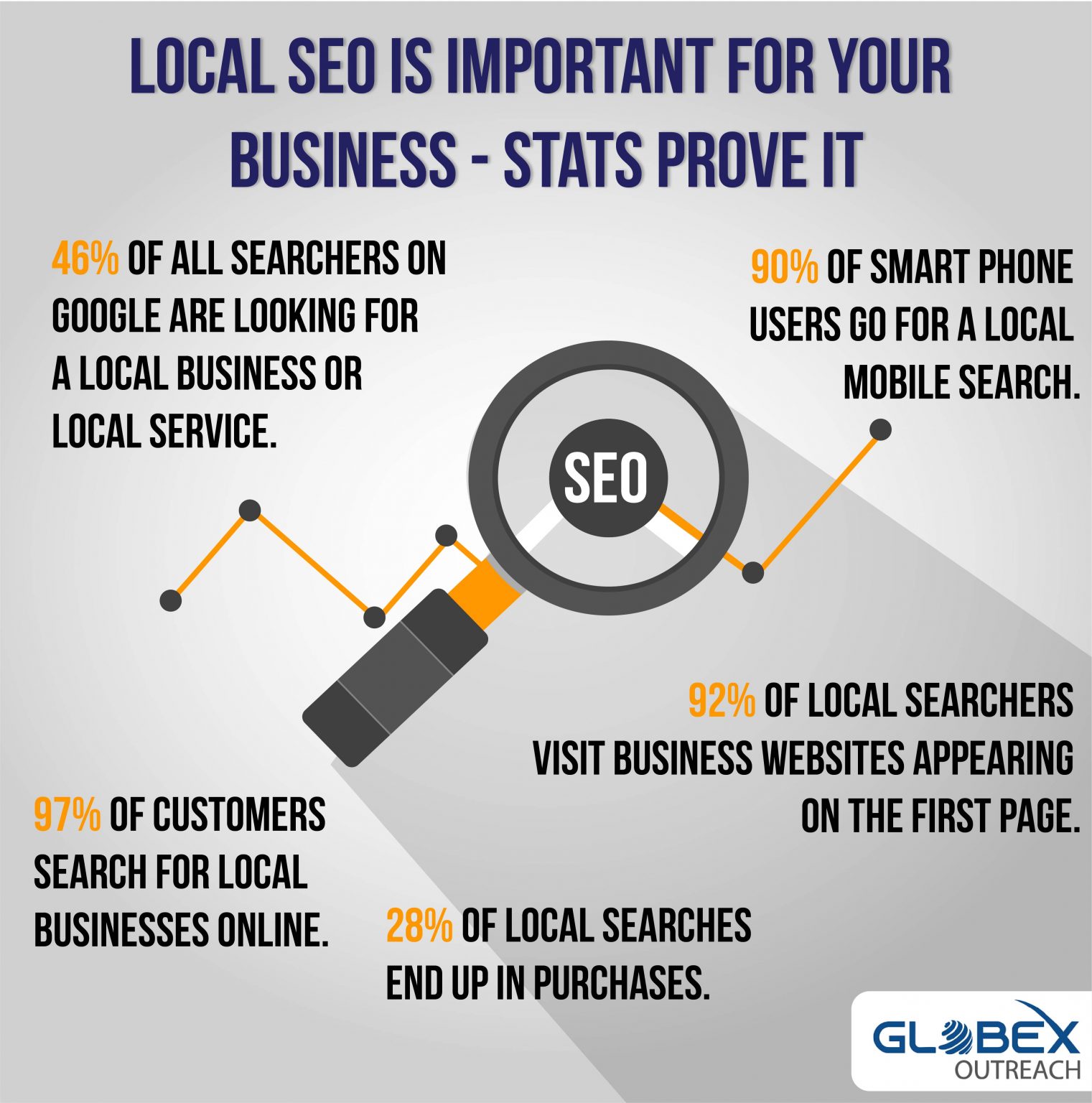 Let's suppose that you are a…
Local bakery

Next door barbershop

Home maintenance providers

Car insurance company
I am sure you don't expect someone to come from the Middle East to get a haircut from your hair salon situated in Dallas or Chicago.
Advanced Reading: Check out our blog on Local SEO Tips to Improve Your Ranking in USA to know all the essentials of local SEO USA.
Obviously, you want your local targeted customers to know about your business, visit your website or local shop, and convert into your customers.
That's why you need LOCAL SEO SERVICES because there is a twist in the story:
Google's algorithms for local SEO work on entirely different grounds than global websites' SEO.
So you have to come up with a localized SEO marketing approach.
Thanks to Google's Possum update, you seriously have to focus on your local SEO more than ever before if you want to win the game of local searches.
That all being said, SEO can also become a game-changer for your conversion rate optimization.
What is Conversion Rate in SEO?
What is conversion rate optimization CRO?
Conversion rate is a very significant KPI in any marketing campaign as it defines how many visitors of a website converted into customers.
If you want to know how to calculate website conversion rate, here is the simple equation:
Website Conversion Rate = Number of Conversions/Total number of visitors
The conversion rate is equal to the number of conversions divided by the total number of visitors.
In SEO, conversion rate means how SEO helps to:
Show your business to the right audiences

Attract visitors to your site

Offer them a better experience

Retain them on your site

Trigger to take the desired action
Advanced Reading: Want to know why you need website optimization for SEO? This guide on How to Optimize a Website for SEO will help you.
…and how all this ultimately increases the number of conversions.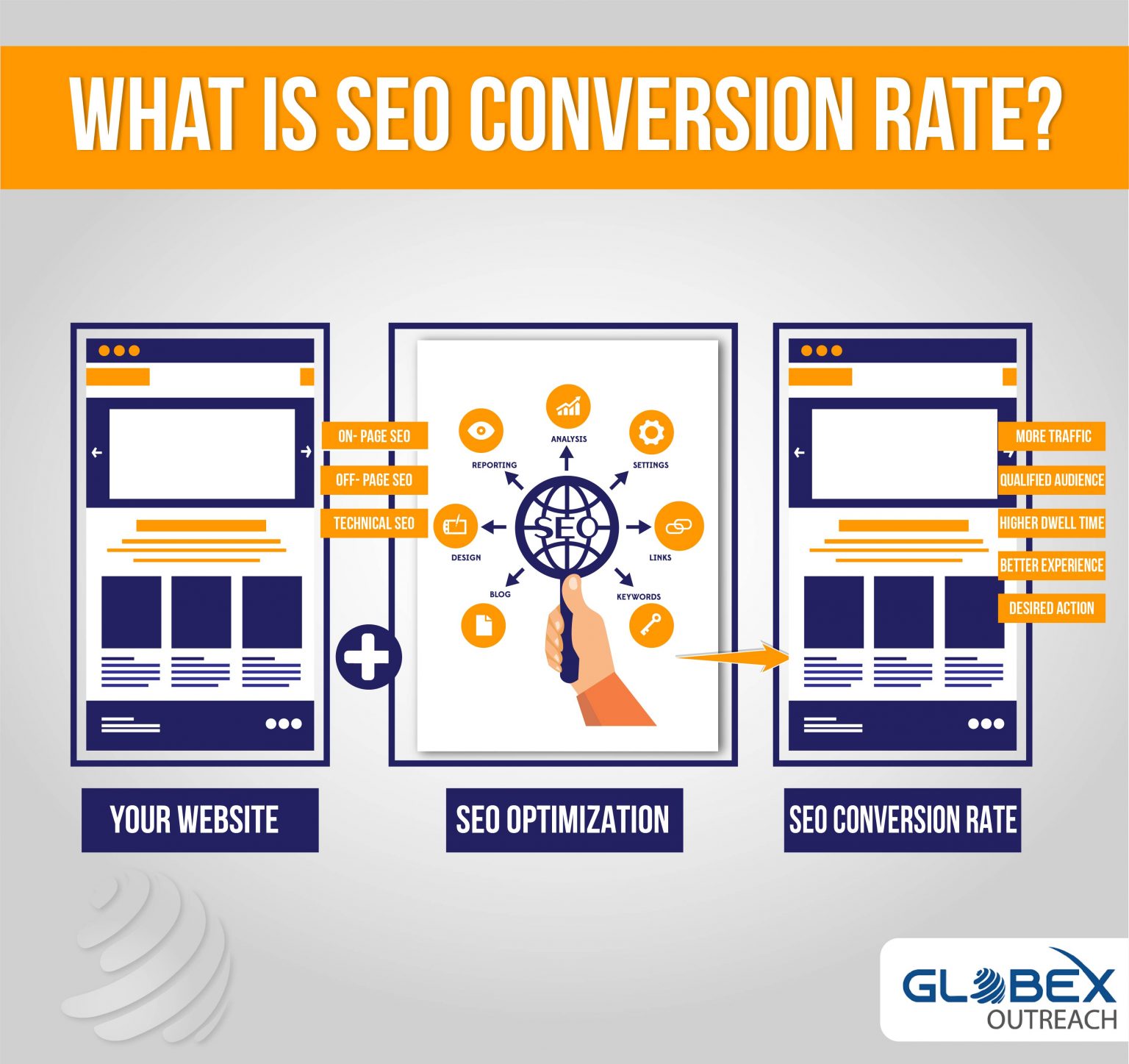 The average conversion rate of a website is around 2 percent. And that is for good websites.
Because for moderately performing websites, this conversion rate might go down to 0.1-0.2%.
But the average SEO conversion rate is more than this.
How to Increase Website Sales Conversions through SEO?
What does SEO mean?
Generally, SEO means working on different aspects of a website to make it favorable for search engines to increase its visibility and searchability on SERPs.
According to this definition, SEO seems more search engine-centric.
But now, things have changed.
Today SEO doesn't work all alone with a few links, content, and some changes here and there.
SEO is a whole marketing phenomenon that involves:
Working on convincing customers

Building relationship with influential people

Providing valuable experiences to customers

Sticking to the best practices for everything

Facilitating customers throughout their stay on the site
Advanced Reading: Ranking higher on google seems difficult. But this guide on How to Rank Higher on Google in 2021 can make things easier for you.
This all is what we do to increase the sales conversion.
So SEO doesn't only focus on increasing search visibility but also improving user experience, which makes it the best solution to increase the conversion rate.
To understand CRO in SEO, you need to know what is the situation of the consumer market today.
The problem with today's consumer market is:
There are too many options

Every option claims to be the best

It creates confusion

Confusion leads to poor quality leads

No qualified leads means no sales
In this situation, SEO comes forward to help your brand.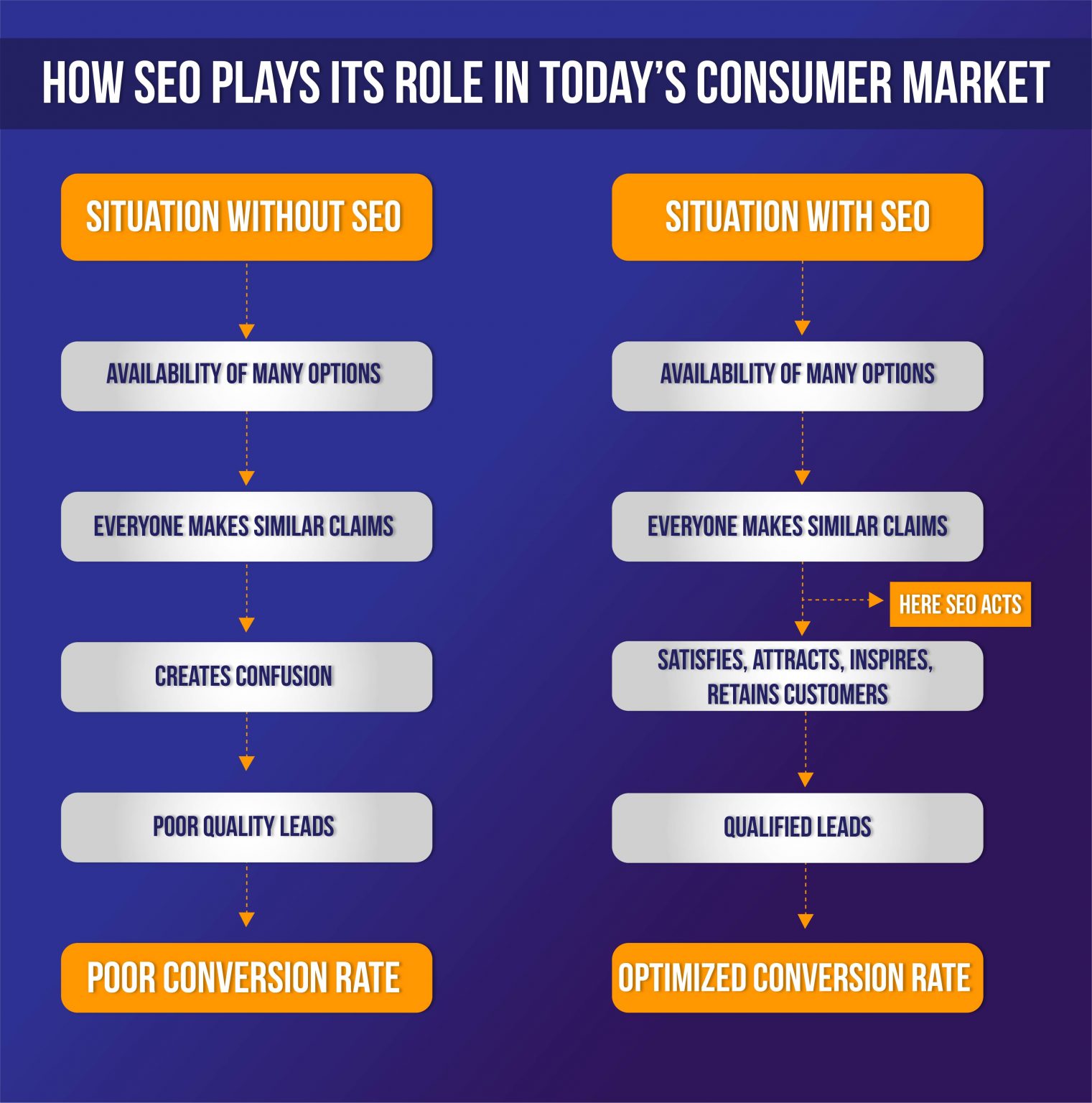 SEO:
Puts more visibility into your brand

Gives a prominent and distinct voice

Reduces the confusion of consumers regarding your brand

Triggers them to make a buying decision
In other words, you can improve the conversion rate with local SEO if you know how to carry things in the right way.
This is difficult, we all know that, but not impossible with working on local SEO ranking factors.
Here are some conversion rate optimization best practices by improving local SEO games.
Local SEO Conversion Rate Optimization Tactics that Really Work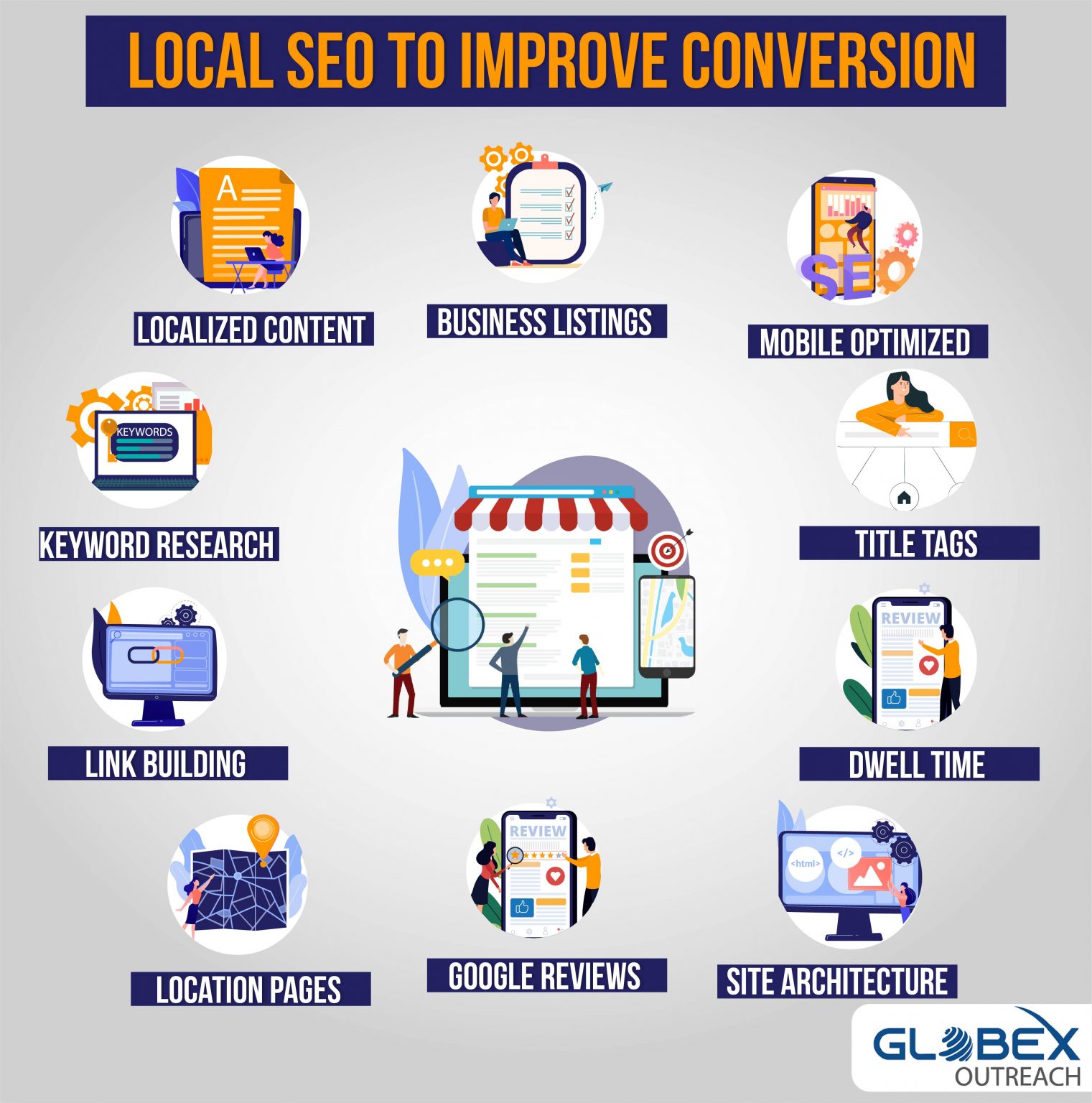 Want to know how to improve the conversion rate? You are in the right place.
Here are some proven and tested conversion rate optimization techniques SEO that really work:
Tactic # 1: Update Your Business Listings
Forget about backlinks and all other ranking factors.
First:
Google needs to know that your local business exists in the online world to rank you.
That's where business listings help you – to get registered, found, and acknowledged by Google.
In case you don't know,
"Business listings are just like online portfolios of businesses containing important information related to your business to mark your company's online presence."
You might be thinking that why do you need to do that when you have a website.
Well, to understand, you have to step back and think about the offline marketing days.
You had your physical business office, right?
But you still used to get listed on Yellow Pages – those heavy business directories – remember?
Why? Because that was a marketing tactic.
That yesterday's Yellow Pages are today's online business listings.
Yellow Pages were optional; local business listings are not.
They are an essential part of local SEO conversion rate optimization.
Because listing helps to:
Build a strong reputation.
Establish credibility and authority.
Make your business more searchable.
Improve rankings.

Generate more revenue.
Bottom line?
Going for business listings is an important factor in how to improve conversion rate with local SEO.
Here's an example.
I searched for a coffee brand in New York with the exact brand name "Plowshares Coffee Roasters."
It was listed on Google My Business listings, so it appeared in the search result like this: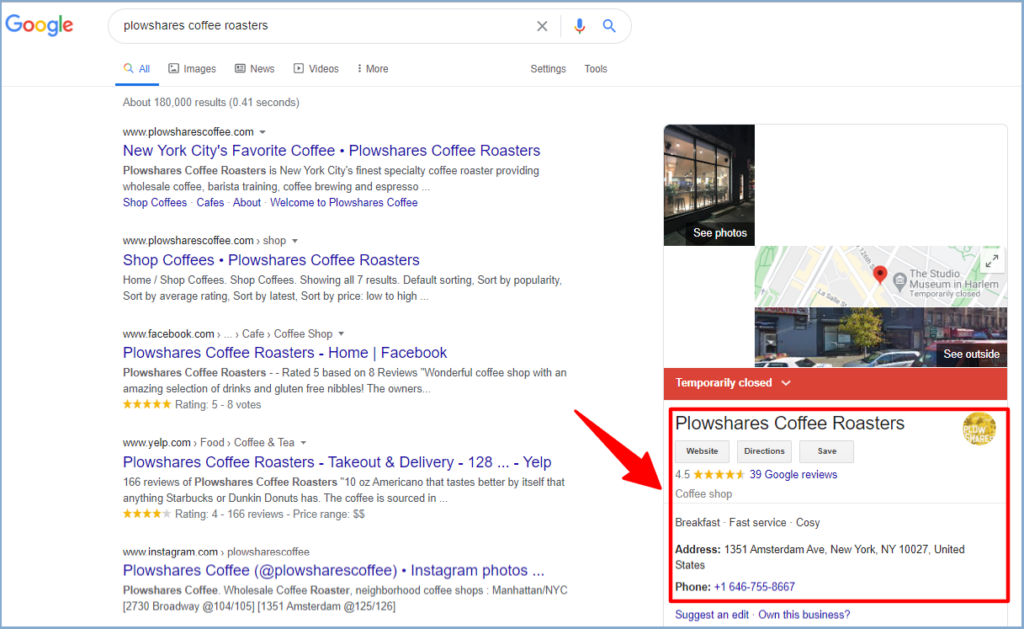 But what to add while listing?
Is adding your name, phone number, and address enough?
The answer is no.
Try to add as much 'accurate' and 'relevant' information as you can.
Told you: it is like your portfolio, and you don't give anyone your portfolio without the necessary information.
So it is always better to add:
It will not only enhance your authenticity but will also give the searcher detailed information about your business.
But you just can't open a listing site and start typing information about your business.
Here are some important tips to remember:
 #1: Always Add Information Carefully
Google has a full guideline you need to follow for listing.

Based on these guidelines, we can clearly say that your information should be:
So always add information carefully because that will make a HUGE impact on local rankings.
#2: What Your Content Shouldn't Have
Now we have talked about what you should add.
Next, it turns to talk about what shouldn't go into your content.
Yes, Google has a guideline for this as well.
Don't be misleading

 by providing false, inaccurate, and deceptive information.

Don't create low-quality content

 with low readability, spelling mistakes, fallacy, and gimmicky tricks.

Don't mention your promotions

, sales, or any other promotional content.

Never place any link

 in your content.

Don't display any obscene

, vulgar, harassing, terrorizing, or any other inappropriate notion in your content.
It means that you should refrain from adding any content that goes against the parameter of quality, correct, and fair content.
#3: Choose the Right Listing Site
There are many directories, indexes, apps for the business listing.
And they are an important factor in how to improve conversion rate with local SEO.
But not every platform is worth your time.
Choose the platform carefully that has the potential to yield the best results for you.
Initially, it is better to go for the major platforms, like Google My Business, Yelp, Bing Places, Yahoo, etc.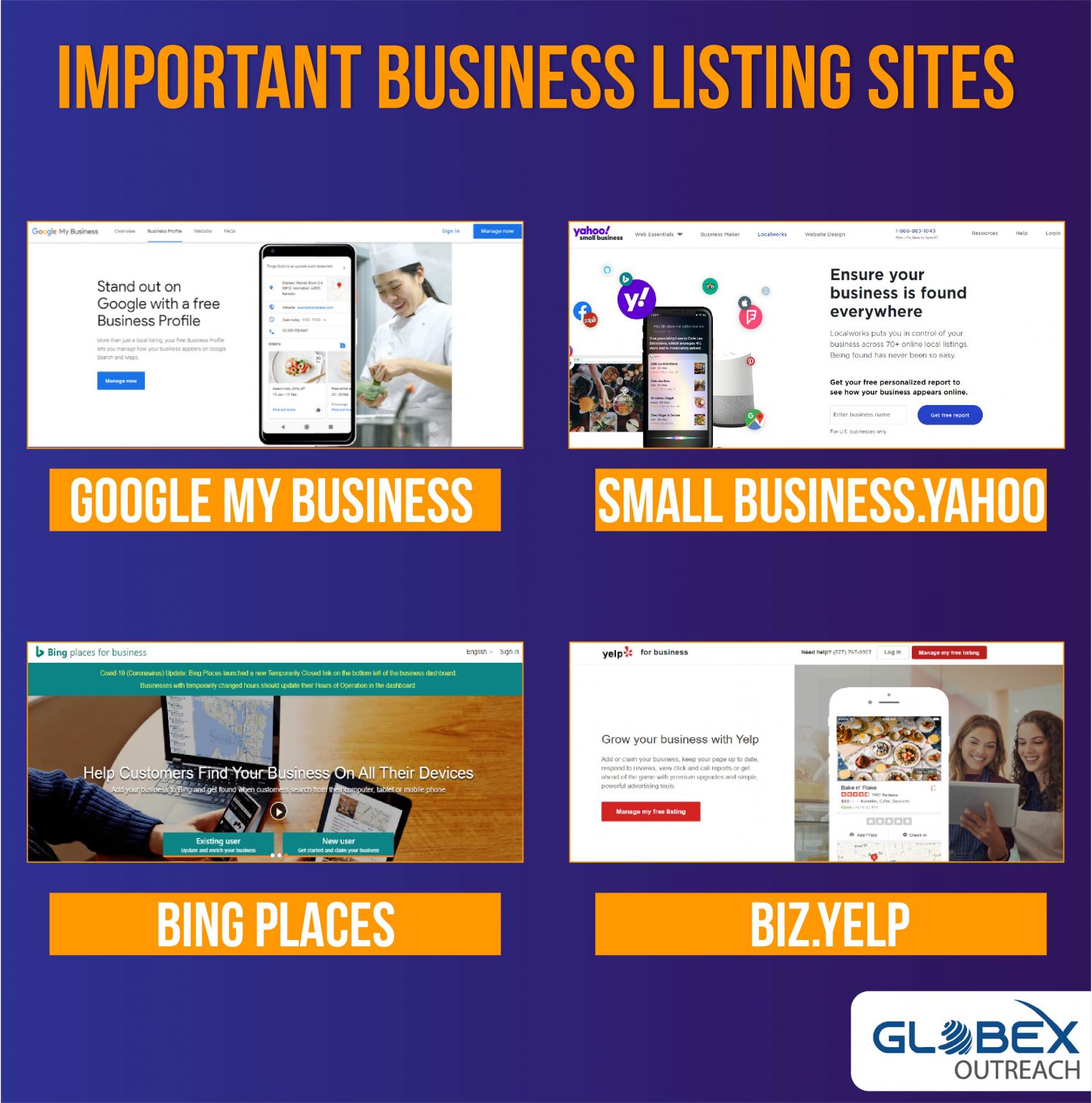 #4: Monitor Your Profile and Update Changes
Change your profile as your business changes.
If you have 

changed location

, update the new address.

If you have 

remodeled your workplace

, upload new pictures.

If you have 

changed your opening-closing timings

, make sure you mention them.
 The reason is simple:
Business listing is not only for better rankings. It is also a source of providing a great user experience.
So if you provide value to your customers, you can get a chance to beat big businesses and achieve a prominent place on listings.
It will help you catch a few more eyes on your business.
Tactic # 2: Create Localized Content
Content is still unapologetically the king. And its value is increasing for Google with each passing day.
So the kind of content you are creating for your SEO marketing matters a lot because it also plays an important role in conversion rate optimization SEO.
After Google has launched the RankBrain algorithm, it has become a lot smarter in learning and understanding your content to provide searchers better and most relevant search results.

In case you don't know, here is a definition by Bloomberg:
"RankBrain uses artificial intelligence to embed vast amounts of written language into mathematical entities — called vectors — that the computer can understand. If RankBrain sees a word or phrase it isn't familiar with, the machine can make a guess as to what words or phrases might have a similar meaning and filter the result accordingly, making it more effective at handling never-before-seen search queries."
It simply implies that if you are a local tourist company in Las Angeles, you can't expect to rank in local searches if your website talks about the beauty of Maldives.
You should create content with a local approach.
Here is an example.
This is a website of home maintenance services providers in Toronto that appeared in the search result as I used the keyword "Toronto home maintenance services."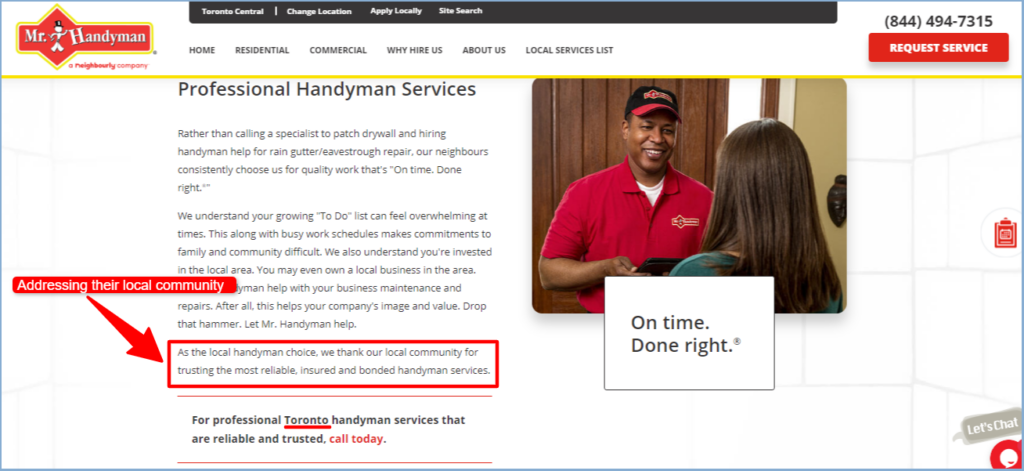 You can see that they have used a localized approach throughout the content.
How?
By specifically addressing the local audience
By keeping the content niche-specific
By mentioning the specific name of the city more than a few times
That's what you should also be doing with conversion rate optimization local SEO if you want to rank higher and enhance your conversion rate.
Tactic # 3: Choose Your Keywords Smartly
Choosing the right keywords is one of the essential parts of local SEO services.
People use keywords to search for you, and Google uses those keywords to determine whether you should appear in search results or not.
In short, keywords are like signboards that users use to reach your site.
If you do not use the signboard, your potential customers will land on someone else's website.
And you don't want this to happen.
That's why you need to know how your local users are searching for you.
Keyword selection is an important part of how to improve conversion rate with local SEO because:
The use of the right keywords takes you closer to the potential customers searching for you with good intent.
So here are some tricks that can help you out:
#1: Ask Google
What can be better than asking Google to know what keywords your prospects are using to find you?
Nothing, right?
Obviously, no one can know this better than Google.
And it is super easy because Google is all the time ready to tell you keywords and search phrases.
For example, type in your main keyword and scroll down.

Bang!
In the middle of the page, Google gives you search phrases people use related to your keyword.
Amazing, no?
But wait, the best is yet to come.
Scroll down the page a bit more, and you will end up finding the jackpot.

That gives you a clear idea of what kind of long-tail keywords and phrases users are using that you should use in your content for better rankings.
 #2: Spy on Your Competitors
Honestly, we all love knowing the secret success recipe of our competitors.
And what if I say it is possible?
We might not be able to find the secret recipe of Coca-Cola.
But we can surely find out what keywords your competitors are using to rank higher.
Go to Ahrefs Site Explorer, and put in your competitor's URL.
After that, click on 'Organic Keywords,' and you will find the keywords your competitor is ranking for.
For example, I explored the URL of this site, ranking high for the "Houston car insurance" keyword.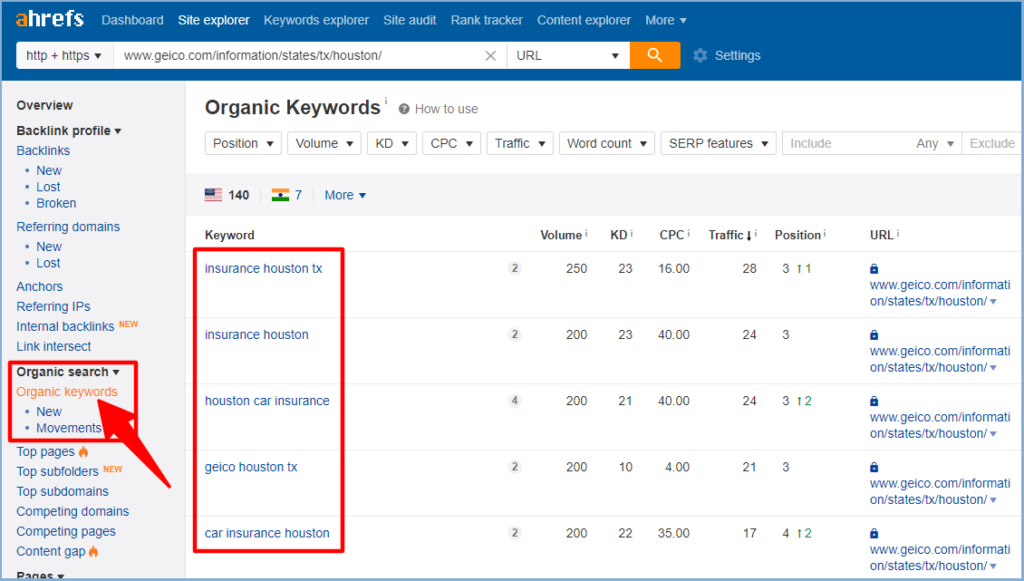 And I got everything.
Like… everything!
The best thing about this is that you can easily find out which keywords are really working.
In other words, you don't have to go through any trial and can use proven keywords that can drive the real results.
Tactic # 4: Do Local Link Building
Backlinks are still one of the most significant SEO factors.
Google uses them as votes to determine the authority and credibility of a site.
More backlinks you get from high authority sites, the higher are your chances to rank high on SERPs.
No wonder that many SEO experts consider the external link as an important SEO factor.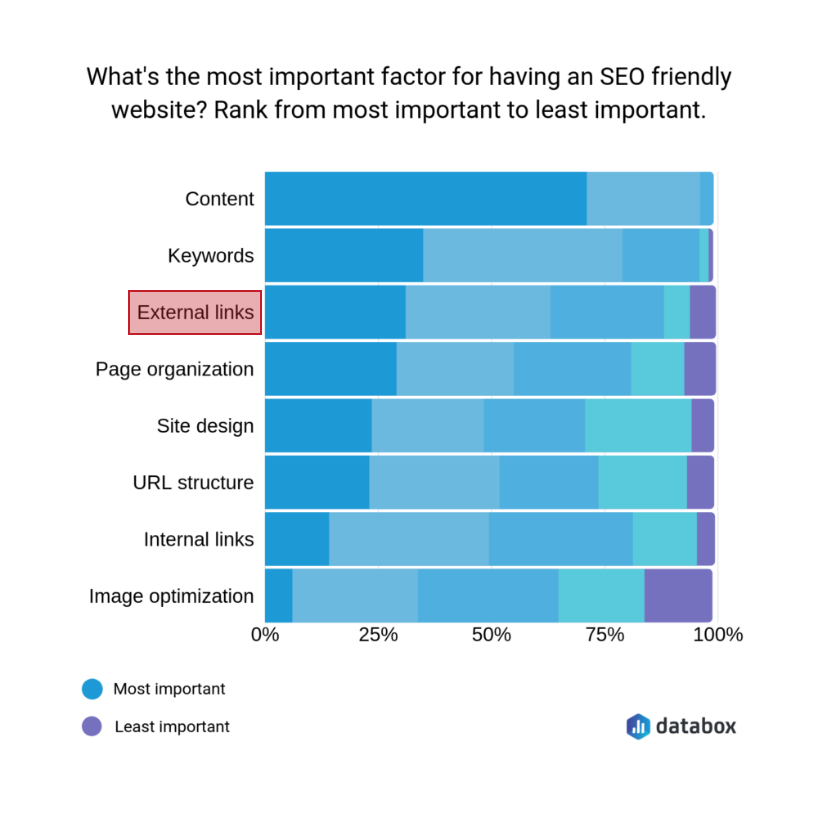 That's why link building has long been part of and continues to remain an essential practice.
Advanced Reading: Not all types of links are the same. Read this guide on Types of Backlinks You Need for SEO in 2021 to know the good, bad, and the best of link building.
But when you are going for link building for a local site, you need to develop a local mindset.
Getting links from influential global sites with global traffic isn't a wise decision.
Because:
Google will not consider these votes for local rankings
Your brand awareness and credibility will not improve
You will not get targeted traffic that are read to convert
You will not build relationships with the local industry-specific influencers
In short, you will not get the benefit that we expect from our link building efforts.
So to get the best ROI of increased conversion rate, you should leverage links from the niche-specific, high-quality, local sites.
Here are some quick tips to get super-effective, high-quality backlinks:
Create

 linkable assets 

on your site

Do groundbreaking

 research work

Create

 unique content

, hard to find anywhere else

Guest post 

on high-authority sites

Pitch out to

 sites linking to your competitors
Become an influencer 

in your industry
Advanced Reading: Know some proven tips to get good quality backlinks through this guide on High Authority Backlinks Building in 2021.
These efforts will move the needle for you.
You will start getting links from the local high authority sites and see a drastic positive change in local search rankings…
…and also a positive conversion rate.
So if you are looking out for how to improve the conversion rate for your local website, local backlink is an important answer.
Tactic # 5: Create Your 'Contact Us' Page Wisely
That's so unfortunate that people give little or no attention to when creating their Contact Us pages.
Contact Us page is not only for displaying a larger than life 'Get a Quote' form.
And it is also not for throwing a few numbers, email addresses, and an incomplete address.
Make things as much easier for search engines as you can.
If you work on this point, you get one sure-proof answer to your question of how to improve website conversion rates.
It will help a lot once people start searching for your location.
Here are some tips to make things easier for you:
#1: Add Different Location Pages for Each Location
If your business is located in different places, say your one office is in Chicago while the other one is in San Francisco, add different landing pages for them.
Don't do what Apple has done.

Well, that's Apple, and people don't need to struggle to find its location. Even if they do have to struggle, they will happily do it.
But your business might not get this courtesy.
The problem is that when search engines crawl your website to index, they might get confused with so many addresses, all shoved on to one page.
So create different landing pages for different locations to work on how to improve conversion rate with local SEO by providing a better experience to bots and visitors.
It will help people locate your business easily and visit without hitting any obstacle.
Do I need to tell you that it will increase your conversion?
#2: Add Your Contact Information Precisely
Google has many options for ranking against a query, so it doesn't have time to solve puzzles on your site.
It has to give search results within seconds; anything confusing on your site can annoy Google and minus your chances of getting ranked.
Result? Your potential customer might not be able to find the required contact information.
It is always better to decide your address once and for all and use that address everywhere online.
This is an important factor of how to improve conversion rate with local SEO.
Like, where you are going to use a comma, abbreviations, etc.
Don't forget to add a site map as well because it really helps a lot in local SEO.
Tactic # 6: Get Google Reviews
Google reviews are powerful than you think.
They can seriously make or break your business.
For example, here is a Starbucks' customer review left on Yelp.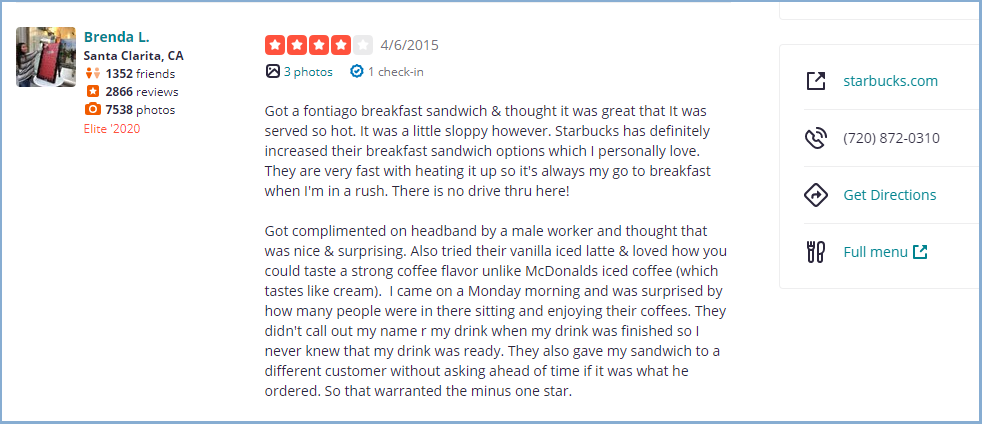 If you read it, you will find that it's so detailed, and you can find all the plus points, a comparison with the other competitor brand, menu, and a lot more.
You can imagine how it will gonna affect the potential customer looking for a cool breakfast place.
To understand a bit more:
Just recall all those times when you wanted to consult a doctor but weren't sure which one is the best deal.
What did you do?
You checked online reviews to find the best fit.
If you are nodding right now, you are not alone. Around 91% of consumers see online reviews.
Why? Because:
People take online reviews as a personal recommendation.
They enhance the trustability factor.
They remove confusion and doubts.
They make decision-making easier.
So ask your loyal customers to leave good reviews.
Once you start getting good reviews, it will impact your CTR (click-through rate) positively.
And do you know that Google considers high CTR as a huge SEO factor?
Advanced Reading: CTR is not the only important SEO factor. Check out more SEO tactics in our guide on SEO Tactics and Techniques to Stay Ahead in 2021.
And higher CTA signals that your site matches search intent.
Search intent is the new player in the SEO marketing world, and Google is giving it a lot of significance.
Simply put:
"The search intent is the intention of the searcher behind making a certain query."
You might be thinking that the deal behind finding the answer to this question is because it's the searcher's headache.
But remember that the searcher is Google's headache because Google wants to give all its searchers the best experience to stay at the top.
So Google is paying close attention to judge whether a search result matches the search intent of the searcher.
How? By measuring the click-through rate.
When your site gets more clicks, Google considers it as a signal that it is matching the search intent.
So it will rank your site higher.
And…? The increase in search visibility will also increase your conversion rate.
The equation goes like: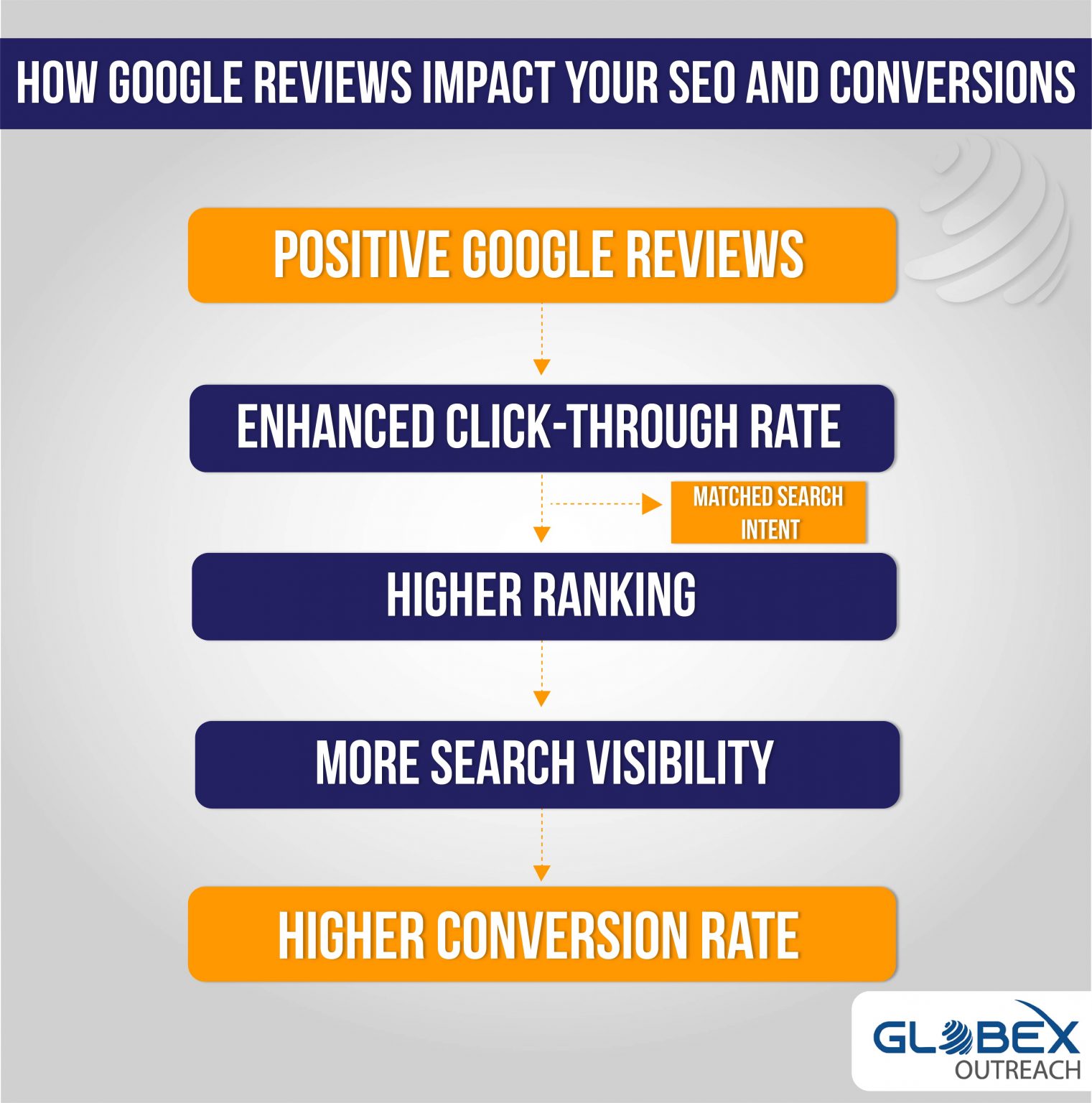 See? Getting positive Google reviews can have such a big impact on your business.
Go for them.
Tactic # 7: Work on Your Website's Architecture
The website's architecture is one of the most overlooked factors in how to improve conversion rate with local SEO.
Website architecture is just like the structure of a building.
The way the floor map is planned…

How different rooms are constructed…

The way different sections are connected…
Everything matters in constructing a good building.
Similarly:
A website's structure is the way the whole website is structured and linked.
The key is to give users and Google's crawlers a headache-free experience.
Advanced Reading: Internal link building improves a site's experience. Here is How To Do Internal Link Building to power a site's architecture.
For example, here is how a website architecture works.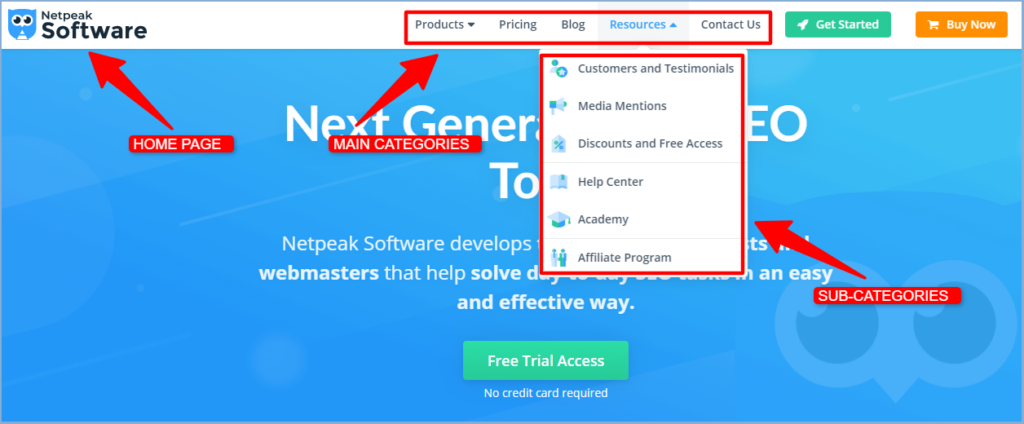 Here are some tips that can help you ace-out your site's structure:
Build a 

simple structure

; don't make things complicated.

If you have many pages, 

make categories

.

Don't put links just in the footer

 and top bar.

Do 

internal linking

 to give crawlers a route to index pages.

Link relevant pages with an 

exact-match 

anchor text.

Add a 

site map

 to make things easier for crawlers.

Make 

URL structure follow the hierarchy

.
It will work!
Tactic # 8: Improve Dwell Time
The head of Google in Canada has confirmed that Google is using dwell time as an indicator to rank a site.
Whether you are a global site or a local site, this rule remains the same for all.
It means that local SEO strategies should also include this SEO factor.
In case you don't know what dwell time is, here is what Wikipedia has to tell you.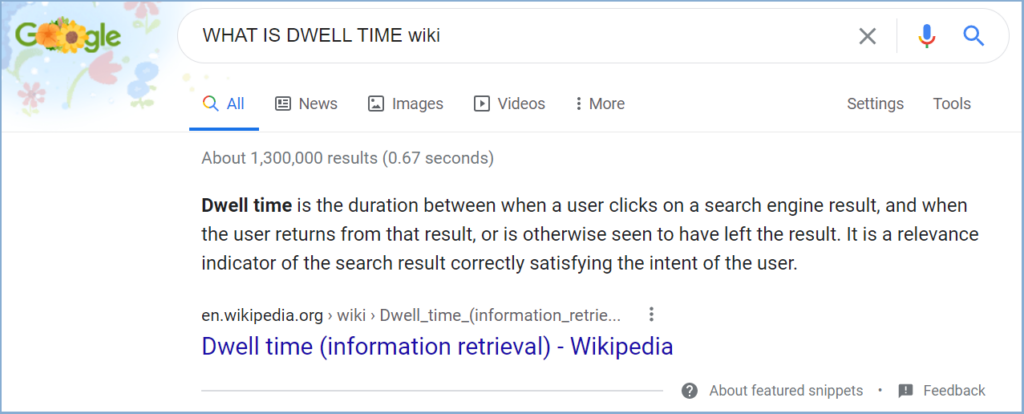 In short, dwell time is the time a user spends on a website, and Google has started using it to rank a site.
Hooking a visitor to the site is one of the most crucial and hard things for any site owner.
The problem is that consumers' consumption patterns have changed.
They have so many options and a short attention span.
If your website does not attract them, they will quit.
It is as simple as that.
Here are some tips to help you improve your dwell time:
#1: Give Visitors What They Want
If you offer your visitors a good user experience, they don't have any reason to go anywhere else.
It means to give your users what they want without much hassle.
For example, some websites talk about user's problems but don't explicitly tell how they are going to resolve them.
Listen: Visitors already know about their problems.
They need solutions from you, so give them.
Here is an example of WordStream's website.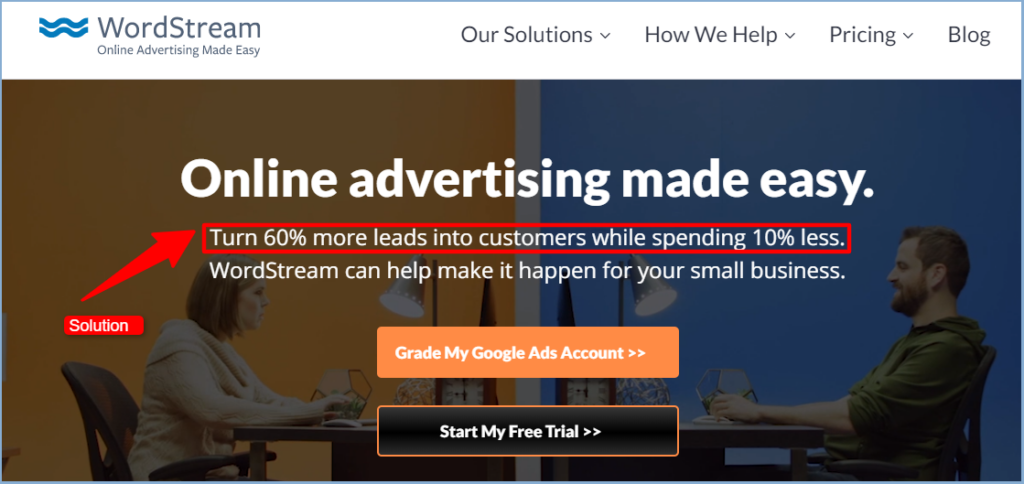 You can see that they give out the solution right on the banner.
It definitely entices visitors to scroll down to see how they are going to do that.
What does it mean?
There are increased chances that they will stay on your site and only quit after making some purchases.
 #2: Build Easy Navigation
Building easy navigation is hands down one of the most underrated factors of how to improve conversion rate with local SEO.
You shouldn't be making this mistake.
Your website's navigation plays a major role in deciding whether your visitors are going to stay on your site or not.
Google, in one of its blogs, has mentioned five common navigation mistakes that you should avoid:
Mistake 1

: Using non-standard navigation location

Mistake 2

: Using generic labels to name categories

Mistake 3

: Going with drop-down menus

Mistake 4

: Saturated navigation bar with too many options

Mistake 5

: Getting the wrong order placement of essential things
It means that if you can avoid these mistakes, you can improve your navigation a lot.
And improving navigation means you are giving visitors a pretty good reason to stay on your site and convert.
Result?
Increased chances of conversion!
Tactic # 9: Use Local Keywords in Title Tags
Title tags and meta descriptions are important on-site SEO factors.
Your on-site SEO efforts are useless without creating optimized title tags.
Google basically uses title tags to understand what your site is about. Using local keywords in your title tags gives you a free ticket to get registered in Google's eye as a local website.
For example, I searched for the 'patio furniture Chicago' keyword, and that's what I got.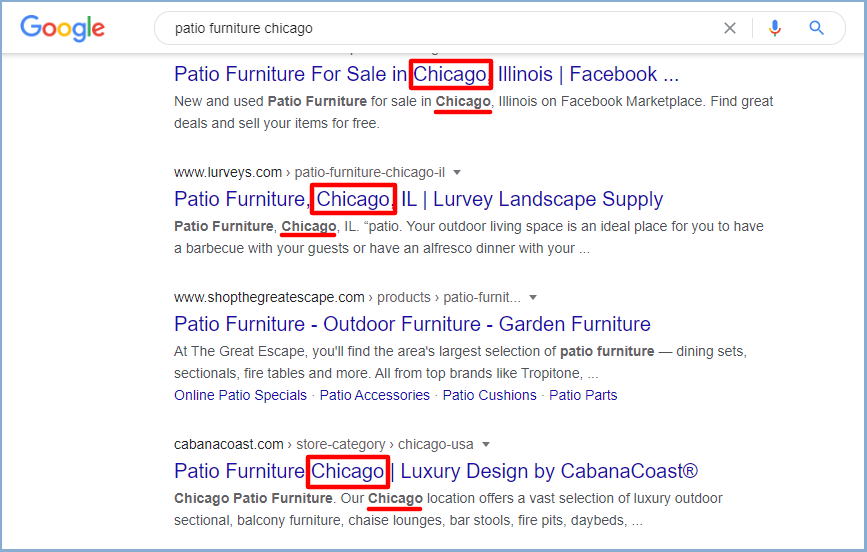 Almost all search results have used local keywords in their title tags and meta descriptions.
That's what you should also do.
Don't miss out on even small details because small things combine to make a huge impact.
But be aware:
Don't make it look like keyword stuffing

Make it look natural

Focus on providing value, not adding a keyword
Using local keywords in the title tag and meta description increases your chances of appearing in search results and getting found by the people.
So don't skip this important on-site local SEO factor.
Tactic # 10: Mobile Optimization is Important
We all know that mobile search is getting popular.
People are using mobiles than desktops to search, do online shopping, and browse websites.
For example, the US mobile search and spending was around 28.12 Billion in 2019.
And this figure is not going to stop there. It will only increase.
That's why Google is giving importance to responsive web designs for ranking to provide mobile users with a better experience.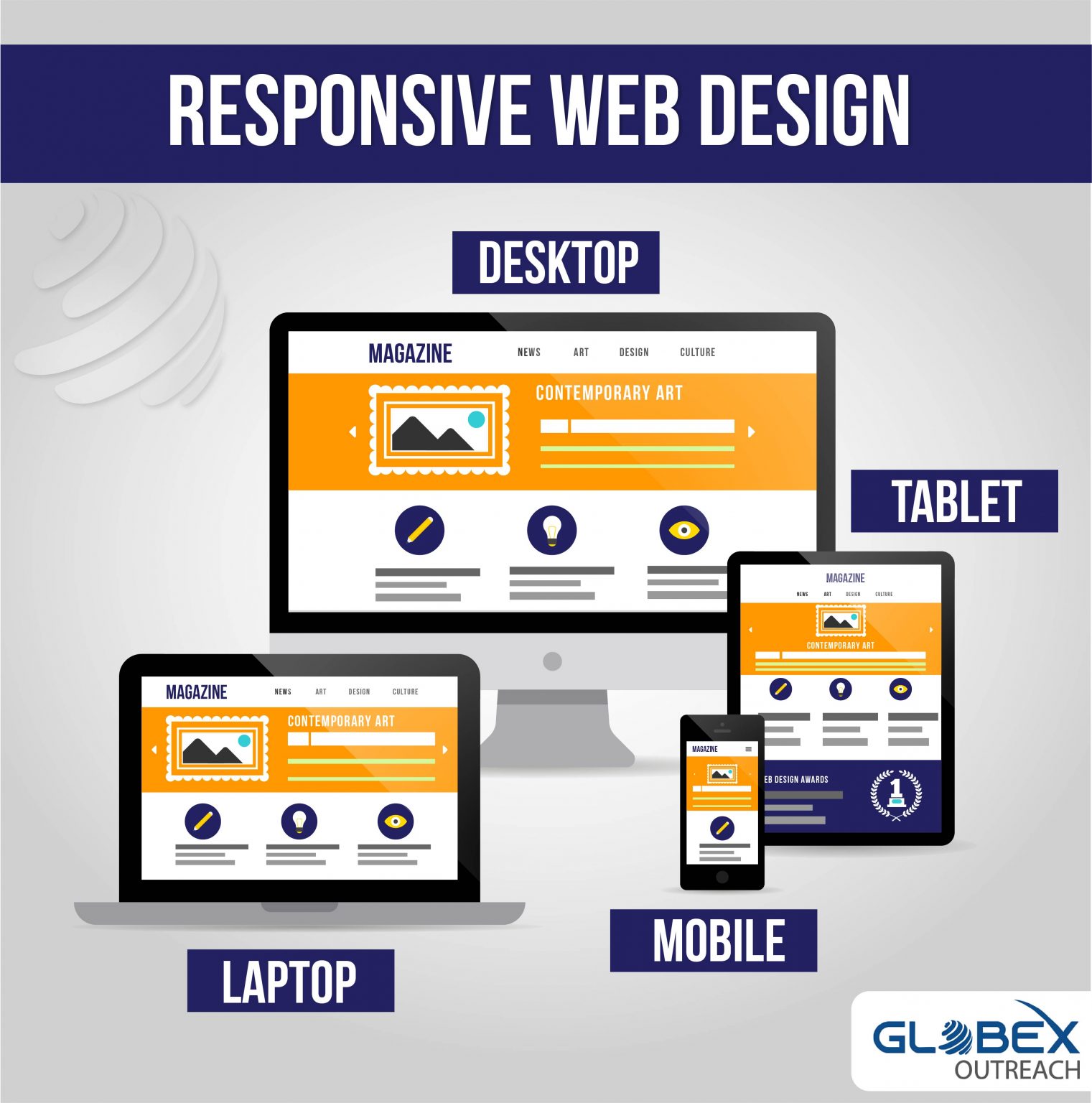 And things are not any different for local sites.
When you find out that 75% of local mobile searches result in a visit to the offline store within the first 24 hours, you can easily guess what you should be doing.
Make your website responsive to make your customers and Google happy for a win-win situation.
Conclusion
In today's stiff online business landscape, it is very important to know how to improve conversion rate with local SEO.
The reasons are:
Increasing your conversion and generating more revenue is way too difficult.

Having a website, excellent services, and motivation is not going to take you anywhere.

You need to push the envelope and do something to stir the scene.

Your website needs to get found on the top of SERPs to get your customer's attention and increase your conversion.
But unfortunately, ranking higher is not easy as things are tough on the SEO's front.
And they become more difficult when you are fighting for local SEO because things work differently here.
You have to work with a different approach to make the biggest difference in your conversion rate.
But the good news is that it is not impossible.
Playing by the rules and sticking to specific local SEO techniques can make a huge difference.
Try these how to improve conversion rate tips, and let me know if they worked for you?
Let's see how Local SEO conversion rate optimization does magic for your business!
You May Also Like:
Guest Posting Service | Buy Best Guest Posting Outreach Service in the United States

How to Use Anchor Text in Backlinks? Complete guide