Backlinks are the backbone of Search Engine Optimization!
Backlinks are one of the essential variables in search rankings; therefore, businesses struggling to develop high-quality backlinks on a constant basis wind up wasting a large portion of their SEO and content marketing efforts. That is where link building courses come in with the skills that marketers need to start a successful program for their brand. In other words, link building courses help people prove their work's value to key stakeholders.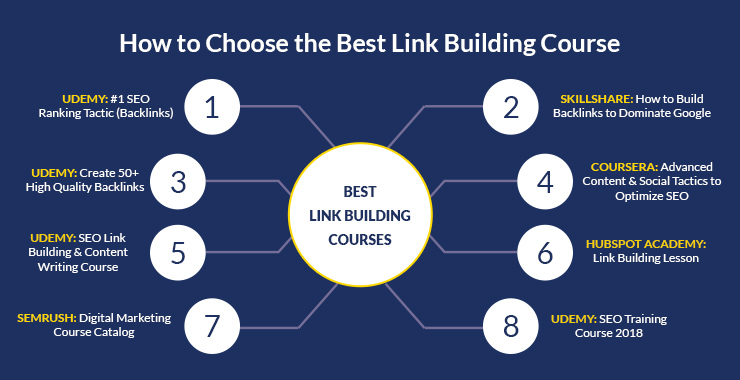 Keeping the importance of link building in mind, here at Globex Outreach, we have curated some of the best professional link building training programs for beginners and professionals. So, let us get started and break down these courses one by one:
What Is a Link Building Course?
Link building courses are designed to improve brand awareness, boost search rankings, and increase organic traffic to a website. A good program makes sure that on its successful completion, people have the rare but indispensable skill of link building. Moreover, these courses are ideal for SEO experts, content marketers, and new link builders who want to learn the high-value skill of link building.
Plus, with a diverse array of frameworks and modules and a straightforward approach, a good course will enable you to think and work as a more sophisticated SEO professional. If implemented correctly, the stuff you learn from a course can help you advance your career and qualify for better opportunities.
The majority of link building courses are suitable for any level of marketing expertise. You can be a pro, or you can be a rookie. Anyone who wants to improve how they build, analyze, execute, and launch their marketing campaigns should apply for a course.
On top of that, some high-level courses also require their students to have some experience building links or working on marketing and SEO campaigns and projects so they can benefit the most from the strategies and frameworks presented in the course.
Benefits of Enrolling in a Link Building Course
Are you still stuck in the SEO Stone Age, when link building was considered a "nice-to-have" function? Well, we've got some bad news for you. Link building is no longer a luxury but a requirement for your brand's success.
And the best way to make sure that you know the ins and outs of link building is to learn it from the best. A link building course not only teaches you the basics of the subject but also demonstrates how to use the latest link building techniques and strategies. 
Here are the benefits of enrolling in a link building course:
Build Traffic to Your Website
A good link building masterclass teaches how to obtain traffic from other reputable websites using backlinking. This means that you can generate organic traffic for your website when you link the keywords on your website to other reputable websites with better rankings and high domain authority.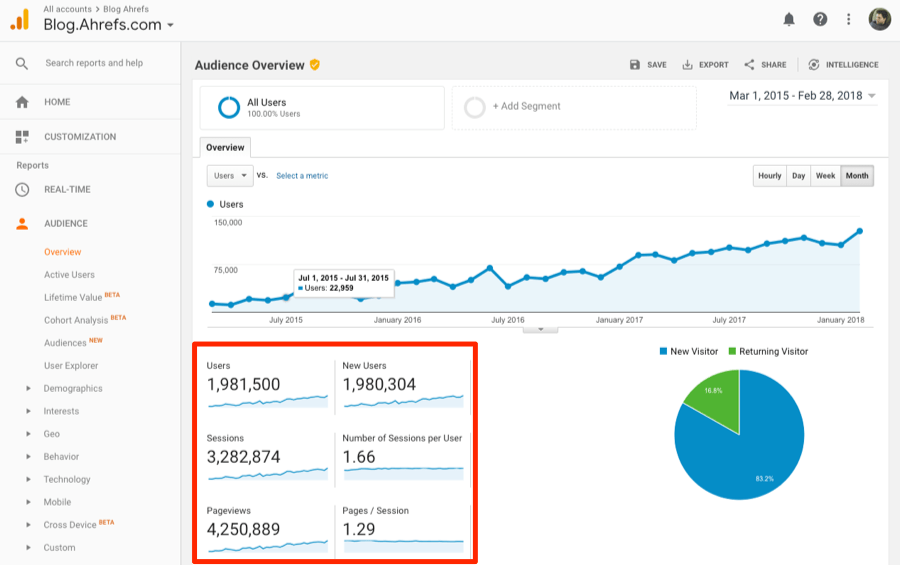 More importantly, once you take a link building masterclass, you can use the learning to ensure the connection exists forever. As a result, when readers click on the URL or search for the keywords, they will always be redirected to your web page. Long term, this can help grow your site traffic, which you can convert into new clients or customers.
 Achieve a Better Conversion Rate
Once you sit through a detailed link-building class, you will realize the importance of linking to your site with a trustworthy source. A credible source substantially increases the conversion rate. In a nutshell, when you successfully apply your learning to acquire a reliable link for your website, you immediately introduce your content to a large, interacting, and receptive audience. Besides, owing to the trust that audiences have in those websites, they will instantly trust you as well.
Increase Your Website's Domain Authority
Domain authority refers to the score that assesses the total authority and trustworthiness of a website. Apart from domain authority, page authority and site authority are significant indicators of how well your website may rank in a search query. Therefore, these metrics are important and worth paying attention to.

When you undergo professional link building training from a reputable instructor, you are taught how to increase your website's domain authority using backlinking. Once you have an excellent site authority, you will notice its positive effect on the page authority of all of your web pages, respectively.
Put Forward Higher-Quality Content for Readers
One of the critical advantages of advanced link building certification training is that these pieces of training also teach the tips and tricks to create stellar content. Yes, you have read that right. The right link-building course will teach you how to generate content that is educational and informative.
In other words, it will enable you to add value to your target audience. Highly informative content will keep your audience returning for more. As a consequence, you will also notice an increase in your sales.
Increase Sales and Revenue
Once you have worked on your rankings and the traffic to your site using whatever you have learned from a link building course; you will see new opportunities popping up every now and then for generating revenue. Better links ensure ranks, which means more visitors, which means more sales!
Furthermore, you will not only be able to sell more of your services and products, but you will also gradually get access to additional revenue streams. These revenue streams include collaborations with influencers, Google AdSense, sponsorships, affiliate programs, and paid promotions.
Last but not least, spending on a link building course is far cheaper than paying others to do your marketing. Instead of wasting your money on traditional marketing, you can invest in a course and acquire your links yourself. 
Also, It is simpler to determine whether your campaigns are generating leads, and then fine-tune your strategy.
Establish Your Blog as an Authoritative Voice
For your blog to stand right at the top of the hierarchy in your niche, you need to know how link building works. Besides, when you do things yourself, it will be easier for you to create a sustainable link-building strategy that will make your blog emerge as an authority voice.
Therefore, learning link building from an expert will help you use SEO link building to raise your blog's domain and page authority. These two are the most important factors in increasing authority scores.
Improve Your Rankings on Google
One of the most important, if not the most important, perks of learning link building is making your website rank on Google searches.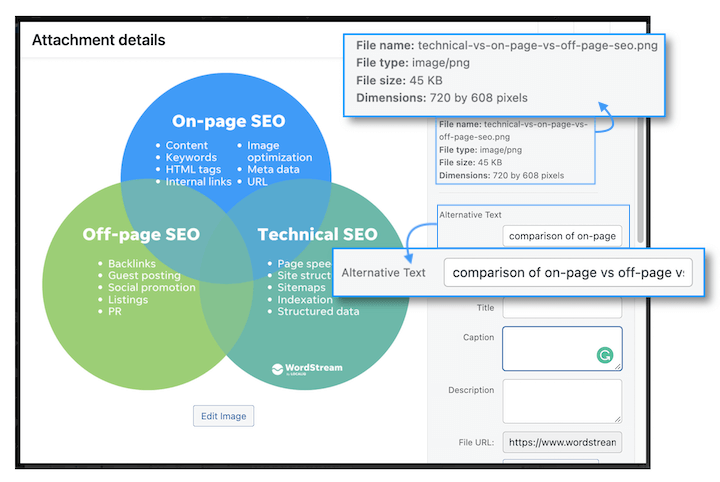 Because the majority of people do not go past the first page of SERPs, boosting your ranking is an essential step in ensuring that more people see your content. One way you can achieve this is through link building. And what better way than to do it yourself? 
There is no better way to get started than by taking a course and letting an expert demonstrate it to you.
The Best Link Building Courses 2023
Now that we have established the lucrative perks of taking a link building course for seo, let's take a look at some of the best online link building courses in 2023: 
2023 SEO Link Building: #1 SEO Ranking Tactic (Backlinks) [UDEMY]
If you own a website, this course is perfect for you. You can learn how to do the link building yourself without paying someone else to do so. 
The best part about this link building training course is that once you complete the course, you will also get a personal invitation to the instructor's Facebook community.

Plus, if you have any questions, concerns, or queries, you can message the instructor. The instructor (Alex Genadinik) is very responsive, and students always get a response to their query from him in less than 24 hours.
Learning Outcomes of This Course Include:
Get the most authoritative and highest-quality links

Rank your site higher

Acquire higher-converting SEO traffic

Learn the latest link building research and

top SEO techniques

Save money by performing link building on your own 

Get A-level links and achieve amazing publicity from top publications

Acquire links from top websites

Learn off-page SEO by

link-building from .gov sites and .edu sites
Link Building: How to Build Back Links to Dominate Google [SKILLSHARE]
This SEO link building course not only teaches the fundamentals of link building but also teaches its students how to build a top-quality backlink to any website. Plus, students also learn how to outrank their competitors, avoid any penalties from Google, and elevate their search engine ranking.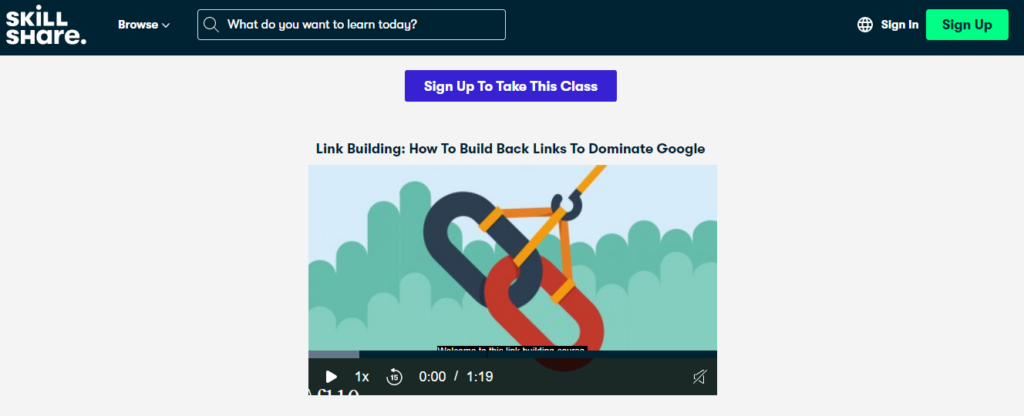 Once you are done with the course, you will have enough knowledge to design and implement the latest link building techniques and strategies. Most importantly, the instructor of this course provides you with abundant resources to use in your next campaign. This course's approaches and tactics are designed to help you avoid search engine penalties, consistently rank high in SERPs, and outperform your competitors.
Lastly, this course also provides a hands-on project to allow its students to practice all the strategies learned from it.
Learning Outcomes of This Course Include:
When to start link building

The number of backlinks you need to make your website rank

The frequency and intensity of link building

The total number of backlink tactics you must use

How to evaluate a backlink to make sure that it is suitable for your brand
Advanced Content and Social Tactics to Optimize SEO (Offered by UC Davis) [COURSERA]
This course is offered by the University of California, Davis. It will show you how the content marketing and social media communities are interconnected channels that may produce amazing search results for your website if handled correctly.
What's more, the course will also enable you to leverage content marketing and social media as a pivotal aspect of your Search Engine Optimization strategy. By the time you are done with the course, you will know how to use influencer marketing to establish your website's authority.

The best part is that it is a self-paced, 100% online training program with multiple quizzes, exercises, and assignments to help you check what you have learned so far. 
Learning Outcomes of This Course Include:
Drive higher SEO rankings with the help of content marketing campaigns 

Build relationships with bloggers and influencers to build your audience

Analyze the SEO data to find out which content on your website gets the most shares 
Link Building Course 2023: Create 50+ High Quality Backlinks [UDEMY]
This course by Udemy will teach you how to create 50 high-quality, unique, permanent, and Google-friendly backlinks manually. It will teach how to use unique content, text optimization, and keyword optimization.
Moreover, you will learn how to create backlinks from content creation tools, Web 2.0 Websites, social networking, Google apps, social bookmarking, 301 redirect websites, and micro-blogging sites.

Lastly, once you are through this course, you will know everything about creating strong backlinks that will increase your website's organic traffic and improve its Google ranking. Also, this course follows White Hat strategies for creating keyword-optimized content, acquiring natural backlinks, optimizing anchor text, and creating accounts manually, 
Learning Outcomes of This Course Include:
Create backlinks with proper keyword optimization and unique content 

How to make real accounts on domains with high authority

Google-friendly backlinks strategies

Get high-quality backlinks with fast indexing opportunities

Create natural backlinks manually for free on high authority domains with 70+ authority

Acquire links from microblogging, profile building, and social bookmarking sites
SEO Link Building & Content Writing Course: Get HQ Backlinks [UDEMY]
This SEO Link Building & Content writing course by Udemy is designed as a 14 days challenge. Apart from making you an expert in link building, this course will also teach you how to do your own outreach and write your blog posts. In other words, this course serves as a complete A-Z guide for building backlinks for Search Engine Optimization.

Furthermore, you will also learn to make sure that you do not get penalized by Google. Once you know what Google looks for when it ranks a link. Also, this course will teach you the importance of Page Authority, Domain Authority, and Site Relevance, as well as what makes up a good link and how search engines interpret it.
Learning Outcomes of This Course Include:
Learn link building in 14 days

Understand the importance of HQ backlinks

How to create the right content 

How to do outreach for HQ backlinks

How to write your own content and emails for HQ backlinks outreach

Lastly, get more backlinks by writing your own product comparisons, how-to guides, detailed listicles
SEO Training Course 2018: Proven SEO & Link Building Tactics [UDEMY]
First, this course covers everything from top-notch link building techniques to the best White hat SEO tactics. Second, the instructor makes sure to teach all the fundamentals of On-Page Optimization as well as Off-Page Optimization. So, if you want to learn about broken link-building and other killer link-building techniques, you need to enroll in this course ASAP!

In addition to that, this course will teach you how to master User Engagement Metrics, Reddit marketing, and Google Search Secretes. These tricks will be of great use in the long run. Lastly, you will also learn the techniques to get your website mentioned on high-traffic news domains like NY Times and CNN.
Learning Outcomes of This Course Include:
Step by step killer link building techniques

How to do keyword research to find user intent

How to use top on-page optimization tactics to increase search ranking

Learn proven off-page strategies to generate more targeted traffic

How google ranks your blogs

Learn how to capitalize on top social media platforms like Reddit, Google Plus, Tumblr, and Pinterest
Link Building Lesson: How to Create a Link Building Strategy to Improve Your SEO [HUBSPOT ACADEMY]
If you are in a time crunch and are looking for a short course that covers link building comprehensively, then you need this course! 
This course by Hubspot Academy is a short, free SEO link building course with only four videos. Besides, the training is only 16 minutes long and will provide you with valuable insight into link-building.

Learning Outcomes of This Course Include:
How to implement a link building strategy step-by-step

How to build links at a large scale

Developing meaningful relationships with appropriate influencers and bloggers to bag more links

Importance of link building at a scale for (SEO) Search Engine Optimization

Executing the backlinks at scale

Calculating the backlinks that your webpage needs to rank high In SERPS 

How to

respond to press requests

to acquire backlinks from top-quality media websites
Digital Marketing Course Catalog [SEMRUSH]
Semrush has a whole catalog of courses that teach content marketing, SEO, link building, and so much more. All the courses are available in HD, so you get to have a good experience while studying. 
The link building courses teach how to build both internal links and external links using Semrush's tools. Most importantly, the course is 100% free, so you do not have to spend any money. Furthermore, there is a plethora of quizzes, exercises, and assignments to help you assess your understanding of whatever concepts you learn.

Finally, once you complete the course, you will get a certificate from Semrush, and you will also have enough knowledge to clear the PPC Fundamentals exam.
Learning Outcomes of This Course Include:
How to explore competitor's backlinks

Learn how to read Semrush reports

Ways to avoid getting penalized by google

How to detect and disavow toxic backlinks

Learn to analyze your site's performance according to internal linking

Knowledge of the links responsible for your counterparts' success
Link Building Courses 2023 FAQS
How Long Does a Link Building Course Take To Complete?
The length of a link building masterclass differs according to the course modules, chapters, notes, assignments, and supplementary material provided by the instructor.
For instance, the highest-rated course on Udemy for professional link building training has two sections with 20 lectures, so it takes around two hours and 41 minutes to complete.

On the other hand, there is a course by Ahrefs with 14 lessons, and five modules, and it takes only one hour and 48 minutes to complete.

On top of that, there are longer courses as well. For example, a course by Irina Nica (Products Marketing Manager at HubSpot) that helps people boost their rankings, increase their traffic, and improve their brand image through link building takes 4 hours to be covered.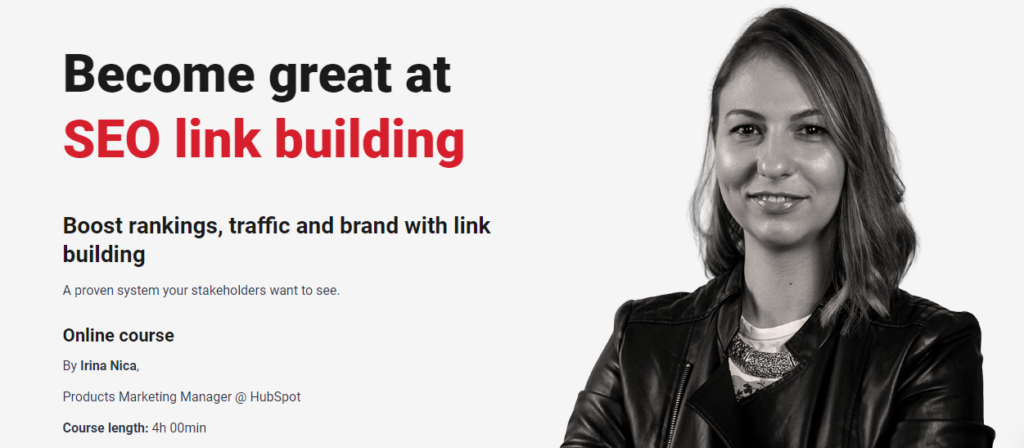 How Much Does a Link Building Course Cost?
Every course has a different price. The cost, just like time, varies according to different factors, like the number of lectures, modules, notes, and who the instructor is.
Here's a comparison of what advanced link building certification training courses cost across
Name of the Course
Hours
Lectures
Platform
Price
SEO Link Building: Create Free Backlinks on 80+ DA Websites

  2.5 Hours

  20 Lectures

 

Udemy

     

$29.99

2023 SEO Link Building: #1 SEO Ranking Traffic (Backlinks)

  6 Hours

  91 Lectures

 

Udemy

     

$49.99

The Complete Link Building Course – Backlink Building 2023

  4 Hours

   39 Lectures

 

Udemy

     

$84.99

SEO Training Course 2018: Proven SEO & Link Building Tactics

  7 Hours

 

116 Lectures

 

Udemy

     

$84.99

Link Building Course 2023: Create 50+ High Quality Backlinks

  3 Hours

 

51 Lectures

 

Udemy

     

$84.99

SEO Link Building & Content Writing Course: Get HQ Backlinks

  7.5 Hours

 

55 Lectures

 

Udemy

     

$84.99

The SEO Link Building Course Back link building SEO tutorial

  4 Hours

 

33 Lectures

 

Udemy

     

$19.99

Advanced Link
Building Course

  1.48 Hours

 

14 Lectures

 

Ahrefs

       

Free 

The Complete Link Building Class – Backlink Building 2023

  2 Hours

 

31 Lectures

 

Skillshare

    Free of     Charge, but     Premium is     available

Native NoFollow – Link Building Course

  3+ Hours

 

N/A

 

Charles Floate    on Gumroad

 

$99

Complete Guide To Link Building: Building High-Quality Backlinks for SEO

  3 weeks long      and  2 hours a    week

   N/A

 

Class Central

 

Free of charge (Certificate is Available for $54.00)

SEO Sprints

   8 -12 weeks

 

15 Modules

  The Blueprint     Training

 

$6,999

Advanced Content and Social Tactics to Optimize SEO

      N/A

 

9 Lessons

 

Coursera

 

You can enroll for free

Low Level Link Building Course

      N/A

 

3 Modules

   Digital     Marketing     Supermarket

 

Unlimited     platform   access for     $89 per     month.
Where Can I Get Professional Link Building Training for Free?
There are quite a few link building courses that you can enroll in for free. 
For example, Ahrefs offers a free advanced link building course that can help you break away from traditional link building strategies and learn the latest link building techniques and strategies.
Moreover, Majestic also offers a course to help people understand backlinks. This free training program teaches the fundamentals, such as what backlinks are, why they are significant and why everyone should prioritize backlink construction.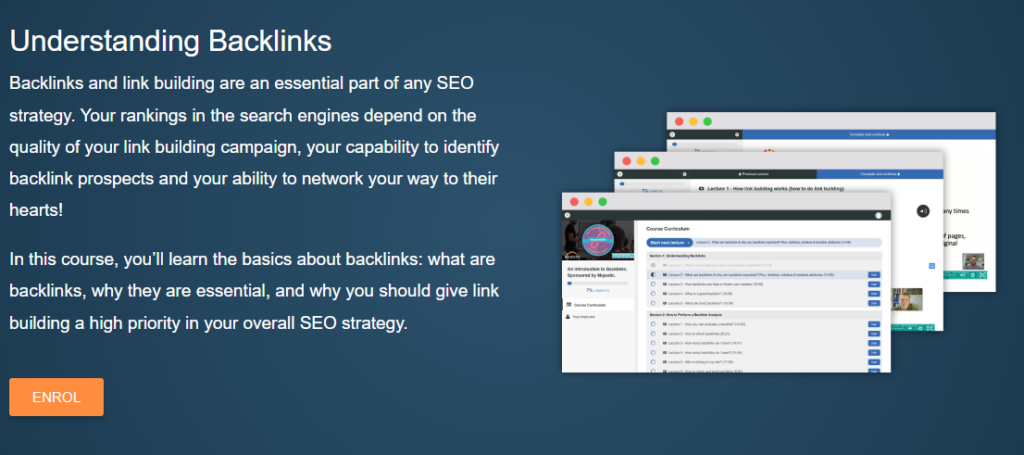 In addition to that, you can also find courses on SkillShare, where you only need to sign up using your email, Facebook, or your Apple account.

While these courses are mostly free, there are other courses where you can take the lectures for free. However, in order to get a certificate as proof of achievement, you have to pay the price.
For instance, Coursera and Future Learn have many courses, but they require you to pay for a certificate.
What Is the Best Link Building Course for SEO on the Internet?
Jesper Nissen has one of the best (if not the best) courses for link SEO link building. Apart from teaching his students about Advanced link building tactics and backlink strategies, he also covers other topics, such as cloud stacking SEO, Twitter moments SEO, and Tumblr SEO, extensively. 
Here are all the courses he offers:
Advanced Cloud Stacking SEO Course

Ultimate Link Building SEO Course package

Cloud Stacking SEO Course

Tumblr SEO Course

Twitter Moments SEO Course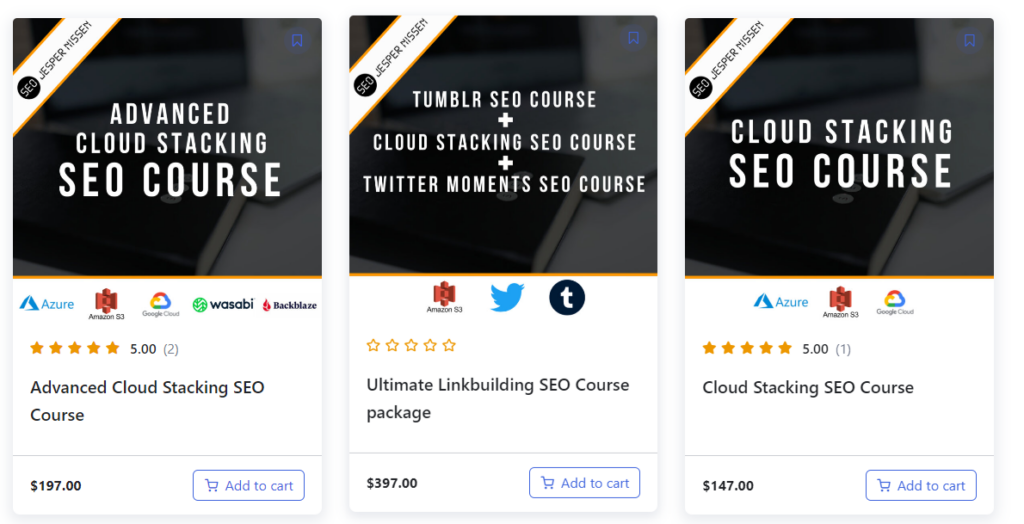 How Can I Get Backlinks Through Outreach?
First things first, outreach is the practice of contacting other website owners, marketers, or content creators in the hopes of obtaining a link from them, and a backlink is that link from someone else's website to yours.
So, how does outreach help you get backlinks? When reputable and high-quality websites with high domain authority refer to your website (as a result of your outreach), search engines like Google regard your site as more trustworthy. Therefore, backlinks to your site are often regarded as trust indications of your credibility.
Summing It Up
In today's highly competitive world, you cannot succeed by just focusing on content. Yes, Google and readers value good content, but that is not enough. However, it also cares about how engaging your content is.
How does Google find that out? It judges from the links referring to your website. Therefore, backlinks are super-important. They give directions to Google. Plus, they tell Google that your website has the best content and is a top-quality resource used by people as a reference.
You can greatly improve your website's ranking by increasing the number of links to your page from top-quality websites. All of this is enough proof of the importance of link building. Hopefully, the above-mentioned top link building training courses will teach you link building strategies for 2023, so you can outperform the search engine.
We have made sure to only include the best link building courses in our list. So, regardless of the course you choose, you will not regret your choice. 
Best of luck!