Link building is a fantastic way to increase traffic by utilizing existing sites. However, link building strategies can backfire rather than work wonders if they are not executed properly.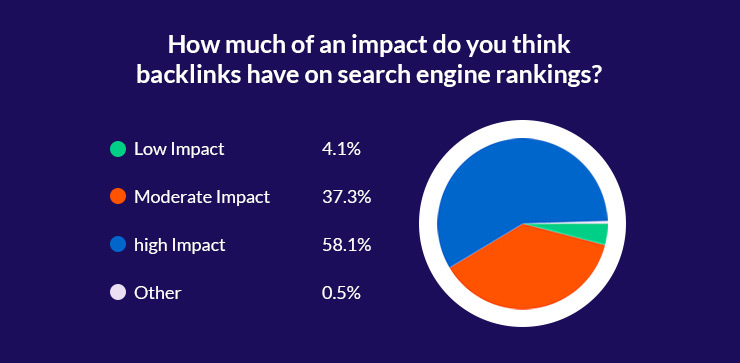 Long-standing high rankings require a thorough approach. You have to avoid specific strategic link building mistakes. Link building is essential for search engine optimization (SEO), particularly off-page SEO.
However, content marketers and SEO experts often get lured into the trap of quick gains through link spamming. This trap causes more harm than good. Therefore, staying away from sketchy link-building tactics is extremely important if you want your seo link-building strategies to work.
If you don't know what mistakes can jeopardize your website and your SEO efforts, don't worry about it!
We have got everything covered!
We have created a list of link building mistakes you need to steer clear of. Refrain from divulging the following seo link building mistakes if you want to keep the Google algorithm happy.
13 Worst Link Building Errors You Need to Stay Away From
Backlinks are to the Google Algorithm what candies are to a kid at the candy store.
However, make one link building mistake, and your dreams of getting a good ranking in Google will fall flatter than a kid high on candy coming down from a sugar high.
Here are 13 link building mistakes to avoid:
Creating the Wrong Linking Strategy for Your Content
Contrary to popular belief, link building is not the same for every kind of content. But that is not true.
For instance, according to Google, you must provide evidence of your experience using the product when doing product reviews. Moreover, you also need to link to multiple sellers so your readers have multiple buying options.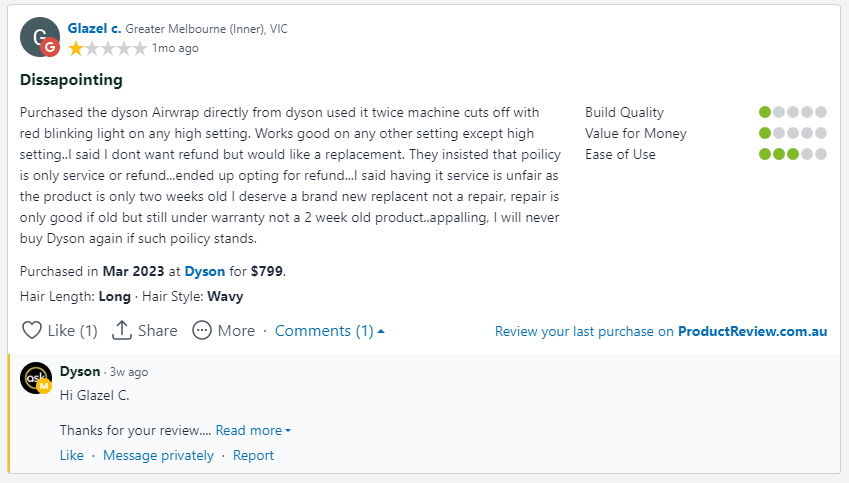 Therefore, if your content is built around reviewing products, your link building strategy should revolve around consumer choice. 
However, in other forms of content, this strategy can backfire. For instance, if you are writing an article on free SEO tracking tools and you link to paid tools instead, you will end up reducing your page's authority.
Not Paying Attention to Internal Linking
Internal linking is the process of linking to other web pages on your website. If you don't pay enough attention to internal linking, you can lower the visibility of some of the web pages on your website. As a result, there will be a negative influence on your search engine rankings. 
To avoid this link building error, ensure your internal links add value and are relevant and informative for your reader.
Link spamming is a notoriously common link building mistake. The most ways seo experts and writers engage in link spamming include commenting on online forums, blog comments, and guest posts. These comments send people to guest posts with spammy links to contain links pointing to poor-quality websites.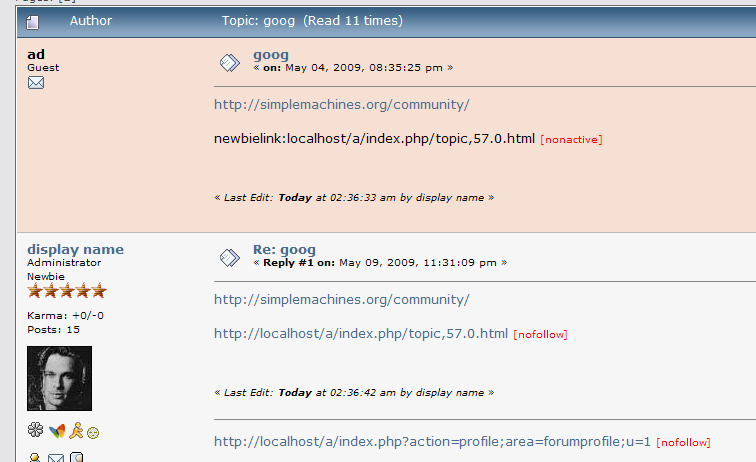 Do not spam websites and email pitches with such comments and posts. If you keep making this mistake regularly, it will soon turn into a pattern. Once it becomes recurring, it will be difficult for you to avoid and fix.
Having a good email pitch is crucial for link building skills. A good email acts as the deciding factor on whether or not a blogger would be interested in working with you. Email pitches are the first step toward link building.

A well-written and personalized email can leave your prospect invested in collaborating with you. However, a generic email will only reduce your chances of scoring a possibility of outreach. You will not obtain any links and risk your reputation in your niche.
Spammy anchor text is another issue related to link spamming. It is one of the worst link building errors to make because guest posts with spammy anchor texts often do not get published.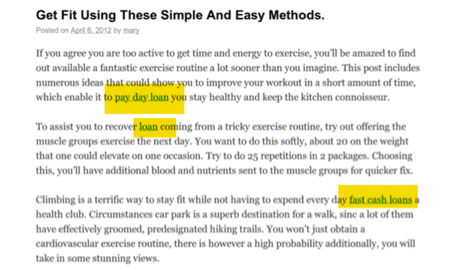 People commonly insert harmful or spammy links in a post or comment under the post, under the disguise of promotion. Make sure that neither your comments are spammy nor you are a victim of black hat link building mistakes.
PBN (Private Blog Network) is a collection of blogs and websites run by the same brand or person. They have been the center of controversy for quite a long time, as people dispute whether they're gray hat SEO practices or black hat SEO practices.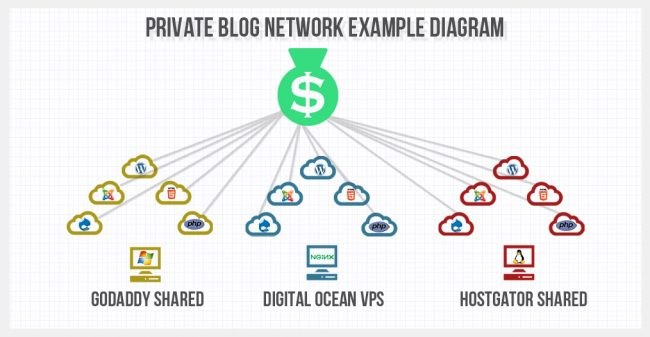 PBN backlinks offer an easy way out. People looking for shortcuts love them. However, they must be avoided at all costs because they can get your website penalized by Google. 
Building links and ranking high on SERPs requires time and effort because they help grow organic traffic. PBN backlinks, on the other hand, do not require effort. But the threat they pose includes getting punished by Google. You might as well lose all of your traffic as a consequence.
Focusing On Low-Quality Directory Links
Directory links are, simply put, links from directories that classify websites by topic. While directory links used to be super-effective in the past, they are now regarded as a low-quality, sketchy link building strategy. 
Instead of getting links from directories, focus on obtaining high-quality links from high-ranking, authoritative websites in your niche.
Neglecting Link Relevance
You can never understate the importance of link relevance when it comes to link building. Building backlinks from irrelevant web pages or websites that have got zero relevance to your niche can negatively impact your search engine rankings.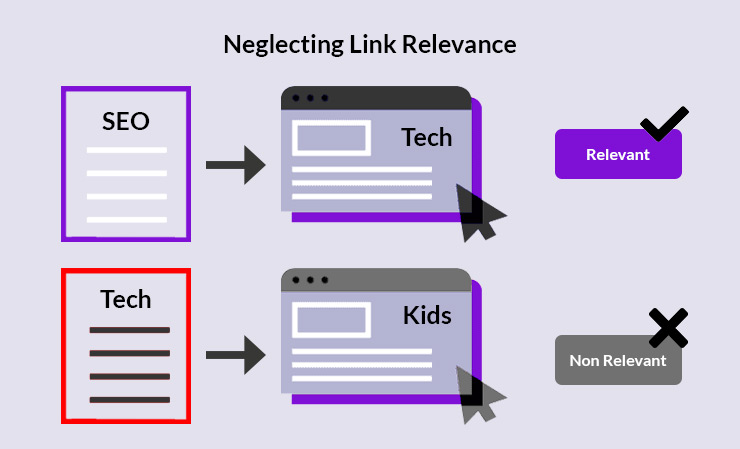 When trying to avoid making link building errors, ensure your links are from relevant web pages that align with your website's content.
Have you been thinking of buying links? Or do paid links seem like an incentive idea to you?
Well… Don't do it!
Link sellers and companies offering link buying services present the promise of boosting your Google rankings and visibility by charging for links. However, Google does not like it when people buy links, so it penalizes them. As a matter of fact, link buying was the reason why Google shut PageRank down. 
In a nutshell, link buying is one of the most important SEO link building mistakes you need to avoid. Instead, focus on creating high-quality, value-added content for your audience that can generate organic traffic. If you don't, you will end up undoing all your organic traffic and SEO efforts.
Cloaking is one of the most common methods of acquiring black hat backlinks. If you want to know about the worst black hat seo backlinks to avoid in 2023, you have to stay away from cloaking.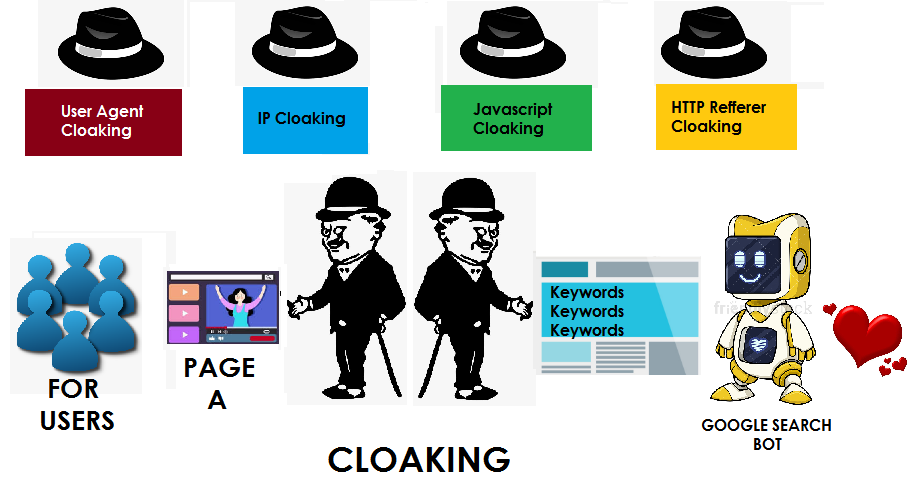 Cloaking is basically the process of presenting one version of a web page to website visitors and another version to search engine crawlers. The page shown to visitors is jam-packed with good relevant content that readers love. On the other hand, the page presented to search engine crawlers is stuffed with backlinks and keywords.
Cloaking is manipulative. It is done with the intention of tailoring content according to different demographics. While some SEO experts also use cloaking to improve their website's search engine ranking, it is majorly used to get black hat backlinks. 
In short, cloaking hides black hat activity and link spamming. It is better to stick to white hat strategies.
Not Diversifying Your Link Sources
If you are an SEO professional, you would already know how diversifying link sources can improve any website's rankings and visibility. 
On the other hand, depending on only one kind of link source, for instance, blog comments or guest posts, can make your link profile look spammy and unnatural. An unnatural link profile consequently causes penalties.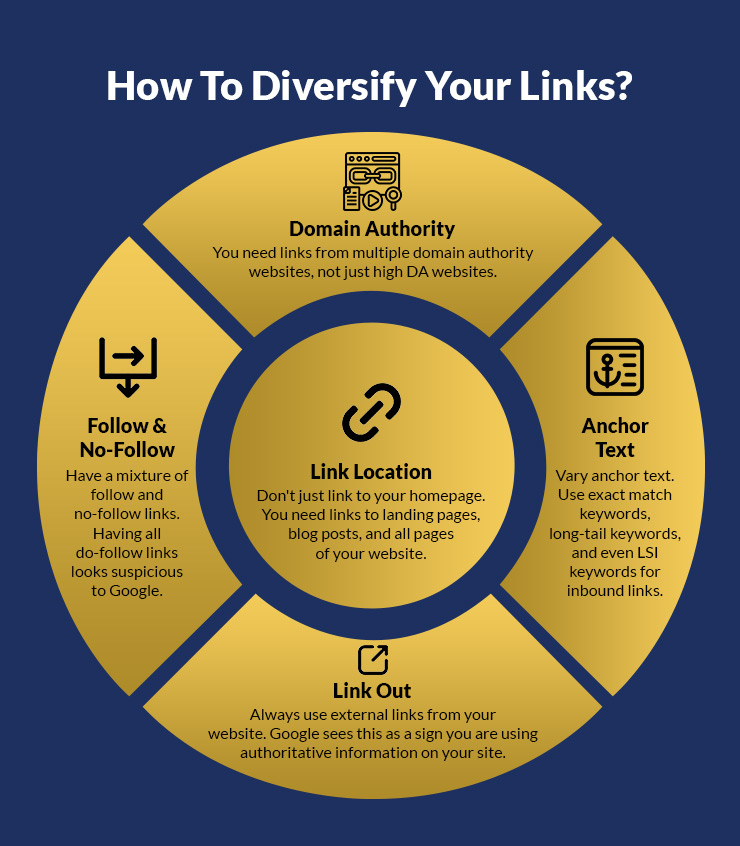 In order to avoid making any external or internal link building mistakes, diversify your link sources. Try to build links from different sources, such as content marketing, social media, and directories.
Building Links Only to Your Home Page
We understand that it makes sense to pay attention to the homepage because that's your organic traffic's first encounter with your website. However, focusing on the homepage alone isn't a great idea. The home page isn't as optimized as other pages on your website. So, it does not send all the appropriate ranking signals to Google for various keywords.
Therefore, you should always build backlinks to particular web pages on your website displaying content relevant to your niche and the keyword you're trying to rank for. Target web pages that actually satisfy your readers' search intent and tell Google that your webpage deserves better rankings.
Not Prioritizing Link Quality
Link quality is super-duper important in link building. When you prefer low-quality links like links from spammy websites and link farms, you just damage your website's credibility and ranking. 
Not focusing on high-quality links from authoritative sites and relevant offering value to the reader is a very careless link building mistake, if you ask us.
How to Fix Link Building Mistakes?
Have you made a lot of internal link building mistakes? Or is your website now stuffed with black hat backlinks? Do you not know what to do? 
Well… Worry not!
We have got your back. We have also compiled some of the best and most effective link building solutions for you. So, in case you have some link building mistakes to correct or link spamming to get rid of, these solutions will work: 
Personalize Your Email Pitches
Personalizing your email outreach is one of the ways you can fix your strategic link building mistakes. A good email pitch can also develop a good rapport for you from the get-go. 
Other forms of outstanding pitches address a need for a service that you are inquiring about. Or good pitches provide a service that people would require. Answering a query is usually one of the most effective methods to develop a strong email pitch that will undoubtedly help you make that much-needed connection.
Review Links Before Posting
The best solution to avoid link spamming and getting penalized is reviewing any black hat backlinks or PBN backlinks. Make sure that you do not publish any posts with misleading links in the first place. Look for such links when reviewing the post. 
Besides, you can also use tracking tools for websites like Disqus to protect your website from spammy links. Tools like Disqus allow users to review links, edit them, and even remove any that might be harmful to their website.
Establish Meaningful Relationships With Webmasters
Link building is not just about linking your content to other websites. It also involves establishing relationships with other webmasters and bloggers. 
Another great practice to fix previous and prevent future SEO link building mistakes is supporting each other's websites. You can subscribe to others' content and interact with their social media posts.
Plus, establishing a relationship with other webmasters will also enable you to pitch more content to them while getting promoted simultaneously. As a result, you can also create a network to build links, generate more traffic, rank higher, and gain more link juice. Good rapport in your niche will foster connections for you that can open up even more digital marketing opportunities.
Do Not Give Up
Sounds a bit weird, no? 
Trust us, giving up too early is also one of the most harmful link building mistakes you can make.
Instead of giving up, figure out why your campaign did not do well. If you do not reflect, you will lose all chances of recovering and doing better next time.
Try different things and see what works and what does not. Are your emails not getting opened? Change your subject line and make it more personal or include a hook line. Or are your emails getting opened, but you are not getting any responses? Maybe because your selling pitch is weak and your prospects are not seeing any point in clicking through. Or are people clicking through your emails but not providing you with any links? Maybe your content needs to be more compelling than it already is.
There are so many reasons why your link building campaigns are not working. Do not give up until your efforts start bearing fruit and you have a working plan.
Take Advantage of Seasonality 
You are only going to get one stellar shot at promotion. However, if you think it will do better in another season, save it.
Site owners also think the same way, so they will not link to your blog until the season arrives. By then, you will already be done with your promotion and will have already moved on to the next project.
Try to take as much advantage of seasonality as you can. Some of the most famous seasons include election seasons, weather seasons, sports seasons, and holiday seasons. 
A seasonal hook can improve your link profile by pushing mediocre content to a successful run and turning your successful content into a runaway hit.
What if You Cannot Fix Your Internal Link Building Mistakes?
Fixing link building mistakes can be financially challenging, exhausting, and time-consuming, financially challenging. 
We get it.
However, while you put so much effort into fixing old mistakes and investing time in white hat link building strategies, remember the long-term benefits of SEO link building.
However, if you do not have enough time or expertise to fix your link building mistakes on your own, you can always enlist the help of a professional. A professional link building service provider can fix old blunders and make your site link-worthy. 
Delegate the Task
Here at Globex Outreach, we have experienced digital marketers and SEO professionals to help you with white hat link building practices. 
Our team of professionals will streamline your SEO efforts, fix your link building mistakes, and create a natural link profile for your website. Plus, if you do not want to create a hole in your pocket, we also have affordable monthly seo packages to suit your needs.
The Final Words
Search Engine Optimization is a long-term game. There are no shortcuts. 
The same goes for link building.
Link building, like any other SEO technique, takes patience and dedication to produce excellent results. Link building mistakes will only get in the way of your aim. Therefore, understanding the worst link building errors and avoiding them will keep your website and links safe. 
Websites that perform better than other websites in Google's SERPs normally have more contextual, relevant, and high-quality backlinks. When it comes to link building, your task is to first assess the pages your website has the best prospects of getting linked to and then design a link building strategy to pursue link acquisition.
We are hopeful that our guide on the black hat seo backlinks to avoid in 2023 will only assist you in understanding how to optimize your link building strategy for greater success.
Keep your focus on bringing real value to your clients without being greedy!