One of many search engine optimization errands is to outsource SEO link building. This is an exercise that can deliver quick results and help you rank higher on SERPs.
After all, not everybody knows how to do backlinking in SEO.
You can outsource your link building campaign or the entire process to an agency. But for this, you must know the duties of a link-building consultant. otherwise, you may end up sending your marketing budget for nothing.
Finding a good outsource link building service is a tricky slope. That's because many don't know how to do link building the right way, and those who do, charge a premium.
In this guide, we have shared the outsourcing link building tips for beginners. This will help you understand the process and why you should outsource link building.
After reading this guide you will know the benefits of outsourcing link building. More importantly, you will know how to outsource link building to a reliable agency.
Why Should You Use Outsource Link Building?
Believe us or not, even the top brands and agencies need to outsource SEO link building. Now you may be wondering why you need to outsource link building for your brand.
Well, that's because outsourcing backlinking seems like the best option at times.
Let's say you are performing a backlink audit for your site. You decided to improve your backlink profile by disavowing toxic links. Now you must build links but you don't have time.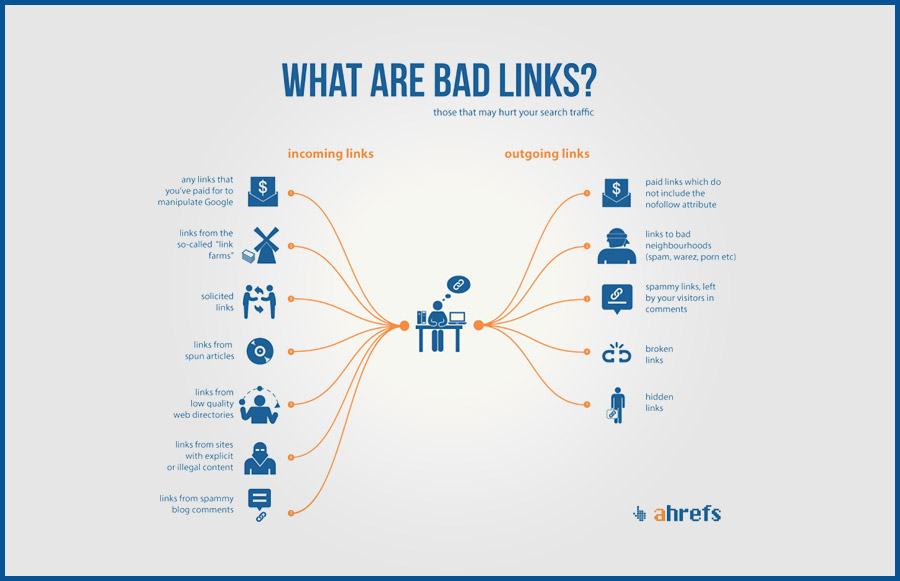 Resource: ahrefs.com
That's where you might have to outsource your link-building campaign. It makes more sense to outsource link building at this point, right?
Here are some other reasons why you should outsource link building. You may need to outsource link building services when you:
Don't have enough resources

Want to scale link building

Don't have enough expertise

Don't have access to the best SEO tools

Aren't getting results from Blacklining strategies
Benefits of Outsourcing Link Building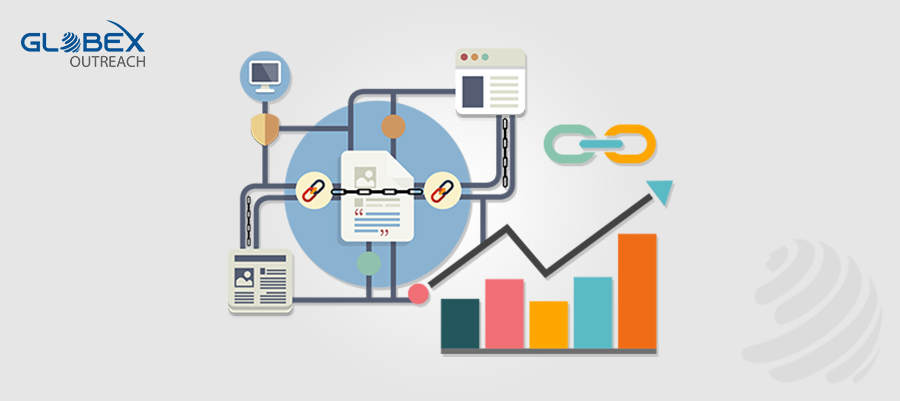 The major reason why companies outsource SEO link building is to improve rankings quickly. This simply means that one of the main benefits of outsourcing link building is time.
You get to save time to focus on other productive activities. But there are other benefits of outsourcing link building that are often overlooked.
Hiring Industry Experts
Outsourcing link building allows you to hire industry experts that know how it gets done. You get the opportunity to employ skilled professionals who are updated with the latest techniques.
Getting More Links in Less Time
The outsourcing backlinking process offers an opportunity to get more links in less time. An expert link-building agency can help you secure quality links from niche-relevant sites.
Since agencies have hundreds of bloggers and sites on board, they can outreach and get you links quickly.
Acquiring Long-Lasting Links
It is often hard to get premium links from authority sites. Even if you do, only a few of them remain alive for a longer time. 
That's something that an expert backlinking agency can provide you. Link building agencies are in direct contact with webmasters and as a result, you get long-lasting results.
Cost-Effective Technique
Having an in-house link-building team is a good idea, but it can be expensive. On the other hand, a link-building company can prove to be a cost-effective solution.
You can hire them for a limited time and can run your link-building campaigns successfully.
The best part is that you don't have to spend on equipment and other resources. They will be using their own SEO tools while you'll keep getting good results.
Hassle-Free Experience
Another key benefit of outsourcing link building is the ease and control that you'll have over the process. This is a time-taking task that can be tedious at times.
So, when you hire someone else to do the work, you'll have free time to handle other work. For more information, read our detailed guide on why you need paid link-building services.
When to Outsource Link Building?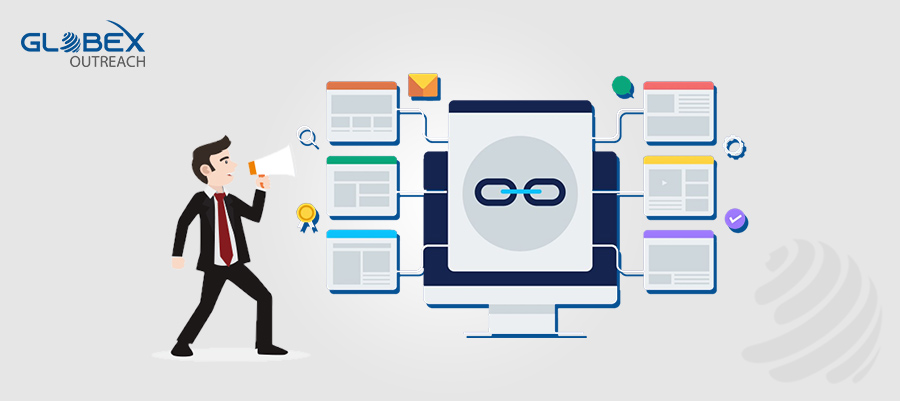 Link building is an integral part of off-page SEO activities. To achieve desired results, you should know when to outsource link building.
Source: linkdoctor.io
Most SEO experts are in favor of outsourcing link building to: 
Balance the link quantity with link quality

Get referral traffic from other sites

Secure contextual links from authority websites

Find substitutes for spammy links

Ensure relevancy of links 
When you are running a campaign, it can become difficult to focus on developing links. It's a lot to handle even for SEO agencies and brands with large resources. By outsourcing link building, you can share your burden and strengthen your SEO strategy.
When Outsourcing Isn't Your Best Option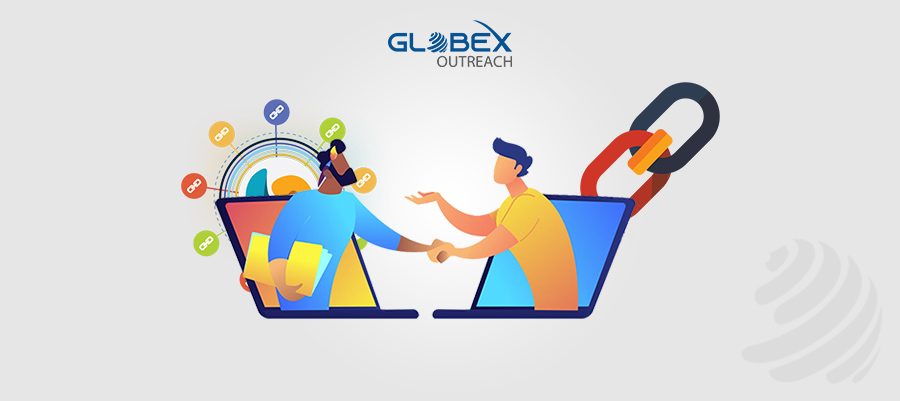 Regardless of the benefits of outsourcing link building, there are some demerits as well. It's not always a good decision to let another agency build backlinks for you.
You should not outsource backlinks building if you:
Don't have a solid SEO strategy

Expect to receive referral traffic

Don't have a sufficient budget

Considering digital PRs as backlinks

Don't have time to communicate with the agency
How to Outsource Link Building?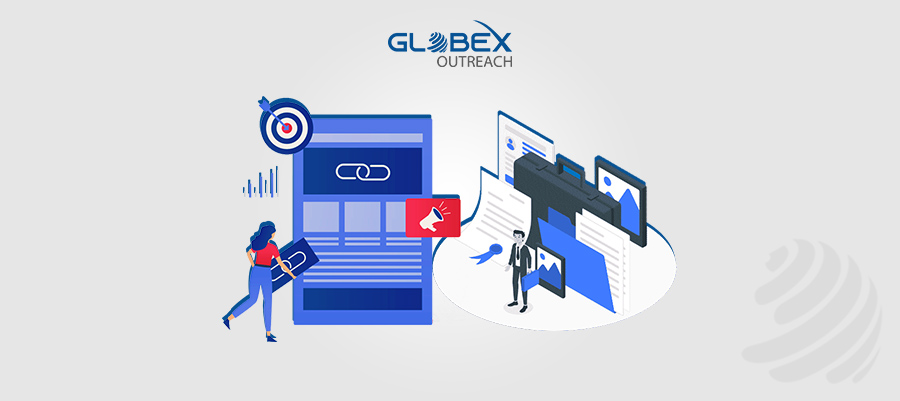 If you have decided to outsource link building for your brand, read the below guidelines. These will help you find the best outsource SEO link building services.
Do Some Research
Most businesses outsource backlink building to companies that they find through referrals or Google searches. But to ensure that you are hiring the best services provider, you should do some research beforehand.
This will not only provide mental satisfaction but you'll also be able to avoid imposters.
When outsourcing link building, you should pay attention to:
Online reviews

Plans and pricing

Link building strategy
Resource: katalystcreativegroup.com
Know How Much It Costs
A better understanding of link building costs will come in handy when you'll be negotiating the cost. But it does not mean that you should prefer the number of links over link quality.
You must know that link building is a complicated process. And when you outsource SEO link building, you'll get what you have paid for.
This simply means that you must weigh your options before making a price. Instead of settling for an inexperienced cheaper service provider or hiring an overpriced agency, find a middle way.
The best option for you here is to hire an outsourcing company that is efficient. You can always get a better deal from companies after negation.
Understand Link Building Process
You must know how the process works before you outsource backlinks building. So, if you are new to link building, grab the basic knowledge.
You must know about different types of backlinks and how a backlinking campaign works. This knowledge will come in handy when you will be evaluating link building agencies. Moreover, you will have a good idea about the time and resources required for the task.
In case you are unaware of the process, here's a complete link building guide for you.
Focus on White Hat Outsource Link Building
When you outsource SEO link building, the company you hire acts in your name. Backlink services providers often practice black hat SEO to deliver quick results. That's why you must always avoid cheap services and hire a reputable company.
Your aim should be to buy white hat backlinks for your website.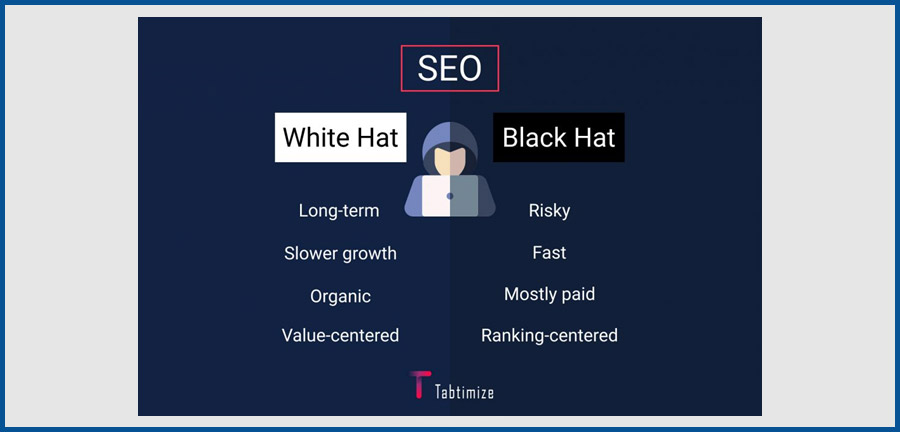 Resource: tabtimize.com
Service providers often use fancy terms or made-up facts to justify black-hat practices. So, if a company uses reputable sounding terms, ask them to provide you with an example.
If the strategy is good and working, they should have a case study.
But for this, you have to be familiar with white hat link building strategies. Otherwise, you will be unable to separate right from wrong.
Beware of Over-Commitment
Nothing is certain in the world of SEO, especially when it comes to backlink building. So, when agencies or service providers make promises to deliver top-ranking, don't trust them.
It's almost impossible to get ranked solely on the basis of backlinks. There are a number of ranking factors behind the process.
A trustworthy company will only offer an honest opinion when you outsource SEO link building. They will share with you a reliable timeline and the expected results that you can get.
Define Clear Goals
You cannot expect concrete results but you can define goals clearly. So, when you outsource backlink building, try to clearly state your objectives.
This will help you meet your goals when you outsource your link building campaign.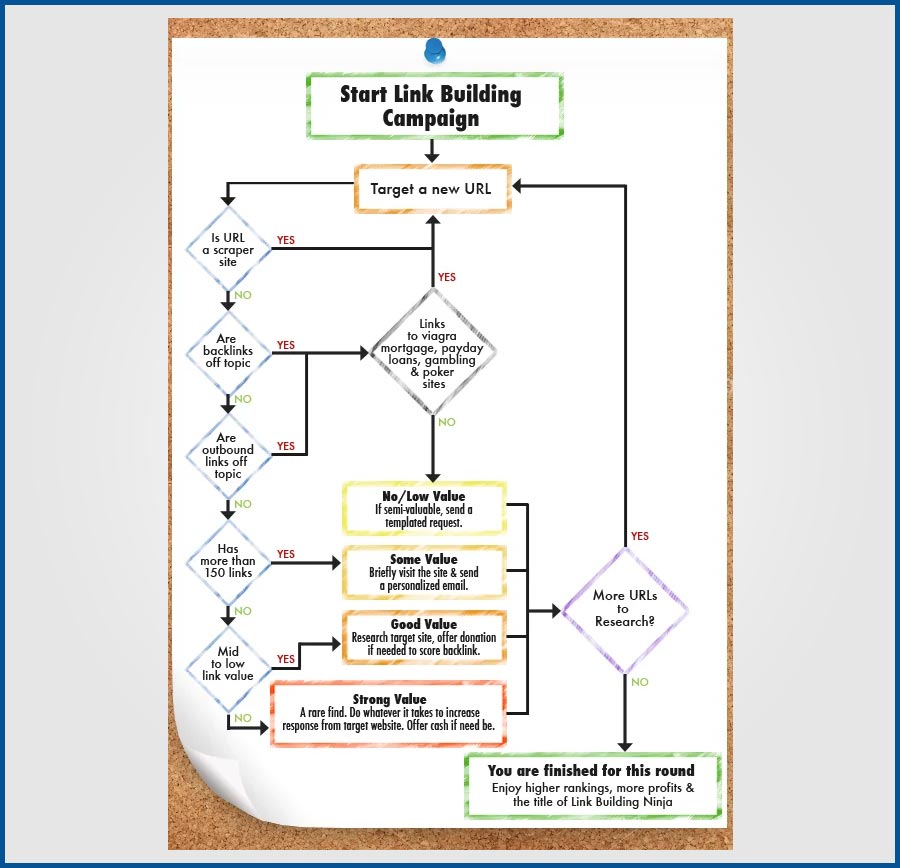 Resource: moz.com
Once you have outsources backlinking, let the agency know:
What do you expect them to accomplish?

What their timelines are for completing tasks.

How they should report on their progress.

How often they should communicate with you.

How often you'll need reports.
To have a good relationship with the agency, you must define your goals clearly. This will help you run your link building strategy smoothly. So, make sure you get reliable deadlines and clear answers to your questions before signing the contract.
Outsource Link Building Tips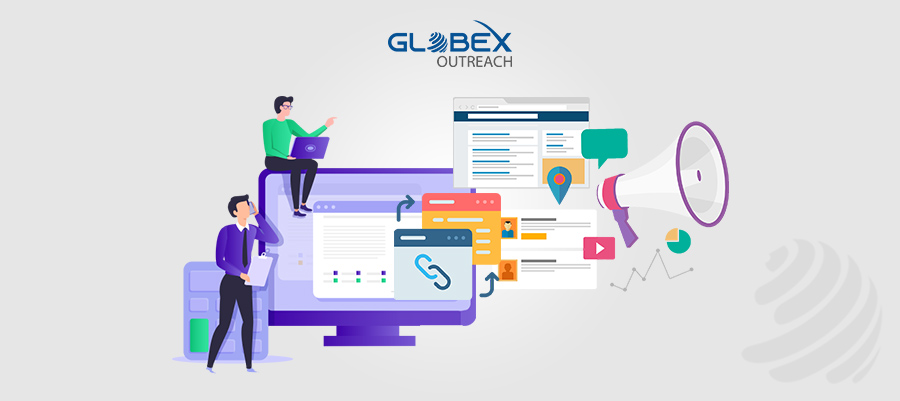 We hope that now you understand how to outsource SEO link building. Still, it isn't easy to get good results by outsourcing backlinks building activities. You will need some pro tips to ensure you get promising results.
Below are some useful outsourcing link building tips that can help you out.
Evaluate Previous Work
Evaluating the previous work of a link building agency will surely clear your mind. This will let you understand their work process and you'll know how credible they are.
So, when you decide to outsource link building services, ask for samples. This way you can assess the overall quality of their link building process. In case they haven't worked in the same niche, you'll still know how good they are at what they do.
When evaluating the link building agency, focus on two things: 
Quality of backlinks (niche relevance, DA, etc.)

Contextual link building and traffic
If the agency is not emphasizing these points. You shouldn't hire it.
Understand Their Workflow
You must know how your chosen backlink building agency works. This will help you start on good terms and you will be fully aware of the work process. 
You can ask the following question about their workflow and link building process. 
How do you start a link building campaign?

How do you inspect websites and outreach them?

Do you use personalized pitches or a template?

How do you track the link building progress?

How often do you share progress reports?
These are some of the basic questions that you can ask an agency. In case you have special requirements for running a time-bound campaign, you can discuss them too.
Look for Hidden Fees
This is a factor that businesses often forget to notice while outsourcing backlink building.
 You should start by comparing the pricing and plans of the shortlisted agencies. If you have set a monthly budget to outsource SEO link building, see what each agency is offering against it.
However, you should know that the pricing will change depending on:
Quality of links (DA, traffic, relevance)

Number of links

Country-specific links

Local citations
That's because these are the key factors that influence the overall backlink value.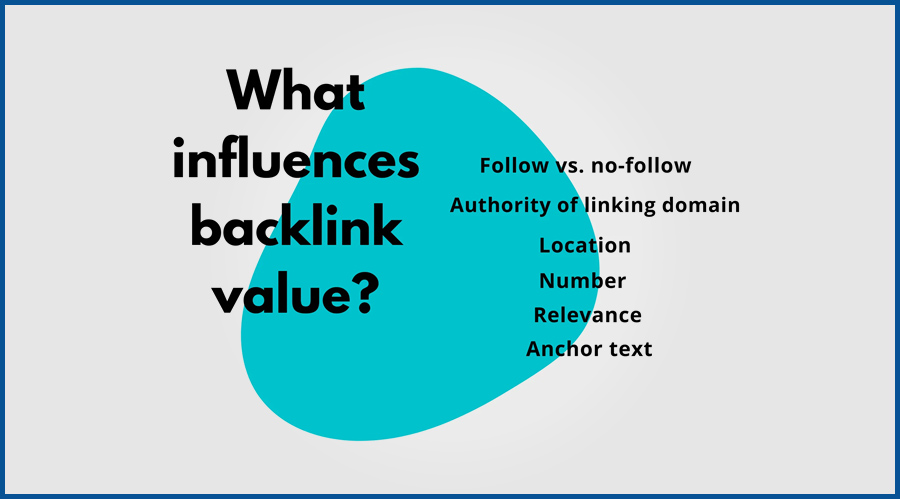 Resource: www.rivalmind.com
Of course, an outsourced link building resource will cost more for high domain authority (DA) sites.
But some baclinking agencies often have hidden fees as well. Such agencies charge you for activities like billing consultation or project setup. So, ask the agency upfront if they have such hidden fees for activities related to link building.
Avoid Long-Term Contracts
There is always a chance of being misled when you hire a freelancer or agency.
It's a common practice among service agencies that they show their far superior work as samples. They can also lure you to understand that they are the best with a strong sales pitch.
Even if they are good at what they do, you may not remain a priority for them. They may start focusing on their bigger clients once you are bound in a contract.
These are some issues that you cannot evaluate beforehand unless you have worked with the link building company. That's why we recommend you avoid making long-term commitments.
The ideal way to put your best foot forward is to outsource link building for a short duration. This will enable you to test them out and they will be delivering their best work. Then if you feel satisfied, hire them for a longer time period.
In any case, don't make a long-term contract with an agency. Instead, go for a short duration (3 to 6 months) contract and keep renewing it.
Help Out At the Beginning
When you outsource backlinks to an agency, try to help them out at the beginning. That's because they will need your guidance to kickstart the campaign properly.
They will be working on content ideas and understanding your targeted audience as well as business needs. All of these require serious effort from your side as well. They might have queries that only you or your employees can provide answers for.
So, you must be in contact with the link building agency at the start.
The best way to make the process smooth is to attach a dedicated resource person to the agency. This way you can ensure that the outsource link building for your brand goes efficiently. 
Takeaway Words
Outsource SEO link building is a common practice that most agencies and brands follow. This allows businesses to hire expert link builders for a desired time. They get to acquire premium links and strengthen their backlink profile in less time.
If you are looking for a reliable link-building company, Globex Outreach is the right option. We have more than fifteen years of experience for outsource link building services.