Mastering the art of SEO for car dealers can be as exhilarating as a high-speed chase in a classic car from a beloved action movie. Just like Dominic Toretto and his crew fine-tune their engines for maximum performance in the Fast and Furious franchise, car dealers can fine-tune their websites for peak visibility and customer engagement through SEO.
The battle for visibility in search engine results is akin to the fierce competition on the race track or the quest for the ultimate car. Car dealer search engine marketing is not a walk in the park, and we want to make it easy for you.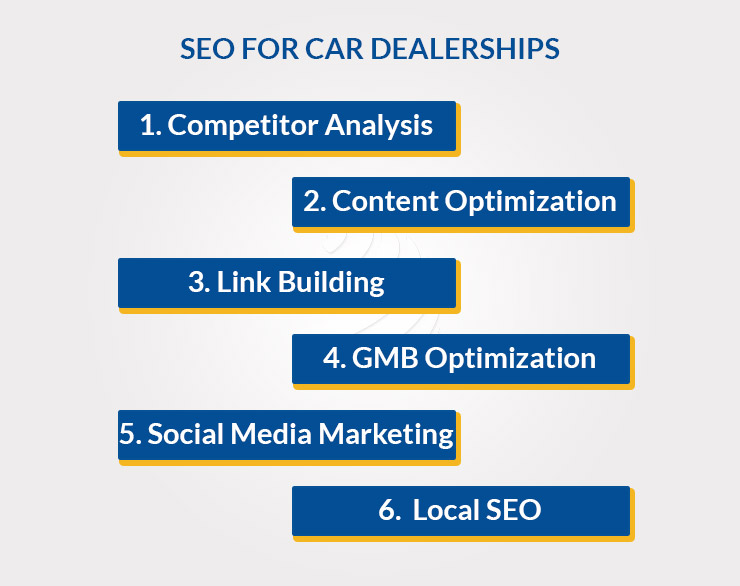 In this article, we have dived into the world of SEO for car dealers, exploring the strategies and techniques that can turn your dealership's online presence into a well-oiled machine, cruising ahead of the competition. From understanding the nuances of local SEO to uncovering the right keywords that make your website purr, we'll take you on a journey through the digital highway where your dealership's success awaits. 
So, buckle up, put the pedal to the metal, and let's explore how car dealer SEO can drive your business's success to new heights.
Why Do Car Dealers Need SEO?
The benefits of car dealers SEO for car dealers and people who work in the automotive industry are unparalleled. 
How so?
Let's find out: 
Between 2017 and 2022, the market for new car dealers grew by an average of 1.4% per year. Simply put, this means that your vehicle dealership, new or old, will have to contend with fierce competition in the future. You must reach out to more potential automobile purchasers than your rivals if you want to expand your firm. And one of the best ways to do this is through SEO for car dealers.
You want your website to appear as high as possible in the search results when customers look up terms associated with your dealership. This is due to the fact that the majority of searchers only click on the first few results.
Since 81% of customers undertake internet research before making a purchase, you can lose out on many potential car sales if your website is not ranking effectively.
Additionally, SEO can assist you in connecting with local residents who are looking for auto dealers. This is so that you can target particular words and phrases (search queries) that are geographically relevant.
By working on SEO for car dealers for your dealership, you can guarantee that all potential clients searching for a dealership like yours will find you.
9 Amazing SEO for Car Dealership Strategies
When it comes to sec for auto dealers, we all can guess the basic SEO strategies that you can employ to have your auto dealer website ranked. 
For example, you can optimize your website for local search by incorporating location-specific keywords and creating a Google My Business profile. Moreover, you can try to Consistently create high-quality, relevant content that addresses common automotive questions and concerns, showcasing your expertise in the industry.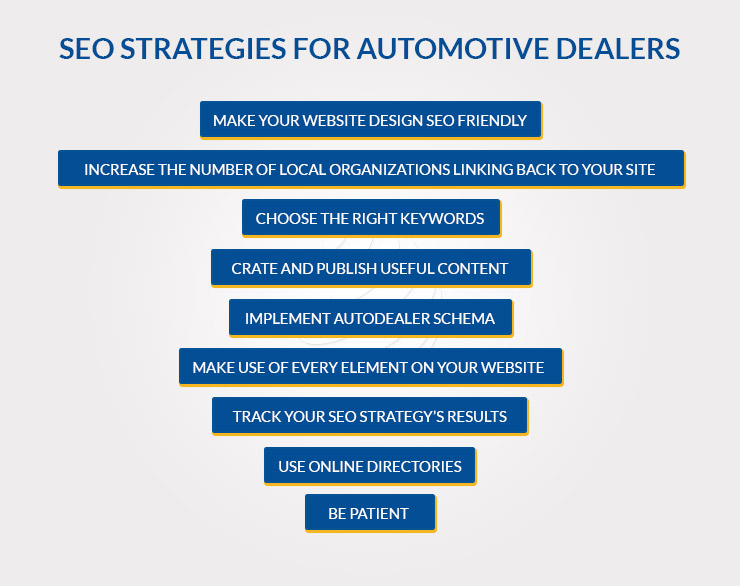 Furthermore, you can utilize image optimization to showcase your vehicle inventory effectively. Additionally, one can also prioritize mobile-friendliness and fast-loading pages to enhance the user experience. Lastly, one of the most common SEO tactics is to engage in link-building efforts with reputable automotive websites to establish credibility and authority in your niche. 
However, everyone knows these auto dealer SEO strategies, so how can you stand out from the crowd? 
The answer is very obvious! 
You need to follow better and not-known-by-everyone car dealership SEO strategies. 
Here are some more advanced and newer SEO tips for car dealers:
Make Your Car Dealer Website Design SEO-Friendly
If you want your car dealer search engine marketing to work and your website to rank on search engines, it must be SEO and mobile-friendly.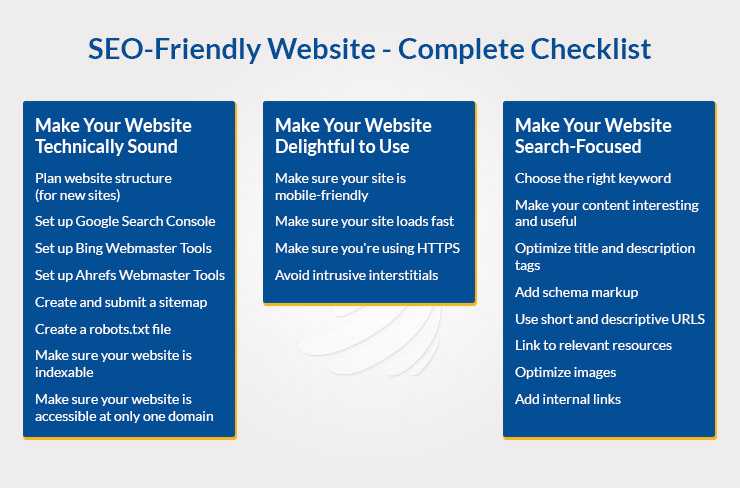 A well-designed website serves as the basis for efficient SEO for car dealers. Although website design and SEO are two distinct concepts, they are nonetheless tightly intertwined. If your dealership has a poor website, it is just impossible for it to rank in search results.
So, in order to improve your car dealer SEO, your website needs to check the following boxes.
The main purpose of working on SEO for car dealers is to have your website ranked for any queries related to your inventory, products, and services. 
But how does it happen? 
Let's talk about it first!
There are bots, also known as spiders, that are sent out by Google and other search engines to explore the internet's web pages, "read" the content there, and then index the pages. The search engine's algorithm ranks the indexed sites according to what it thinks is most pertinent to a query or question when a search is made, taking into account a great variety of variables such as geography, search intent, and more.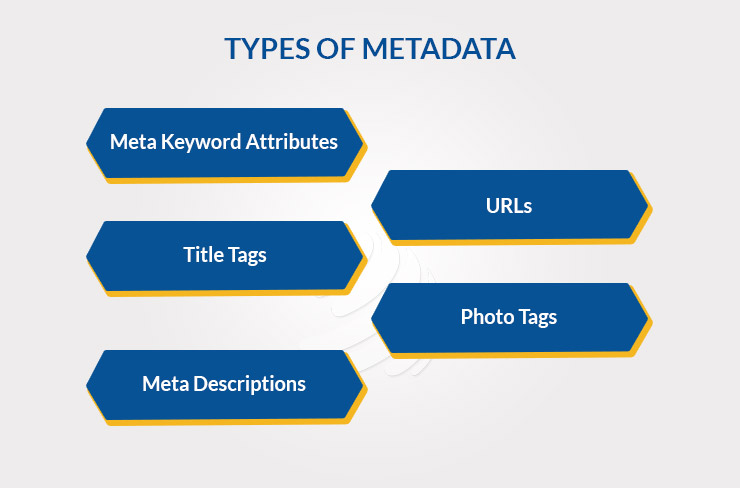 To tell these bots what a website is about, you can use HTML tags like title tags, meta descriptions, and picture alt text. This makes the indexing of the page easier and boosts your chances of appearing in relevant searches.
Your chances of ranking in organic SEO results and getting better results from your SEO for car dealers strategy have long been influenced by speed. Plus, Google has modified its algorithm to highlight mobile speed as a ranking factor.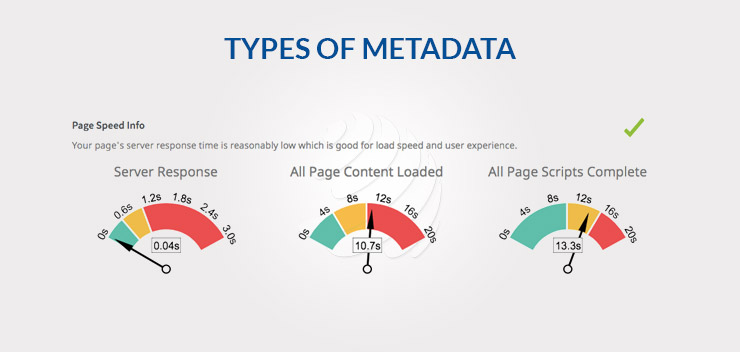 As a result, investing in a fast-loading website and ensuring that your pages load at a reasonable clip of speed is a wise choice, even though content still seems to be the more important aspect.
The mobile version of a company's website is now indexed by Google instead of the desktop version. In addition, the majority of car buyers' digital interactions take place on a mobile device, so it seems to be the reason that search engines would want to provide a favorable experience for those car purchasers who are mostly doing their research on smartphones.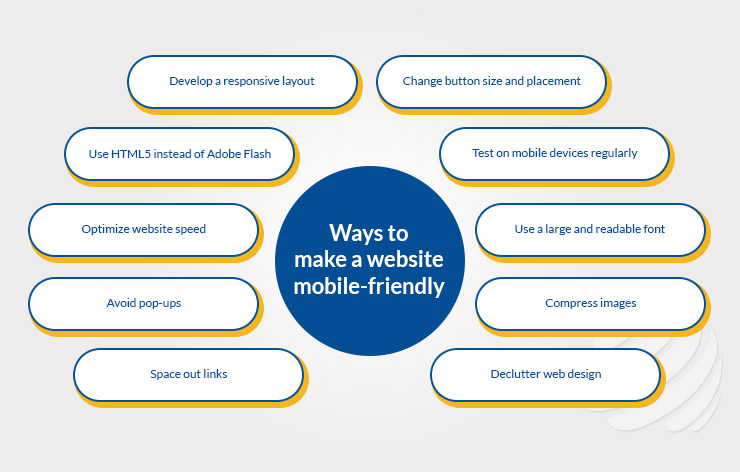 As a part of your car dealers SEO strategy, you need to make sure that your website is readable and available on all devices. You don't want a potential automobile customer to have to enlarge their screen to see the text on your website. The important thing to remember is that your website should be made to function just as well on mobile devices as it does on desktop or laptop computers.
Work on the Number of Local Organizations Linking Back to Your Website
If you want to increase the domain rating as well as the SERPs ranking of your website, inbound links from reputable websites are crucial. Getting links from regional websites and businesses might help your website score highly for location-based search terms like "Car Dealers in Las Vegas Nevada."
When doing SEO for automotive, you need to consider all of the sponsorships and neighborhood events you take part in over the course of a year in order to gain these local links. These are excellent places to start for local links. Make sure you are listed as a sponsor on the charity's website, for instance, if you donate to a local old age charity.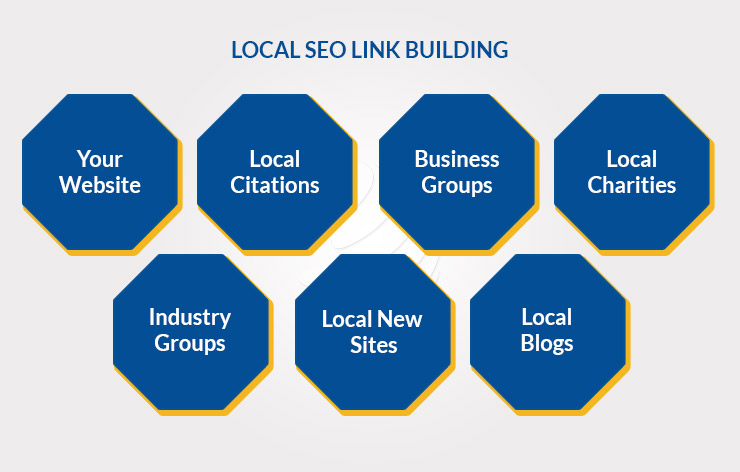 Numerous dealerships already support neighborhood sports teams, non-profit organizations, and vehicle meet-ups. Simply asking to be listed as a sponsor or participant on the group's website can get you mentions and links from these local organizations. 
Asking never hurts!
Choose the Right Keywords
SEO automotive industry for automobile dealerships depends on selecting the appropriate keywords to target. You should take into account factors like keyword volume and difficulty while conducting keyword research, but there are other indicators. It is equally crucial to check the searcher intent underlying the keywords and ensure that it corresponds with the requirements of your customers at any point in the buying process. 
Competitor analysis is another technique you can use to find more relevant keywords. Look at the keywords that your rivals are ranking for, but you are not. Using the ahrefs site explorer or SEMrush, you can quickly compile a list of those terms.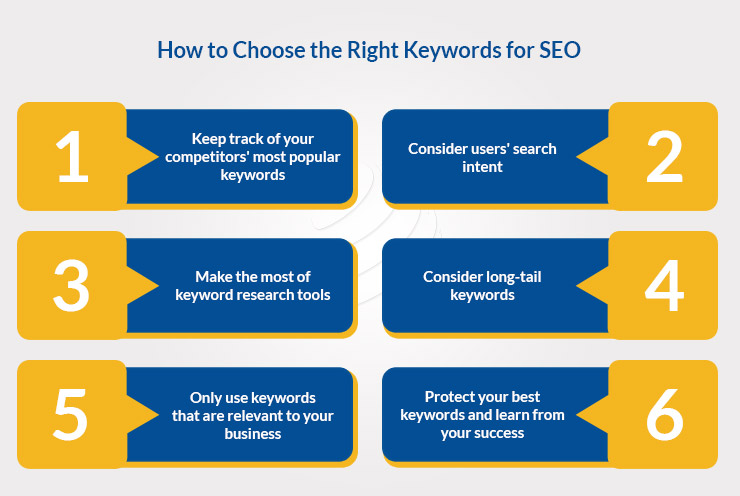 The whole list of keywords you wish to rank for will show up when you click on the number. Now, all you have to do is produce content that will rank higher than your rivals.  
Here's what you need to know about keywords when working on SEO for car dealers:
The neighborhood market is the first audience. Local markets have distinct vernaculars that people might employ to ask a search engine the same fundamental question, just like you might relax with a can of "soda" in America and a can of 'drink' in the UK.
Local circumstances have a bigger impact on what car purchasers look for. Consumers in the Miami region undoubtedly experience a different set of fundamental ownership conditions than those in Colorado (longer driving distances in winter), and they probably use various search terms to ask about automobile ownership-related topics.
You should include local market keywords in your SEO for auto service plan because you are likely targeting local auto customers, and you want to ensure that they can discover you.
People who encounter a typical scenario make up the second audience for a car dealer. A customer may look for "Audi dealerships near me," indicating that he or she is probably in the market for a vehicle, whether she is in Miami or Las Vegas. 
The potential customer may also search for something like "my car is making a strange clashing sound," which would indicate that the existing vehicle potentially needs repairs. If you run an Audi dealership with a service department, both questions are about the services you offer. Keywords for local automotive SEO should cover situations like these.
Consider the research that potential car buyers are doing even before they start the car-buying process, and see if you can classify these often-asked questions or worries into categories that you may address with your content. This is a very important part of SEO for car dealers.
User Intent-Focused Keywords
The search engine itself (like Google, Bing, and Yahoo)is the third audience. The search engine merely wants to connect the user to the most helpful resource; it has no desire to reside anywhere or go car shopping. To do this, the search engine analyzes a variety of signals, including keywords, and uses algorithms to determine how useful a particular website may be.
Customer information is helpful in this situation since it can provide answers to crucial issues like user purpose and precise wording, allowing you to make sure your keywords are pertinent for searchers and assisting search engines in ranking your page for related queries.
Create and Publish Content That's Useful
Fresh and trendy information is adored by search engines. The creation of pertinent and distinctive content that your clients would value should be the main goal of your digital content marketing campaigns.
Does your dealership offer fresh, engaging content? The majority of website updates made by dealers only involve updating inventory or adding any monthly offers. It will be challenging for you to outrank your rivals if the content of your site is only these routine updates. So, you need to improve your SEO for car dealers with good content.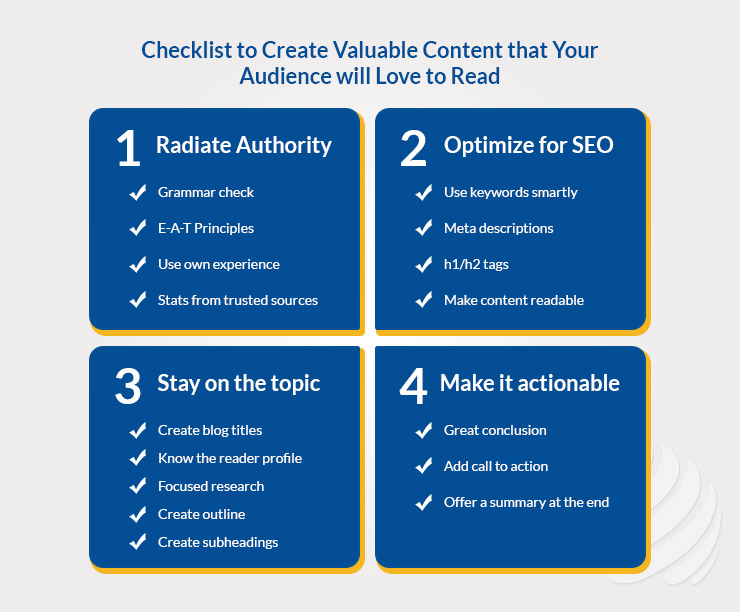 Instead of following the traditional strategies, add information on the autos you sell to a blog or news part of your website so you can benefit your potential buyers. A weekly blog post between 350 and 500 words written by a member of your IT department or social media team is a smart approach to producing regional content that your audience will want to read. 
Keep in mind that it's not all about you. Take good care of the neighborhood. Information that people truly desire to know about should be covered in the topics. This might comprise:
local activities

upcoming model releases that are associated with your brand

charitable possibilities

neighborhood news on local projects that might affect traffic or residents
Regularly writing and publishing content about cars is also a necessary aspect of SEO for car dealers. Think about offering advice on seasonal auto maintenance, the introduction of new models, ongoing offers, seasonal festivities, etc. Local optimization refers to the inclusion of city and state information, meta descriptions, title tags, and alt text in each post. Don't forget to add an embedded GMB, also known as Google My Business map, to your site's homepage or blog pages as well.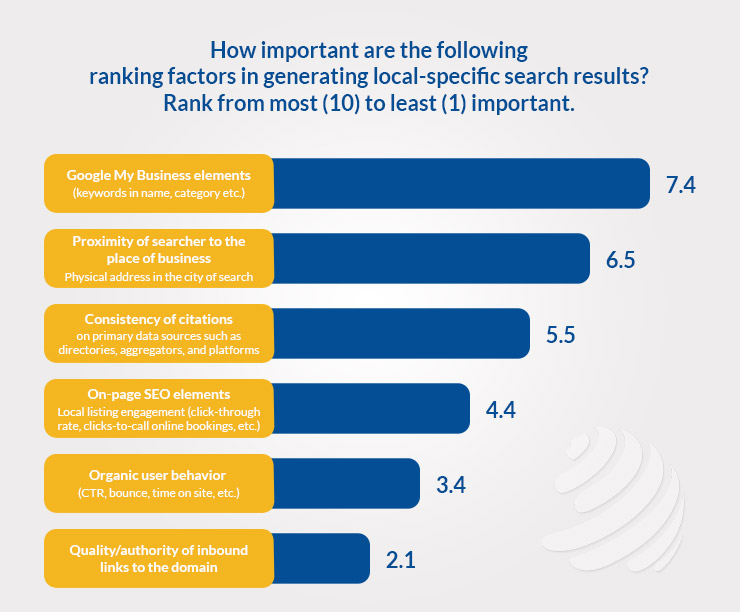 Of course, it's crucial to include distinctive, high-quality photos and/or videos with your car ads to pique the interest of potential buyers. Maintaining the site's freshness with daily or weekly updates and adding original content will help you stand out from the competition and raise your website's placement in search results.
Implement AutoDealer Schema
Although schema markup has been present for some time, very few websites still use it. You can gain an advantage over your rivals by including schema markup in your website.
What is a schema?
In order to give search engines and site crawlers a better understanding of the content posted on your website, schema markup is code that is added to your website. It provides search engines with meaning behind your website's content in addition to what it says. For instance, schema markup can be used to make it clear to search engines that a particular number on your website is a phone number.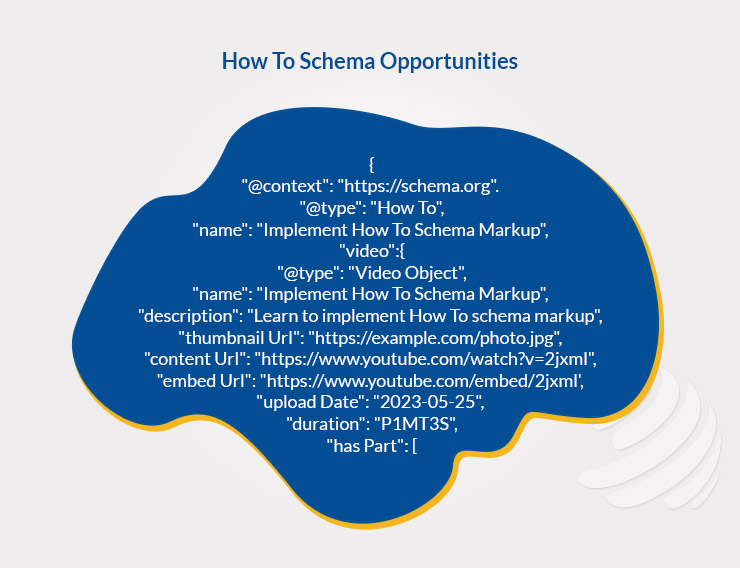 Or, it can assist in illustrating the distinction between new and old inventories. It may also be used to find user reviews and gauge how well customers rate your company on a scale of 1 to 5. Besides, Google's Knowledge Graph makes use of Schema.
Additionally, schema can support Google's knowledge graph, boost user click-through rates, and help (even if indirectly) with better search results. According to studies, websites that employ schema markup often rank for positions higher than those that don't. Due to visibility, this better ranking increases click through rates. Simply said, websites that use schema markup enable search engines to provide users with more accurate search results.
For websites of automotive dealers, great schema mark-up alternatives include "hours of operation," "address," "reviews," and "phone number," to mention a few. If your site doesn't already have an AutoDealer schema, you should add it right away.
Utilize Every Element on Your Website
Although they are a crucial component of your SEO for car dealers strategy, avoid overusing them. Instead of stuffing your website's text with keywords, sprinkle them in at various points. This can include language within photos, URLs, title tags, and meta descriptions linked to specific pages.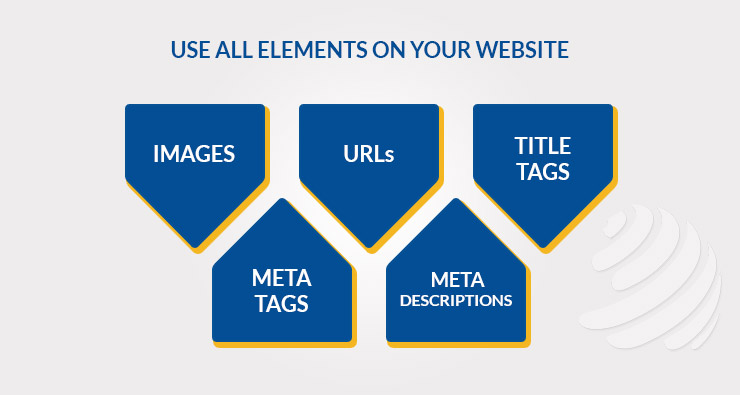 Not only can including these assist your rankings, but they can also help you become more visible. The more frequently your dealerships are linked to certain niche-specific keywords, the better in search results your website will appear. 
Make Sure You Track Your SEO for Car Dealers Results
Only when you can verify that these SEO tactics are genuinely effective do they become worthwhile to implement. You should keep track of factors like how many people read your page and how you rank in search engines.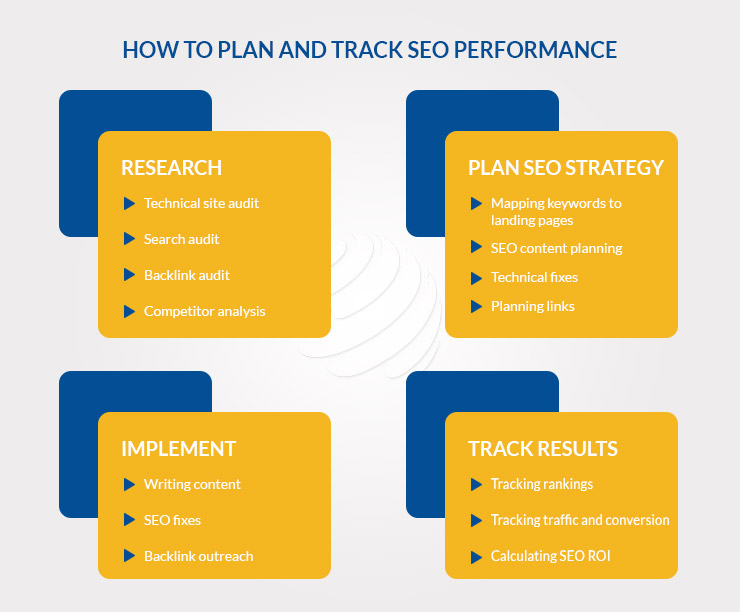 You should keep tabs on how frequently visitors become paying clients. Take note of these figures prior to launching your SEO effort. Once it has been put into practice, reevaluate these metrics to see if they have improved. This will let you know which areas need attention and which ones have the best results.
Online automotive directories are a terrific place to start if you're looking for ways to enhance your dealership's rankings and backlink profile. Your backlink profile can be built by submitting the website for your dealership to an online automotive directory or an internet directory with a category for automobiles. Furthermore, a lot of these online directories appear on the top page of Google search results, so you're missing out if your dealership isn't included in them.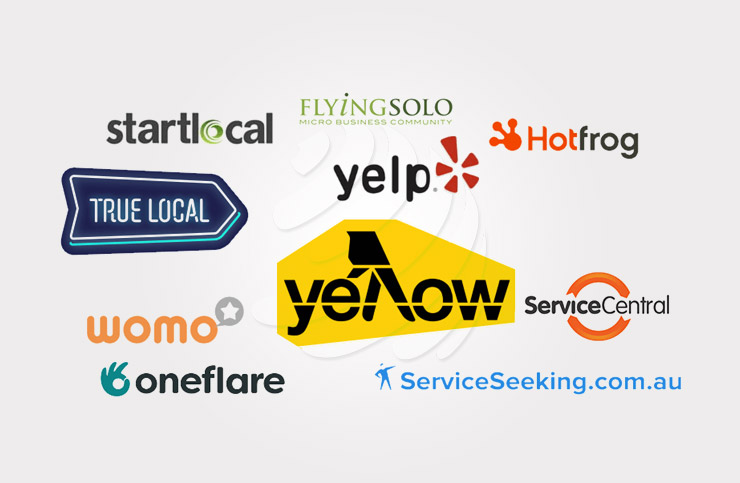 There are many internet automotive directories, both paid and unpaid. One can list their business for free on some of the bigger general web directories with dedicated automobile categories, including Yelp, YellowPages, Bing, and others. Verify that the name, address, and phone number (NAP) for your dealership match what is published on Google My Business.
Be Patient With Your Automotive SEO Strategy
Particularly if you've never done it before, SEO calls for a significant time commitment. The longest part of the process will be getting it started. After that, though, you'll need to stick with it. 
So, you need to give it time, and it will work for sure!
Conclusion
In the ever-evolving world of digital marketing, SEO for car dealers stands as a critical pillar for success. Optimizing your online presence can greatly enhance your visibility, drive more qualified leads, and ultimately boost your car sales. By understanding the importance of local SEO, keyword research, content marketing, and user experience, car dealers can stay ahead in the competitive automotive market.
Remember, SEO is not a one-time task but an ongoing effort. Search engine algorithms continue to change, consumer preferences evolve, and technology advances. Therefore, it's vital for car dealers to stay updated with the latest SEO trends and adapt their strategies accordingly.
In conclusion, mastering the art of SEO for car dealers can transform your car dealership's online presence and help you connect with potential buyers who are actively searching for vehicles in your area. By implementing the strategies and tactics discussed in this article, you're well on your way to driving more traffic, increasing conversions, and achieving long-term success in the automotive industry. So, start optimizing, stay informed, and watch your dealership thrive in the digital age.