Edu and Gov backlinks for SEO can remarkably boost your website's authority and rankings, but they aren't as easy to acquire. 
The first question you might ask is what is EDU backlinks.
EDU backlinks refer to getting links from a website with a Top-Level Domain (TLD) of ".edu". They are official websites of universities, colleges, schools, and other educational institutes. Those backlinks are useful for SEO because they hold high domain trust and authority that help step up PageRank for a linked site.
In this post, we'll guide you how to get backlinks from EDU sites or get premium education backlinks with white-hat SEO strategies and EDU backlink marketing to help get top education links for you. 
Let's jump in and find out how you can get the EDU backlinks to your website:
A Brief Case Study:
The Country Store restaurant in Petersham, Massachusetts, serves a scrumptious lunch and breakfast menu to their customers. Though it seems like any other local restaurant, the only thing that makes it so special is it has an EDU backlink from Harvard University.
You might wonder how a restaurant could win a backlink from one of the world's most renowned universities. The simple answer is that the Country Store, owned by Harvard, is near the Harvard Forest's vicinity, a 4000-acre classroom, and laboratory in Petersham. To guide its students on where to get food near the campus, it published links on its site to the nearby restaurants.  
While Harvard will not link back to most websites in their lifetimes, we can get one key takeaway from that example:
It's possible to win EDU profile backlinks from educational institutions without going for high-pressure, spammy, and cheap SEO tactics.
An Overview of Edu Sites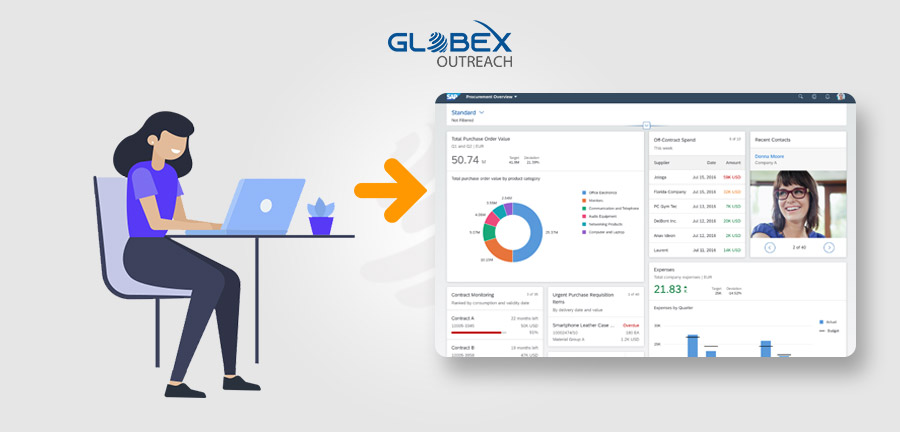 The first EDU domain was registered in 1985. If you're thinking about how to get EDU domain, you can't because only representatives of academic institutes can apply for it, and it requires state accreditation.
Because he has to go through a verification procedure that he is bound to fail. 
Educate the organization that approves the registration and handles the EDU domain zone. A college, university, or school has to provide documents proving accreditation.
The authorities also require the contact details of the technical support representatives of an academic institution.
List of domain zones for academic institutions:
.college

.university

.degree

.education
EDU turned out to be the most popular domain zone for academic institutions and the most useful one for search engine optimizers who need a do-follow link from an EDU domain or a reference from a Resource Page. Because not all academic institutions denied using EDU for more thematic zones.
What Makes EDU Backlinks Very Powerful?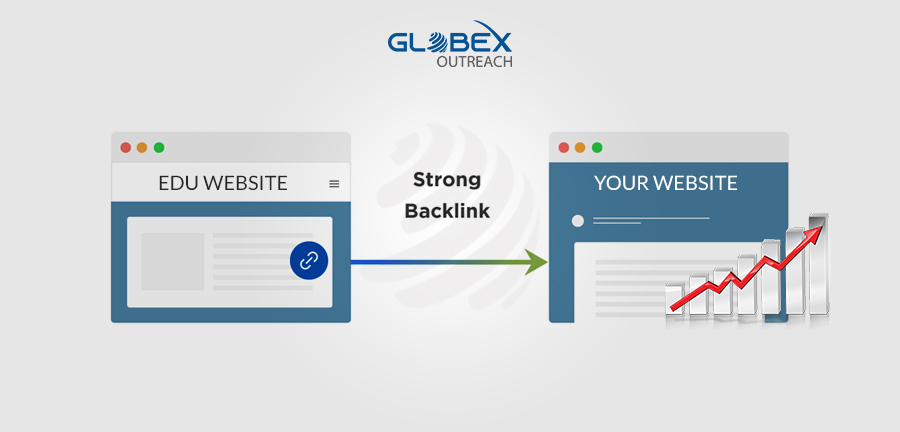 Some SEO experts believe Google values EDU backlinks, while some others, including Googler John Mu, are against that belief.
However, this doesn't mean that you should stop learning how to get backlinks from EDU sites. Google values EDU domains and backlinks as any other ones with higher domain authority and relevance on the web. EDU sites have higher authority because of their years of existence and having large numbers of backlinks from other quality and trusted sites.
Edu Sites Usually Hold Great Reputation & Higher Authority
Most educational institutes have higher domain authority because their websites have been around for a long time, and they have large backlink profiles from lots of other trusted websites. 
After all, they regularly bring out quality content on their websites.
Quality Content You Find on EDU Sites
Academic Achievements

Research Papers

News About Their Projects

Sporting Achievements
Their valuable content is among the reasons other reputable sources like to give them backlinks.
EDU Backlinks Can't be Created from Link Schemes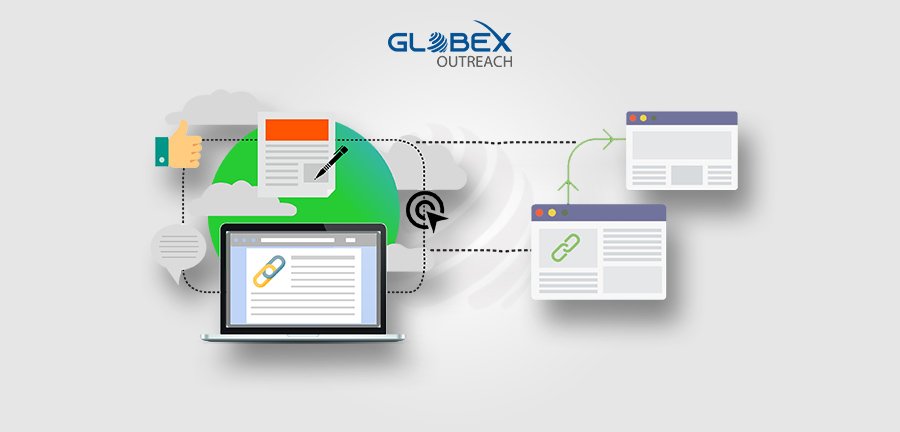 Creating link schemes is almost impossible in getting EDU backlinks because you have to build relationships with their webmasters by:
Curating engaging content that is worth a link from an EDU site.

Offering some value 
Not Everyone Can Earn an EDU Backlink
You need to look around for high authority EDU sites for backlinks, reach out to their webmasters, and negotiate links that aren't easy at all. 
Your chances to gain an EDU backlink are already meager because these domains are way lesser than the .com ones.
EDU link building for your website requires you to:
Be patient

Do a lot of practice

Get special skills
Getting an EDU Backlink Proves Your Content is Trustworthy
Google highly values quality EDU backlinks because:
They are authoritative, experts, and trustworthy.

They comply with all the EAT metrics that Google recommends.
As a result, your site also gets higher authority and better rankings when an EDU website gives you a link because Google takes a link as a vote and signal of trust.
How to Find EDU Backlinks?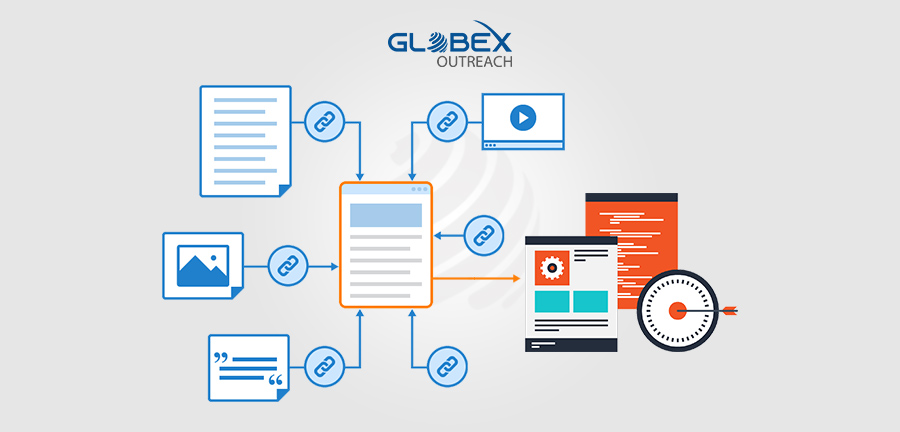 Looking around for suitable EDU domains comes first before putting the strategies into effect to build high-performing backlinks. The list of suitable sites varies based on your specific strategy, but you need to use some advanced search modifiers to get EDU backlinks sites list.
For instance, using the modifier "site: .edu" will show the results of EDU domains.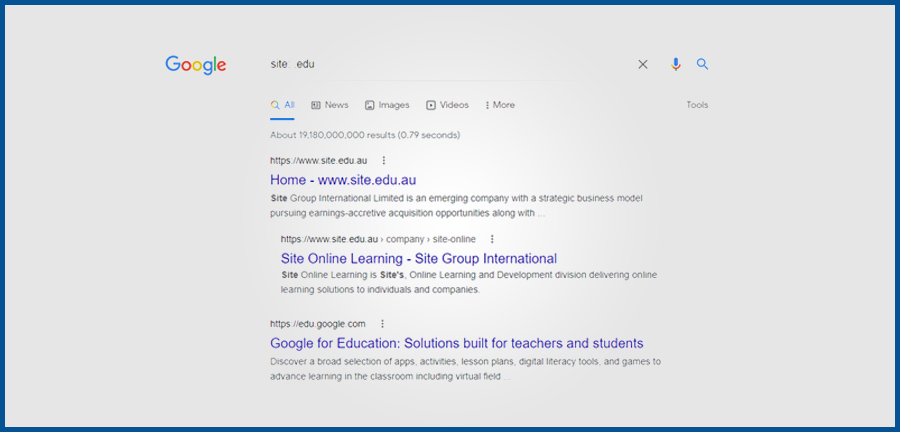 Bear in mind that just like any other link building strategy, look for relevant EDU backlinks that attract your target audience to your website. Search places where your links add value and seem natural to build effective links.
1. Get Local EDU Backlinks
Go for local link building by reaching out to universities, colleges, and schools to refer your business name with a backlink on their local resource pages that direct staff, students, and faculty to local businesses. That's how you can get dofollow EDU backlinks to your website.
2. Offer Discounts to Students
You can offer discounts to students in return for getting an EDU backlink on their academic institutional websites because most students are on a tight budget. 
No matter what your product or service, there is a way to make students your customers. 
3. Offer a Job or Internship
Offer an internship, part-time job, or a freelance opportunity to students, and provide information about it to various educational institutions. As a result, you get EDU backlinks on the job portals of the various institutions' websites. Write a detailed job description to build your credibility with the institutions, email it to their human resources departments, and wait for the results.
Repeat this strategy every time you have a job to offer to gain the high authority EDU backlinks from the educational institutions nationwide.
4. Hire a Graduate to Get EDU Backlinks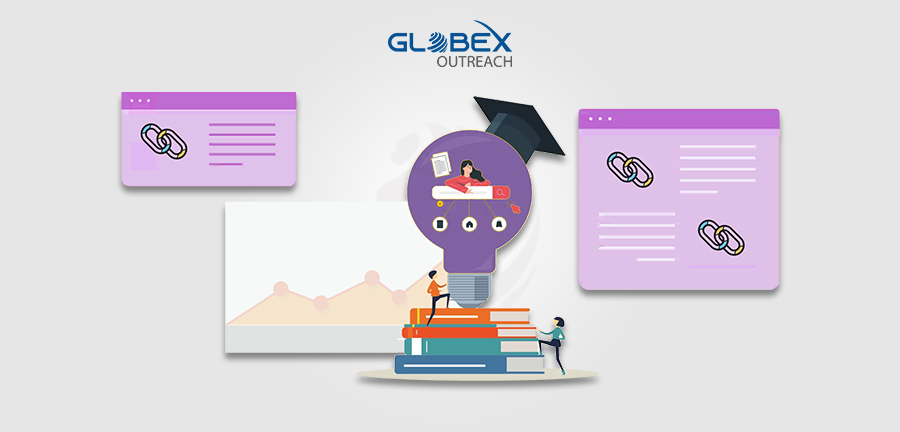 Hire a college graduate as an intern, part-time or full-time employee by sharing the details with a college about why you will have chosen a graduate from it along with a link to your website. 
The college will publish your story on its website as a testimonial. Because every institution looks forward to getting the best students, this is how to get backlinks from EDU sites simply sharing your hiring criteria. 
They have to ensure the students that they are sought-after by lots of employers, and the students can guarantee a secure future right after graduating from their college.
So, publishing your testimonials on their websites will help them get more students willing to pay and study in their institutions. 
5. Interview Faculty or Staff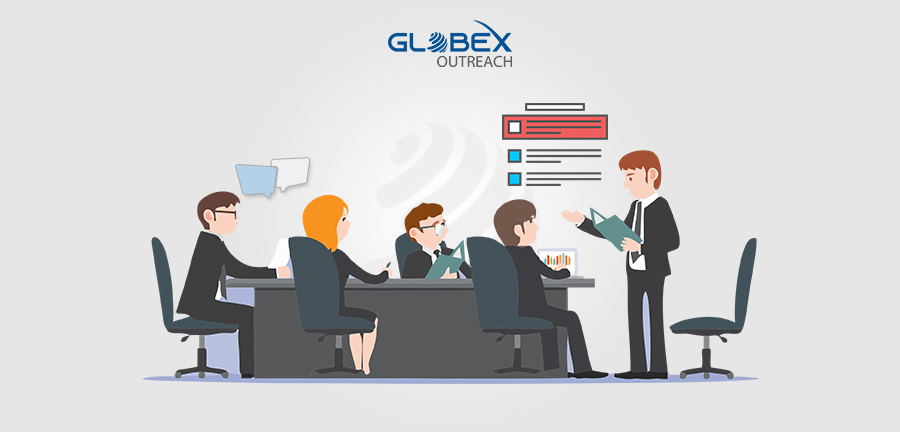 Interview the department head of each educational institution to likely get a backlink from their official websites. You may experience any of the three scenarios by following this EDU link building strategy:
The institutions' marketing departments may feature your articles in their blogs or press releases on their official websites.

Their department heads may ask their webmasters to add links to your interview on their websites to promote recent happening about the staff members or faculties.

The institutional advancement departments and/or the alumni may publish your interview in their alumni magazines or link to the interview from their websites because these departments are always in search of ways to showcase the expertise of their staff members and faculties.
This method can bring a massive number of both dofollow and nofollow links that will build a healthy backlink profile of your website.
 6. Make a Donation to a School
Donate to any school that has an EDU domain if you can afford it. That will help you get a high authority backlink to your website.
The school will love to talk about it in a press release and build several internal links on its website to the page with backlinks to your website.
7. Offer a Scholarship for Backlinks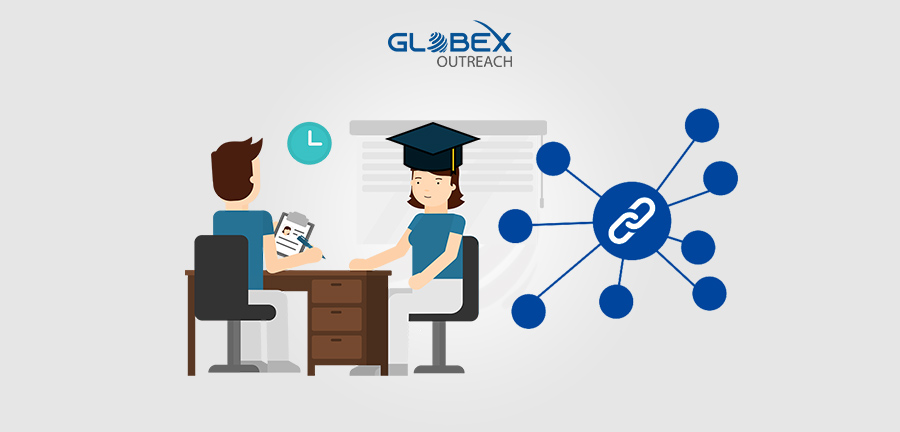 Create a real scholarship fund and get in touch with a lot of schools to make them aware of the scholarship you offer in return for getting EDU backlinks from them to your website. 
All academic institutions look for ways to help their students pay their tuition fees. You can use that to your advantage in exchange for high authority EDU backlinks. 
Make sure you comply with all the eligibility requirements for building a scholarship fund.
8. Offer a Virtual or Local Event
Host a local event or an online webinar, workshop, mentorship, open house, or any other type of event to attract local students or even from around the world. 
Schools post events on their websites to scale up the learning and well-being of their students. So, that strategy can easily get you lots of EDU backlinks from a wide range of institutions. 
9. Get in Touch with a College Newspaper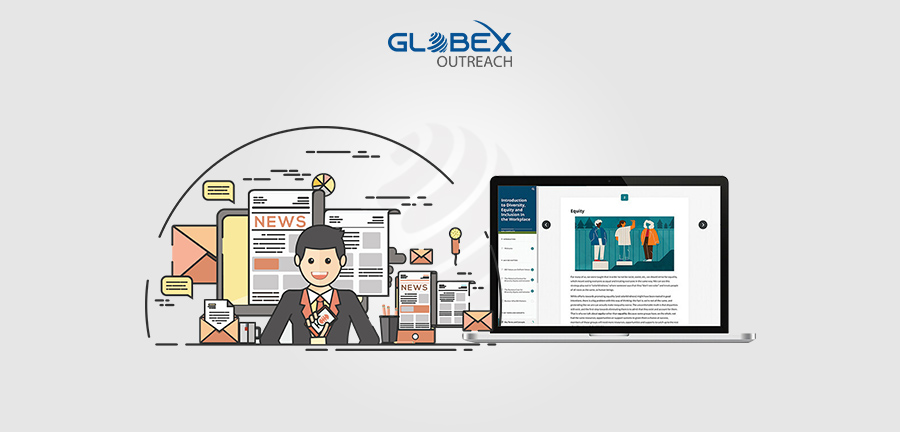 Pitch students who work as journalists for their college newspaper to publish a quote, statistics, or a fact related to your business in their articles to get EDU backlinks to your website.
Plus, you can also write about a university or a college and ask their student journalists to comment about them on their institutions' official websites with backlinks to your website. 
The student journalists are always in need of content, and they usually have tight deadlines to publish it on the official websites.
It's not very difficult to find universities that publish a newspaper of their own; there is even a list of them on Wikipedia.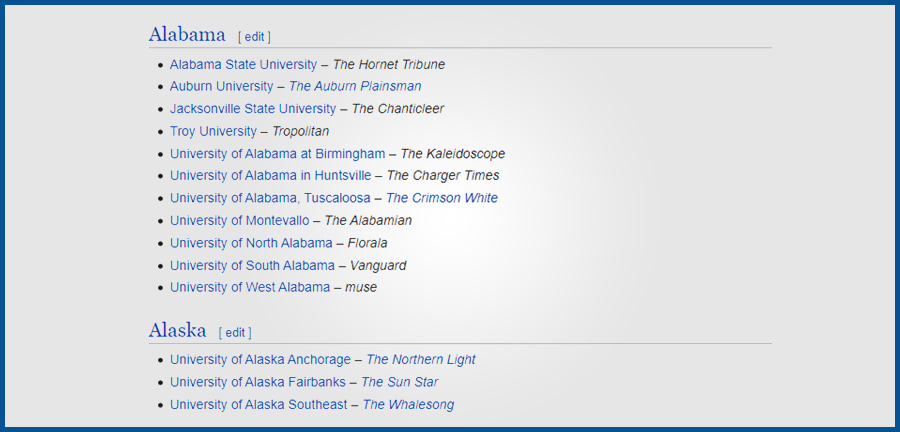 10. Write About the Academic Institution
Write an opinion piece on the latest happenings in schools, leave reviews about niche-relevant academic departments, a comment on a school sports game, and so on, and let the schools know about them to get backlinks. 
This strategy is used every single year by big brands, such as U.S.News and Princeton Review, where they rank academic institutions depending on certain criteria, like safest campus, lowest tuition, most graduates, and others.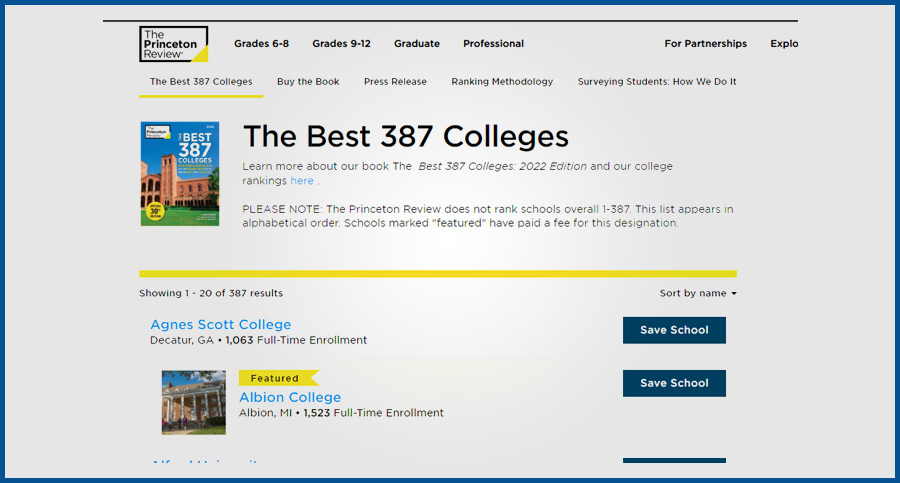 Schools deem them as highly useful, so they give dofollow links to those reports by referring them to their official websites. 
11. Curate a Linkable Resource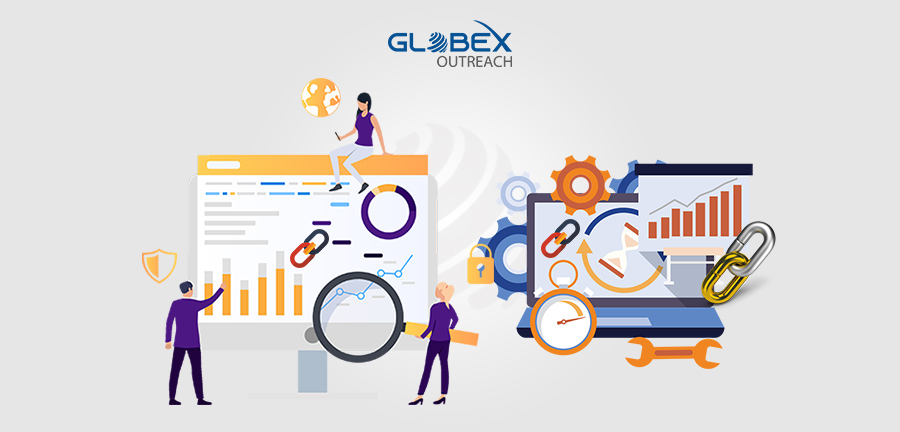 Just reading this blog won't be enough to learn how to get backlinks from EDU sites. You have to do some practical experimenting to get good at it. 
Start with choosing a specific department on an institution's website you look forward to getting a backlink from, and then curate content like a white paper, data analysis report, or a case study that relates to the department. 
Let's say you have an automotive website, and you develop a job outlook report for the automotive industry. Afterward, you would reach out to automotive academic institutions to gain backlinks from their EDU websites. The backlinks from niche-relevant websites pass higher PageRank authority to your website.
Though this tactic takes a bit more effort than the other EDU link building methods, it delivers substantial rewards because you can apply that method to educational institutions across the globe.
12. Be friends with a Librarian for Easy EDU Backlinks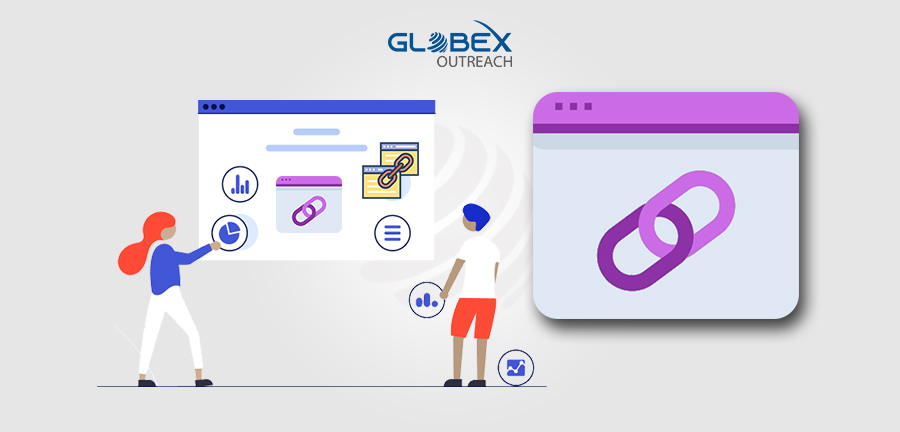 Create content like audio, video, interactive application, or slideshow, not necessarily an article, that can add value to a library's section of an EDU website. Next, contact a librarian to publish it on the institution's library section with a dofollow backlink. 
Librarians are supposed to provide students with content that helps them research and complete their school projects. If your content can contribute to them, the librarians will be more than happy to publish your resource. 
The best part is the librarians own separate sections on EDU websites with subdomains. So, it will be much easier to convince them compared to someone from an IT Department.
13. Earn Backlinks with Broken Link Building
Look for EDU websites that have broken links because of moving, deleting, or consolidating content to other URLs. One of the best how to get backlinks from EDU sites practices is using broken links. 
Offer highly valuable content to replace the broken pages with your content along with backlinks to your website. This way, you can get backlinks that will benefit your website with high PageRank.
Use broken link finder tools, such as Semrush or Ahrefs, to efficiently find out broken EDU link building opportunities. Next, email their webmasters to inform them about their broken links and offer them better link replacements from your website.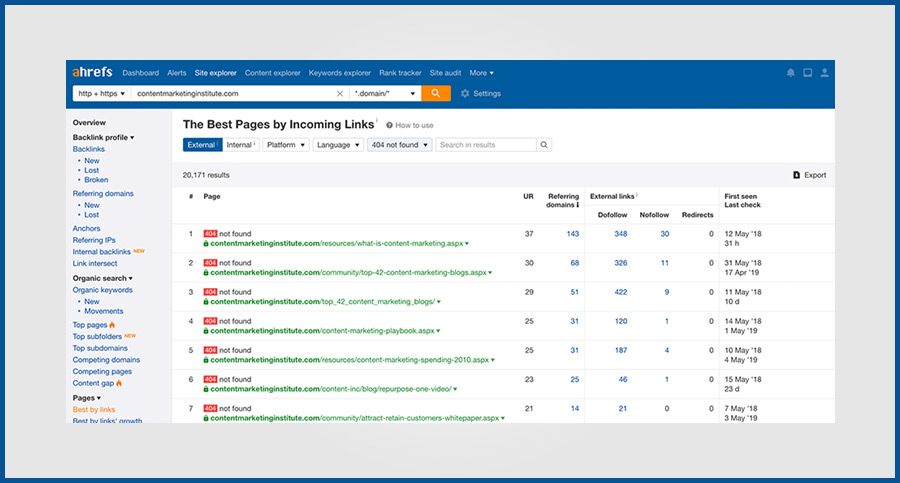 Source: Ahrefs
14. Publish Comments on University Blogs
Though posting comments on blogs to get EDU backlinks ends up getting nofollow links that don't pass much, if any, PageRank authority, it's still worth your efforts because you can at least drive relevant traffic to your website with them.
To find universities and colleges with blogs, you can comment on, use the following advanced search operator: Inurl: Edu "blog"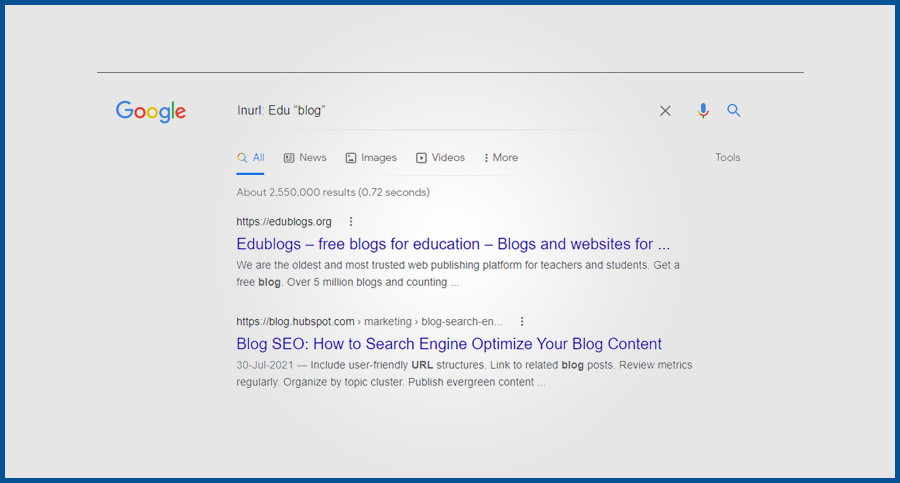 15. Support an Academic Group
After learning how to get backlinks from EDU sites, be sure to at least try this method. Offer something valuable, such as offering a free event, cash donation, mentorship, or any other sort of support for a student organization having a subdomain on its main EDU website to get a backlink to your website and public recognition. 
To succeed in this method, contact the student life department of an academic institution, and ask for a list of student organizations with their associated website URLs. 
Next, look for a group that has a web presence on a university or college domain with a niche related to your business. 
Finally, choose a way to support that group to build powerful EDU backlinks and a brand mention on its section of the website.
Get EDU Backlink through Student Groups
Get a List of Student Organizations

Filter Groups Related Groups

Support and Request a Brand Mention
Takeaway:
No doubt that it will turbocharge your SEO efforts once you learn how to get backlinks from EDU sites. But bear in mind that their value doesn't help you simply because of an EDU domain. Make sure that the sites you want to get backlinks from are trusted and authoritative. 
It's not easy to simply buy EDU backlinks. It will be tougher, especially if you don't put the above tactics into action. 
Which tactic do you like the most? Please comment below now.