Have you ever felt that the content marketing solutions you use are not earning you the ROI you expected them to, no matter how many content marketing tools you use? Or have you felt that you are wasting your time writing and publishing content and not getting any results? Or is your content not hitting your KPI goals the way you think it should?
Here's the thing; traditional content marketing for beginners can't always provide you with optimal results, especially when you use those tactics alone. You need to do something extra when competing in an increasingly competitive landscape. 
Google's SERPs are getting more and more crowded day by day. While it is excellent to use content marketing, adding a few simple content marketing hacks in the mix can be the remedy to your issues. 
We have compiled 26 best content marketing hacks to help you breathe new life into your content's performance.
What Is Content Marketing?
Content marketing is a tactical advertising strategy that entails creating and distributing various types of content, most typically online. Content marketing's primary goals are to attract, engage, convert, and keep customers by presenting them with relevant information. Moreover, content marketing also boosts customer retention and customer loyalty.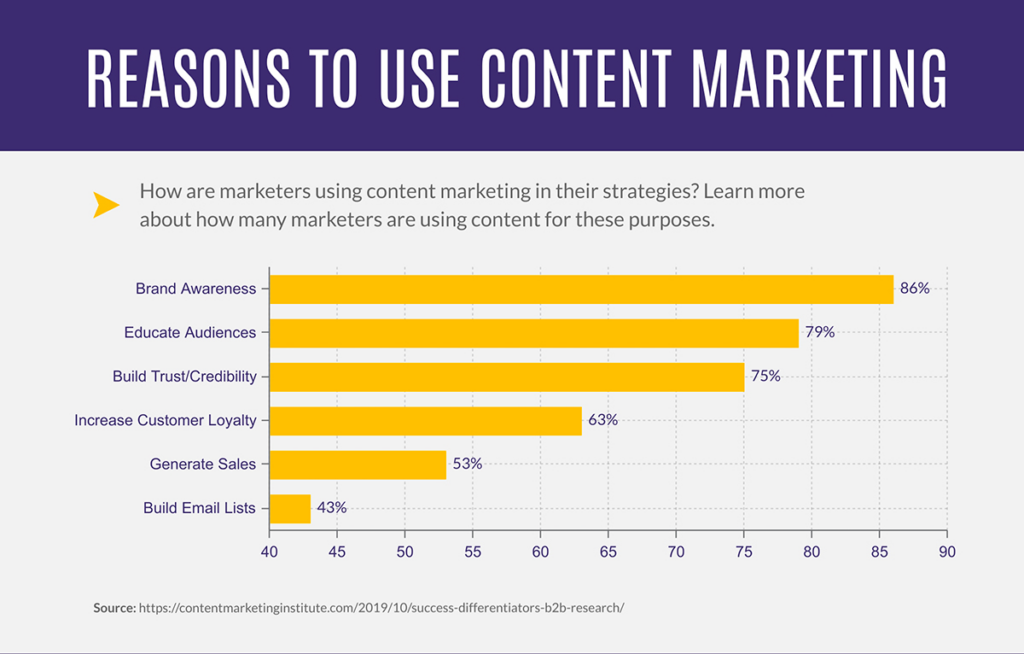 If you work on content marketing consistently, you can effectively create and nurture connections with your existing and prospective clients. Your target audience will perceive your brand as a partner invested in their success and a valued source of information and direction. As a result, they will be more likely to pick you when the time comes to buy a product or avail of a service.
Why Content Marketing Is Important for B2B?
Content marketing puts your business in front of your target audience. It demonstrates to them how your company is what they have been looking for all this time. In other words, it is vital for B2B because it acts as a natural way of acquiring leads in a non-spammy way.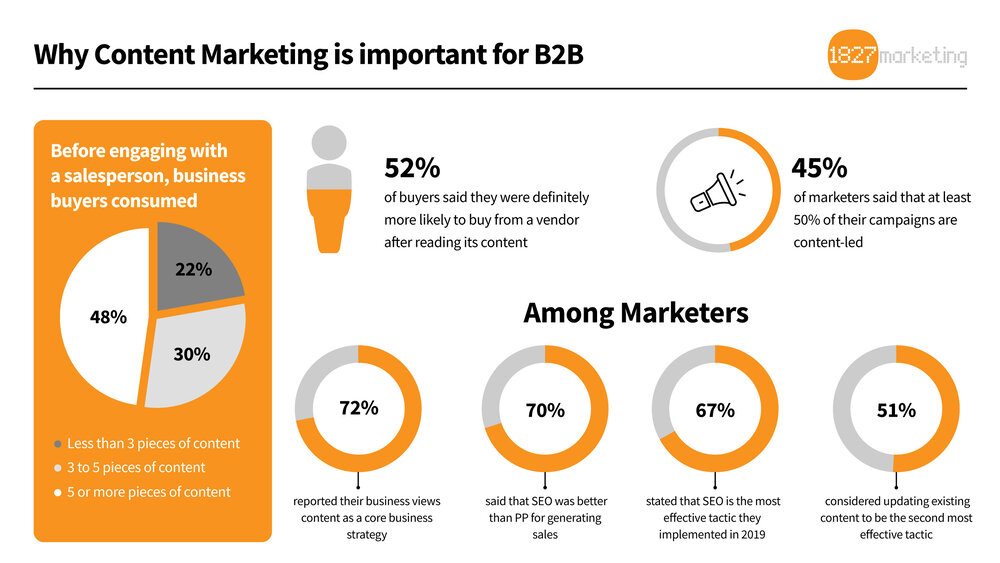 Here's why you need to invest in content marketing if you own a business:
It Is a Cost-Effective Way to Boost Rankings and Visibility 
Content production isn't the be-all and end-all for enhancing your business's search engine optimization. However, it may play an essential role in boosting your organic search engine rankings. When executed correctly, content marketing hacks can act as a low-cost strategy to boost your brand's online presence. 
Content marketing is essential for enhancing your SEO. Any on-site material you publish is a way to increase SEO via link-building, keyword targeting, and constant output.
It Helps B2B Buyers Make Purchase Decisions
As the owner of a business, you know better than anyone else what you're talking about. Content marketing is one of the best ways to share your knowledge with your target customers.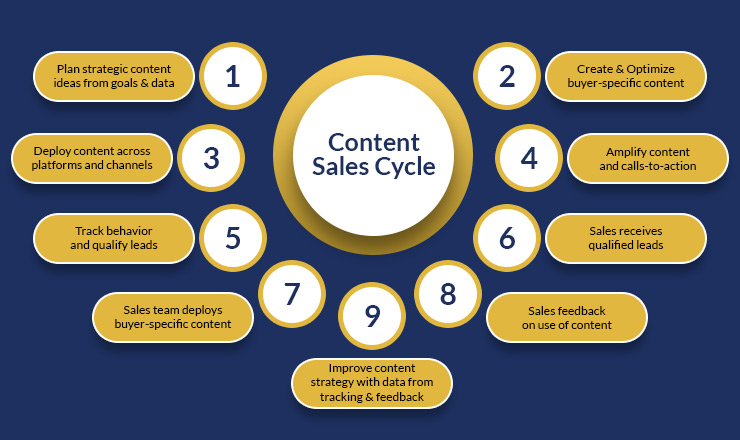 You can also create content that educates B2B buyers as part of your marketing strategy. This type of material falls into the content marketing matrix, where instructional content is employed to provide educational content to your target audience.
The potential buyers can then use your informational content to finalize their buying decisions.
It Also Yields Long-Term Results for Businesses
The lifespan of your on-site content is a quality that you must highlight when explaining your content's importance to other B2B companies.
You can increase your on-site content's longevity by including evergreen content in your strategy. The best part about evergreen content is that it can be reused for cross-promotional activities. Cross-promotional activities include email marketing and organic social media marketing, time and time again. 
This cross-promotional cycle will ensure that your content marketing has a long-lasting impact during the entire customer lifecycle. At last, when your evergreen content ranks in SERPs, it will make sure that you have a constant influx of customers to your site.
It Generates High-Quality Leads
One of the most important reasons why you should invest in content marketing ASAP is the power to capture high-quality leads.
The kind of content you come up with can be tailored according to the outcomes you desire and the phase of the customer journey you wish to target. You can also use a lead generation magnet as a part of your SEO strategy and content marketing plan. It will encourage your audience to move further down the consumer funnel all the way to conversion.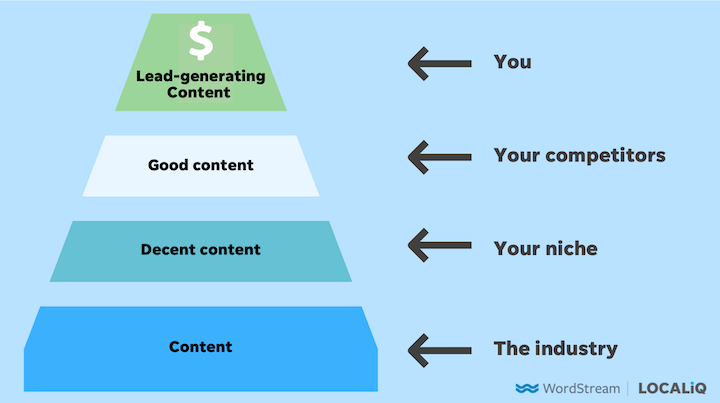 Some other forms of content that help you generate high-quality leads for your business include downloadable resources, Email marketing, and eBooks.
It Enables Business Owners to Optimize Their Content Continually
When it comes to content marketing, you can always tell what is working and what is not working. Plus, you can evaluate each piece of content you create to see if it's meeting your marketing objectives. 
With content marketing hacks, you can A/B test different elements. These include graphics, titles, images, and calls-to-action (CTAs) to see what gives you the best results. Moreover, you can make use of dynamic content insertion to tailor your content according to your users' behavior.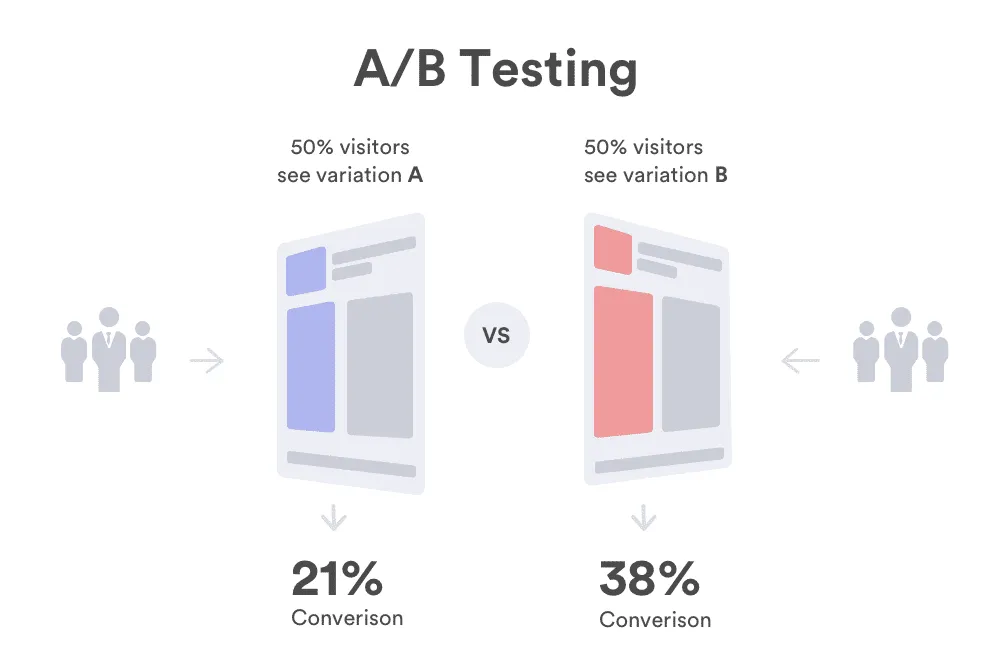 In other words, content marketing for B2B enables business owners to improve the quality of their content. Consequently, their results also improve every step of the way.
B2B Content Marketing Trends 2023 to Watch Out For
In order to keep up with the advanced content marketing process 2023, you need to know what is trending and what is out of trend. Let's take a look at all the B2B content marketing trends 2023 that you need to keep an eye out for: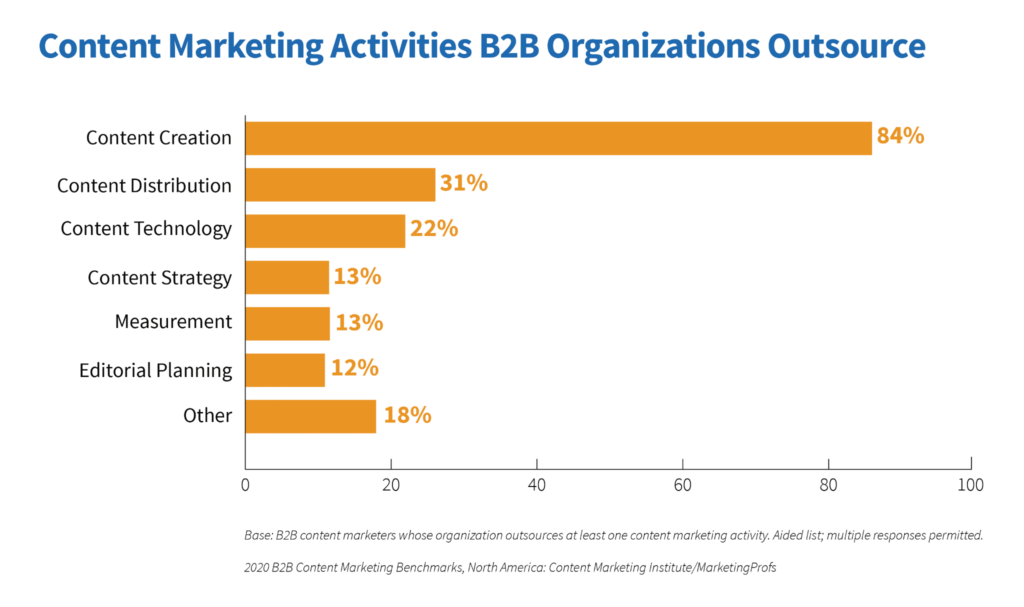 Chatbots Are Going to Become More Popular
Chatbots are everywhere. They are going to change content marketing hacks. They have become an important part of content marketing strategies. Businesses increasingly rely on Chatbots to automate customer service to quickly answer their customers' questions. 
Moreover, they can improve the user experience on a business's website by streamlining the process of getting help.
Expect to see chatbots being used by businesses as an easy way to engage with their customers in a timely manner. As a result, businesses will be able to develop meaningful and long-lasting relationships with their audiences. Ultimately, trust will develop over time.
Plus, businesses can also automate tasks with the help of chatbots. This allows them to allocate resources to other, more strategic, and creative projects. Meanwhile, they can work on providing excellent customer service.
User-Generated Content Is Going to Skyrocket
As content marketing trends expand in 2023, you will see more user-generated content (UGC). User-generated content is often more trustworthy. Besides, it resonates better with readers as it is created by actual users instead of a brand.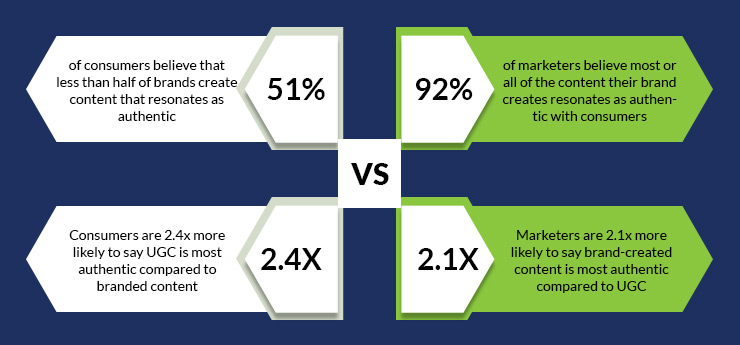 The world is going to see a lot of user-generated content. This includes content ranging from blogging and videos to reviews and testimonials. It is a great way to increase reach while evolving the audience.
Virtual Reality Will Become the Norm in 2023
Virtual reality sessions allow teams to easily collaborate and work together from remote locations. Hence, the popularity of virtual reality. The expense of virtual reality technology and software may be too expensive for some firms. However, the cost-saving potential more than compensates for the initial investment.
By utilizing virtual reality, businesses are going to save their money and time spent on workspace and travel costs in 2023. B2B content creators can also reap its benefits by creating immersive experiences. As a result, they can engage their readers more effectively than with traditional marketing methods.
Collaborative Content Will See a Rise in Popularity
Companies can utilize content marketing to boost their brand awareness, visibility, and customer engagement and retention. However, keeping up with the current trends in this industry is not always easy. Collaborative content marketing is one notion that is expected to grow in popularity in 2023.
Collaborative content marketing entails collaborating with other businesses. The goal is to find similar goals and audiences to create content that benefits both parties. This collaboration can be anything ranging from creating a video series together to co-writing a blog post. By working together, B2B companies can enjoy the perks of using each other's resources and audiences.
Influencer Marketing Will Also Continue to Expand
We all have witnessed the power of influencer marketing increase over the past years. It is safe to say that it has given no indications of slowing down in 2023. Celebrities, bloggers, influencers, and public figures are now an important part of content marketing campaigns.
Businesses have been using influencer marketing to increase sales and drive brand awareness. This practice is gonna skyrocket in 2023. So, be on the lookout for it!
26 Content Marketing Hacks for 2023
78% of content marketers try to manage their content strategically. However, only a few over half of them actually work with a documented content strategy. 
This might have worked in the past. But it is a huge mistake if you are doing it in 2023. You need to design an effective content distribution strategy to satiate the content-hungry society. 
In order to make a successful content distribution strategy, you need to analyze your competitors and determine the goal of content marketing.
All of this is easier said than done.
But, it can be made easier if you have a checklist to follow. Here is a list of content marketing hacks that can take you to your global goal:
Tweak Your Content Marketing Solutions According to Social Media Platforms
Social media works like magic. It is one of the most effective methods to increase your brand's visibility. You can use it to make sure that your content reaches your audience. 
However, it isn't as simple as posting on social media platforms. You can't post whenever you feel like it; you need a strategy.
Some times are better than others. Besides, some platforms favor a different post frequency. We have rounded it all up for you: 
Instagram
The best times to post on Instagram include 9:00 AM, 7:00 PM, 12:00 PM, and 10:00 AM.

The worst hours to post are 2:00 AM, 1:00 AM, 4:00 AM, 3:00 AM, and 12:00 AM.

The best days to post are Wednesday, Friday, Tuesday, and Thursday (from best to worst).

It is best to publish one to two posts every day.
Facebook
The best times to post on Facebook include 7:00 PM, 9:00 AM, 3:00 PM, and 8:00 AM.

The worst times to publish content are 2:00 AM, 3:00 AM, 12:00 AM, 4:00 AM, and 5:00 AM.

The best days to post are Friday, Wednesday, Monday, and Tuesday (from best to worst).

It is best to publish one post every day.
Twitter
The best times to post on Twitter include 9:00 AM, 9:00 PM, 10:00 AM, and 7:00 PM.

The worst hours to post are 2:00 AM, 3:00 AM, 5:00 AM, 4:00 AM, and 6:00 AM.

The best days to post are Wednesday, Friday, Thursday, and Tuesday (from best to worst).

It is best to post fifteen tweets every day.
LinkedIn
The best times to post on LinkedIn include 3:00 PM, 10:00 AM, 2:00 PM, and 11:00 AM.

The worst hours to post are 4:00 AM, 10:00 PM, 11:00 PM, 2:00 AM, and 12:00 AM.

The best days to post are Tuesday, Thursday, Wednesday, and Friday (from best to worst).

It is best to publish one post every day.
Pinterest 
The best times to post on Pinterest include 6:00 PM, 8:00 PM, 12:00 PM, and 4:00 PM.

The worst hours to post are 4:00 AM, 5:00 AM, 1:00 AM, 2:00 AM, and 6:00 AM.

The best days to post are Friday, Tuesday, Thursday, and Wednesday (from best to worst).

It is best to post 11 pins every day.
When you know when and how often to publish on social media sites, you can maximize your company's exposure and engagement rate. The best part is that there is no trial and error.
If Adidas can have "Impossible is Nothing" and KFC can have "Well, it's finger-lickin' good," then what can your brand do for your audience?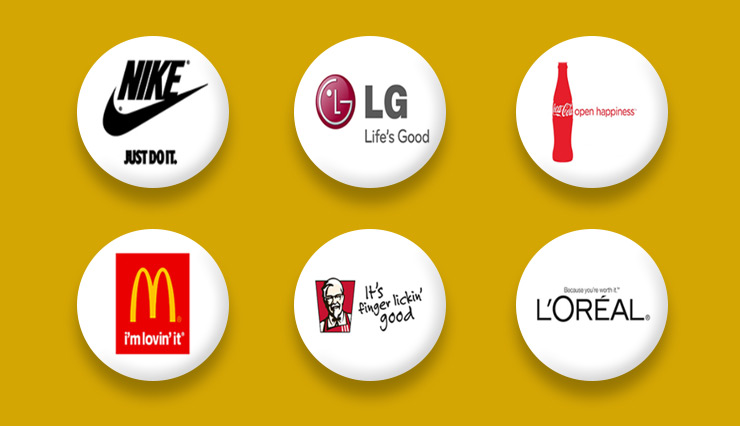 You don't always need to play with words to create a catchy tagline. Sometimes, the most simple taglines do the trick. You just need to hit the point home. 
Identify the problems your customers face. How can you solve them? Ask yourself. What is it that sets you apart from your counterparts? 
This will enable you to come up with the most memorable tagline for your brand and marketing collateral.
Do you already have a tagline? Try A/B testing to see if you need to tweak it or not.
Find More About Your Target Audience
Do you know who you are talking to?
What is your business's ideal user persona? What kind of job does this persona have? What sort of hobbies do they have? What is their education level? How much do they earn? 
Consider your ideal consumer. Prepare your marketing collateral according to them.
Make sure you know your target audience and give them what they want! 
Keep an Eye on Your Competitors
Do you want to know what kind of marketing strategy would be the best for your brand? Or are you unsure of what kind of content will work in your niche? There is no easier content marketing hack to crack this mystery than tracking the competition.
The best way to improve your marketing strategy is to follow what is working for others. You can use different content marketing tools. 
They can find out what strategies your competitors are using. Do not try to reinvent the wheel. Just apply the tricks they are using. Tweak them to cater to your target audience.
However, do not blatantly copy others. Identify what can work for you. Create a similar strategy. Customize your messaging, branding, and marketing.
Hang Out With Your Audience
You need to hang out in the same spaces where your clients spend their time.
It's easy to get sucked into content marketing strategies and trends for 2023. But what if your audience does not even like those trends? What if you are targeting young teens who like to dance on TikTok? Do you think spending your time on LinkedIn, which is more millennial-friendly and professional, would work?
Use this content marketing hack to focus on where your customers hang out. Concentrate on making your presence even stronger there!
Are you answering your customers' questions?
If you haven't been doing it, you need to start now! Talk to your audience. 
Ask them what they are looking for. How can you improve your services? What more can you bring to the table for them? If all else fails, you can just ask them how their day has been.
People love dealing with brands that genuinely care!
 Create Visually Engaging Content
A picture can paint a thousand words.
If your content is not visually engaging, it's time for a revamp. Design a new look for your website. Revamp your social media and branding. 
And you do not even need to go all out. You can refresh your marketing collateral by creating visually interactive images. Do whatever works for your audience.
Always start small! Work your way upwards. You can add a catchy CTA. Or add an interesting pop-up to get your readers to subscribe to your email updates.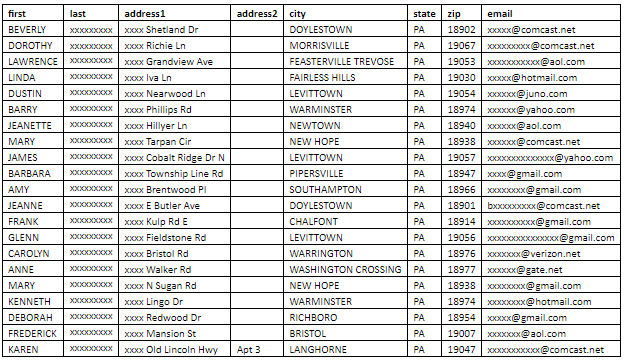 The best way to do this is by offering them something for free in exchange for their email address. However, keep your customers' information confidential because there's no going back once you lose their trust.
Repurpose Old Content Using Your Existing Posts
When you are running a business, you rarely have time to continuously create new content.
So, how to keep the audience engaged? Repurpose old content. You can extract content from your blog posts and create posts for your social media accounts. Convert your video files into audio to create interesting podcasts. 
If you ask us, working with what you already have is one of the cleverest content marketing hacks!
Create a Content Calendar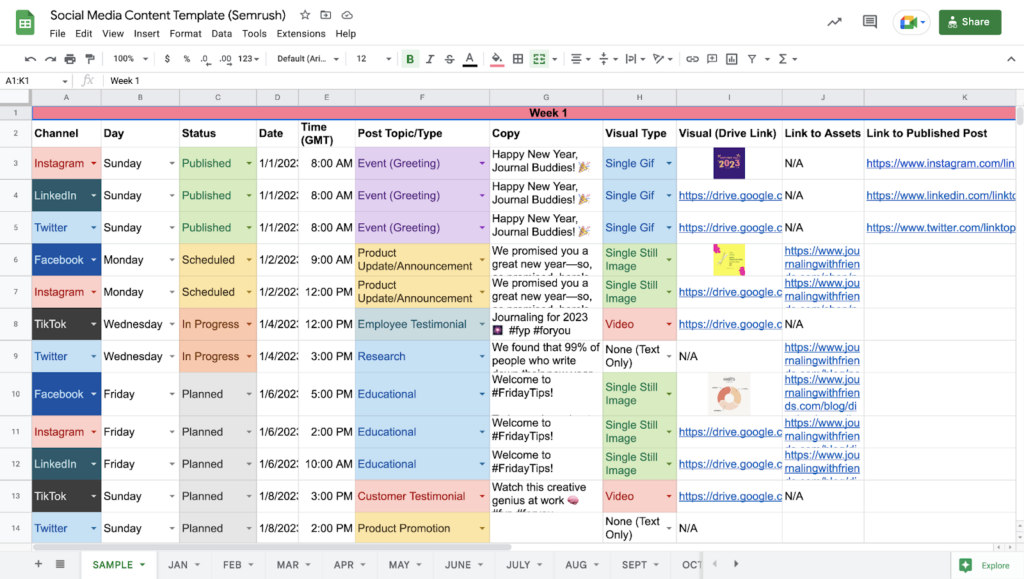 Do you follow a content calendar? A schedule is useful for pre-planning posts, so you don't have to think about them at the last minute. Make a basic content calendar with Google Sheets or Excel. Use something simple that works!
Engage With Diverse Communities
Why limit yourself to one community when you can engage with multiple? 
As a marketer, you build communities as you grow. There are so many communities out there that might be interested in your products and services. They may benefit from what your brand has to offer, and you do not even know. 
So, branch out!
Talk to people from different communities. Different perspectives will get you thinking. Once you start thinking, content ideas will flow automatically!
Leave Your Comments on Relevant Posts
If you're familiar with the many types of content marketing in 2023, you have probably heard of engaging with people to get organic traffic. These strategies recommend liking posts in the hashtags you follow and commenting on some of them as well.
However, you should spend more time engaging with posts that are important to you. 
Is someone providing you with something for which you are grateful? Show your gratitude. 
Is someone else in need of assistance? And do you have some time to provide your advice? Leave a nice comment.
Remember That Regularity Is Vital
If you use all available content marketing hacks and content marketing tools, you will be able to cover all the platforms where your target audience might be. You will also be able to increase the effectiveness of your work. 
However, the key is to do it regularly.
Users quickly become accustomed to a consistent flow of useful content, and if the distribution is interrupted for even a week, it will be difficult to recover the past coverage. As a result, it is vital to create a schedule for content generation and then stick to it.
Utilize Account-Based Marketing (ABM)
Account-Based Marketing (ABM) concentrates on targeting only specific accounts instead of focusing on broader demographics. It identifies and targets specific brands and audiences that are more likely to convert into paying customers than others. Furthermore, you can reach your target audience and close deals more effectively by tailoring your content marketing hacks to specific people.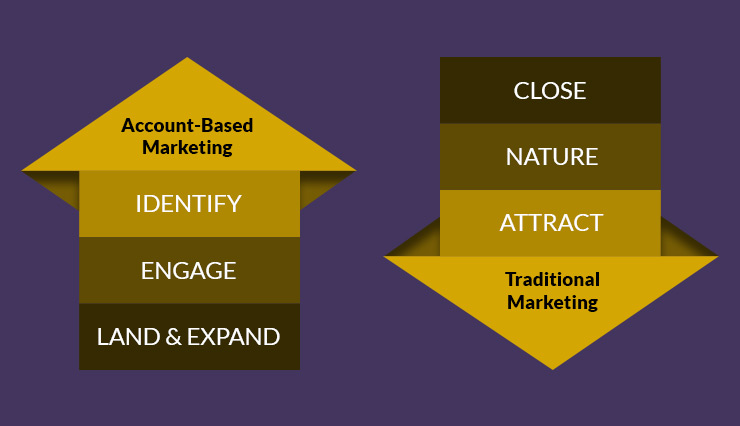 Account-based marketing is highly targeted. It can enable B2B businesses to reach their marketing targets. Plus, you can use it to create a more personalized marketing experience for your audience.
Collaborate With Successful Content Creators
Collaborate with successful writers and bloggers who have similar audiences to yours. As a result, you can create all the content you require (including videos) without spending money on standard creative agencies. More significantly, they will provide you with content that resonates with your target audience. After all, it has already been proven how awesome influencer collaborations are.
Make sure that your content is readily accessible for people and easy to reuse. Prepare engaging content for emails, videos, social media, and even podcasts. It always works!
At the same time, make sure that you stay relevant and up to date with the latest B2B content marketing trends 2023.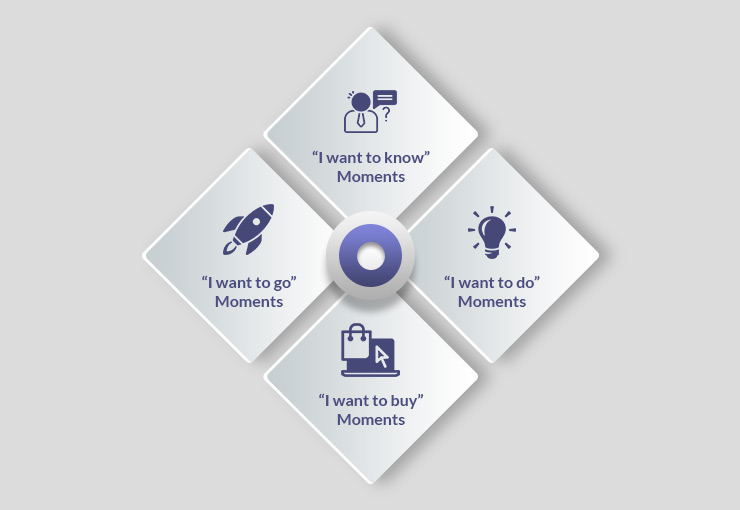 It's 2023, and people love bite-sized content. You can work wonders for your brand by working on micro-moments. 
Besides, we recommend creating short but visually engaging pieces of content that meet your consumers' real-time needs for maximum impact.
Using Content Marketing Tools to Check Your Writing
You can find an array of content marketing and writing tools for making sure your content is good. You can use Grammarly and Hemmingway to check for grammar. If you want to rewrite something, Quillbot is your best bet.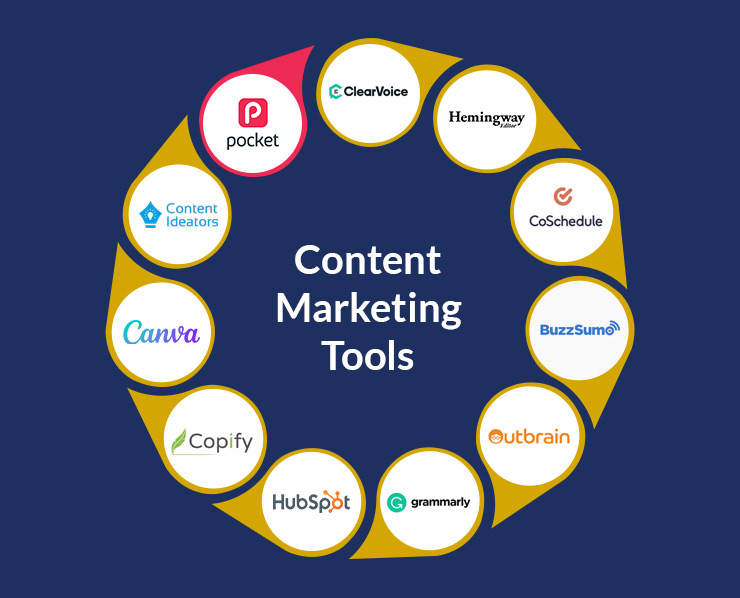 Plus, if you want to make sure that your content is plagiarism free, you can try Copyscape or Small Seo Tools.
Creating Personalized and Interactive Content
One of the most effective content marketing hacks that all marketers must know about in 2023 is to focus on personalized and interactive content. 
Some examples of personalized content in content marketing hacks include virtual reality, Web chatbots, and augmented reality to enhance customer experience. In addition to that, interactive content will also help you build stronger relationships with your audience. 
Hire an Amazing Content Team
Having a driven team of content creators who are always eager to execute marketing strategies is a plus.
High-tech content marketing hacks only work when they are executed by high-touch talent. Let your team of content creators do what they do best. Moreover, when marketing teams are armed with talented writers willing to listen, analyze, organize, and energize content, great content campaigns get implemented brilliantly! 
Tailor Your Content According to Each Platform
Marketers tend to overlook the impact of tailoring content according to each platform. This is why tailoring content is one of the most overlooked content marketing hacks. It is common knowledge that user-generated content performs better than professional content created in studios, especially when it comes to running paid traffic on social media platforms.
The more you get accommodated to a platform, the lesser the chances of you sticking out like a sore thumb. 
Schema.org rich markup is a great initiative by Google. It is a structured data markup enabling users to add specific bits of code to their, well, code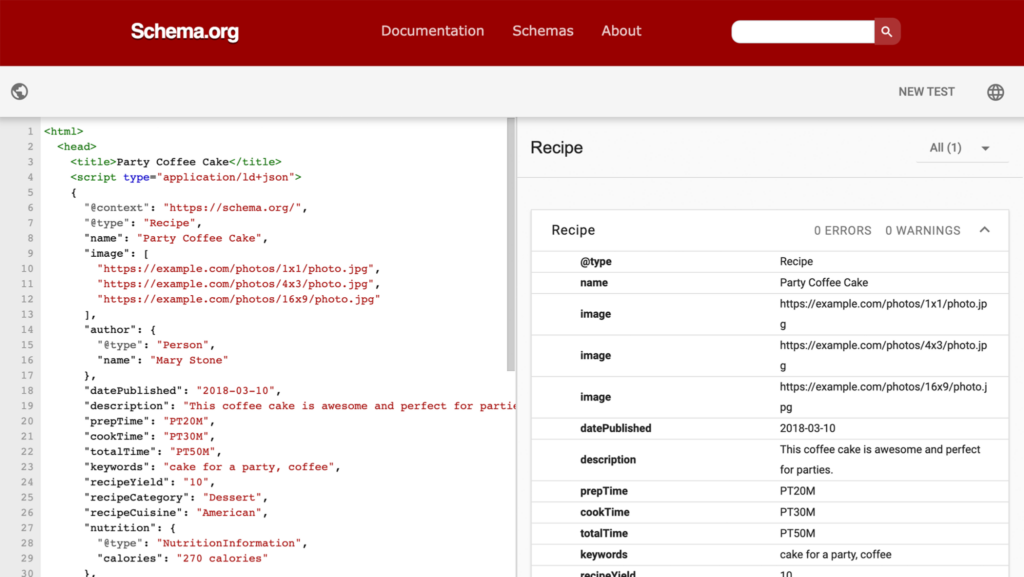 Schema tells Google what the data on your website indicates. The data, as a result, helps Google populate rich data in its SERPs.
However, it can be a bit tricky to get a hold of and then implement.
Breadcrumb navigation has long been considered an industry-standard in content marketing hacks, although many websites do not use it. Creating a tree structure for your content with category and subcategory pages is a wonderful approach to providing logical order to your site. Plus, it allows viewers to navigate between themes without any inconvenience.

Moreover, as an added bonus, you can also use breadcrumbs to construct richer and more sophisticated versions of category pages with their own content. 
What does that mean for you? It means more pages with more content that can be indexed by Google and provide value to you. 
This is one of those content marketing hacks that people often overlook. However, its importance is paramount in content marketing. 
Every few months, run an external link audit on your website. There are several ways to go about this. You can do it manually (which is painstakingly lengthy). You can also use a web scraper or a link auditing plugin.

The web is constantly changing, so look for new things whenever you do an audit. Even content marketing hacks change with time. Look for broken links and see if you can replace or remove them. 
Also, keep an eye out for redirecting links that now take the user to unrelated content. Do not forget about links pointing to websites you don't want to be linked to. 
In a nutshell, your external links require constant maintenance, just like a garden. So, think like a gardener, cultivate flowers, pull out the weeds, and prune the dead branches.
As discussed above, it is important to remove broken links because Google despises them. Even readers are not quite keen on broken links. Any time you come across a broken link, make sure that you get rid of it. 
If the link is important for the content, edit it to resolve the issue. 
Here's what you can do:
Turn a top 7 list into a top 6 list when one link is removed. 

Remove the broken link and edit your content to tell your readers that the option is now gone 

Replace the link with a similar piece of content.
No matter what other content marketing hacks you use, make sure that you deal with broken links as soon as you can.
Use HARO (Help a Reporter Out) For Outreach
HARO is a great little service. It lets reporters post pseudo-classified ads to find experts in the field they are reporting on. that field.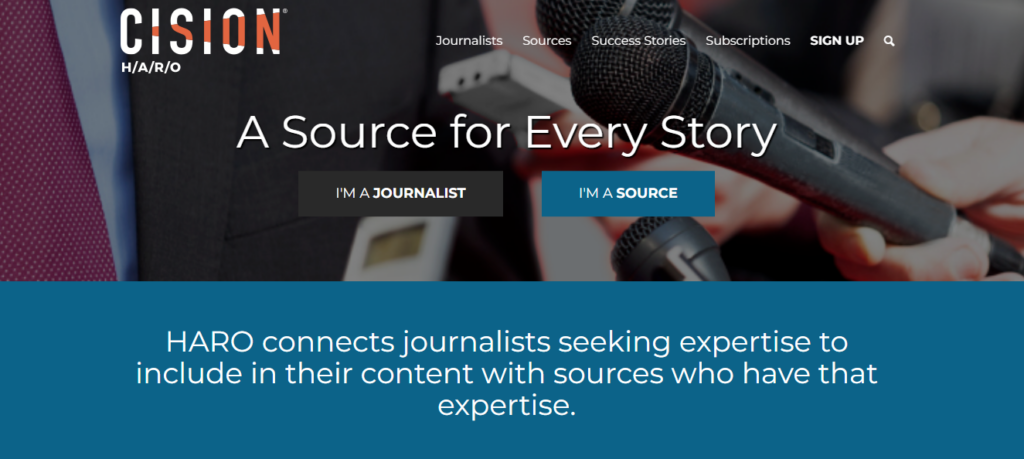 As a business owner, you can contact reporters and offer them an interview, a quote, or any source of information that they can use. It is a win-win situation. The reporter will get their story, and you will get a link pointing to your website along with a shout-out.
There is a little catch, however!
Getting your pitches on HARO can be difficult because the competition is very strong.
Content Marketing Strategies and Trends for 2023 FAQs
What Is Content Creation in Digital Marketing?
Content creation in digital marketing includes the creation of various creative formats and assets according to your content strategy objectives. Content creation engages your campaign personas in order to build credibility, authority, utility, and credibility between your brand and your target audience. You can improve your brand's trust, credibility, and relevance by providing your audience with content that attracts them and helps them solve a problem.
What Is the Difference Between Brand Marketing vs Content Marketing?
Brand marketing and content marketing can overlap. These two different phenomena are not mutually exclusive but are also not the same.
Brand marketing is more interruptive in nature; it is driven according to a specific audience. Content marketing, on the other hand, draws the target audience in instead of pushing the content to them. That is the primary distinction between the two. 
What Are the Types of Content Marketing in 2023?
You will find a diverse array of content marketing online. Some include infographics, lead magnets, whitepapers, social media posts, blogging, ebooks, checklists, webinars, SlideShare presentations, podcasts, visual content, emails, free apps, video marketing, slide decks, and courses.
What Are the Best Content Marketing Tools?
The internet is teeming with a plethora of content marketing tools. However, you do not need to get caught up in their trap. These are the only tools you are going to need when using content marketing hacks:
WordPress

Hubspot

Airtable

Trello

Yoast

Buzzsumo 

Google Analytics

Ahrefs
What Is the Difference Between Digital Marketing vs Content Marketing?
It is easy to get confused between digital marketing vs content marketing because both are closely related. However, both strategies are not practiced for the same purpose, but their ultimate goal is the same. Both aim to expand a brand by bringing in customers, converting them, and making sales. 
The main difference between digital marketing vs content marketing is that digital marketing is more upfront when converting potential leads.Content marketing is more indirect and subtle.
Digital marketing strategies' main goal is to convert people. However, content marketing's main goal is to educate potential customers and gain their trust.
Wrapping It Up
Mixing things up by utilizing various types of content marketing hacks can help you stay on top of the SERPs, be it on Google or Bing. 
If you are still on the fence regarding which trends and hacks you should follow when doing content marketing for local seo, choose five of the many hacks we have provided above. Once you get started, you will find yourself employing more hacks every day to get stellar results.
Globex Outreach's SEO experts and digital marketing specialists will work with you. They will develop a winning content marketing strategy for you with the best content marketing hacks. Our team makes sure that you stay on top of the SERPs. We enable our clients to stay ahead of their competitors.
Upgrade your content marketing strategy in 2023 with us! 
Get in touch with us today by booking a call!