Link building plays a special role as a driving force for organic traffic to a web page on search engines. It is very effective in terms of fetching organic traffic when combined with technical SEO aspects such as well-done on-page SEO, outstanding content, and great user experience (UX). 
Being an essential part of SEO, link building helps search engines to find out the latest or newly added web pages and decides which pages should rank higher in SERPs (search engine results pages). The same holds true for local business websites that are designed specifically for the people of a local area. 
This means, to rank a local business higher in SERPs, you'll need to work on local backlinks. In this post, we will share ten easy-to-follow local link building tips that can help you achieve your business goals without wasting your time and effort – let's dive in!
What is Local Link Building?
The acquisition of links from other local websites is local link building. Examples of local sites are news websites, local-area businesses, or local business directories. The main thing about a local link is it is acquired from a website that's relevant to the location where your business operates.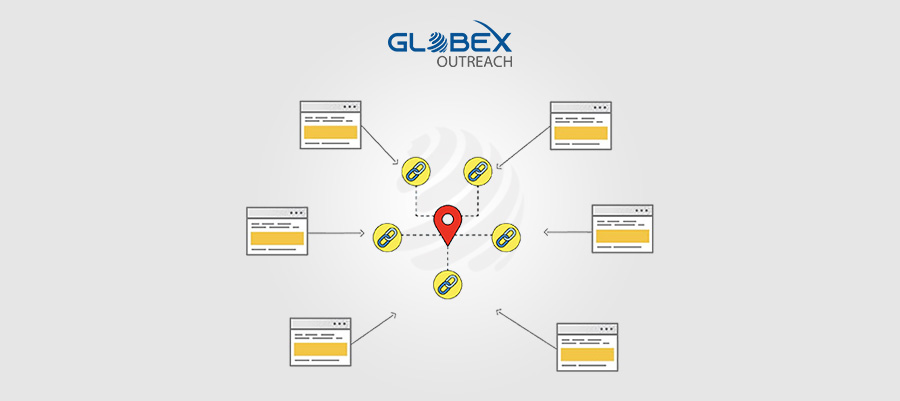 Why are Local Links Important?
For your or your client's local business website to rank high in SERPs, locally relevant backlinks play an important role. This fact can be substantiated by referring to studies done by Moz and Backlinko.
According to a research study done by Backlinko, it was found that the top-ranking search result in Google's SERPs had a click-through rate of more than 30%. This click-through rate shows how essential it is for a local business website to rank well with local links.
Another study from Moz showed the importance of local links for ranking high in your localized business niche. The 2018 survey on Local Search Ranking Factors done by Moz clearly tells that backlinks play a big role in determining local SEO success.
Let's now dive straight into the strategies you can use to strengthen your local backlinking game. Seek Links from Websites with High SERP Ranking.
1. Seek Links from Sites that Rank Well
Your priority goal should be to acquire backlinks from locally relevant sites that have an excellent ranking on Google. This is perhaps one of the essential local link building tips. The way you can jumpstart is to do blogger outreach.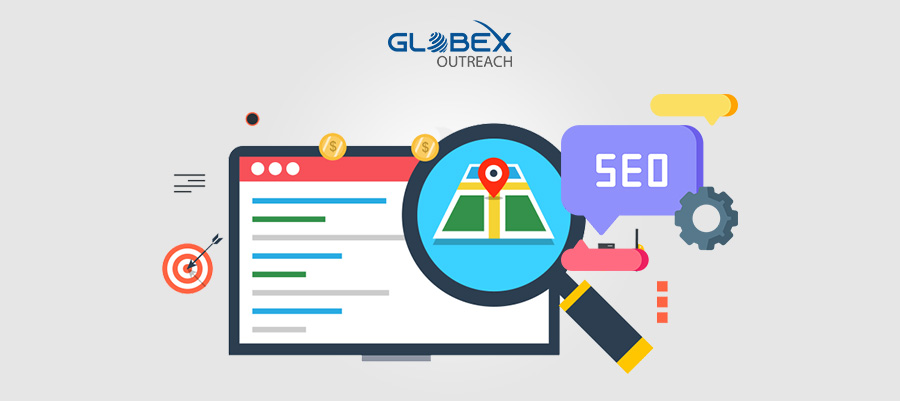 Blogger Outreach
Reach out to influential bloggers in your specific niche industry. In this respect, you can use AllTop – a directory of blogs that are hand-curated. You can search niche-specific blogs in this directory, for example, blogs about fintech. The great thing about AllTop directory is it has blogs in every niche.
Sift through the blogs in your niche and make a list of blogs you want to pitch blog ideas to. Providing local link building ideas on blog topics makes it convenient for blog owners to select blog topics of their choice and let you insert a backlink that links back to your local site. You can get a local backlink by offering something of value, like a guest post or an infographic.
Guest posts
The guest post you offer to a blogger should be high-quality, i.e., it should be well-researched and must provide value to the reader.
Infographics
Engaging Infographics are another important asset that's linkable. The hard work on the creation of a value-driven infographic is done only once. But, once it is done, an infographic is a linkable asset through which bloggers can give backlinks to your website.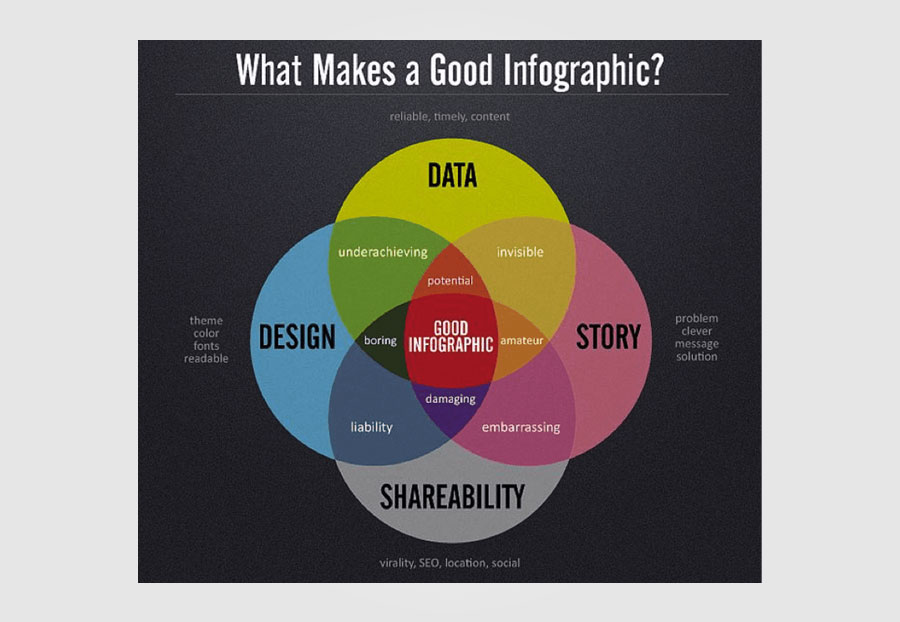 Source: piktochart.com
2. Copy Your Competitor's Links
Among the top local link building tips comes the importance of copying your competitor's backlinks. For this purpose, you're going to have to use a tool such as Link Intersect by Ahrefs. The point is to look at the competitors' websites and assess how their backlinks are overlapping. You can use the Link Intersect tool, in which you will enter the name of your website and that of your competitors.
The tool will show all of the sites linking to your competitors. The next step is to reach out to competitor linking sites and get backlinks from them.
3. Write Content Specifically for the Local Audience
Among the local link building tips, the third important one is to create localized content. When you create content for your local business website, what you must have in mind as the top priority is your target local audience. 
The first step of content creation is to find topics that matter to your target audience. Once the topics have been selected, the next step is to plan, write and publish the content surrounding each topic.
In terms of creating highly local content, you need to produce content that's not only relevant to your business but also interests the local-area audience. Here are some ideas you can start with:
Make case studies on the various neighborhoods that your business serves.

Write about the local things that people are interested in and care about.

You can write about news and events happening in your business's local area that are somehow connected to the products and services you sell. 
4. Appear on Local Podcasts
The number four tip in the local link building tips list is the important connection between podcasting and link-building. Among the local link building strategies, podcasting is a great way to get backlinks.
Podcasts are one of the most powerful ways to engage a large audience. More than 1.68 million podcast shows are being produced on a global scale. And a local-level podcast show offers good potential for generating local links.
What Makes Podcasting an Awesome Tool for Local Link Building
In comparison with blog posts, podcasts offer greater benefits in the form of:
Allows you to reach new target audiences, which may get missed by published content

The target audience can be reached to and engaged in such a way that's ten times effective than blog content

The get the ability to repurpose your existing content, and this way, the fixed content costs can be lowered.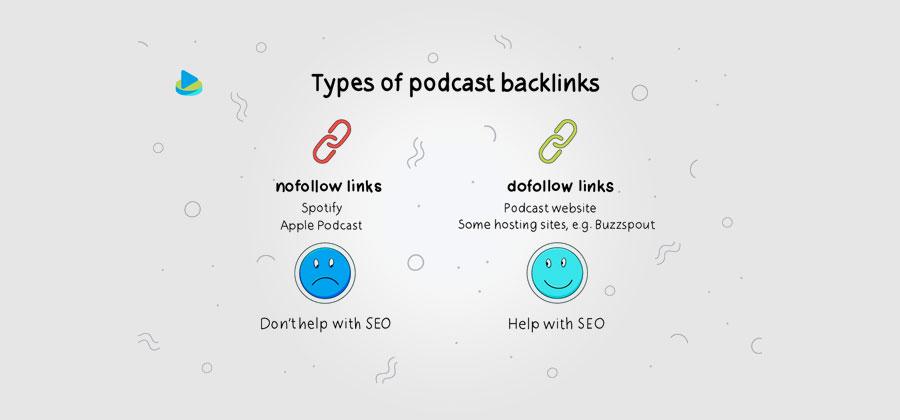 Source: rephonic.com
How to Do Local Link Building for SEO with Podcasts
You can either start a local podcast of your own or can appear on popular podcasts in which your target audience is interested. And before you appear on a local podcast, make sure you answer the following questions:
What should be the topic of the podcast?

Who are your target audience?

How often should you appear on the podcast?
Make a Link Building Target List
You need to be looking for websites that are locally relevant and which can be used to link to your podcast in order to give improvement to some articles they have on the website. In return for the podcast episode, you can ask the website owners to provide backlinks to your local business website.
A good way to start searching for local-area sites, you can make search queries such as:
Keywords + blogs + name of local area

Keywords + list of blogs + name of local area

Keyword + blogs to read + name of local area
5. Connect with Local Newspapers
You should be thinking about how to find local link building opportunities that should complement and strengthen your site's backlinks. Among the local link building tips, the best thing about this tip is that local newspapers have a huge readership in the local area. 
The highly-local news coverage is what makes local newspapers so popular among the people within a local vicinity and other adjacent areas. Also, the days of paper newspapers seem to be ending. 
Today, almost all newspapers, be it local or national, publish news online via their websites. The example in the image below is that of an international publication, i.e, Forbes. However, this example is only to give you an idea of how this will work with local news sites.
More and more people prefer to read local newspapers online. This fact opens up lots of opportunities for you to get high-quality local links from newspaper websites. The reason why you should consider it is that local newspaper websites have high authority, and these sites rank high in local searches. You can pitch such news sites high-quality blog content ideas relevant to their local audience in exchange for backlinks.
6. Niche Edit Backlinks
Another effective technique in this local link building tips list is niche edits. Niche edits are a technique for getting backlinks from pieces of content on authoritative websites that have aged. These are the pages that have already been indexed and rank well in SERPs. Niche edits are also called curated links.
The way it works is that you will not have to pitch any blog topic ideas to a locally relevant website. All you need to do is ask them to provide you with a backlink in already existing content. This method is a great way to get local citations as it is also less costly. With more curated links, you can scale up the popularity of your local business website in a legitimate way.
It is important, however, that you place the niche edit links at strategic spots. The more curated backlinks that direct to your local site, the more your website will show up in the search engine results pages.
7. Broken Link Building
The list of local link building tips is incomplete without this one. The broken link-building technique for local links is effective, as well as it is a white-hat SEO method.
What is Broken Link Building?
Broken link building is a method that helps in finding and fixing broken links on other locally relevant websites. This method requires you to find and repair any broken links – thereby creating a valuable resource for others and making your website's link popularity better.
The Benefit of Broken Link Building for Local SEO
Broken links are frustrating for site visitors and result in a poor user experience. By finding broken links on other local websites and offering a solution, you can make the linking of your local business website better. This way, you can improve the local SEO of your website and get more traffic from a particular locally relevant website's audience.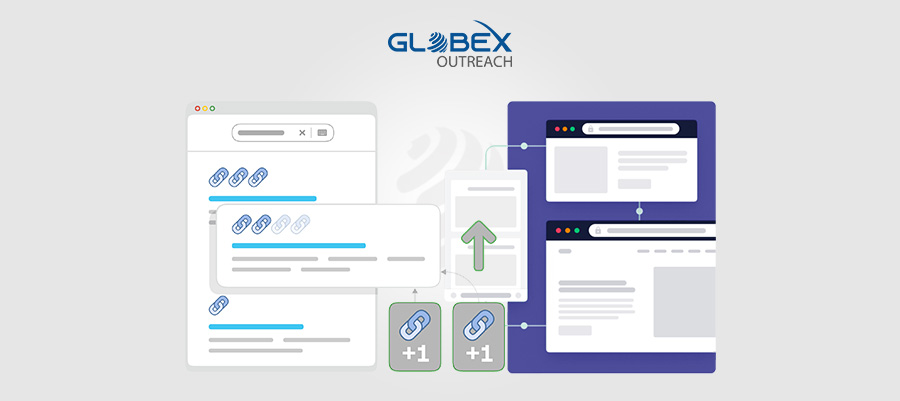 8. Claim any Unlinked Brand Mentions
Just as the name suggests, an unlinked brand mention is a mention of your brand on another locally relevant website that does not link back to your site. If there's a brand mention without a link, such a mention holds little to no importance for search engines like Google. This is why you should leverage the opportunity to have a webmaster link back to your website wherever there is a mention of your brand without a link. 
How to Build Local Backlinks by Finding Unlinked Mentions the Easy Way
The easy way to find unlinked mentions is to use the requisite tools. The hard way is to find anything written about your local business without the help of tools. If you want to save time and find brand mentions quickly, you can use a tool such as BrandMentions app. It is only a matter of a single click that the tool will uncover all the brand mentions you need to see.
Finding Unlinked Mentions the Hard Way
You will have to use advanced Google search operators in order to find mentions. On top of this, some other searches are necessary to know if specific brand mentions are linked or unlinked. 
 9. Purchase Businesses or Their Website
This is a rare scenario in which a business acquires or merges another business. However, on a local scale, company or business acquisitions do take place. In the area where you operate your local business, you can occasionally find a business that wants to be sold or wants one of its domains to lapse.
In case you get the chance to cease such an opportunity, doing so will benefit you a lot in terms of ranking well locally in local searches. Upon acquiring the business, you will have two websites. 
One of the websites will have a better ranking than the other. This way, not only both the sites will complement each other, but they will also provide better link-building opportunities locally. Such opportunities are rare, however, when they show up, you should avail them for a boost in your local rankings. 
10. Achieve a Good Number of Local Citations
The last one in the local link building tips is about the backlink leverage your site can get from local citations. Before we discuss how to check and pursue local citations, let us first see what local citations mean.
What Does a Local Citation Mean?
A local citation simply means a mention of your local business brand. The mention can be of any type. It can be the name, address, or contact information. Find local business directories, and by doing so, you can cite your business and have links that bring to your website. 
Local users are often looking for business directories. And by making your business citations available in directories on websites, apps, and even social, you make your business visible and approachable to the local audience.   
So, the more citations you claim, and the more citations you create, will tell Google that your business is important to your community.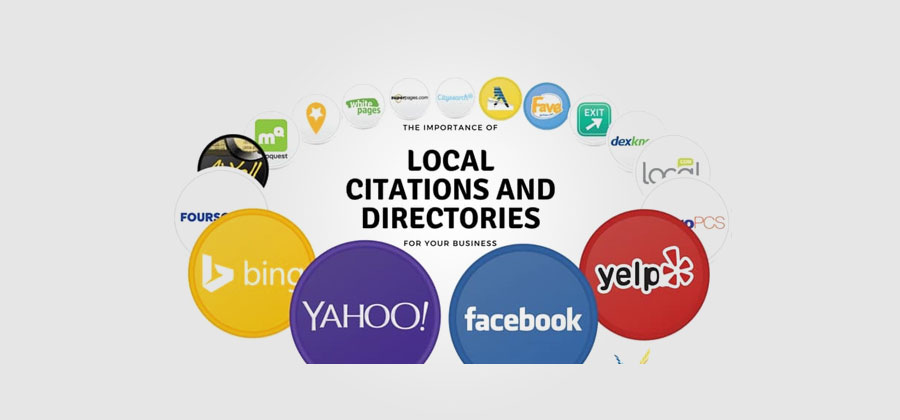 Source: seoseattlegroup.com
How to Look for Your Local Citations
Each and every citation matters and plays a role in boosting your business's local search rankings. One way of checking local citations is to go the manual route, which is also very time-consuming.
So, what you want to do is make efficient use of your time by using different citation services. The most important citation services in the US are:
Data Axle

Localeze

Foursquare
Various other important citation services are:
Bing

Yelp

Facebook

Apple Maps

Google My Business

Tom Tom
Conclusion
The local link-building tips mentioned above can help you build backlinks that put your website higher on SERPs. You can connect with us in comments down below or reach out to us through email if you want more information regarding link-building and Local SEO.