If you want to create backlinks manually for your brand, then off-page SEO tactics are your best bet! Building backlinks manually for a brand new site is not as complex as marketers often make it out to be. You just need to master techniques such as social bookmarking, forum submissions, directory submission, and profile creations for manual backlink building. 
Moreover, when building backlinks manually, you need to make sure that you stay 5 feet away from automated backlinks as well as automated methods to build backlinks. Automated methods for backlink building save a lot of time and build massive amounts of backlinks at the same time. They are a shortcut to easy backlinks. This explains why automated backlinks building methods attract many marketers and SEO experts.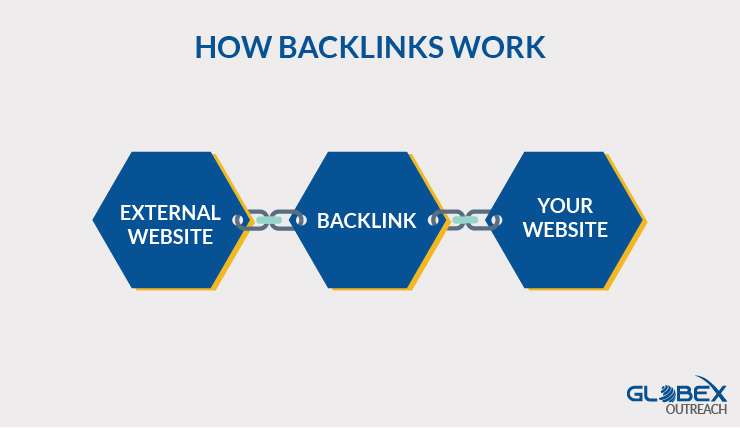 But you need to be aware that it is a dangerous trap! While you may be able to build a lot of automated backlinks, these backlinks will not benefit you in the long run. 
So, what should you do? 
Stick to building backlinks manually! 
We have rounded up the best way to build backlinks for you so you can learn how to create backlinks manually while getting good results simultaneously! 
So, let's get started:
What is Manual Link Building?
Obtaining manual links entails persuading other bloggers to connect to your website from their posts. If used naturally, this SEO approach can raise your website's search engine ranks. From Google's perspective, building backlinks manually shows that other websites believe your page to be a reliable source of information. In order to decide your ranking, Google's algorithms analyze this data to assess how relevant your page is.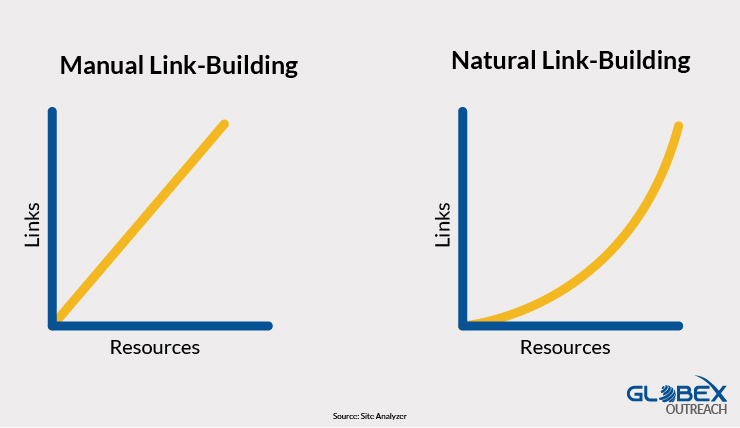 In that situation, to enhance your exposure in search engine results, your strategy for building backlinks manually must adhere to Google's Webmaster rules. Making your links crawlable and naturally obtaining quality backlinks from authoritative and reliable websites in your niche are two ways to drive organic traffic to your website.
Now that we are on the same page when it comes to manual link building let's look at the strategies as well as learn how to create backlinks manually: 
How to Build Quality Backlinks Manually?
Let's talk about building quality backlinks naturally and manually. As the name suggests, it involves manually adding your website's link to other websites without getting anyone's consent. You can perform a search for various social networking sites and business directories. 
And you do not even have to put in a lot of hard work. 
All you need to do is simply register for an account on these social bookmarking websites and then add a link to your profile or another location where it is allowed. 
However, you need to ask an important question when doing this.
Do these backlinks that you get from social bookmarking sites and by submitting to directories improve your website's SEO?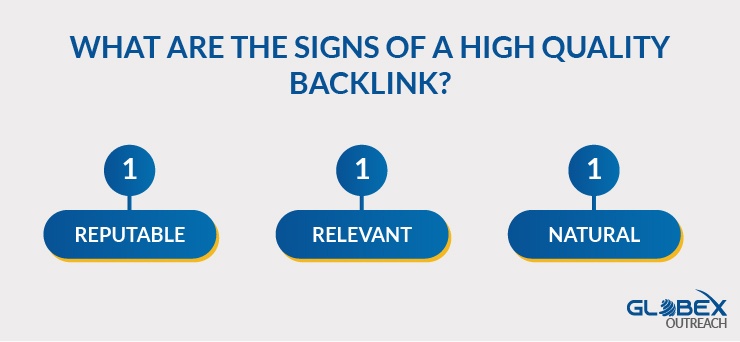 Because, in reality, the majority of these links will be worthless for your website and your SEO success. There may be some excellent company directories in your industry where you might be listed and found, but those are uncommon.
The majority of these websites won't be very useful to you. Therefore, spending time getting backlinks from them will be ineffective. By all means, add your link to any directories you still think are pertinent to your niche and where you should be listed. 
Just be certain that the effort will benefit your company in the long run.
But keep in mind that they won't improve your SEO performance, and they won't provide you a competitive advantage either because, well, your rivals can get those links just as simply as you can.
So, how to get quality backlinks manually? 
Just keep reading, and you will find the best strategies:
13 Manually Backlinks Building Tips
Manual backlink building remains a fundamental strategy for website owners and digital marketers alike. Crafting a strong online presence requires more than just high-quality content; it demands a strategic approach to building backlinks manually.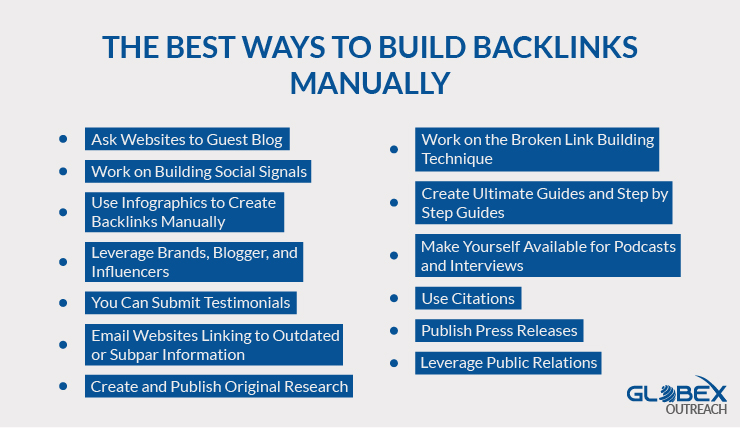 Let's delve into the art of manual backlink building so you can navigate this vital aspect of SEO successfully. Whether you're a seasoned pro or just starting on your digital journey, these tips will empower you to enhance your website's authority and visibility through carefully curated backlinks: 
Ask Websites to Guest Blog
Finding guest blogging opportunities is one of the best strategies for building backlinks manually. Plus, it is a white hat strategy!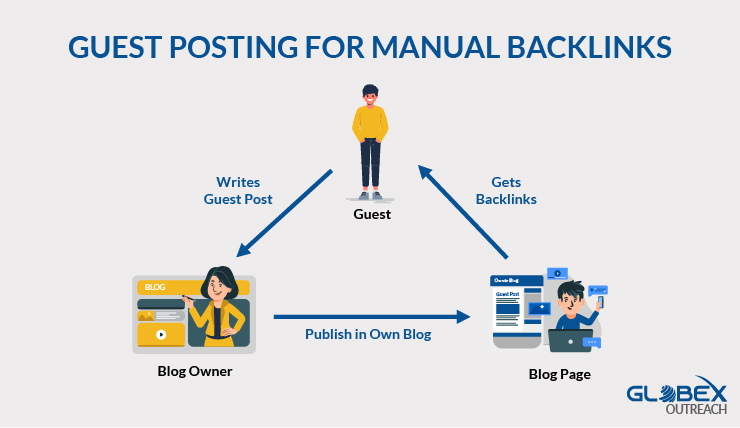 By including links to your own resources, research, and more when appropriate and relevant, guest blogging enables your company to naturally increase the number of backlinks pointing to it. On top of that, websites enjoy the publication of guest blog posts since it generates fresh ideas for blog posts that they might not otherwise cover and expands their calendar of content with minimal work on their part.
So, what do you need to do? 
Well… not much!
You need to look for sites that are related to your products, services, or industry and that welcome guest posting. Moreover, you need to keep an eye out for content publishing opportunities on websites with a high domain authority because these websites would benefit more from your backlink.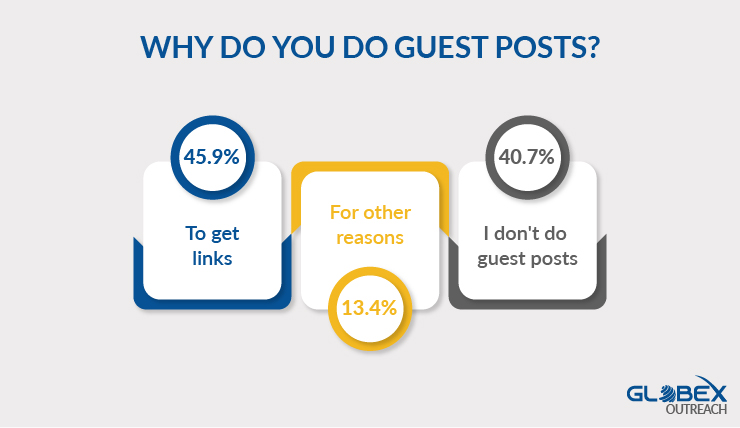 A page is more likely to rank in the SERPs if its domain authority is higher. So, you need to prioritize websites with a high domain authority. Besides, you can use tools to determine a website's Domain Authority, such as the free Link Explorer tool from Moz or other tools from Ahrefs and SEMrush. 
Work on Building Social Signals
Do social media platform links aid with SEO and building backlinks manually? They may not be traditional backlinks, but they nonetheless offer a significant amount of SEO juice. 
Google can tell that people are talking about your site thanks to social signals. A website must be more interesting if there is more social discussion about it. Therefore, if you've been ignoring social media and concentrating solely on SEO, it's time to change your approach.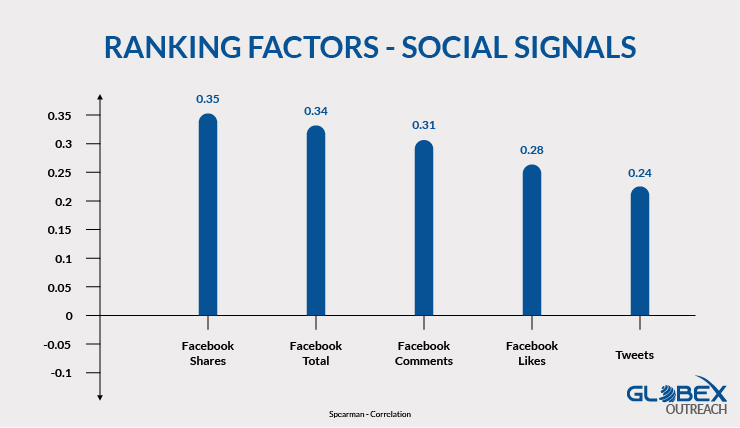 Although social networking is not directly tied to SEO, it might indirectly help you in building backlinks manually and improving your search engine rankings as a consequence.
Just think about it once!
What will Google think of a website if it has no social media presence at all or only a few or no followers on its social media profiles? On the other hand, if you have hundreds (or even thousands) of people sharing your content on social media as well as thousands of likes on your Twitter, Facebook, and Pinterest profiles, Google will start to pay more attention to you and your content.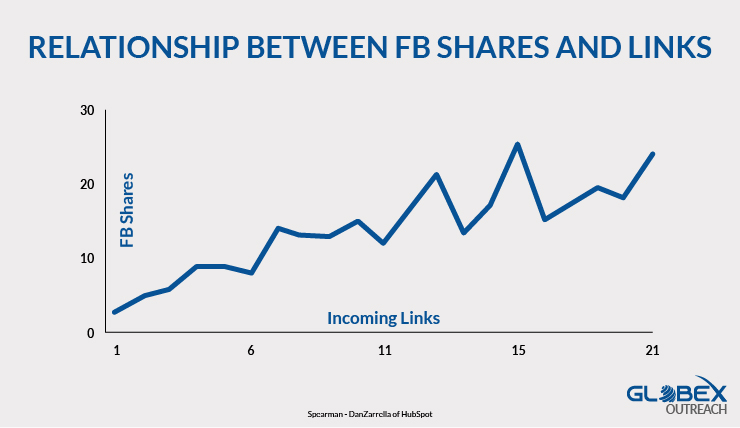 Boost your social media presence, post links on social networks, and ask followers of your site to do the same. 
Use Infographics to Create Backlinks Manually
Words cannot fully express what images can. 
One of the best ways for building backlinks manually and making sure that you only get high-quality backlinks is through infographics. Infographics have the benefit of being simple to comprehend and promote. 
Moreover, infographics are not as expensive to produce as many people believe.
A well-designed infographic can earn you a lot of money. You need a compelling narrative and a ton of statistical information to get things going.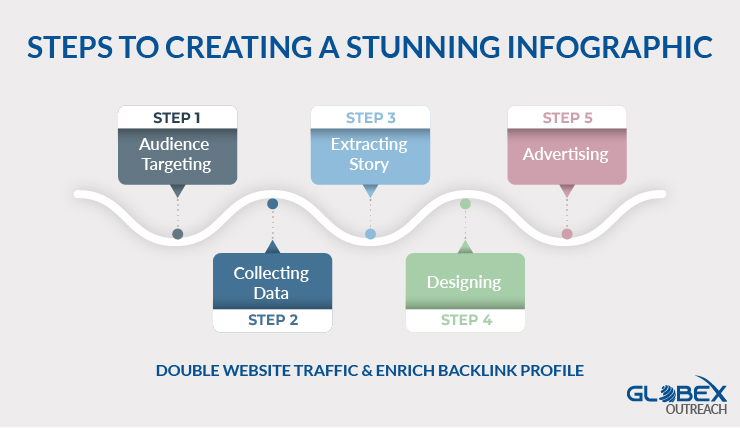 Create viral content to drive a lot of attention to your website.
Furthermore, to allow users to share your infographics, use embedding codes. Send emails to people and request their opinions. Also, never directly request a backlink. If people enjoy your content, you'll get them without asking for them.
Leverage Brands, Bloggers, and Influencers
Find a blog topic, blogger, or influencer who is well-known in your industry to review your goods or services. Send them your products or offer them your services for free in exchange for a review once you've identified the ideal blog niche or influencer to support your company.
You might even hire macro-level influencers to provide their candid views if you have a bigger budget. After that, all you have to do is request a link from the blogger or the influencer to your merchandise. Moreover, a blog or influencer may also receive an affiliate link from you. As a result, they will be paid a commission each time a potential customer clicks on their affiliate link.
Depending on whether a consumer makes a purchase (or not) after clicking the affiliate link, the blogger may earn some commission.
This link-building effort for building backlinks manually demands more work from you, but it also generates higher-quality traffic. Moreover, you can get higher and better conversion rates because this traffic is already qualified as it is already known that they are interested in your goods or services.
You Can Submit Testimonials
Offer to submit a testimonial as a novel technique to obtain backlinks from reputable websites. To provide a testimonial, you must already be a customer. Otherwise, you risk damaging your reputation because you won't be able to speak for the business.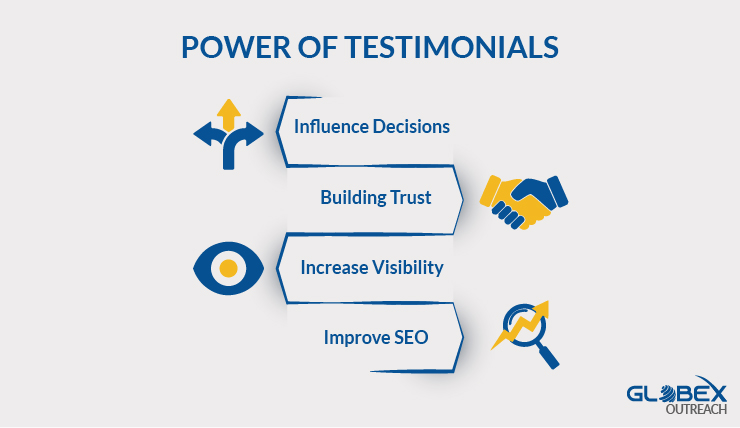 However, why not offer to leave a testimonial along with your profile picture and a brief bio if you used a service and were happy with it?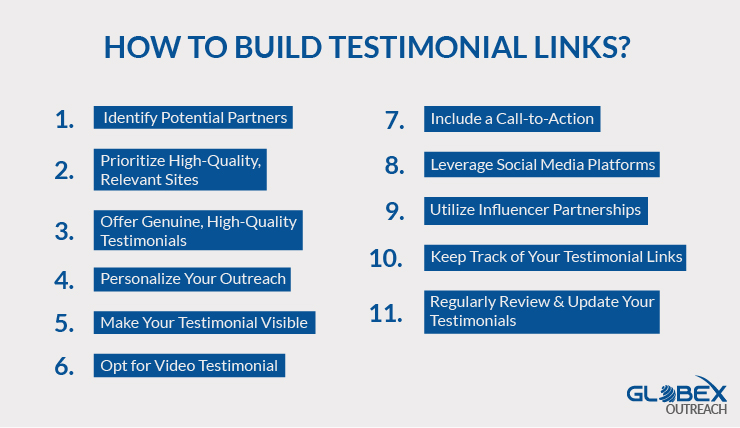 Usually, you can acquire a backlink in return, so you and the business both gain something.
Email Websites Linking to Outdated or Subpar Information
Even reputable websites may contain links to out-of-date or subpar content. If you come across such a link, send the website's owner an email asking them to link to your updated article or manual instead.
It's possible that the site owner was unaware that the content in the article they linked to was out-of-date. They might not have understood that recent upgrades rendered the information obsolete if they weren't an authority on the subject. You will assist them in giving their readers more accurate information.
Leverage Public Relations
Building backlinks manually has been cited by 65% of digital marketers as the most challenging aspect of SEO. In this regard, developing relationships is one of the most effective techniques to increase backlinks. In the end, relationships seem to be the best method for producing high-quality backlinks to your website. 
People won't link to your website if they don't know enough about you to do so.
Keep in mind that public relations does not automatically boost your rankings and give you opportunities for success in the future. Utilizing PR shows out to be the most important phase in your backlinking process.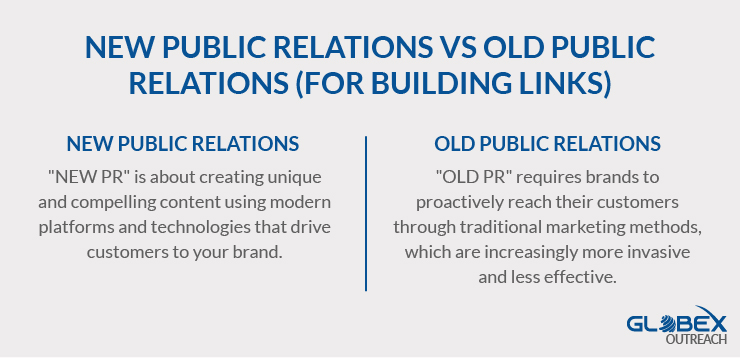 It will gradually open up opportunities for you to establish yourself as an authority figure in your field. Start using social media more frequently. Additionally, if you include transparency, the audience will value it.
Maintaining an online presence gives you the opportunity to start interacting with a variety of people. Additionally, the approach offers the right chance to network with people in business and public relations. Relationships with independent writers and marketers who have access to other websites can be forged on platforms.
Experts who can assist you in building backlinks manually can be found and met, albeit the majority are available for hire through outreach. The most important step for obtaining speedy links is public relations.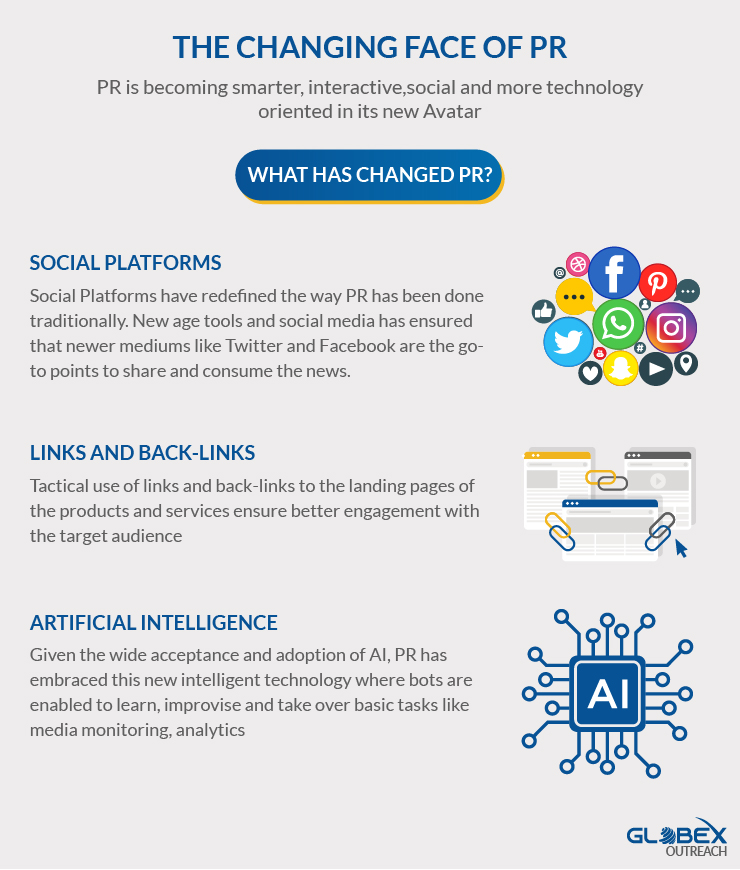 On top of that, you can seize the chance to position yourself as an authority for a quote on a specific subject.
A larger email list increases the likelihood of forming more relationships. You will have higher opportunities to obtain backlinks as a result.
Create and Publish Original Research
You must take into account the psychology of content sharing when figuring out how and when individuals share content. 94% of the people who participated in a recent study, indicated that they carefully evaluate how the knowledge that they share with their audience will benefit the recipients.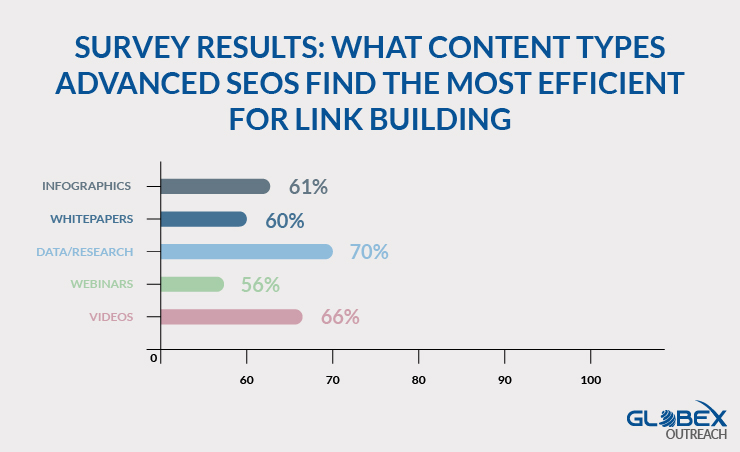 In the same research project, more than 50 percent of the participants said that they shared their content because it gave them the opportunity to let other people know about the products and services they cared about. So, as a result, they might be able to influence their views or motivate them to take the actions they want them to take.
In the same way your content is more likely to be shared by other people if it is more informational. By using your knowledge and unique research in your favor, you may establish yourself as an authoritative and reliable source for content sharing.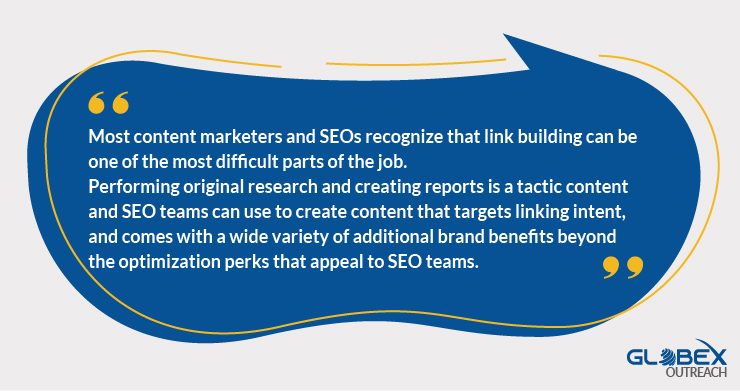 The cherry on the top is that you will also obtain a white hat backlink every time a blogger, customer, company, or brand references your original study. This raises your profile, which links back to Google, rewarding you with higher search rankings and generating more visitors from organic search results.
Work on the Broken Link Building Technique
The broken link building tactics for building backlinks manually are a terrific strategy to get the desired outcomes. The website's web pages and information are constantly being moved, adjusted, and changed. There are occasions when the links to those websites stop working altogether.
If you see that you have actually clicked on a link on a web page, you will encounter a 404 error page. There is a potential that the page doesn't exist or that the link is broken. The search engines are also unable to crawl and index all of these pages in this situation, which continues to negatively affect the user experience on the website.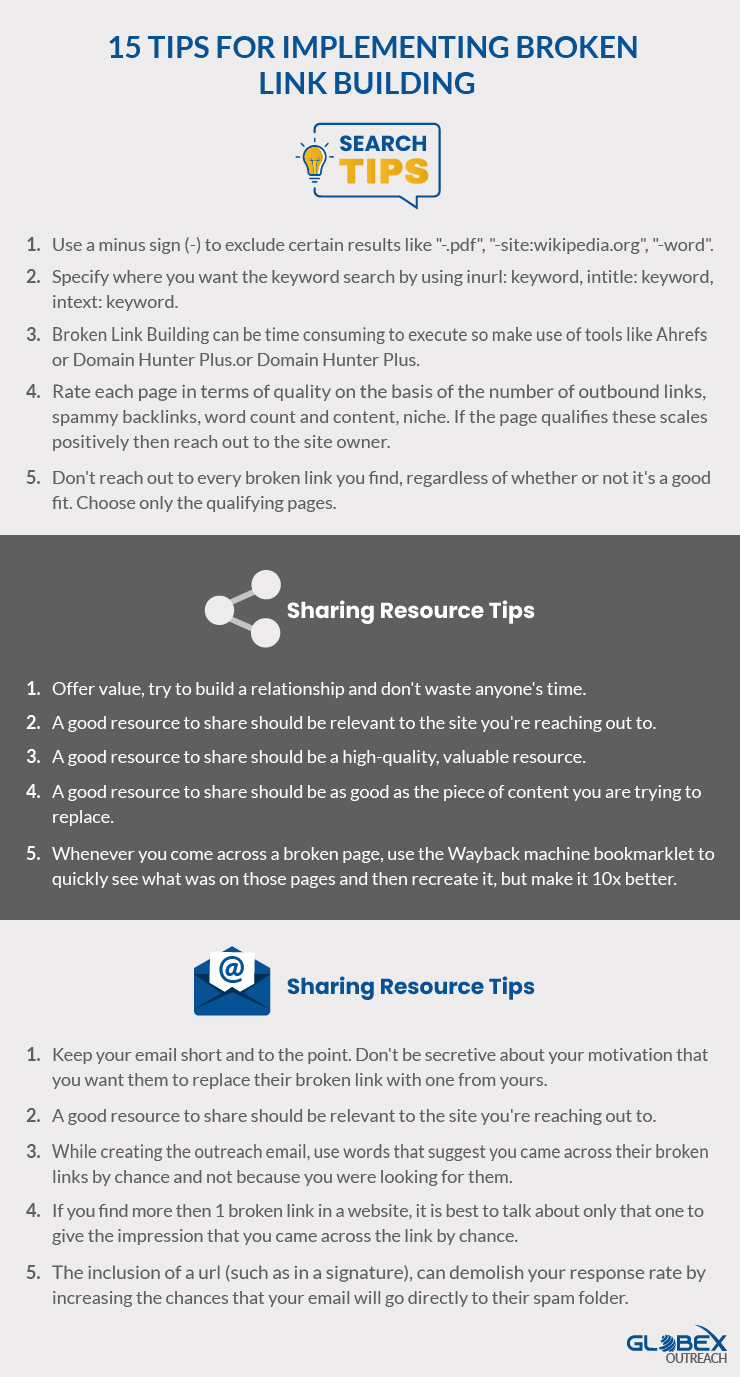 This is where the usefulness of the strategies in the form of effective advanced link building tactics comes into play. You should think about utilizing these strategies to obtain worthwhile backlinks pointing back to your website. 
There is also a very simple procedure that you can use for building backlinks manually. 
For that procedure, you just need to go ahead and find the website's broken links that are relevant to your topics. Determine the nature of the previous sites and any broken links. Make sure you produce content that is at least twice as high quality as what was on the previous website. Contact the website's owner or webmaster right away and request that they fix the broken link leading to your website's content.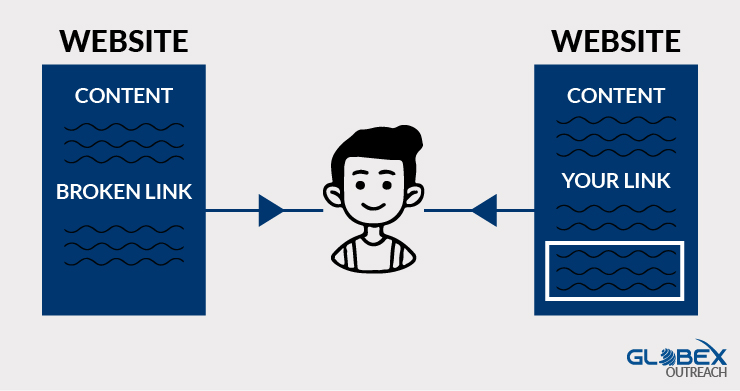 You could see it as a situation where everyone benefits. Utilizing high-value links gives you the chance to win, and removing broken links benefits the site owner as well. They believe that the broken links could be detrimental enough to their website.
The procedure ends up being comparable to guest posts, with the exception that broken link strategies don't require as much work as the guest blogging technique does.
Instead of just writing new articles, you may use the existing content and the broken link-building strategy for building backlinks manually. Furthermore, you can use tools to check for broken link building.
Create Ultimate Guides and Step by Step Guides
The "ultimate" guide or resource on a certain subject, as its name suggests, is called an ultimate guide. The word 'ultimate' shows that you have the best, most comprehensive understanding of a particular topic, piquing the customers' interest.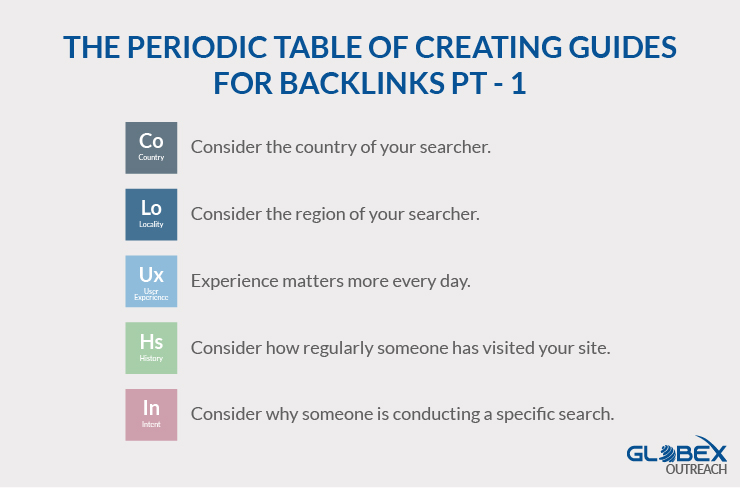 Theoretically, following a step-by-step instruction guide offers a simple way to learn a task. Readers prefer simplicity, ease, and transparency which is what a step-by-step guide or blog post seeks to provide. A brand or company can gradually build up its backlink profile by cashing on either of these types of blog posts or guides.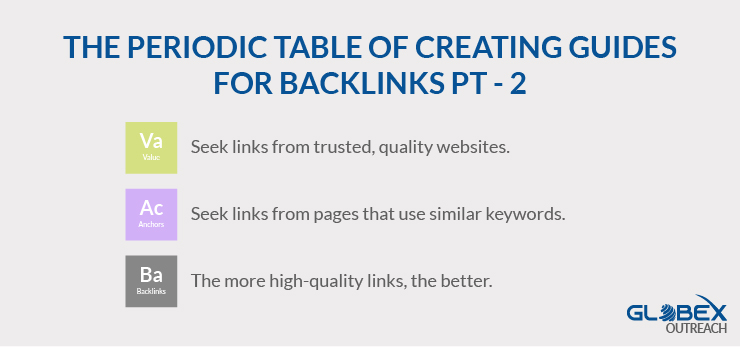 So, for instance, if someone has written a blog post on affiliate marketing, they can cite one of your points if you have a blog on digital marketing on your website.
Make Yourself Available for Podcasts and Interviews
If you are an industry expert, make yourself available for interviews with news organizations, podcasts, and blogs. In certain cases, even lesser-known podcasters or bloggers may have high-quality websites. You will have to give them some of your valuable time, but you will frequently receive a backlink in return.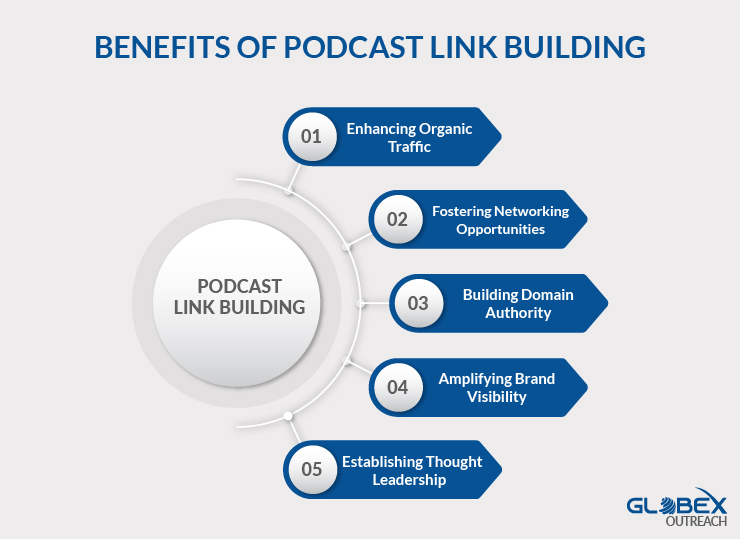 Joining HARO is one approach to make yourself available to reporters. You must be proactive on HARO, sort through journalist inquiries, and answer their inquiries.
We all know that citations are not as important as other search ranking elements, but you cannot deny their advantages because they are still relevant today. So, you can use them for building backlinks manually. 
Local citations aid in disseminating information about your company throughout the extensive Local citations can help you disseminate data and information about your brand throughout the extensive search ecosystem of search engines.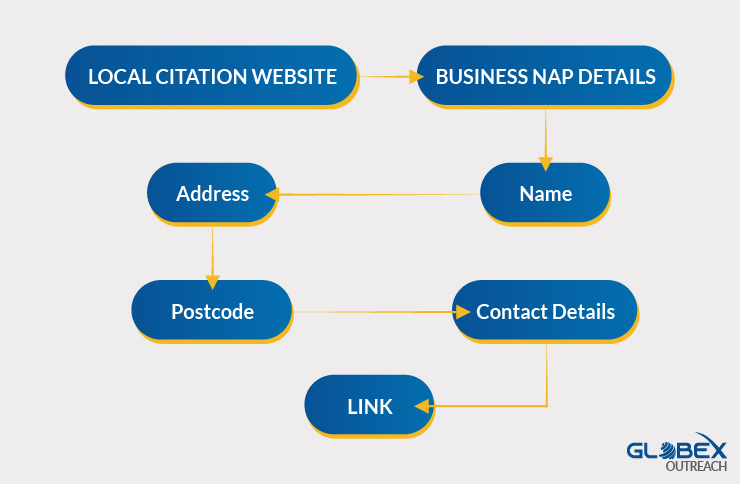 While Google and other well-known search engines, such as Bing and Yahoo receive the vast majority of searches by users, these directories also get a lot of traffic and provide another channel for people to find your company. Start by checking that your company is listed on Apple Maps, Yelp, Facebook, Google Business Profile, and Yelp. And then, you can move on to more general or sector-specific directories.
You will get a backlink from each directory and forum where you are listed, which helps you build up your backlink profile. 
Press release distribution is another excellent strategy for building backlinks manually. You should write press releases professionally, much like a journalist would since they are not the same as blog entries. As a general rule, you should adhere to AP style rules. Alternatively, you can just employ a writer who focuses on producing press releases.
Your press release can be distributed by a variety of services. The most well-liked ones consist of PR Web, Newswire PR, PR.com, and Newswire. Many other excellent ones exist as well. Prices vary, so do a little comparison shopping until you discover one that offers what you want at a fair price.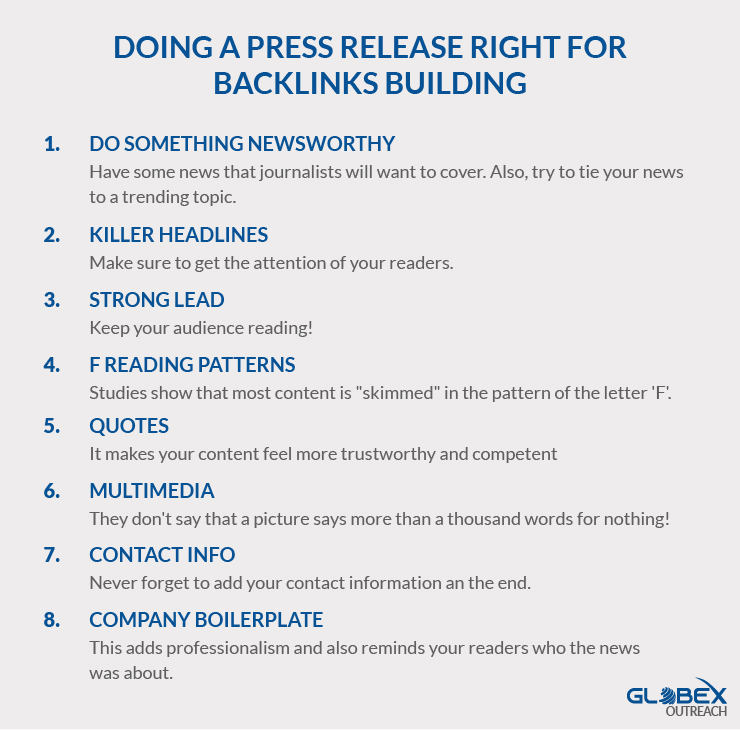 There are a few considerations in this situation. First of all, it is worthwhile to spend more money on the more expensive services because they will post releases on sites of a higher caliber. You don't want backlinks from shoddy, spamming news websites. You won't look good if you do that, and Google won't like it either.
You should also be aware that many PR distribution businesses only offer nofollow links. The nofollow tag on nofollow links instructs Google not to crawl them. Nofollow links still help your SEO rankings, though. Nofollow tags are now considered clues rather than rules under Google's new "hint" strategy.
Numerous case studies have demonstrated that nofollow links are beneficial for SEO, according to Neil Patel. However, ensure the PR distribution service you are utilizing provides dofollow links if you prefer to obtain them.
How to Add Backlinks to Your Site Organically?
People will link back to your website using this tactic without your needing to convince them to. This method is highly challenging because it is organic, but it is likely to be most successful.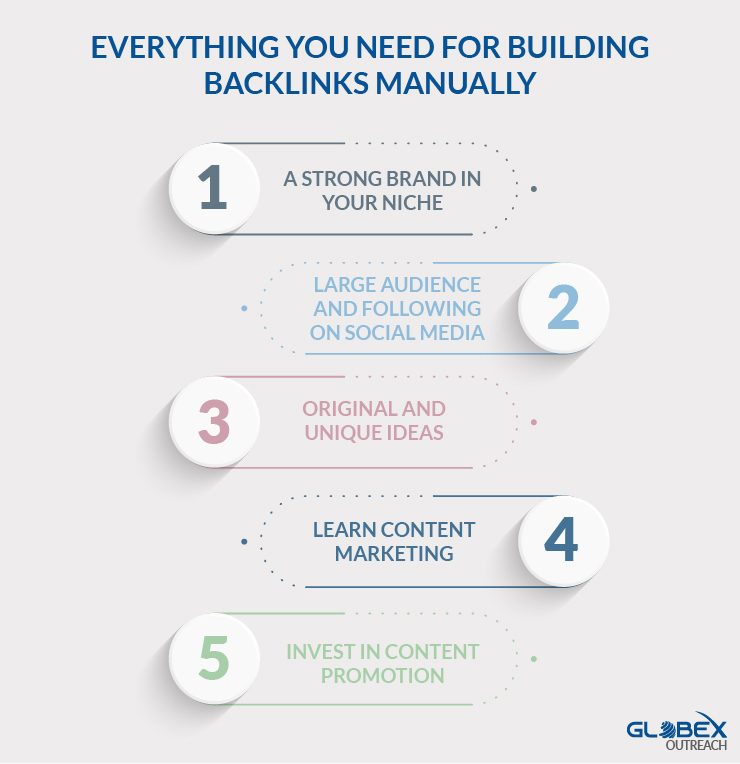 Here is what you need if you are interested in building backlinks manually and organically
A Strong Brand in Your Niche
Because they are trustworthy and don't require authenticity verification, well-known companies are cited by others without any difficulty. People will instantly trust your future content more if you are known for consistently producing high-value content.
Large Audience & Following on Social Media
Gaining their attention is simple if you have a large following on social media and a lot of website traffic. Greater discovery increases the likelihood of receiving links.
Original and Unique Ideas
Why would people choose to connect to you rather than a well-known brand in the industry if your content is comparable to what everyone else is writing? The remedy is to create original content that is better than what others have written in your industry.
Planning and dissemination are just as important to content as authorship. Spend money on a content marketing staff or on this talent. It will benefit you greatly.
Invest in Content Promotion
It may not be particularly beneficial to write content and just rely on organic discovery, especially if your website is new and lacks authority. You will benefit greatly from a promotion strategy that uses paid media, email marketing, and social media marketing.
Fully Managed Manual Link Building Services From Globex Outreach
Globex Outreach recognizes the value of organic traffic in boosting your brand's online exposure and visibility. In order to help your brand utilize the most up-to-date digital marketing techniques, we provide end-to-end marketing services, including building backlinks manually.
Having a solid understanding of what makes a quality backlink is one of the most efficient ways to go about manual link building initiatives. This covers the domain authority, relevancy, trust flow, spam score, anchor text, and the number of backlinks pointing to a certain webpage from the connecting site.
In our manual link-building activities, we make every attempt to persuade websites in your niche and with high domain authority to connect to your site. Since we have been around for years, we have been successful in building backlinks manually with a variety of bloggers and influencers in the B2B and B2C spaces throughout the course of this time.
With a high domain authority and extensive social networking influence, we can connect with a huge variety of bloggers and influencers worldwide in almost any category. Naturally, the links we get must be pertinent to and consistent with your objectives. We like to provide you with a limited amount of hyperlinks that are specifically aimed at your industry. 
We can also try to distribute your backlink profile across more sites if you have a very low DA in an effort to raise it.
Additionally, we make sure to offer strong anchor texts that can raise the page's ranking for its target keywords. Also, in order to filter out spam websites and PBN sites, we also concentrate on link qualities and the overall amount of links a page has because essential pages have a higher likelihood of acquiring links from other websites.
Summing It Up
In conclusion, building backlinks manually remains a tried-and-true strategy for enhancing your website's SEO and online visibility. While it may require time, effort, and dedication, the benefits are well worth the investment. By following the techniques and tips outlined in this article, you can effectively establish high-quality backlinks that not only boost your search engine rankings but also drive targeted traffic to your site.
Remember that the key to successful manual backlink building lies in creating valuable, shareable content, forging genuine relationships with other website owners, and being persistent in your efforts. As search engines continue to prioritize quality over quantity, a well-thought-out backlink strategy will be essential for your website's long-term success.
So, roll up your sleeves, stay updated with the latest SEO trends, and embark on your journey of building backlinks manually. With dedication and a strategic approach, you can watch your website climb the ranks and achieve the online recognition it deserves.