We all want our websites to rank at the top of search results in the shortest possible time.
Links play a vital role in making that happen.
But, most people are mixed up about how do backlinks work and whether buying links is safe because getting organic links has turned out to be quite tough.
This post covers everything there is to know about buying links.
Let's get started.
Paid Link Building vs Natural Link Building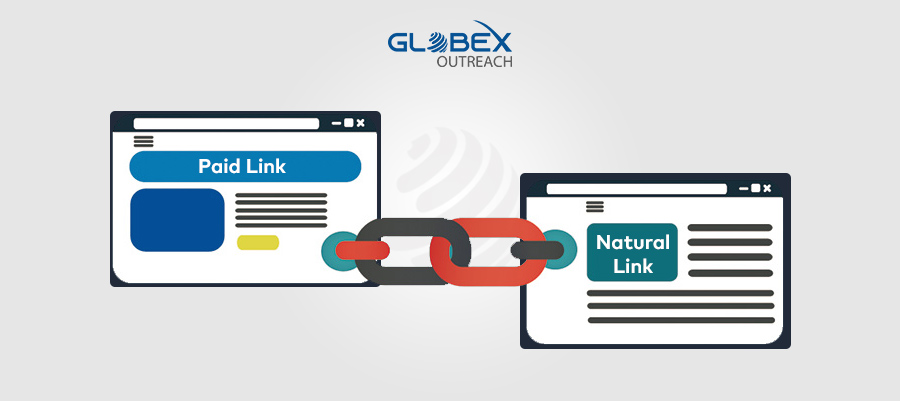 There are two ways you can get backlinks for your website:
Organic link building

Paid link building
Organic Link Building
Organic link building refers to getting a backlink from another website without you asking for it. It happens when another website finds something valuable in your content that it wants its visitors to read. This is the type of link building Google highly appreciates, and you can get high-quality backlinks with the right practices. 
Here the key problem is you barely get any link from others if you haven't already established your name. For this reason, you likely have to go for paid link building.
Paid Link Building
You pay a blog owner to put your link into his content. 
Paid link building is done in two ways:
The question arises:
Doesn't Google dissuade companies from paid link building?
Well, yes and no. On one side, Google doesn't want you to manipulate its SEO algorithm. 
On the other side, backlinks are considered one of the strongest ranking factors to date.
The quality and relevancy of content matter the most to Google. As long as the content surrounding the link is of high quality, Google can't tell the difference between a natural link and a paid link.   
You may find this practice necessary if you just have stepped into link building as a business. A few links can kick-start your SEO standing.
Should I Buy Backlinks?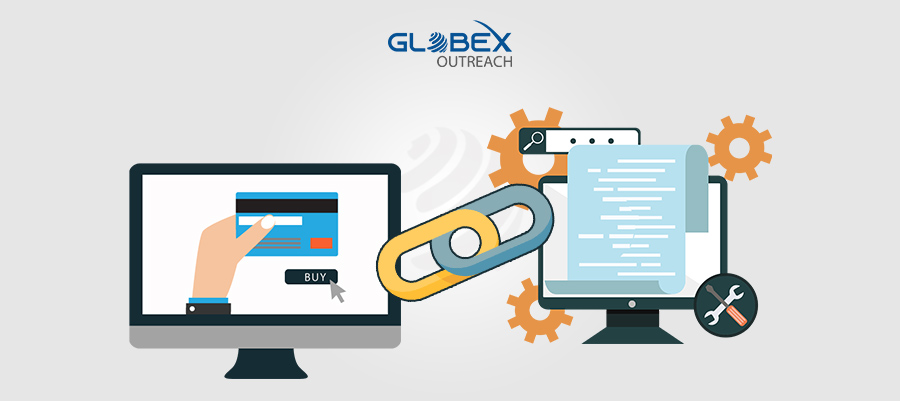 People spend a lot of money on backlinks because of the following reasons:
Saves Time
Because link building takes a lot of time and effort, getting them from a reliable company such as Globex Outreach can save you a bunch of time to focus on other significant tasks.
It will be quite hectic if you go the other way of hiring and training your staff. Sometimes, you are better off delegating some tasks, such as link building, to experts outside your business. So, buying backlinks has turned out to be the best solution.
Quick Results
You can take advantage of quick results if you buy white hat backlinks as it will boost your SEO rankings much earlier.
If you have other chores to handle, taking link building on your shoulders can cost you enormous time. Based on our knowledge, a handful of people stay determined to do the whole link-building process themselves because of the amount of struggle and time it takes.
Google's Stance
Did you know the elephant in the room, Google, doesn't want you to purchase backlinks?
Yes, it is against any artificial link-building scheme.
If you want to follow the guidelines of Google, don't buy cheap backlinks packages because Google penalizes many link schemes that include buying or selling links.

That said, it's common to buy and sell links these days, and even Google has given up penalizing that practice. 
It rather devalues such links that it considers as a part of the link building scheme.
How to Buy Quality Backlinks for SEO?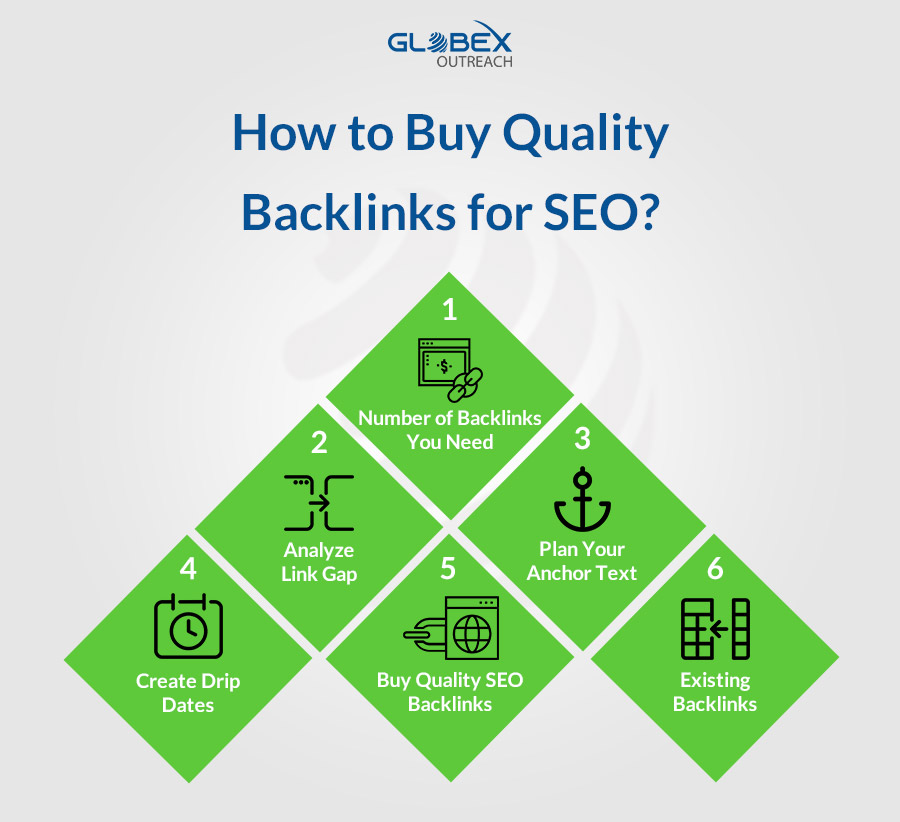 There is a right and wrong way to buy backlinks. Whether you need niche edits or guest posts, here is how you can get safe backlinks instantly.
Here's how:
1 Number of Backlinks You Need
First, you need to figure out the number of links you need to rank before targeting a keyword.
Else, you may end up running after the keywords that require a huge budget to rank for or the keywords that are almost impossible to rank for even if you buy white hat backlinks. 
You can use Ahrefs Keyword Explorer or SEMrush to put in a keyword and look into its keyword difficulty number in the KD section. Plus, the tool will also give you a rough estimate of root domains linking back to your competitors.
This will allow you to assess how many backlinks and at how much budget you need to rank for a certain keyword.  
2 Analyze Link Gap
Just knowing how many backlinks you need is not enough. You also have to figure out the authority of the websites you plan to buy high DA backlinks from.
This is where link gap analysis comes in handy. 
Look into the link profiles of the top 5 competitors, and put in the number of links at each level of Domain Rating (DR).
Analyzing the link profiles helps weigh the strength of backlinks you need from niche edits, guest posts, and so on. 
Finally, you have to compare your website against your competitors in terms of domain level. Let's say you get the required amount of backlinks based on Ahrefs' KD. 
However, you still may not rank if your site isn't as authoritative as your competitors.
So, go to Ahref's domain comparison tool and analyze the link profile of your domain against your competitors.
In case you find a gap, you need more backlinks to your website as well as to your target page.
3 Plan Your Anchor Text
Take time to plan the anchor texts you use. Avoid using the same anchor text, and rather place it safely. For this, go for anchor text cycling by using your best anchor text on your top link opportunities. Next, cycle through variations, and check out how the page performs. Use another exact match anchor text on the page if it stays in a spot for about 1-2 months.
To be on the safe side, keep your exact match anchor text below 1% on any page. Weigh the top 10 competitors to figure out how aggressive you can play. 
4 Create Drip Dates
Choose a random date to buy white hat backlinks placement and to rehearse depending on the performance.
For instance, you may come across that you can keep from overdoing/overspending to get backlinks as you don't need X number of backlinks. 
5 Buy Quality SEO Backlinks
Follow your link gap analysis, hold on to the plan, and keep your eyes on the performance.
6 Existing Backlinks
Fortify your existing placements if you get the prescribed backlinks and you still can't rank.
Don't get more backlinks beyond what's normal for a specific keyword. Go for getting tier two links instead.
Cost of Buying Links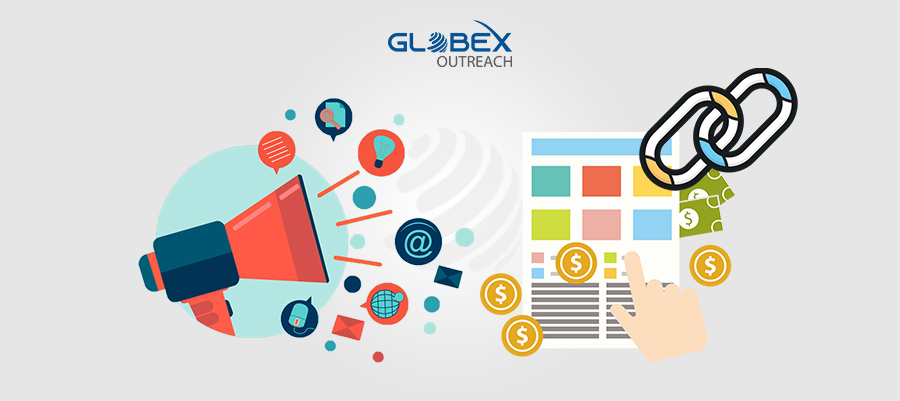 We have put together rough data based on current market rates on how much it costs to buy white hat backlinks.
Here it is:
$100-300:

Sweet-spot price range per link for less competitive industries with lots of creativity and content.

$300-600:

Costs more in more competitive spaces, such as health, technology, and legal. 

$600-1000:

High-end link building that includes industries like finance and casino.
You can check out the link building packages of Globex Outreach for a much clearer idea and leave a message if you have any queries. 
Paid Backlinks & their Risks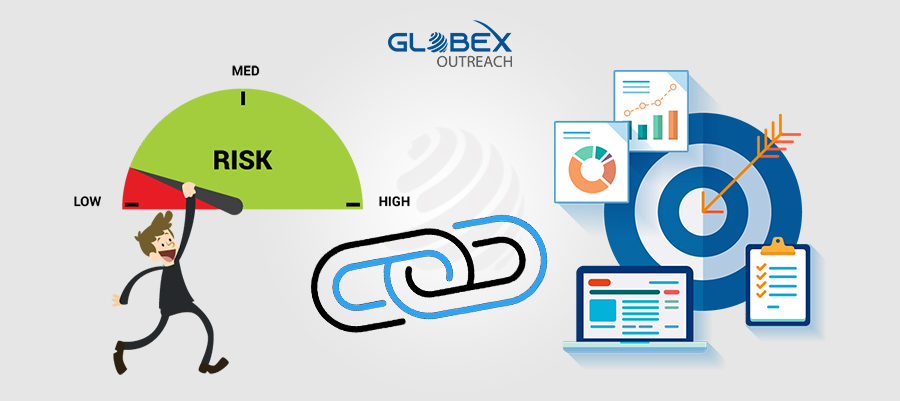 The two reasons you shouldn't buy cheapest backlinks are:
It can result in a manual action. This means a human reviewer makes up his mind that a page on your site isn't according to Google's guidelines. 
As a result, your website rankings go down. At worst, your website may get removed from Google. 
However, Google has been ignoring any low quality or spammy links nowadays. It rarely takes manual action anymore. 
You might waste your money get links on forums and directories because it has no value for your website rankings and authority though it doesn't hurt your website. 
Let's face it:
You can't cheat Google because its algorithm knows what links to value and what to ignore.
Manual Actions Recovery
Google notifies through the Search Console if you get a manual action. It also points out the reasons and the types of pages causing a manual action.
Google will also guide you on how you can sort out the issue.
Regarding link-related warnings, you just have to request sites to remove the links. Else, submit a list of disavowed links to the Search Console disavow tool if you can't ask the sites to remove the links.

Next, follow the steps told by Google to fix the issue, and ask Google to review it again. Someone from Google will look at your request and remove the action from your site. 
Afterward, your website may get higher rankings again. 
However, your website may not rank as high as before, even after the removal of manual action if your previous rankings depended on PageRank brought by the links you disavowed. 
Practical Ways to Buy White Hat Backlinks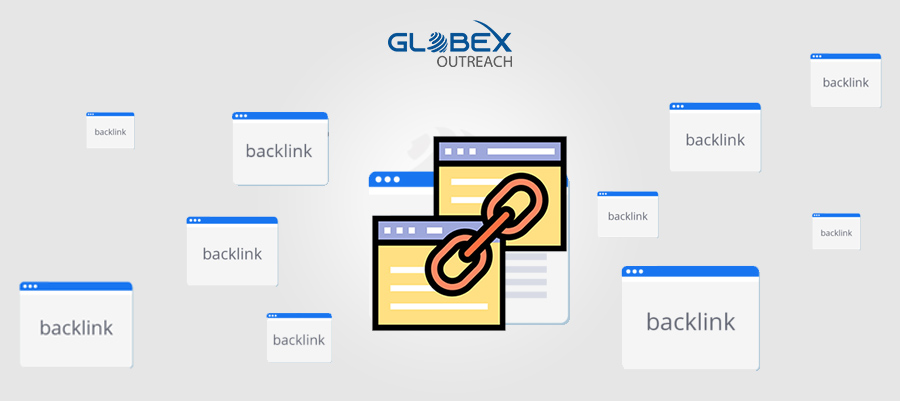 Some methods of buying backlinks must be avoided, while others aren't so black and white.
Here are the details of some popular ways to buy backlinks with the potential rewards and risks of each one.
Avoid Spammy Freelancers 
If you're in search of where to buy backlinks, don't buy backlink packages from freelance websites, such as PeoplePerHour or Fiverr. There you get both legal link building services and the riskier ones.
The riskier link-building services offer lots of backlinks for a low price. They even guarantee higher rankings and white hat links. 
Avoid them because proper backlink building goes gradually, with no guarantee, and is costly.
Ideal white hat campaign includes:
Building a strategy.

Outreaching

relevant and authoritative websites.

Negotiating with site owners.

Crafting engaging content.
Stay away from any service that guarantees a massive number of links at a low price because it takes shortcuts. 
The people offering that often have access to a network of their own made websites they can quickly place links on. This black hat strategy lets them get a certain amount of links with little effort or time.
If you buy white hat backlinks from such websites, it can ruin your website rankings because the search engines hate them.
Those people put low-quality links on directory sites or post automatically generated content on forums or blog comments.
Niche Edits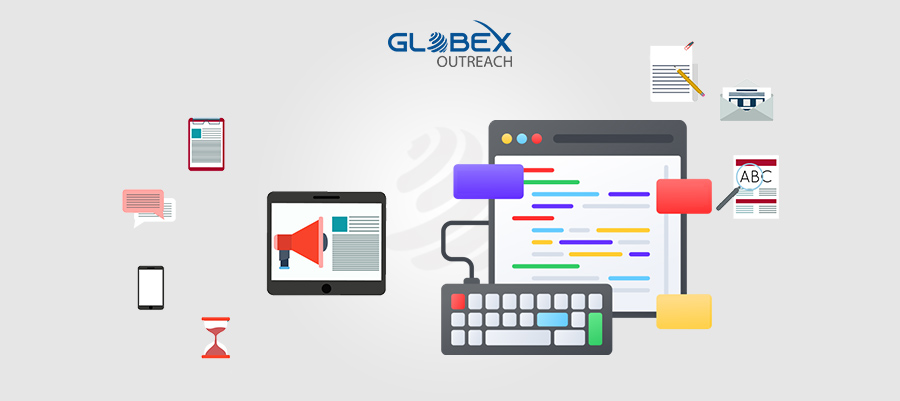 The strategy of niche edits entails reaching out to other website owners and requesting them to link back to a relevant page on your website.

The website owner asks for some payment in return. You may have to

pay for backlinks

upfront to get things going.

Niche edits are useful because they help:

Generate backlinks to pages that rarely attract links.

Choose your anchor text.

Get backlinks swiftly.

Choose the websites you want to reach out to.

If you and the website owner work carefully together, Google's algorithm won't catch whether you have an organic link or a niche edit one. 

Its drawback is you have to be vigilant about what types of sites you want to pay for links. 

After all, if a website owner is ready to give you a backlink for cash, how many other websites would he have onboard for the same reason?

Google starts thinking about the websites that often give backlinks to other websites for money as a link farm if they do it too much. As a result, it can hurt your website rankings, and this is not what you should expect when you buy white hat backlinks.

Here's a gist of how you can identify high-quality sites and low-quality ones:

Look for a site with original articles, a clear topic, stunning design, and a few posts marked as "Guest Author" because a website's traffic and its content are among the major signs of quality.

Transparency about who owns and operates a site is also vital. Look into an about page whether it has specific information.

Search for websites that drive quality, consistent traffic from Google. Sudden drops, downward trends, low traffic, or spammy keywords all show that a website is not ideal for getting the link from.

Don't judge a website merely by its high domain authority and domain rating because lots of websites in PBNs are built on high DA and DR domains.
Paid Guest Posts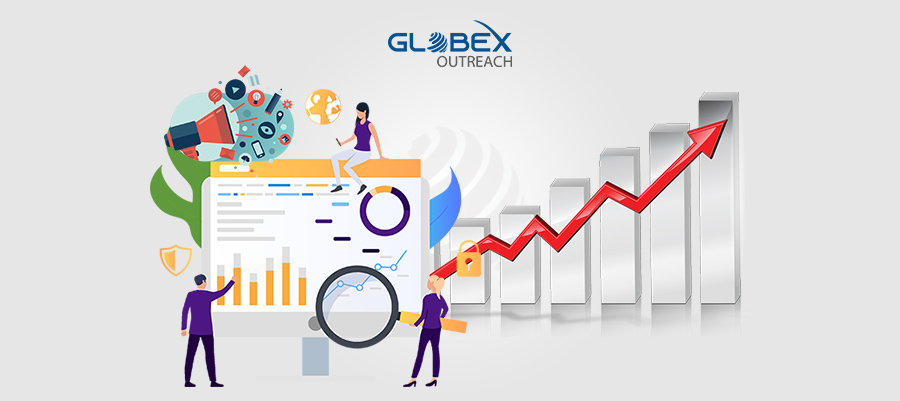 Paid guest posts entail paying a website owner to publish your article on his website. 
It's a good way to buy high-quality backlinks by choosing a website, creating content you want links on, and the anchor text.
The con is if you publish a guest post on an irrelevant and low-authority website, you can be penalized.
The two major factors that differentiate paid guest posts from niche edits are:
In the guest posting, you have to curate an article that will increase your cost if you

outsource content writing

or if you settle for writing the content yourself. It will take a lot of time.

Likewise, you may find sites that won't charge you while looking for paid guest posts, especially since you have been creating engaging content. 
So, if you're interested in guest posts to rank your website higher, buy outreach links.
Paying an Agency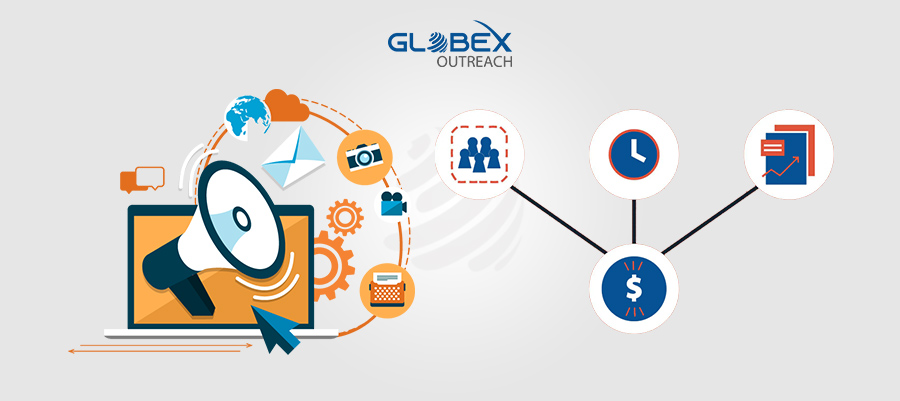 In this method, you pay an agency to get backlinks for your website instead of paying for the backlinks themselves.
Hiring someone to build links for you is not wrong per se because it's as good as paying someone to write content, manage your SEO strategy, and design your website.
The strategy a person or an agency uses to build links for you does matter. 
If an agency gets backlinks for you organically, like through PR or outreach, there's nothing to worry about.
On the contrary, you can be punished by the search engines if the agency wastes your budget on PBN links.
Sponsored Content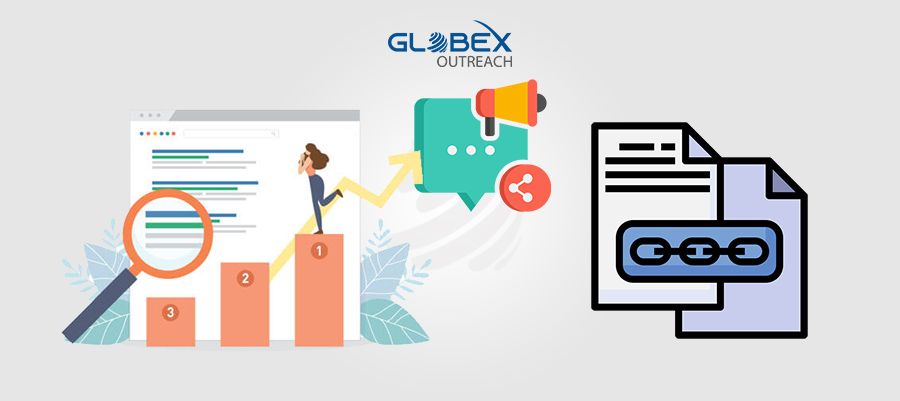 Paying to publish sponsored posts on other websites is the best way to 
This is distinct from guest posting because the website owner mentions that the post is sponsored and gives the link a rel="nofollow" or rel=" sponsored" tag.
This tag keeps PageRank from passing the post because the tag informs Google's algorithm that it's a paid post. This makes the link more invaluable than regular follow links.
To get valuable backlinks, buy high PR dofollow backlinks for your website's better rankings.
Link Tags
Rel= "sponsored": It shows Google bots that it's a paid link that shouldn't be crawled.
Rel="nofollow": This helps tell Google crawlers not to index the link. You can put it into sponsored posts rather than rel= "sponsored". Because to get the links crawled, you need to get or buy dofollow backlinks.
Sponsored posts drive traffic to our website and step up your brand exposure.
Your content can be featured on popular publications that don't take guest posts. That will encourage other websites to give dofollow backlinks to your website.
Takeaway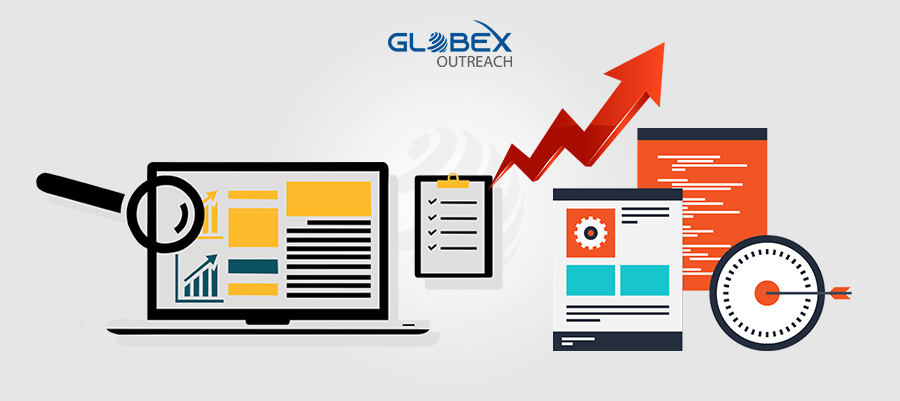 Before going for paid link building, create an action plan to decide the keywords and pages that you want to rank for, craft a prioritized list and look into your competitors.  
Make sure you purchase quality backlinks that benefit your website.
Google often compromises on frowning paid backlinks as long as you don't intend to manipulate Google's algorithms.
So, buy quality backlinks in the USA, UK, and India by following certain criteria and the process of link selection. Carefully executed link building is as beneficial as organic backlinks.