Generating measurable search engine optimization (SEO) outcomes without any kind of link building is as hard as getting pole position and P1 when driving in Haas in Formula 1. One effective way of getting better results is by focusing on social media backlinks.
The high-level view of social media backlinks strategies is straightforward: earn more backlinks going to your domain to increase your domain and page authority, after which you will organically rank higher in search engine results pages (SERPs).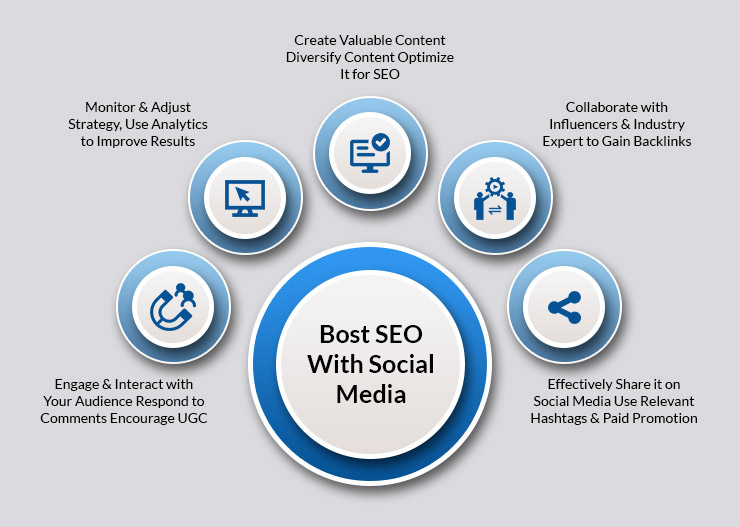 However, most marketers eventually find themselves in a rut, relying on only a few link building tactics.
You do not have to be like those marketers. You can utilize other methods of link building, such as getting backlinks from social media. 
Social media platforms such as Instagram, Pinterest, Twitter, Reddit, Facebook, and TikTok have made it easy for business owners and SEO marketers to humanize their brands and engage with their followers at a personal level.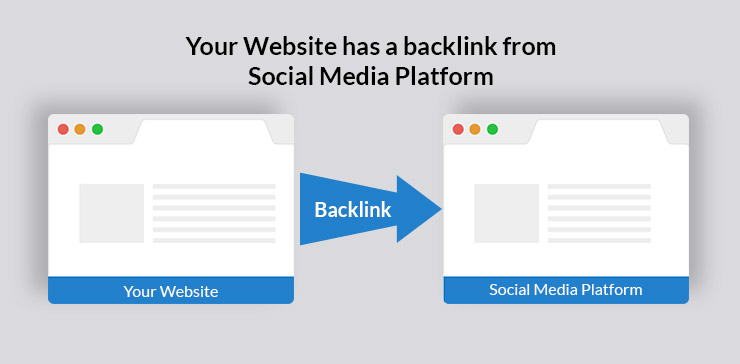 Which brings us to our question: How can you best leverage social media for link building as part of a link building strategy?
Luckily, we have covered the most effective social media techniques to increase link building and your website's social SEO simultaneously. So, without wasting any more time, let's get into the best ways to build social media backlinks:
What Are Social Media Backlinks?
Backlinks from social media are, simply put, any links on a social media platform that point to your blog, web page, or website. Backlinks from social media can be inserted in comment sections, user profiles, and posts. Plus, they can be shared as direct links on social media platforms such as LinkedIn, Vimeo, Reddit, Quora, YouTube, Digg, Snapchat, Instagram, Flipboard, Facebook, TikTok, Twitter, Discord, Pinterest, and Twitch.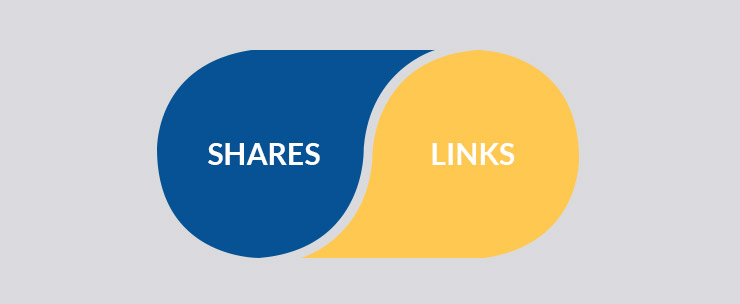 Some common types of social media backlinks 2023 include text backlinks, image sites, videos with backlinks, forum backlinks, and bookmarking backlinks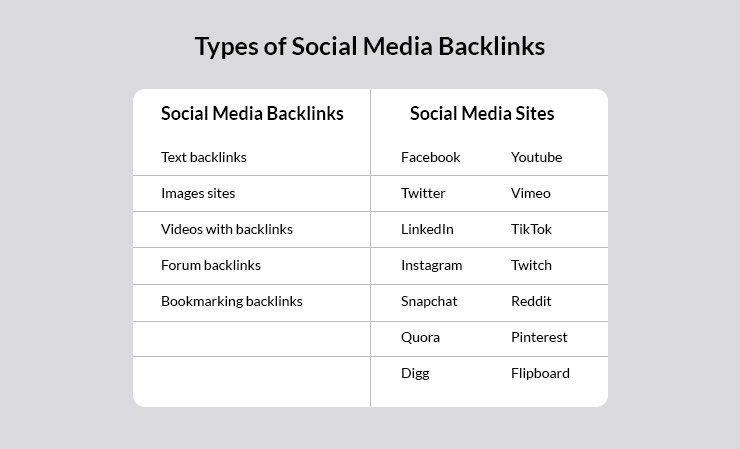 Importance of Social Media Backlinks 2023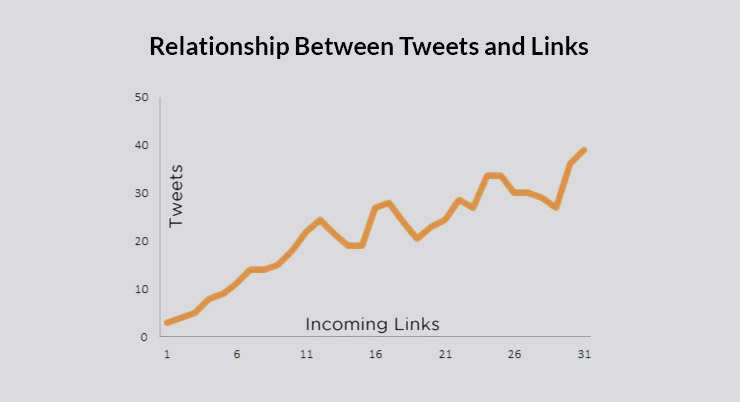 Here's everything you need to know about the influence of social media backlinks on social SEO and your website's ranking in the Search Engine Results Pages:
Social media backlinks 2023 can improve SEO both directly and indirectly by increasing your ranking in search engines such as Google and Bing. 

Furthermore, social media backlinks boost content exposure and create more opportunities for backlinks from other sites, both of which help to

raise domain authority

as well as PageRank score.

Social SEO signals can provide your content with a big, yet fleeting, SERP boost in Bing and Google.

Plus, tweets or mentions from influential individuals may have an impact on short-term keyword results. 

Even websites with duplicate content can benefit from retweets and Facebook shares for less competitive keywords.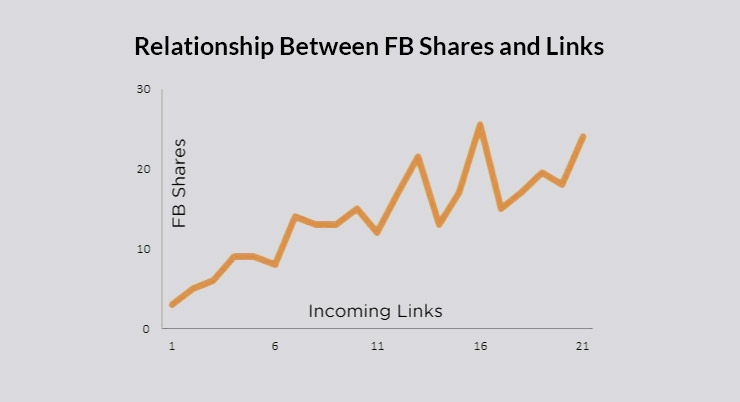 However, with that being said, you need to keep in mind that social media backlinks alone will not help you rank your content high in the SERPs for competitive keywords. If they did, everyone would have a lot more organic search traffic. In other words, you will have to pair social media backlinks tips with other strategies.
12 Social Media Backlinks Strategies You Need to Try! [+4 LinkedIn Backlinks Strategies]
Without wasting another second, let's dive straight into the most-effective social media backlinks tips that you can use in 2023:
YouTube provides one-of-a-kind prospects for link building. You can use your YouTube channel's About section to build social media backlinks. Make sure that you write a brief description of your channel before adding a link to your website.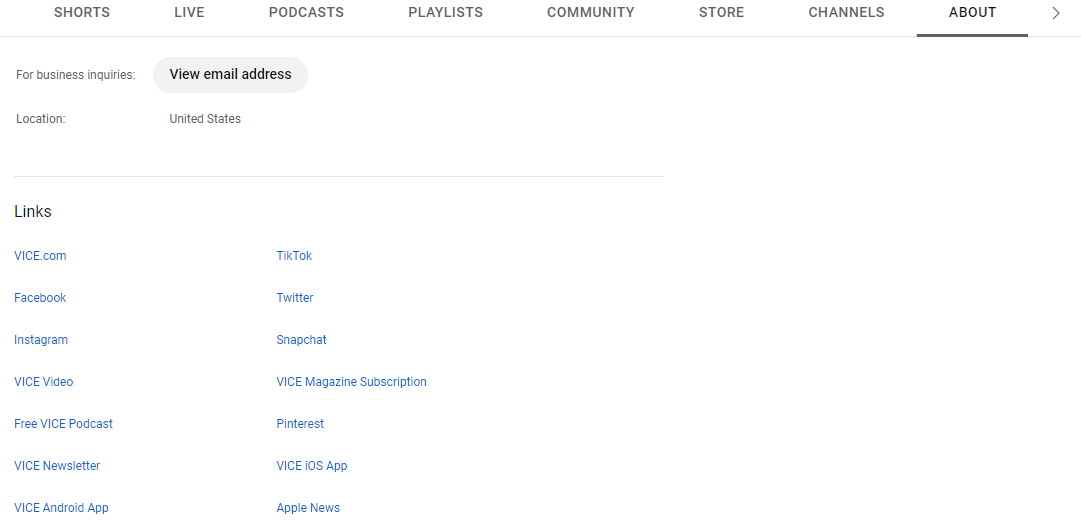 Source: Vice's YouTube Channel
On top of that, you can also include a backlink to your website in the description of every video you post. Keep in mind that this technique will work best if your links are relevant to your website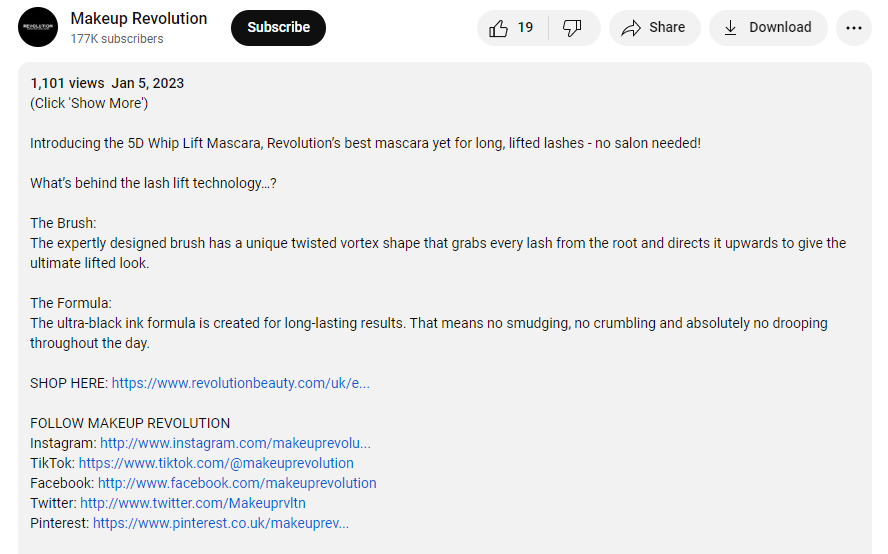 Source: Makeup Revolution's Video Description
Build a Visual Portfolio to Get Backlinks From Pinterest
Pinterest is an image-sharing network that allows users to save and find content on the internet through photographs. On a lesser scale, it allows sharing of animated GIFs and videos that are categorized in the form of boards called Pinterest boards. 
What a lot of people do not know is that Pinterest is a goldmine for social media link building. You can use Pinterest to build social media backlinks in the following ways:
You can insert your website's URL in your Pinterest profile, as Pinterest has a specific section for displaying website links. For example, here is ColourPop Cosmetics' Pinterest profile: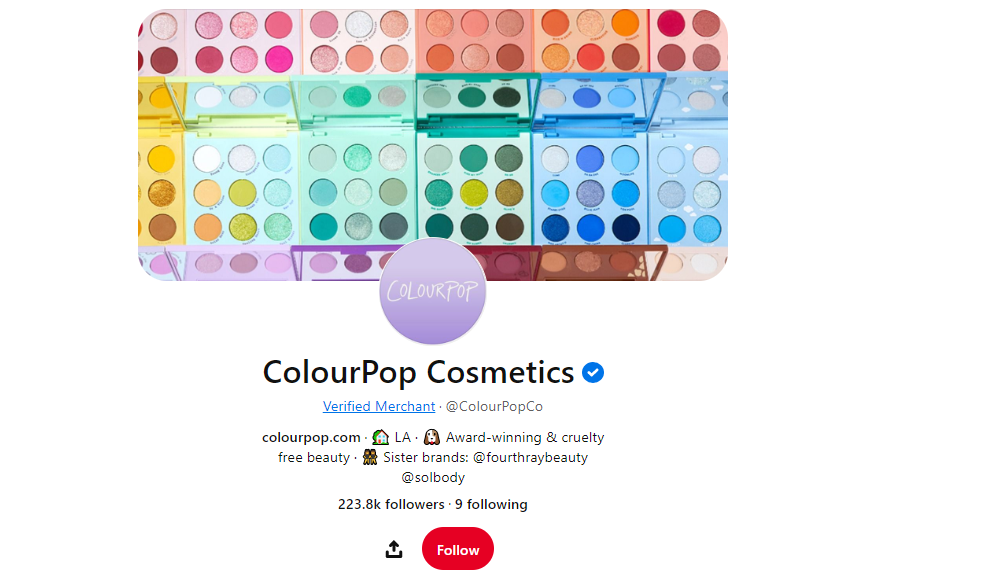 Source: Pinterest
In addition to that, Pinterest also has rich pins. These contain more information about the pinned material as well as a direct link to your website. This function not only attracts traffic but also aids in the

development of a solid social SEO backlink profile

. For instance, this post by ColourPop Cosmetics has a link to their website: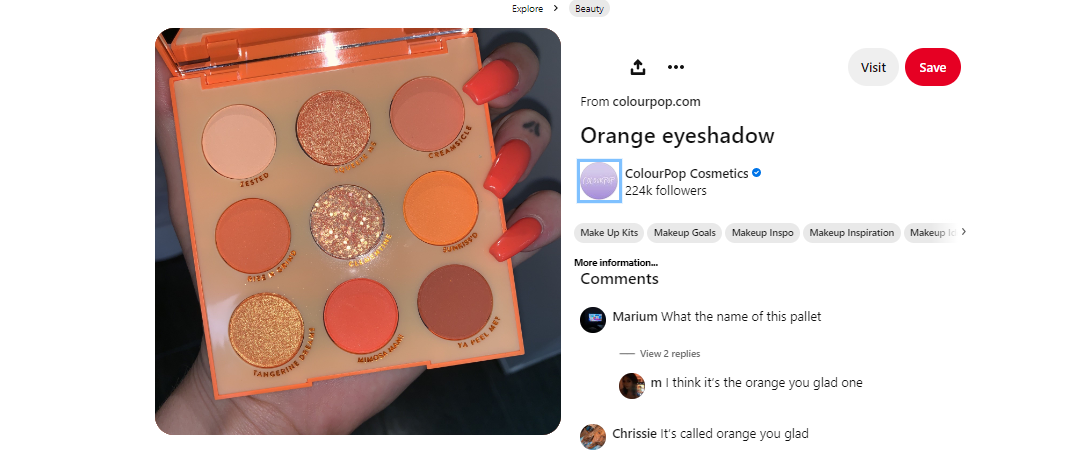 Source: Pinterest
Don't Forget to Use Hashtags
Hashtags are pretty popular (and useful) on social media platforms such as Twitter, TikTok, Tumblr, and Instagram. People use hashtags to search for data on a given topic (for example, #f1). One of the most efficient strategies to get your content discovered on social media for backlinks is to use relevant hashtags.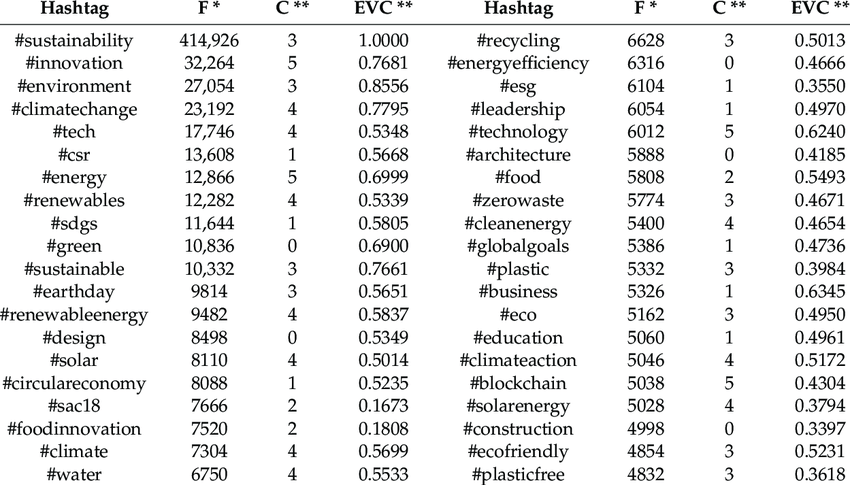 Source
These hashtags are used by reporters, bloggers, brands, and influencers to request information. Moreover, they are useful for communicating with journalists and creating social media ties. Among the most popular hashtags on different social media sites are:
– #trending on Facebook
– #MondayMotivation on Twitter
– #photooftheday on Instagram
You can use these hashtags to find content on respective platforms and contact their original posters or authors. You can even acquire a backlink in compensation for your work if you can provide them with unique information.
Do Not Underestimate the Power of Facebook Link Building
Facebook is an effective platform for building social media backlinks. Thanks to its 2.9 billion active users, it can deliver quality traffic to your website as well as boost its organic reach (consequently raising your content's ranking for SEO purposes).
You can easily obtain Facebook backlinks from various channels, such as user profiles, company pages, ads, or even comments. Facebook link building can boost your website's search engine ranking performance via both direct traffic and referral traffic.
You can build social media backlinks via Facebook by adding a link to your website in your Facebook account's bio. For instance: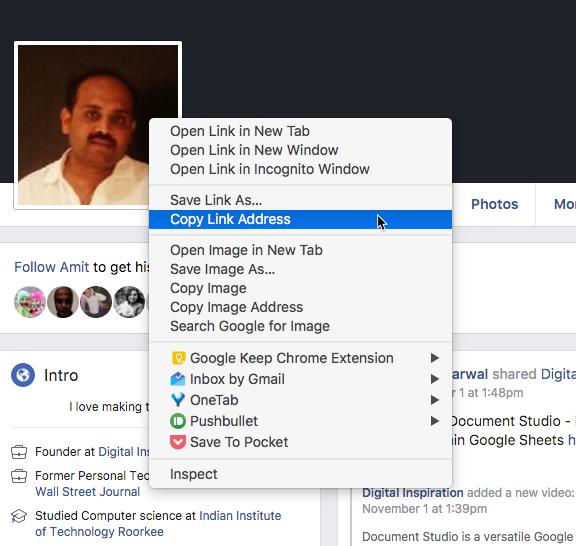 Source
You can also enjoy the perks of Facebook link building by adding a link to your blog or website in the About section of your business page. Here is an example of Sky Electric: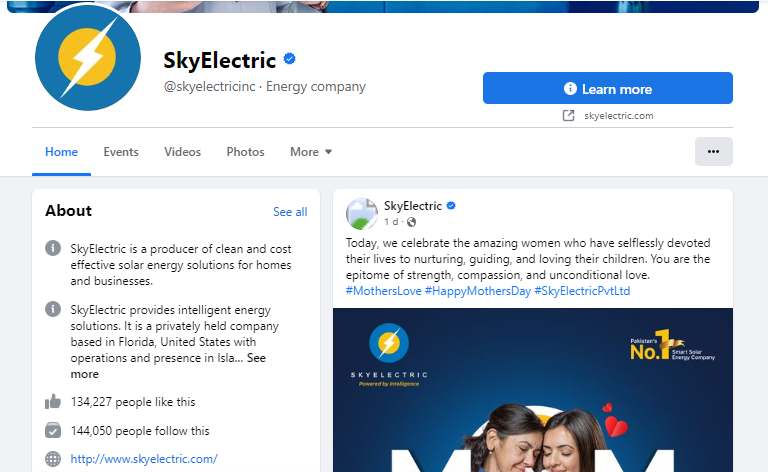 Source: Facebook
Another way to build Facebook backlinks is through Facebook posts. Whenever you share any kind of information from your website on your Facebook timeline, you have two options for including Facebook backlinks:
You can either add the link to your website in the first sentence of your status update, like this:

Source: Facebook
Or… you can add the link to your blog or webpage in the caption of the photo you have posted, for instance: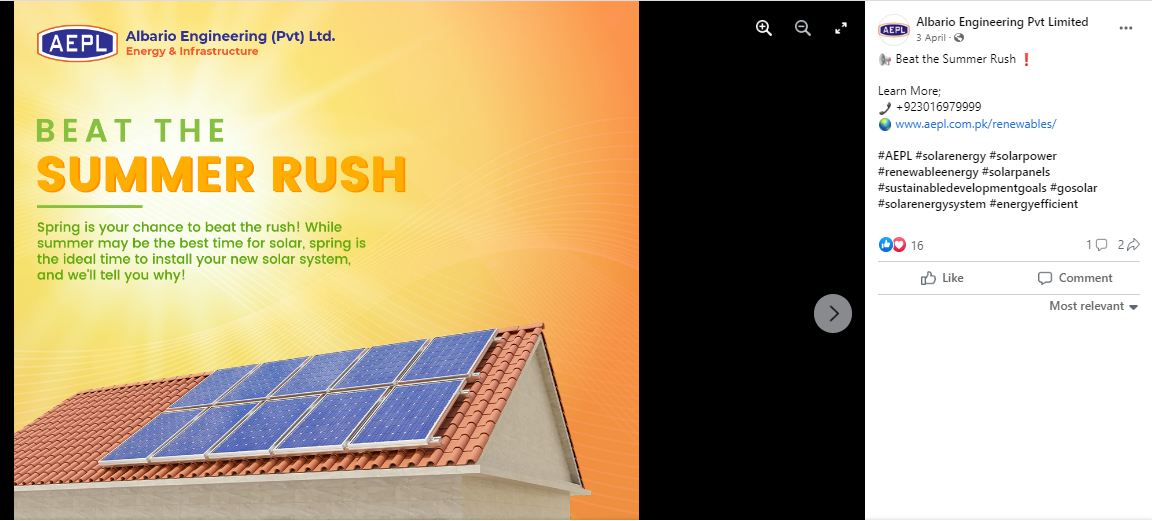 Source: Facebook
Moreover, you can also acquire Facebook backlinks by linking your website or a web page in the comments section of a Facebook post. Here is an example of how to do it by Nishat Linen: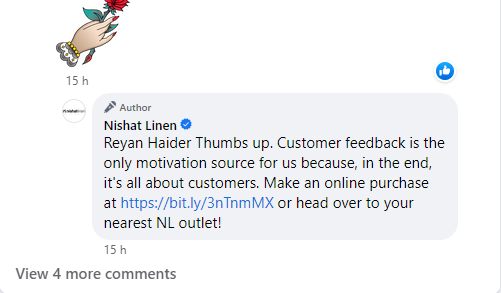 Last but not least, you can also utilize Facebook Ads to build social media backlinks. For example: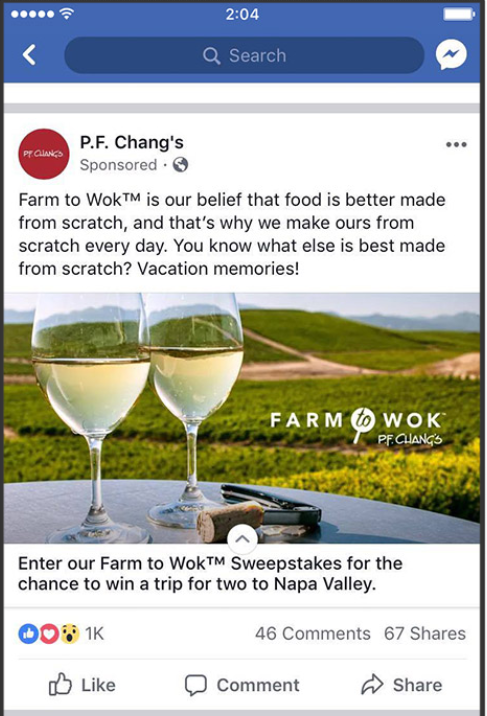 Source
Do an AMA on Sites Like Reddit
An AMA is the shortened (and more commonly used) form of Ask Me Anything. Ask Me Anything is a form of participatory post in which a person answers questions in real-time. The AMA concept originated on Reddit, but AMAs have been seen on various other social media platforms as well, such as Instagram Stories, Facebook Lives, Twitter Posts, Webinars, and others. Robert Downey Jr., the Iron Man, did an AMA on Reddit: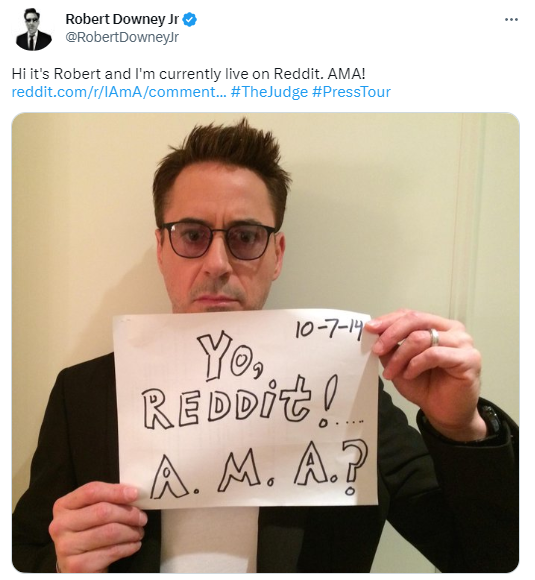 Source: Robert Downey Jr.'s Twitter
You can host an Ask Me Anything session on social media platforms such as Quora, Reddit, or Instagram. This way, you can establish your authority and share links to your blog or website by adding them to your answers (in a natural way, of course). PicsArt knows how to do it right:

Source: Zapier
Leverage Instagram for Social Backlinking
Instagram backlinks are another great example of social media backlinks. You just need to sign up for Instagram and add your personal information. Make sure that you add everything that represents your business officially, like a brand.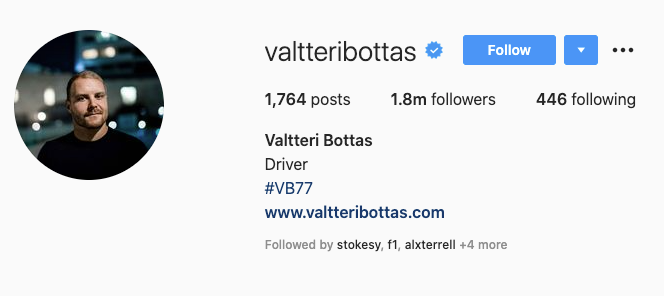 Source: The Sun
Add in your website's like when adding personal information. Adding your website in the bio will provide you with a direct backlink to your website. For instance, Valtteri Bottas has the link to his website in his Instagram bio:
However, there is one caveat with Instagram backlinks. 
When you use Instagram to build social media backlinks, you do not get many options to add backlinks. The only backlink and social SEO you will get from Instagram for your website is the one in your Instagram Profile bio.
Constantly Monitor Upcoming Trends in Your Niche
People, especially on social media channels, love to talk about issues. As a result, it does not take time before a topic becomes super popular. So, discussing what everyone is gossiping about is one method to encourage a larger audience to consume your content. Providing meaningful insight into current trends enhances the likelihood that your content will be shared, thus earning you social media backlinks.
Here's what's trending on Twitter: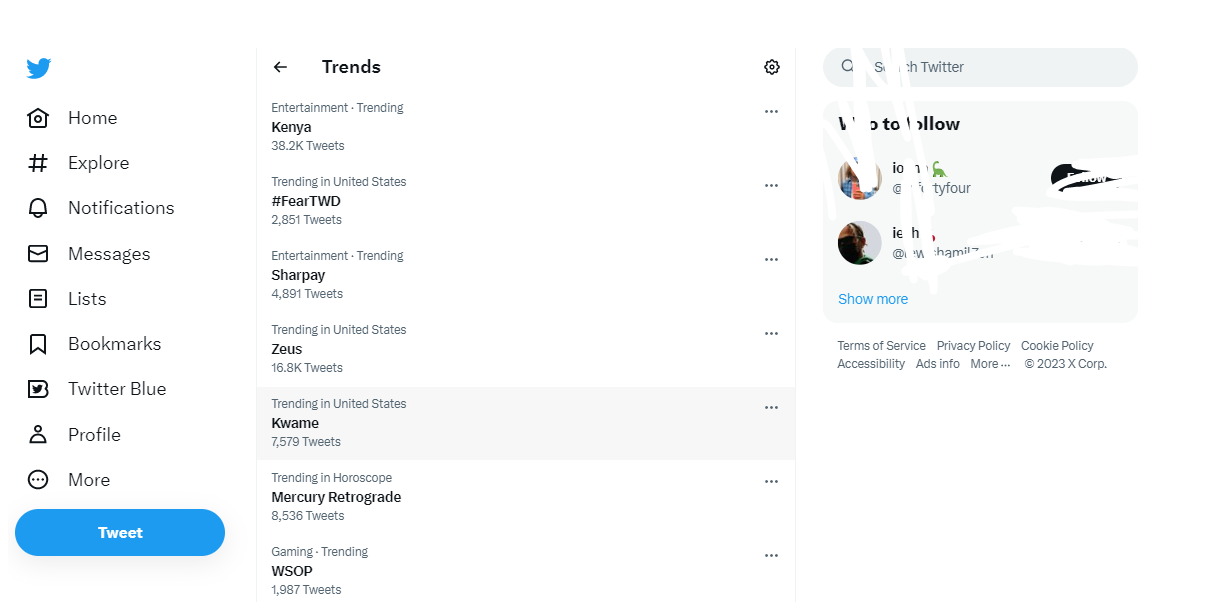 Source: Twitter
However, you must be cautious not to follow trends that could harm your business if you are serious about your social SEO. It is more appropriate to write articles on current trends that are relevant to your niche.
You can use current trends to establish yourself as an authority figure in your niche and make your business stand out.
Use Twitch to Build Social Media Backlinks
Have you ever heard of Twitch backlinks? Chances are you might not. Using Twitch To build backlinks is one of the rarest social media techniques for link building.
So, what is Twitch, and what are Twitch backlinks?
Twitch is a well-known internet service for watching and streaming digital video broadcasts. It was once nearly solely dedicated to video games. However, it has extended to include broadcasts dedicated to artwork production, music, cooking, q&a sessions, debates, and just chatting.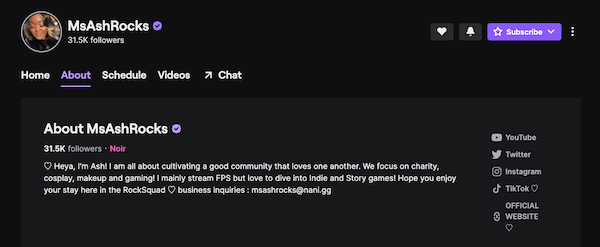 Source: Stream Labs
In order to get Twitch backlinks, you need to create and post content consistently. This means that you will have to stream quite regularly. You can include the link to your website in your bio or share it with your viewers via comments. 
As long as your broadcast is fresh and exciting for your viewers, you will have a higher chance of getting more visitors. As a result, you will be able to increase your online presence on search engines. The more often you go live, the more likely your live video will appear in search results, and your website will get more visitors.
Join Influencer or Blogger Groups 
On Twitter and Facebook, there are a plethora of niche-relevant blogger groups that can be invaluable resources for expanding your network. This Blogging Bost group on Facebook, for example, has almost 33,000 members. It's a terrific opportunity to meet new people and look for opportunities to build social media backlinks.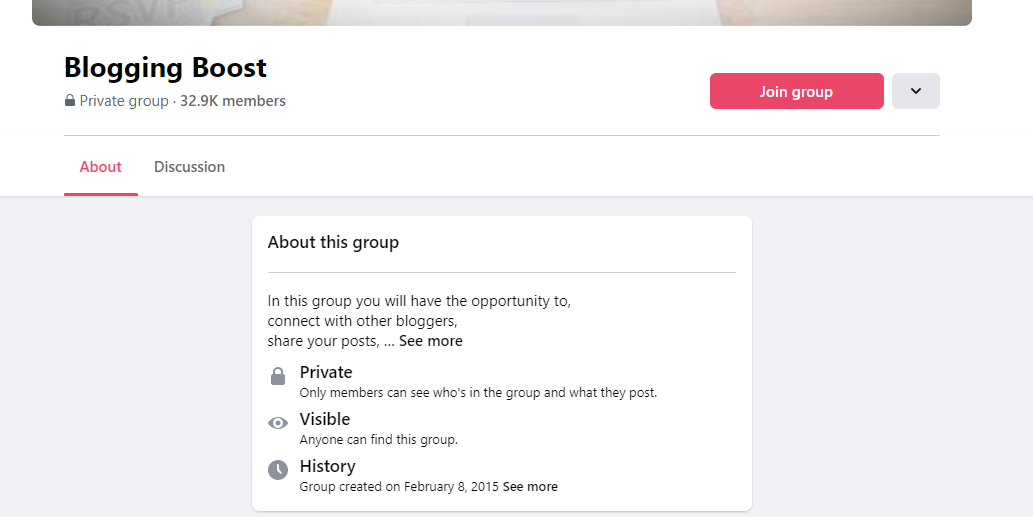 Source: Facebook
People in these forums make very particular and detailed requests for information. Thus, you can quickly learn about their niche and determine whether they're a good source of backlinks for you or not. Joining blogger groups also aids in the development of your professional network.
The only disadvantage of this method is that it might be time-consuming. After all, you must search across multiple platforms to find suitable groups. Nonetheless, this manual link building technique is well worth the time in order to uncover lucrative link building chances.
Do Not Forget Twitter and Get Twitter Backlinks
If you are using social media backlinks strategies, you just cannot neglect Twitter. Twitter is a very interactive platform since the only way to express your thoughts is through tweets and replies. 
So, what do you need to do to get Twitter backlinks for your website? Create an account, first of all. Use hashtags, insert keywords, and add your website's link in your tweets. Plus, you can utilize hashtag links.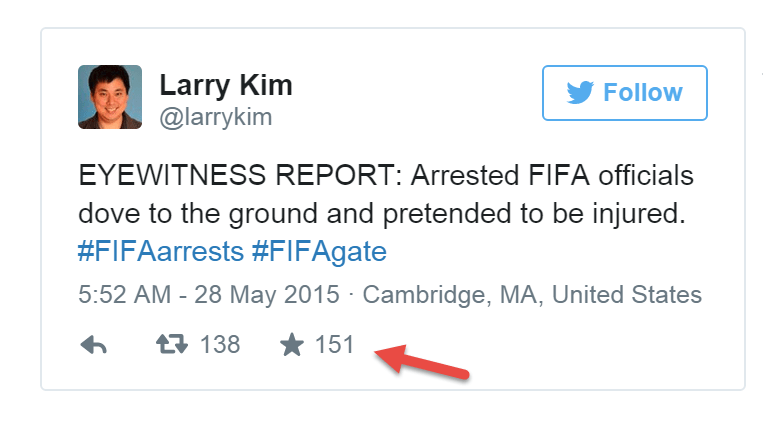 Source: Word Stream
If your tweets are interesting, people will retweet them. For example, here's Sir Lewis Hamilton, the most successful F1 driver, retweeting a tweet by Susie Wolff, the managing director of F1 Academy: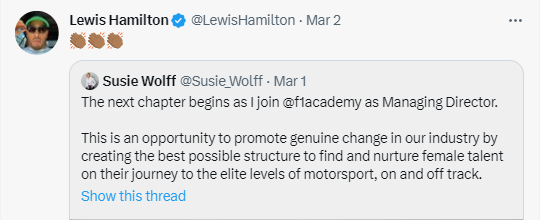 Source: Twitter
Now that is the basic method to follow. Unlike Instagram, Twitter offers numerous ways to build social media backlinks. You can get Twitter backlinks by adding a backlink to your website in your profile, for example: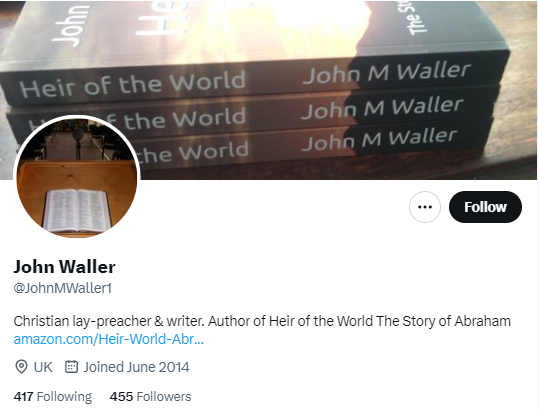 Source: Twitter
You can also add a link to your website in the Website URL Field on Twitter. Here is an example: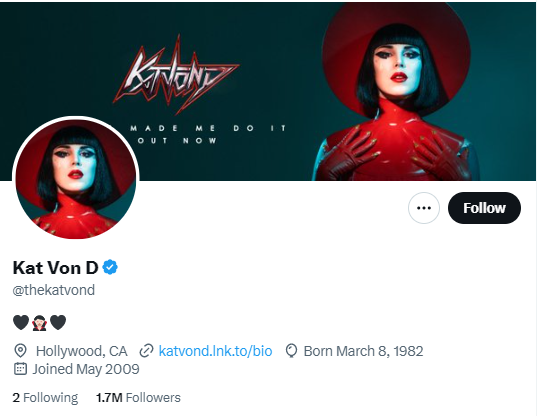 Source: Kat Von D (Twitter)
Furthermore, you can add backlinks to your website in your tweets, as we have already mentioned. Or you can add backlinks to your website when replying to other peoples' tweets, like the image below: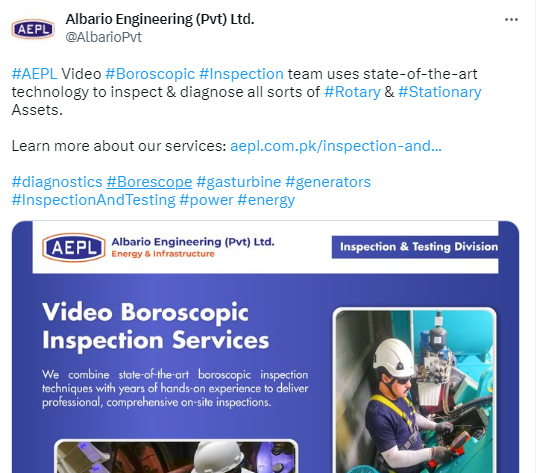 Source: Twitter
On top of that, you can have your friends provide Twitter backlinks to your website. Lastly, you can write about different brands and post on Twitter. Just make sure that you mention them, and when they retweet, you will get a backlink from social media.
Use Customer Reviews to Build Social Media Backlinks
While we know how well website testimonials do when it comes to link building, you'd be surprised to know that customer reviews on social media are just as effective. 
Customer reviews provide social proof, enable you to keep your content up to date, and boost engagement. Besides, they also increase your link-building prospects.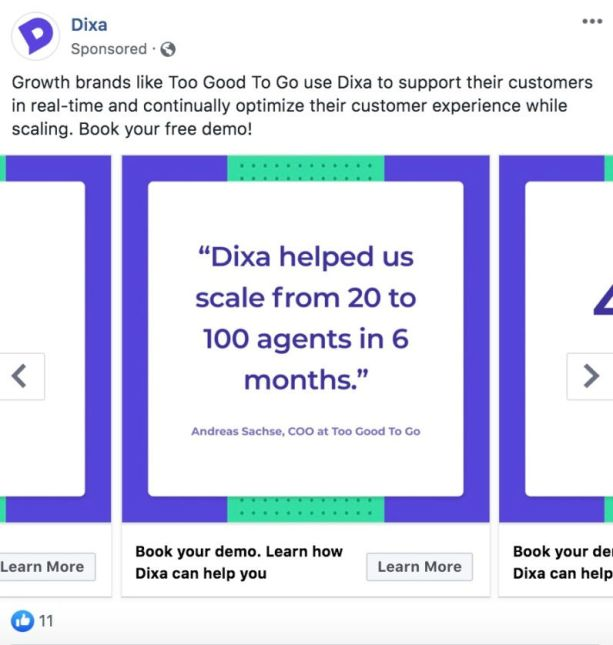 Source: Flipping Book Blog
How do they do that? 
Well, for starters, customer reviews help social media profiles rank higher in search engines. Plus, they can assist you in ranking higher for NEW keywords. Once your content ranks higher, it will get noticed by more and more people wanting to link back to it.
The cherry on top is positive customer feedback also builds trust. More potential clients will click on your links, visit your website, and share your content.
Here is a life-saving tip for you: When using social media for link building, make sure that you resolve any bad reviews ASAP before it creates a bad reputation for your brand! 
For example: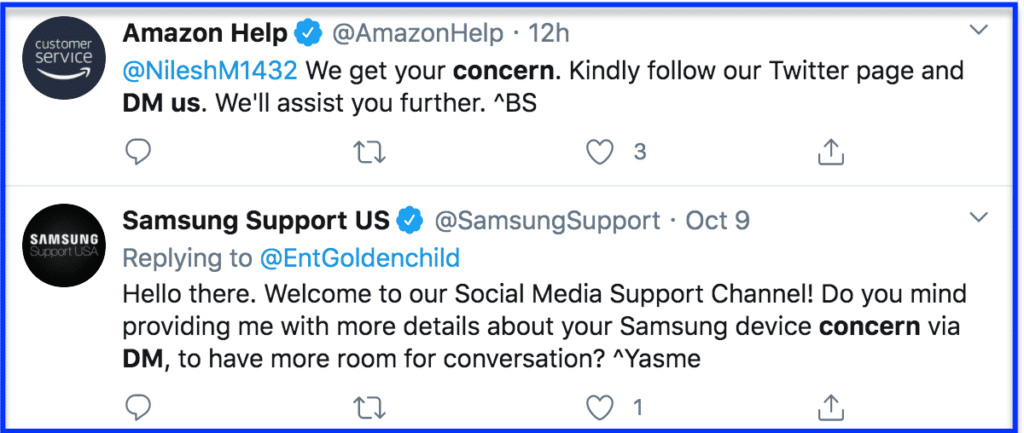 Source
Collaborate With Other Social Media Influencers
Networking and collaborating with other influencers in your industry will help you acquire more content, page mentions, and, subsequently, social media backlinks. This engagement can open multiple doors for you for social media link building. This includes guest posts, social media mentions, and content mentions.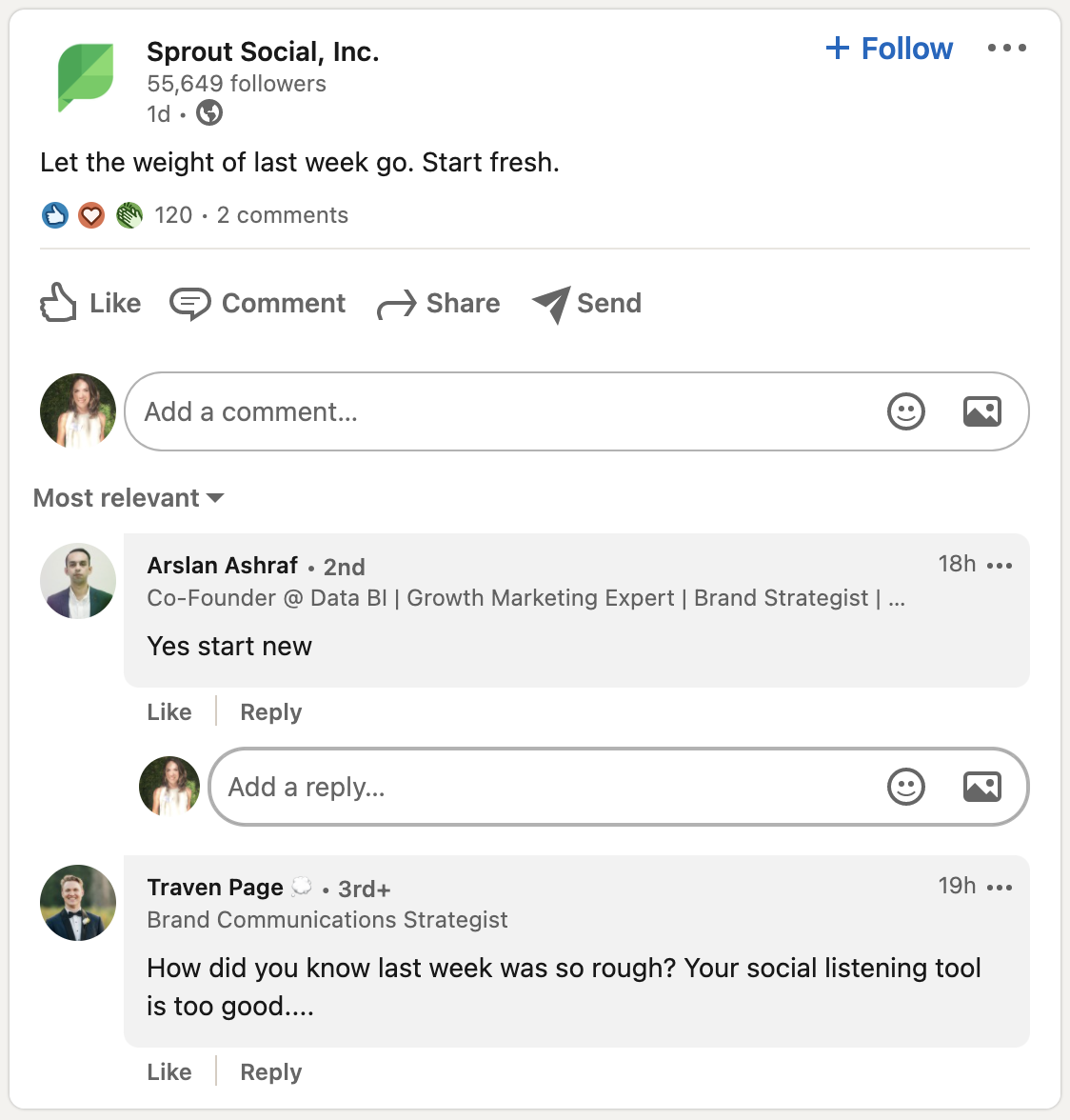 Source
Make a list of the best blogs and social media pages in your niche in order to engage with them. Following that, you should interact with them (by liking, sharing, or commenting on their post), or repost their content.
As time goes on, you might notice that some of the influencers have started responding to your interactions. They will then start liking your content as well. 
When this happens, make your move and send them a message to explore prospective link building opportunities. Another good approach is to use email. Make your contact as individualized as possible to maximize your chances of a good response.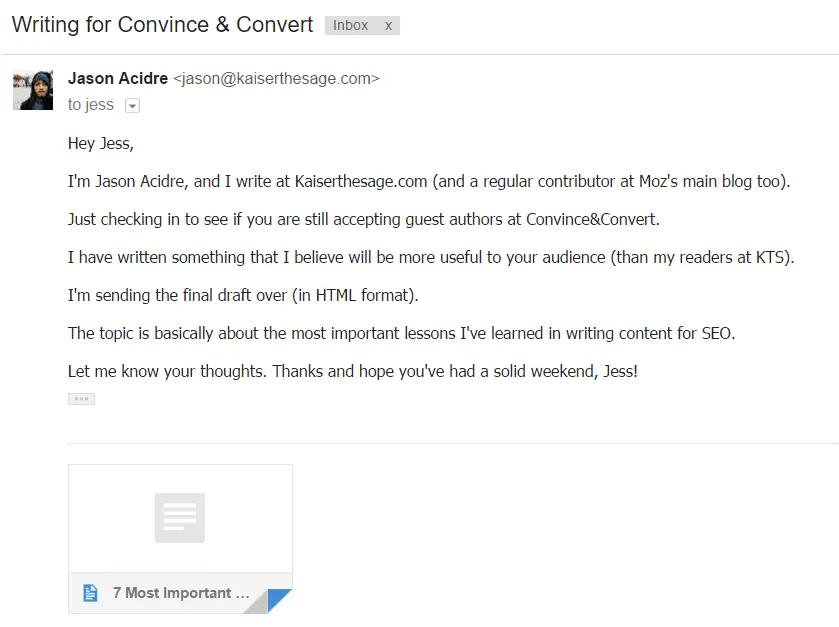 Source: Kaiser The Sage
How to Acquire LinkedIn Backlinks?
If you are looking to build backlinks from social media, you need to try Linkedin! 
LinkedIn is so monumental in building social media backlinks 2023 that we created a separate heading for it!
LinkedIn link building is an effective marketing method for increasing visibility, establishing quality backlinks to a website, and increasing brand awareness online.
Here is you can acquire Linkedin backlinks:
Join Relevant LinkedIn Polls, Discussions, and Groups
One of the cleverest yet subtle ways to get Linkedin backlinks is by joining relevant groups. These groups can enable you to interact with other professionals in your business, with already well-established websites boasting authority and credibility.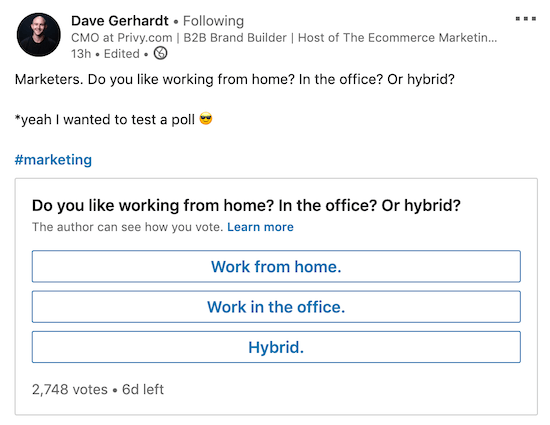 Source: Social Media Examiner
There is nothing better than participating in conversations or polls if you want to use social media for link building. Contribute useful information while presenting oneself as a subject matter expert. People may get interested in learning more about what you do.
Remember that joining these discussions, polls, and groups should be done with caution. You don't want it to appear like your intention is to spam. This implies that instead of publishing links without context, you should participate in debates and offer valuable advice wherever feasible. As a result, members will perceive you as someone worth talking to.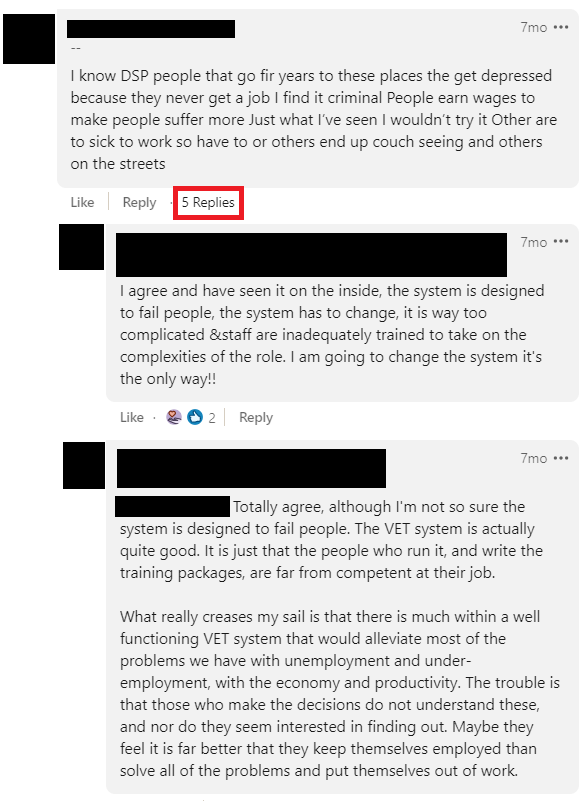 Source: Filt Pod Institute 
This authority will increase their likelihood of clicking through when they see anything from you that piques their attention. As a result, you will get social media backlinks.
Add Your Website to Your LinkedIn Profile
When you create an account on LinkedIn, it will ask you if you want to link any websites to your profile. You can choose from six categories, including RSS feed, personal, portfolio, blog, company, and others. In general, your main corporate site should be your primary one. You can, however, backlink to numerous sites, such as your portfolio, personal blog, and your company's official website.
When you go to add the backlink to your website, you will see a "+ Add website" link. This is where you will add other websites to which you want to send social media backlinks. Plus, you can add about three websites to your portfolio.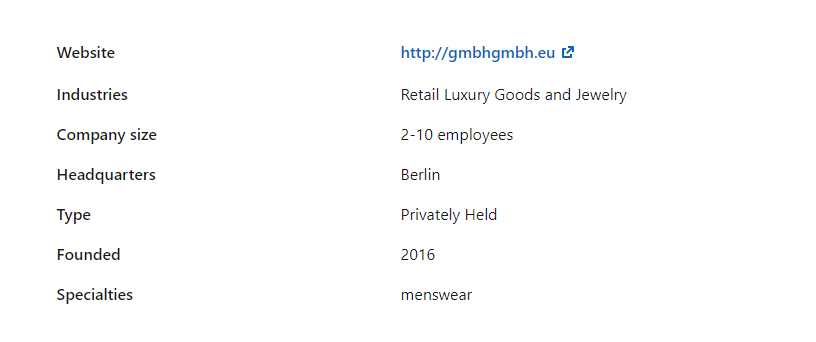 Source: LinkedIn (GmBH's LinkedIn Profile)
But then what? 
Well, once you are done, you have to play the waiting game. 
Google will then include the websites to your website's backlink profile every time you reference it in a LinkedIn article. When you visit LinkedIn's homepage, you will be redirected to the feed. There you will have the option of writing an article or posting a video or image. You will get Linkedin backlinks every time you write an article that includes a link to your website.
Work on Acquiring Professional Contacts on LinkedIn for Better Social SEO
LinkedIn is mostly used for professional networking, as opposed to many other social media platforms where people interact with friends and family. Needless to say, Linkedin provides an excellent opportunity to build social media backlinks. 
You just need to ensure that any LinkedIn relationships you establish are genuine. Sending nonspecific connection requests with the usual message will not help you develop relationships or foster curiosity. 
Discover people who are interested in your career or company. Then, introduce yourself and explain why they should engage with you via customized messages.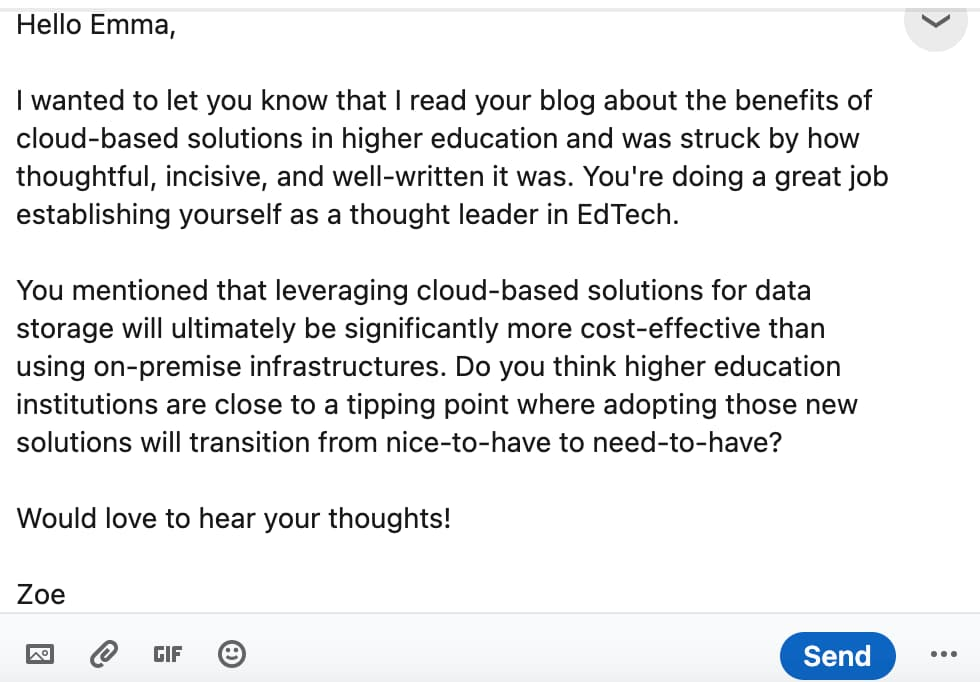 Source: HubSpot
Once your requests get accepted, these relationships can be useful when it comes time for them to link back to the content you published. Plus, these connections will also come in handy for guest blogging opportunities. You can also use them for social backlinking to enhance your rankings even further. 
Add Links to Your Website in Your Posts
Another good strategy to gain quality Linkedin backlinks is to write quality LinkedIn articles. Include links to valuable pages on your website within those articles. 
Make sure that any content you post contains backlinks to your website, so potential buyers can quickly locate it. This is especially useful for improving the quality of Linkedin backlinks. It allows potential buyers instant access to your site without them having to hunt for it online. Moreover, it gives others in the community the opportunity to learn more about you and your services.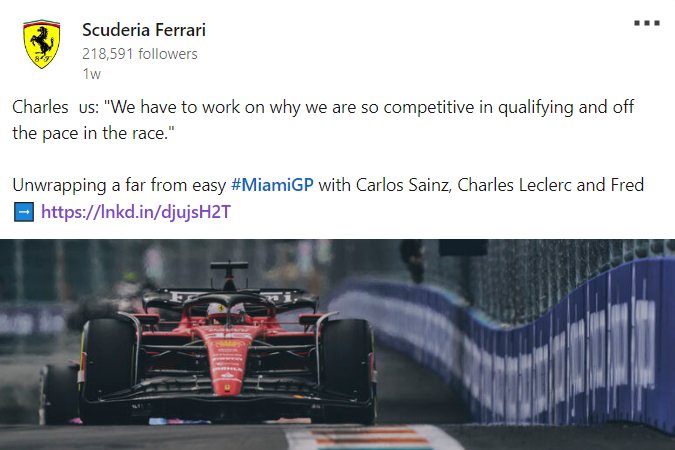 Source: LinkedIn
LinkedIn articles and posts will help you attract a larger audience who are interested in what your company has to offer. As a result, these readers may include backlinks to your web pages and build social media backlinks for you.
Furthermore, once you've established an active presence on LinkedIn, interact with other people. How? By commenting on their content or sending them requests.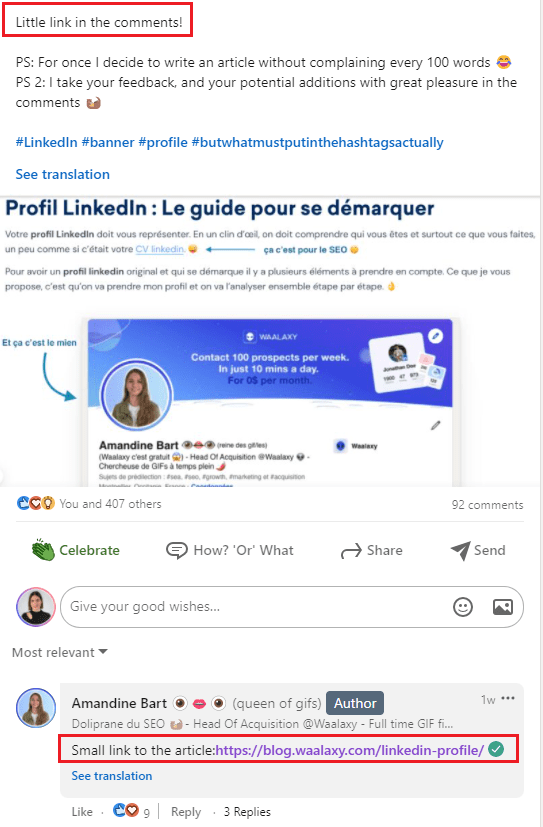 Source: Waalaxy
LinkedIn is now widely recognized as the finest platform to work on social SEO. It generates quality backlinks through customized outreach. Using the tactics outlined above, you can obtain Linkedin backlinks that will result in improved credibility. Moreover, you will get a higher ranking in LinkedIn searches.
So, using social media for link building doesn't sound that bad now, does it?
Wrapping It Up
There are numerous ways to use social media for link building and increasing brand authority. Some of these social media backlinks strategies are long-term, such as networking with journalists. On the other hand, there are some social media techniques for the short term (for quick wins). For example, following a Twitter hashtag such as #fishtankdotlive.
If you have a successful company or website, you most likely already have a sizable social media network composed of various brands, influencers, and bloggers. Contact a handful of them. Discuss possible collaborations to build social media backlinks.
What can you do for them to acquire social media backlinks? Can you offer them a guest post? Or can you review their service? 
The opportunities to acquire backlinks from social media are endless!
The question is: Are you looking in the right places?