Link building has always been the best aspect of search optimization campaigns. However, times have changed. So, have link building strategies!
For starters, it is now impossible to build link farms because Google has started penalizing websites with websites. Google has become smarter, so you can't add too many links to your website just for the sake of link building. As a result, SEO experts and digital marketers have made the move to white-hat link building strategies.
Fair play to them!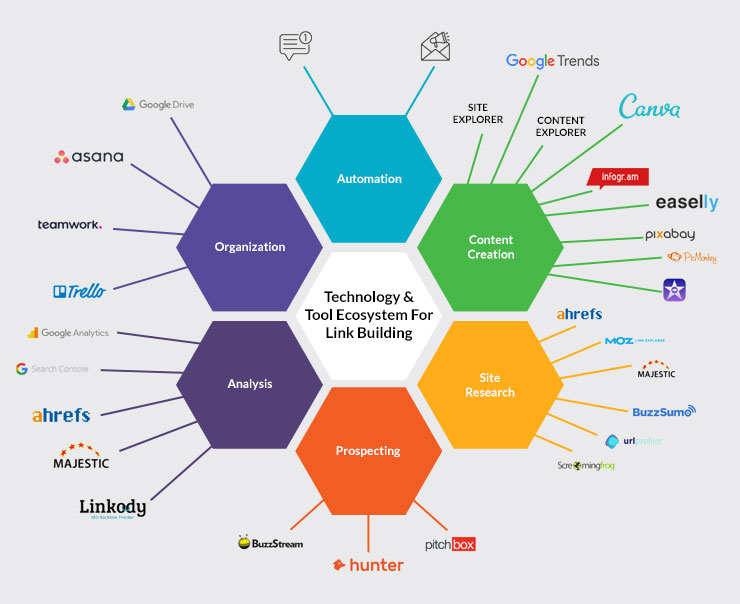 However, earning backlinks is harder than solving a rubik's cube blindfolded, especially if you try to do the former manually. You will need help finding link-building opportunities, determining those opportunities, and reaching out to bloggers you think are worth the effort.
This is where link building tools and software come in. The best link building tools & software for 2023 can help you with link analysis, email outreach, link prospecting, vetting, and so much more. 
To help you out and make things easier for you, we have curated a list of the best SEO link building tools. These tools include every function and metric you are going to need. There is something for everyone.
So, without further ado, let's dive straight into 13 link building software solutions for 2023:
Kicking off the list of the best link building tools in 2023 with the infamous URL Profiler. What is it, and why is it so special? URL Profiler acts as an API for many high-quality SEO tools and link building outreach tools. However, it is not a web application.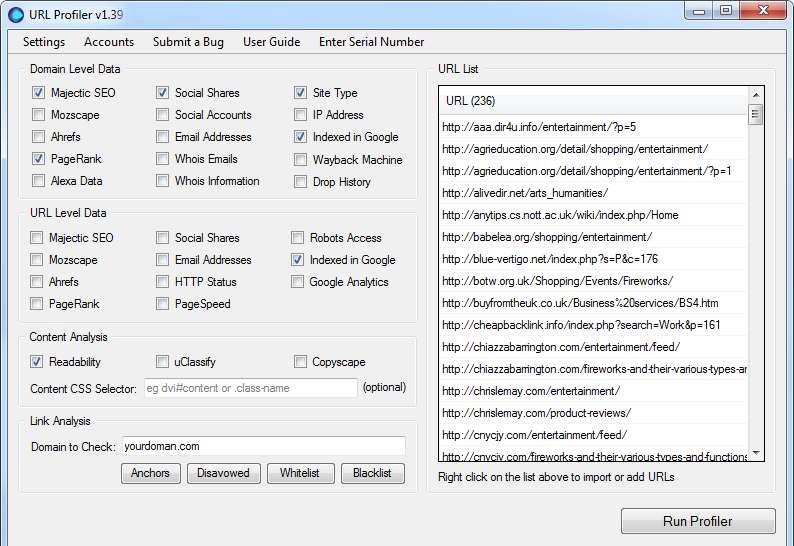 Source: URL Profiler
In order to use URL Profiler, you have to download it and get an active license to get started. The best part is that you do not need to purchase any proxies in order to audit your URLs. Moreover, you use it to retrieve a diverse range of links without any constraints. Once you have the links, you use the data extracted from them to create an inventory, add internal links to your content, and boost your internal linking game.
What Makes It One of the Best SEO Link Building Tools? The Content Scraping Feature
What makes URL profiler stand out from the rest of the top link building automation tools is its ability to extract link prospects from any source whatsoever.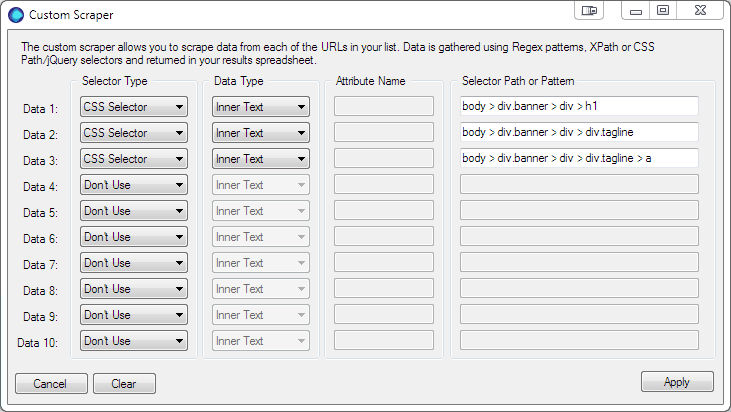 Source: URL Profiler
It has a readability option that you need to tick off in order to get author names from your list of URLs. We love it so much because it comes in handy, especially when you have a list of prospects and you just need some other information in order to reach out to them.
If you have not heard about Linkody, then you have to be living under a rock all this time! One of the top link building automation tools to grace 2023, Linkody is not only super user-friendly, but it is also one of the most inexpensive tools you will find in the market. However, do not let its price make you doubt its ability to manage and build links. It boasts a decent link index that will get the job done.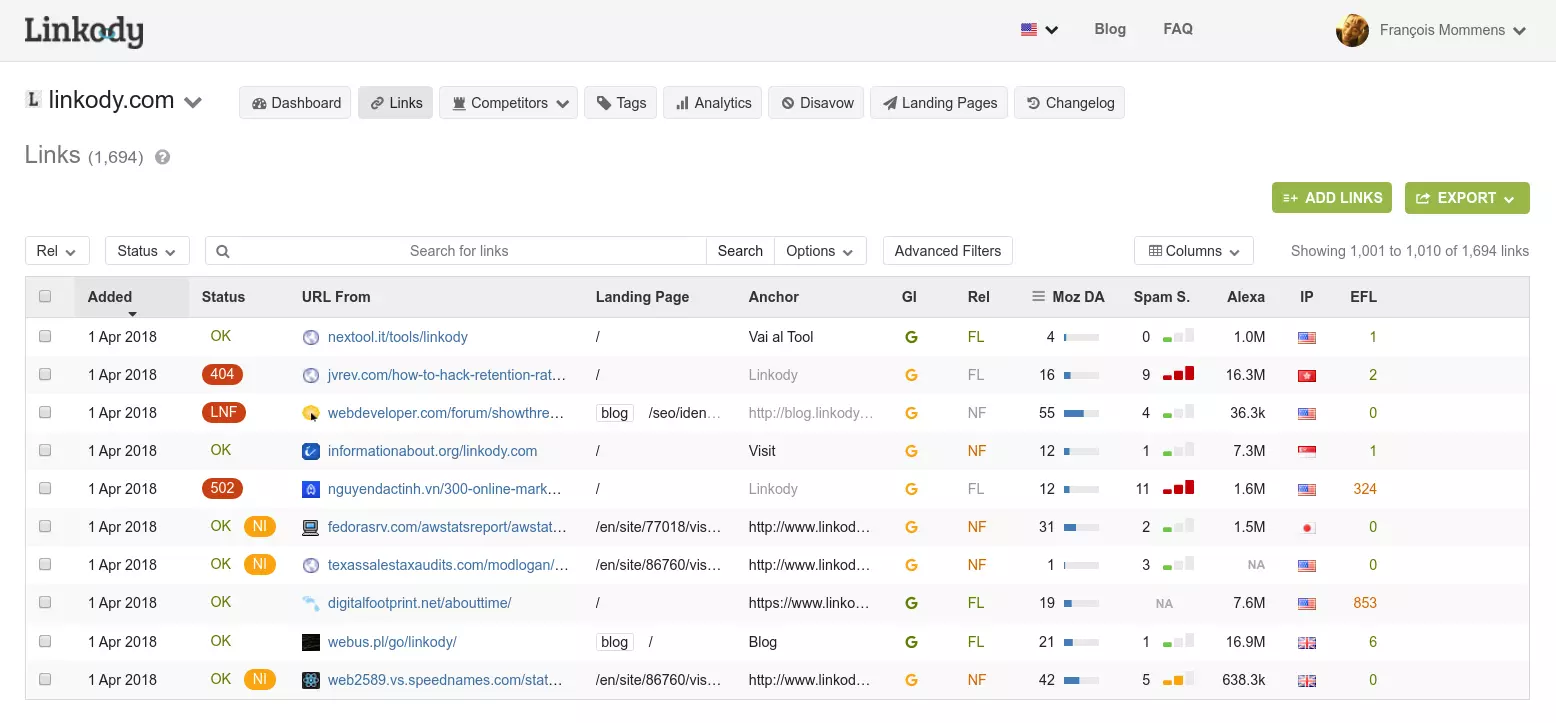 Source: Linkody
You can use Linkody to keep an eye on your competitors and their link building strategies. The best part about Linkody is that it alerts its users whenever they gain or lose a link. Furthermore, you can utilize all metrics at your disposal to analyze your link profile and see where you stand in comparison to your counterparts. It also helps identify bad links and quickly disavow them. 
What Makes It One of the Best SEO Link Building Tools? The Google Index Checker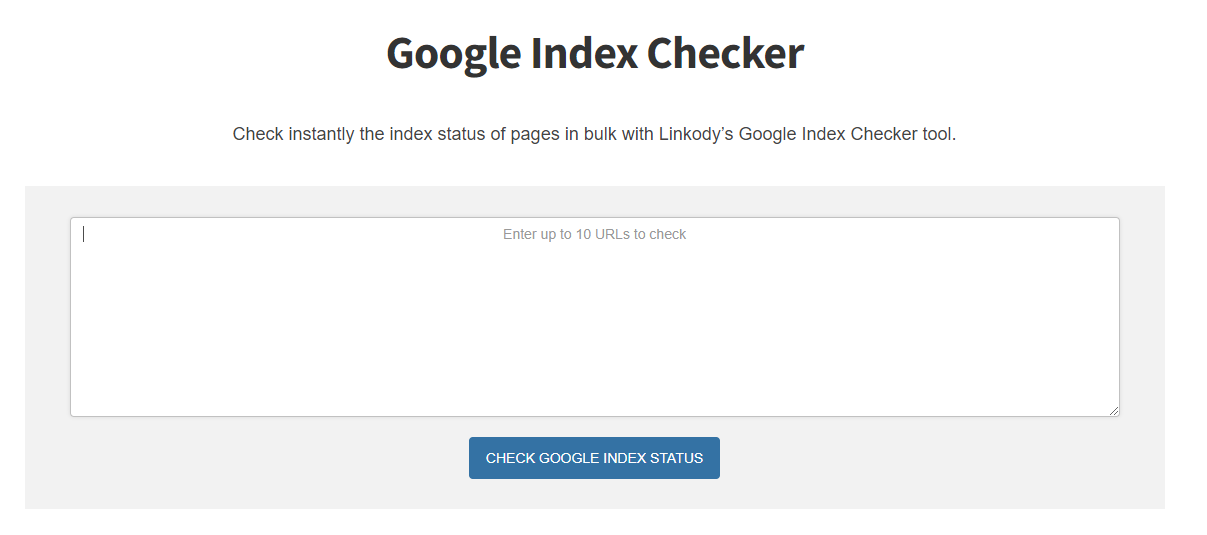 Apart from easily managing your links and domains in one place, Linkody can also instantly check the index status of pages in bulk. In case a page is not indexed, Linkody checks if its domain has been indexed or not.
It is impossible not to talk about HARO when discussing the best link building tools & software for 2023. If you haven't heard about HARO already, it is a top-notch tool that digital marketers can't get enough of. It works by connecting journalists looking for unique sources of information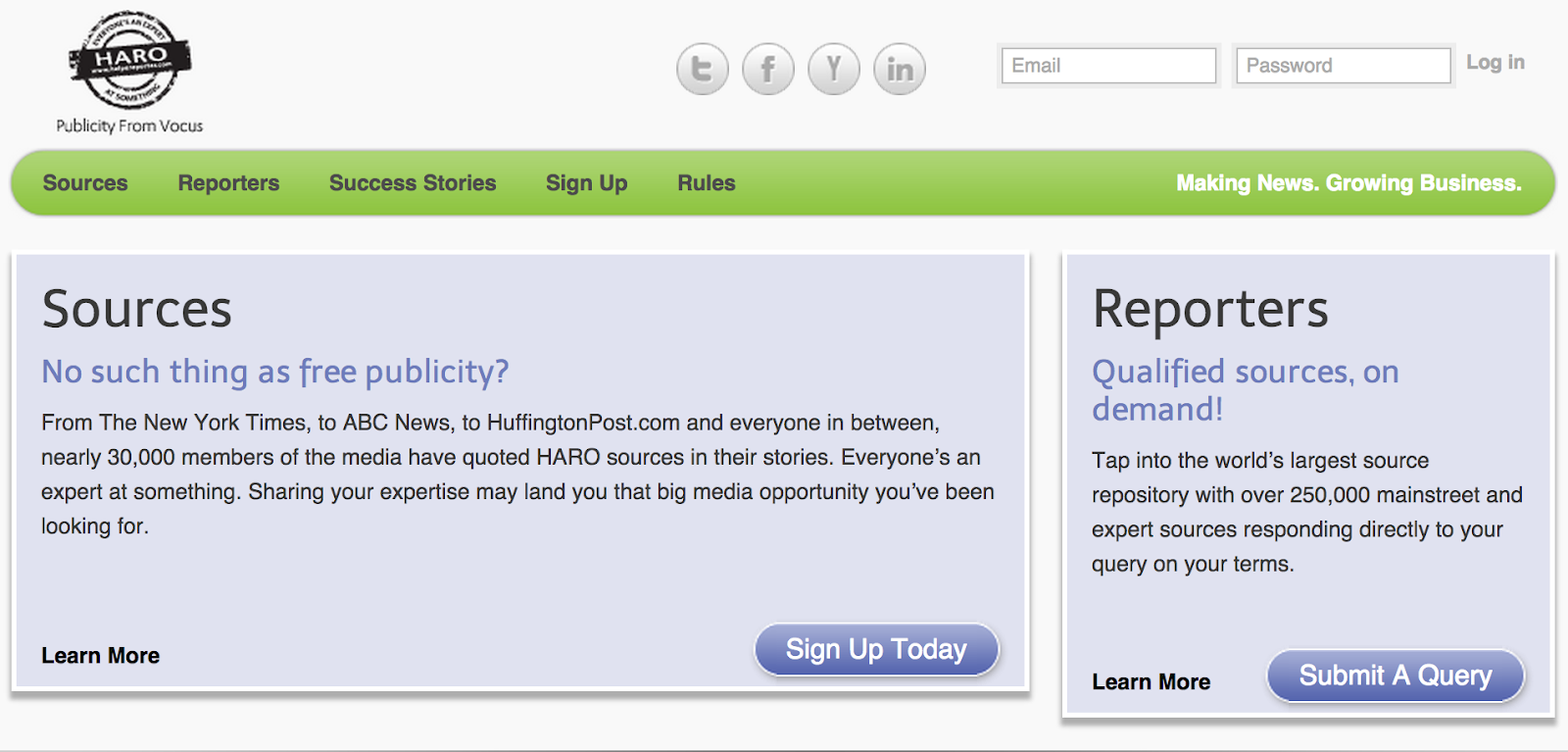 Source: Up City
It is heaven for marketers looking for high authority backlinks from websites like Forbes because HARO is full of journalists from websites with DR 80+. In order to use HARO to build links, you have to sign up at different sites and pick your niche. HARO sends its users emails on a daily basis with relevant requests from journalists. It has a filtering option, too, so you can filter the most niche-specific ones. 
It is an amazing way to get links if you can come up with quality content.
What Makes It One of the Best SEO Link Building Tools? The Keywords Alert Feature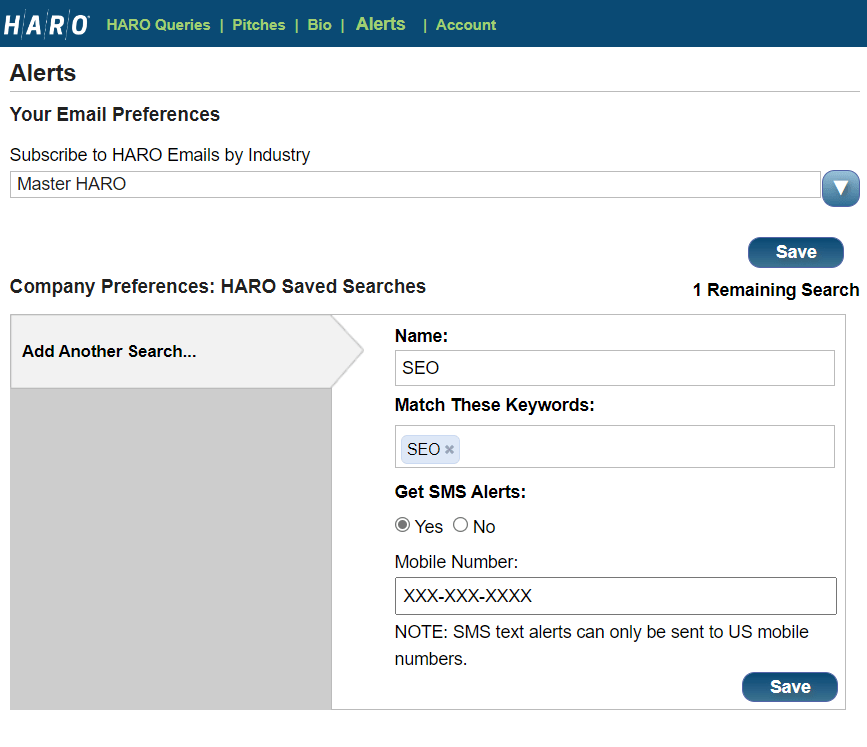 Source: Ahrefs Blog
HARO has a category system that divides the topics journalists are interested in. However, as a writer, you can only subscribe to the ones that are relevant to you. The only caveat is that those categories are super vague. 
But HARO has a solution for that! It has a keyword alert feature that lets you filter any keyword of your choice. The only downside is that you have to pay for it.
Another one among our list of best SEO link building tools is Ninja Outreach. Similar to Buzzstream, Ninja Outreach is a high-quality backlink building software that enables its users to obtain high-quality links through thought leaders and niche-leading influences.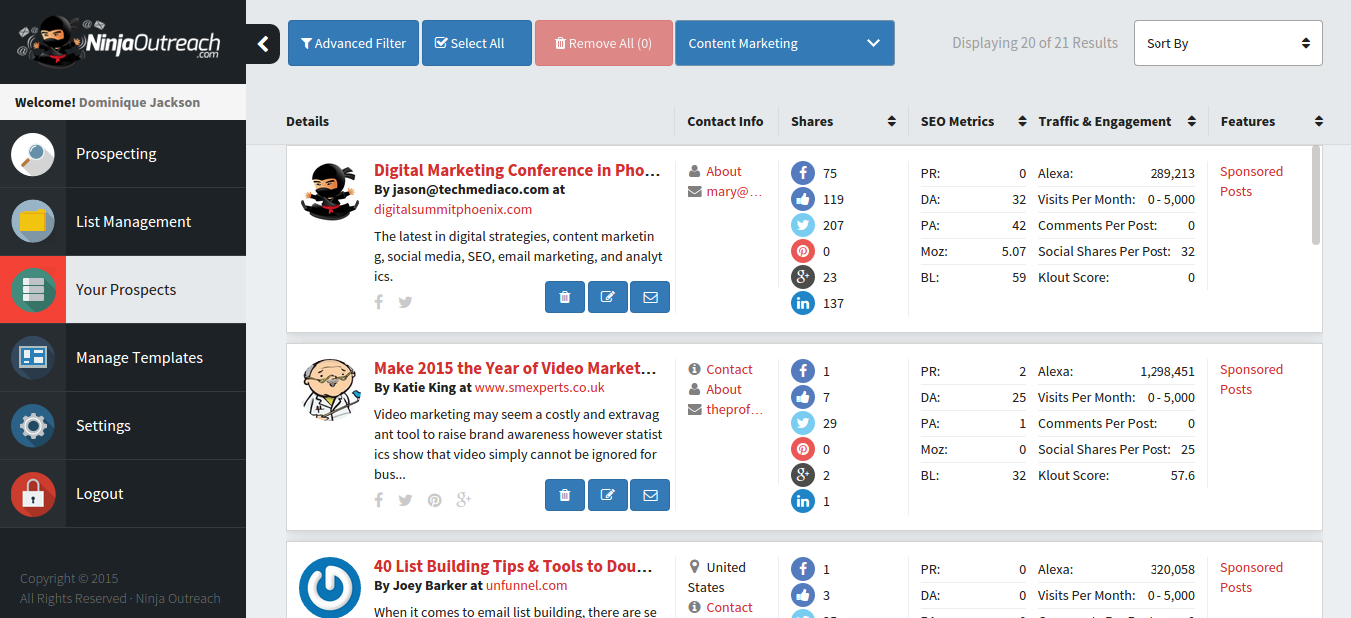 Source: Dominique
Ninja Outreach boasts an impressively diverse database of more than one million influencers. However, every other link building tool has an extensive database. So, what makes Ninja Outreach so special out of all other SEO link building tools? It is the fact that its influencer database is SEO-focused, so you do not have to work on search engine optimization. 
Plus, it also helps users use social metrics, including Facebook and Instagram, to get the most out of it. 
What Makes Ninja Outreach One of the Best SEO Link Building Tools? Its Contact Relationship Management

Apart from offering SEO metrics like Page Authority, and Domain Authority, Ninja Outreach also offers Contact Relationship Management (CRM). The CRM enables users to automatically find emails and crawl lead profiles for contact information, email addresses, websites, engagement stats, social accounts, and SEO. You can also schedule your email outreach campaigns with up to two automated follow-ups using this tool.
Buzzstream takes the SEO game to the next level by allowing its users to scale their link-building campaigns by working on their email outreach tactics. You can use Buzzstream to actively send stellar emails to different bloggers and influencers in order to get high-quality backlinks.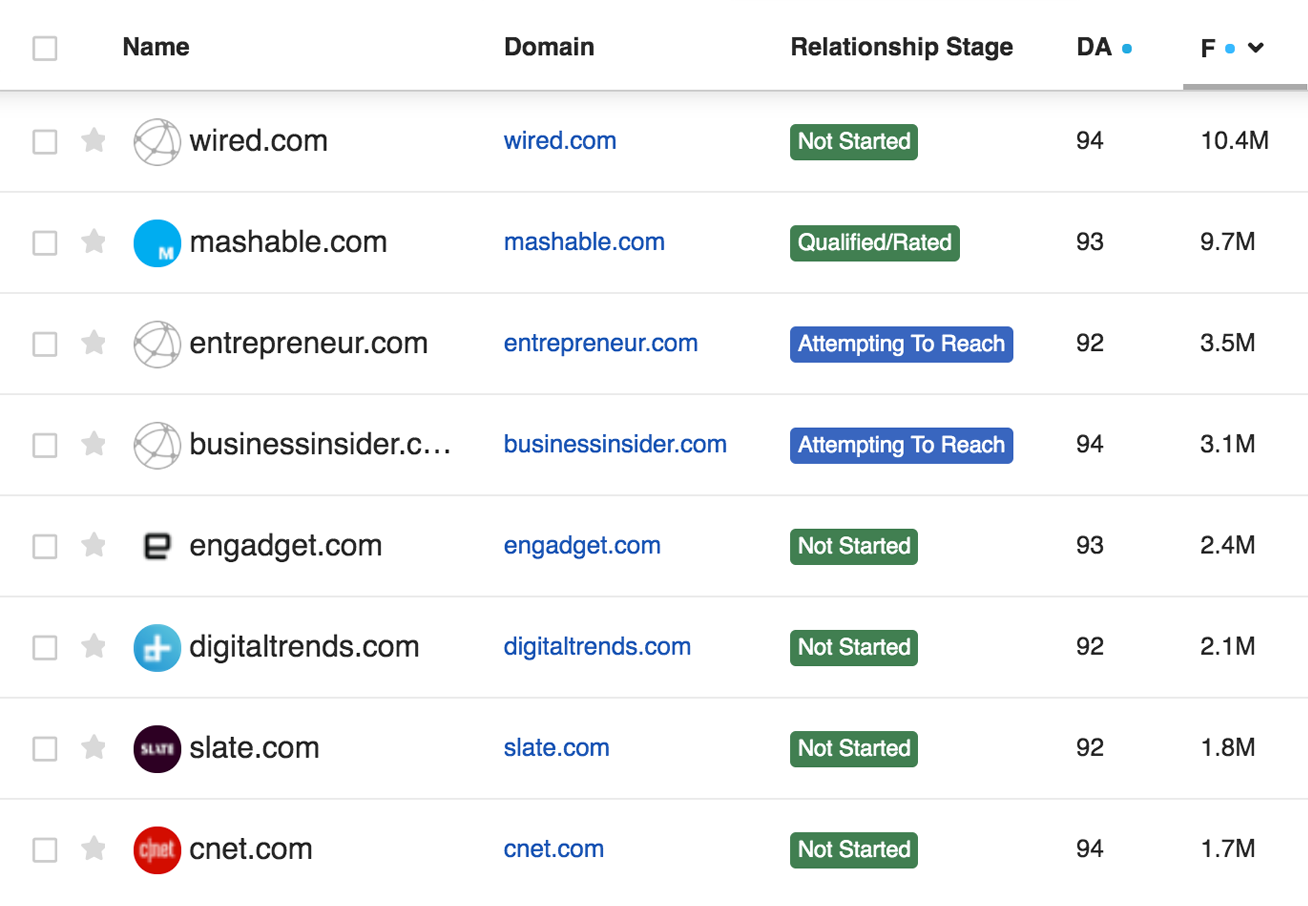 Source: Buzzstream
The best part is that you do not have to waste multiple hours sifting through random Gmail inboxes for managing your campaign and tracking multiple conversations across different projects. It can save you both time and effort by doing the hard work for you. Plus, it is completely customizable, which means you can tweak it however you please.
As a result, you will only have those features at your disposal that you truly need. Lastly, its in-depth reporting and sourcing features give it brownie points.
What Makes It One of the Best SEO Link Building Tools? The Buzzmarker Feature
If you haven't heard about it, Buzzmarker is a Chrome extension by Buzzzstream, and we love it. 
Why are we going Gaga over it? Because this amazing feature not only allows users to find contact information about their prospects and add them to their campaigns, but it also composes emails from the templates it has while you browse the Internet for other reasons.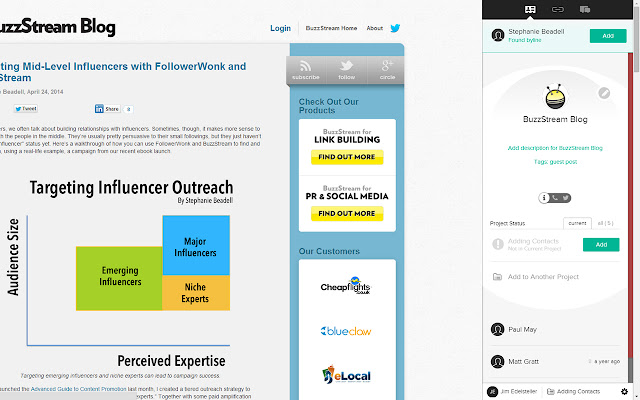 Source: Chrome Web Store
All you have to do is click on the Buzzmarker when you come across a relevant prospect or a resource page that interests you, and it will find you the contact details. You want to add that prospect to an outreach campaign? It literally takes only one click.
It doesn't matter if you are running an enterprise, a startup, or a non-profit organization, or if you are just a marketer working for a company, you need to have NeverBounce in your life.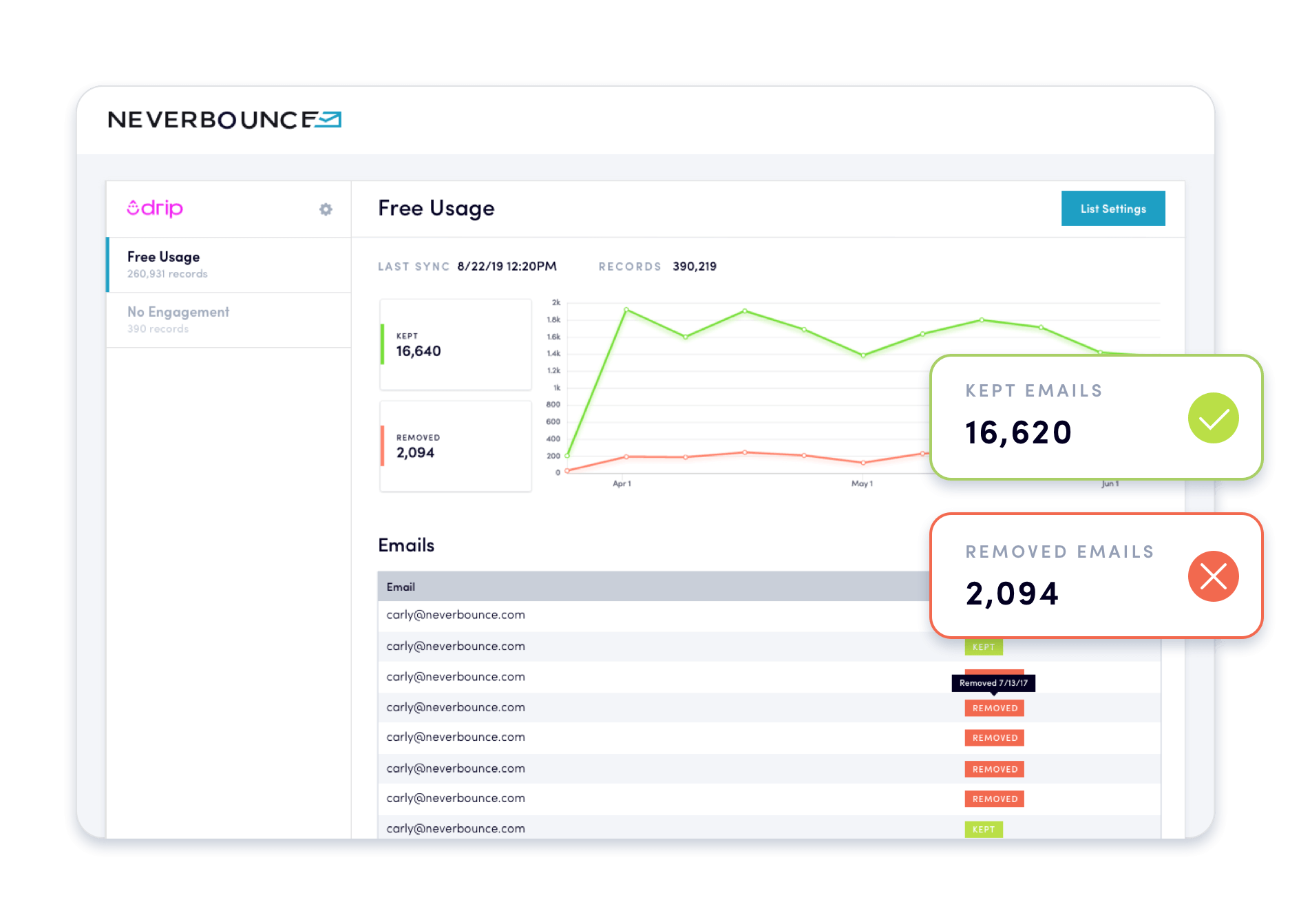 Source: NeverBounce
NeverBounce is truly one of the best link building tools for agencies because it makes it super easy to remove duplicate emails, verify emails, and detect any threats that might harm your outreach campaign.
It provides real-time email verification and email cleaning services. On the other hand, its automated list cleaning and bulk email list cleaning features get brownie points from our team.
What Makes It One of the Best SEO Link Building Tools? Its Zapier Integration Feature
Neverbounce's Zapier integration feature is literally a Godsend. You will love it, especially if your marketing and outreach campaigns revolve around Google Sheets.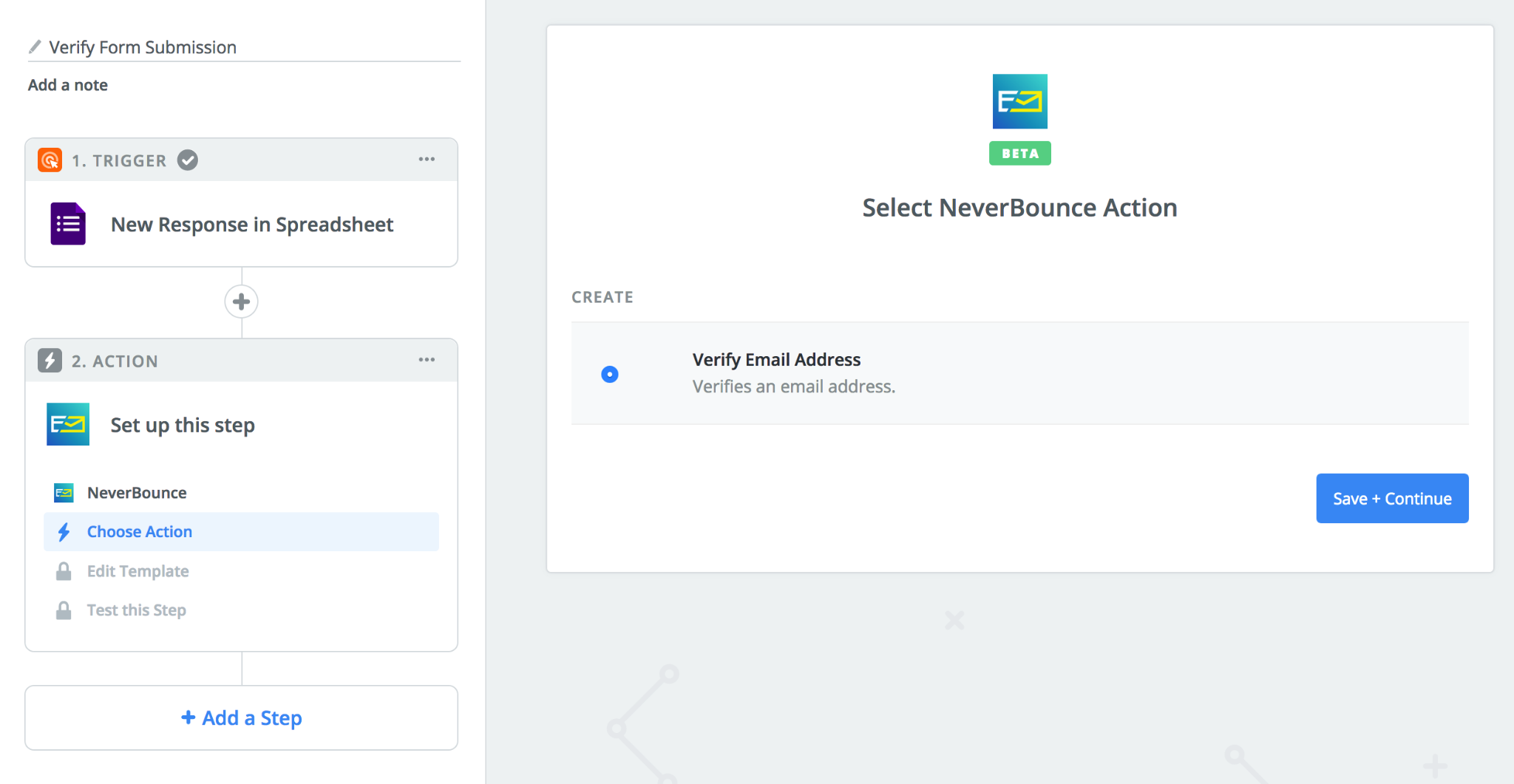 Source: NeverBounce
With this Zapier integration feature, whenever you add an email address to your Google Sheets, NeverBounce automatically gets notified, and it verifies the email. Once it is done with the verification, it then logs its verification status in your Google sheet. You don't have to do anything other than enter the email address. 
Sounds amazing, doesn't it?
If you are a digital marketer, chances are you already know about Hunter. Hunter's amazing reputation precedes it. Not only is this link building management tool lightning fast, but the information it extracts from the Internet is ridiculously accurate. You will be surprised by how spot-on Hunter is when it comes to finding out information about potential clients.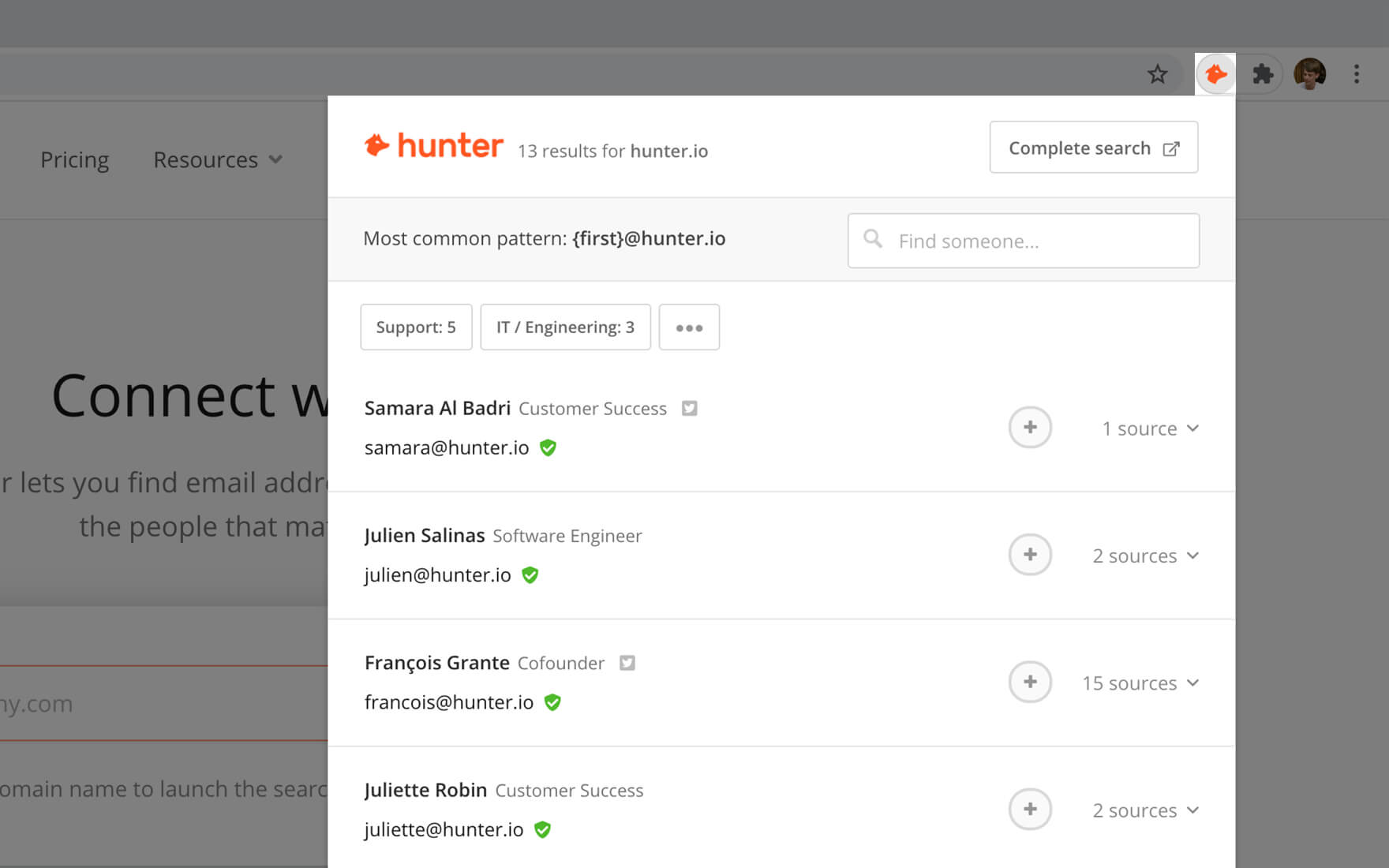 Source: Hunter.io
What makes Hunter different from other link building outreach tools is that instead of scraping only one website for email addresses, it pulls data from a diverse array of sources. It also has an amazing email verification feature that automatically verifies each email it provides you with. In addition to that, it also lets you know that your prospects' inbox is still active before you send them your outreach email.
What Makes It One of the Best SEO Link Building Tools? Its Google Sheet Adds on Feature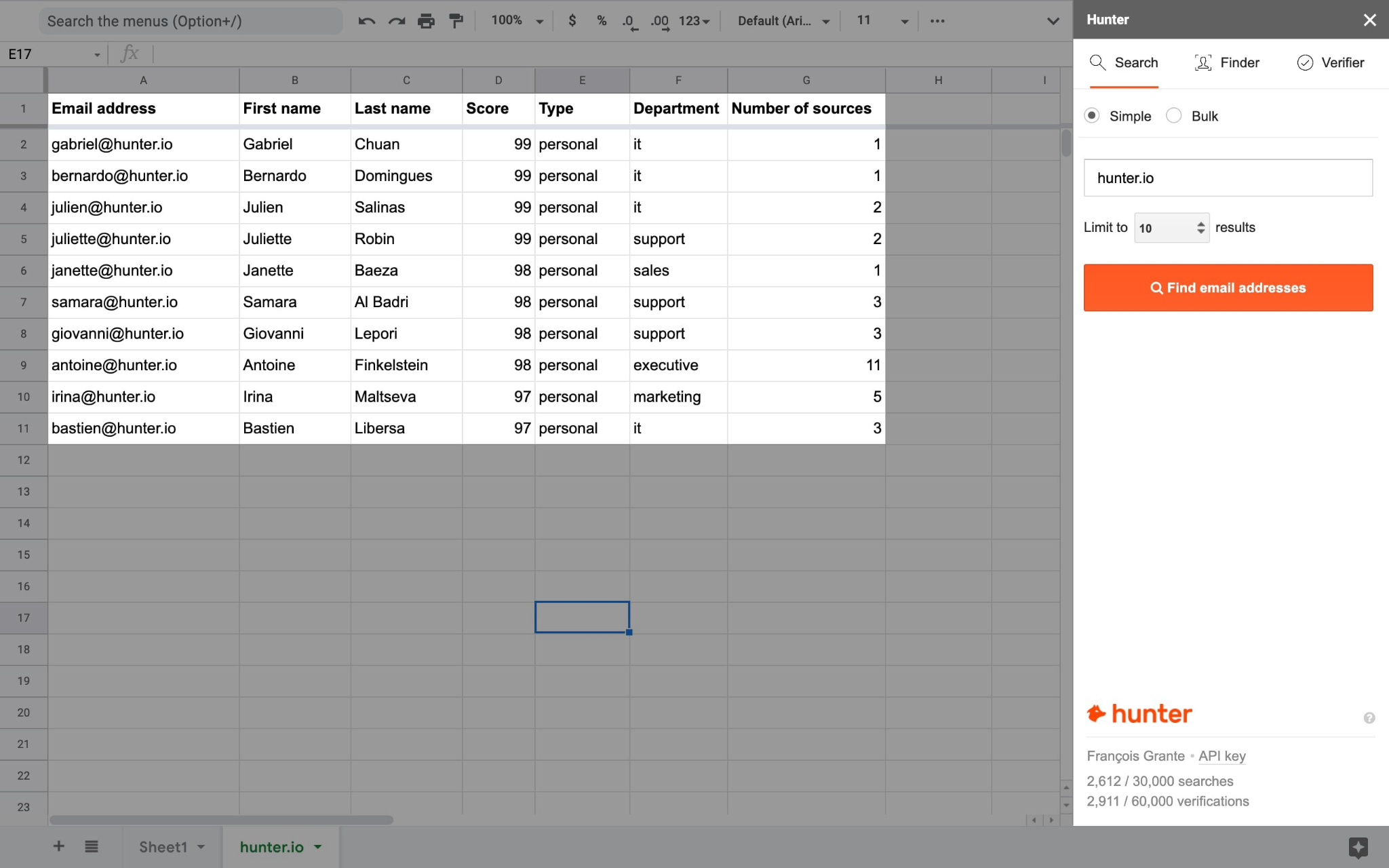 Source: Hunter.io
If you have a list of prospects for link building in the form of a Google Sheet and the only information you have about those prospects is their names, Hunter will do the rest for you.
Its amazing Google Sheets add-on feature will find matching emails for all the people in your list of prospects with just one click.
You can use Mailshake to streamline outreach campaigns by delivering mass personalized emails. It even allows its users to send follow-up sequences based on their interactions with recipients. With its automated email campaigns, you can save a lot of time, making Mailshake effective in 2023 and beyond.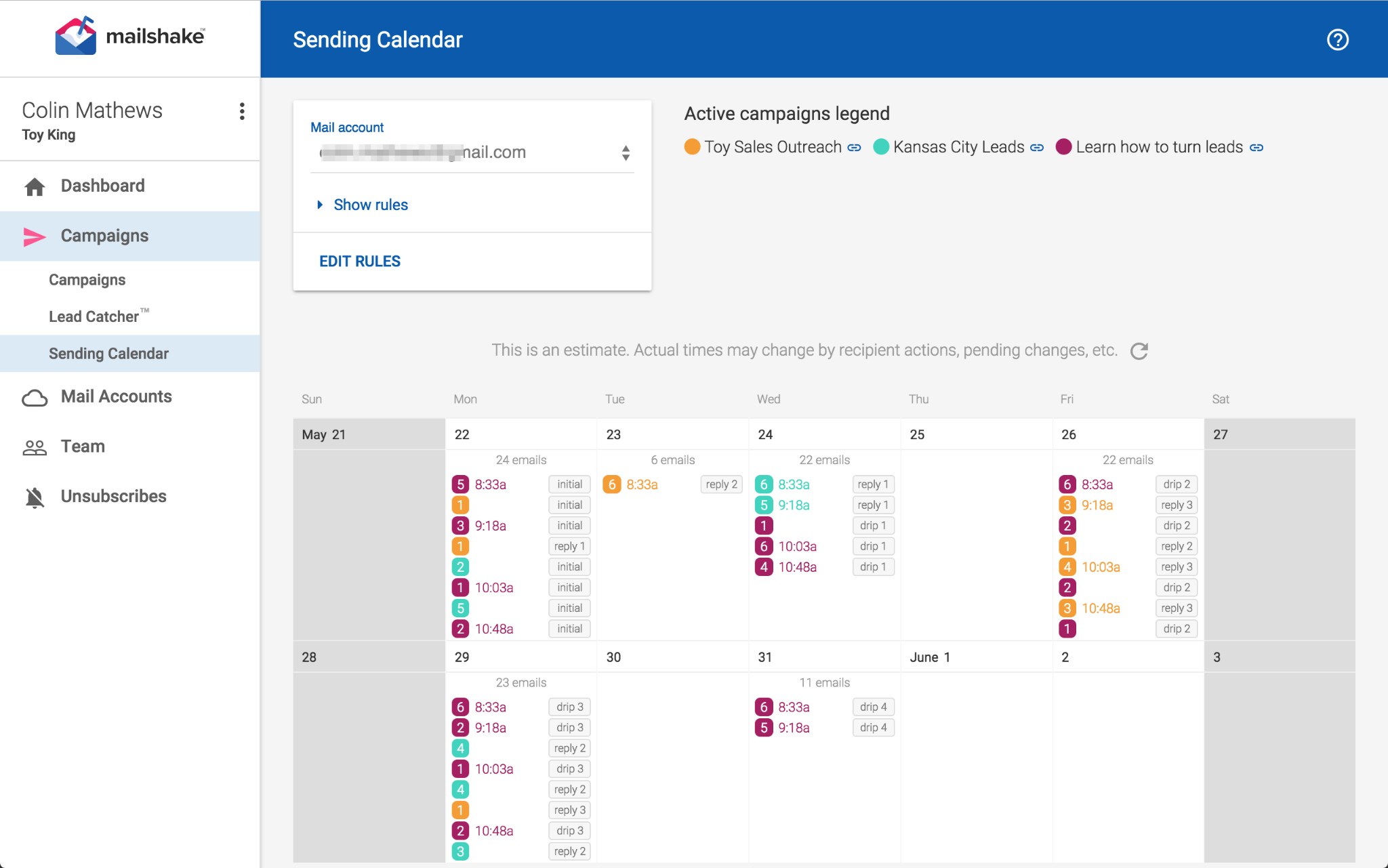 Source: Software Advice
And that is not it! Mailshake also includes pre-made templates for a variety of link-building campaigns, including content marketing, link requests, broken link building, guest posting, PR pitches, and so much more. Besides, it even analyzes email copy to improve engagement and delivery.
What Makes Mailshake Stand Out From The Best SEO Link Building Tools? Its Calendly Integration
You can turn your prospects into successful leads by connecting your Mailshake outreach campaigns to Calendly. When you use Mailshake to reach out to prospects, book meetings with them, and then obtain links from them, you can integrate it with Calendly to make it easier. Integration with Calendly helps users track conversions, connect booked leads with their CRM, and automate their follow-ups.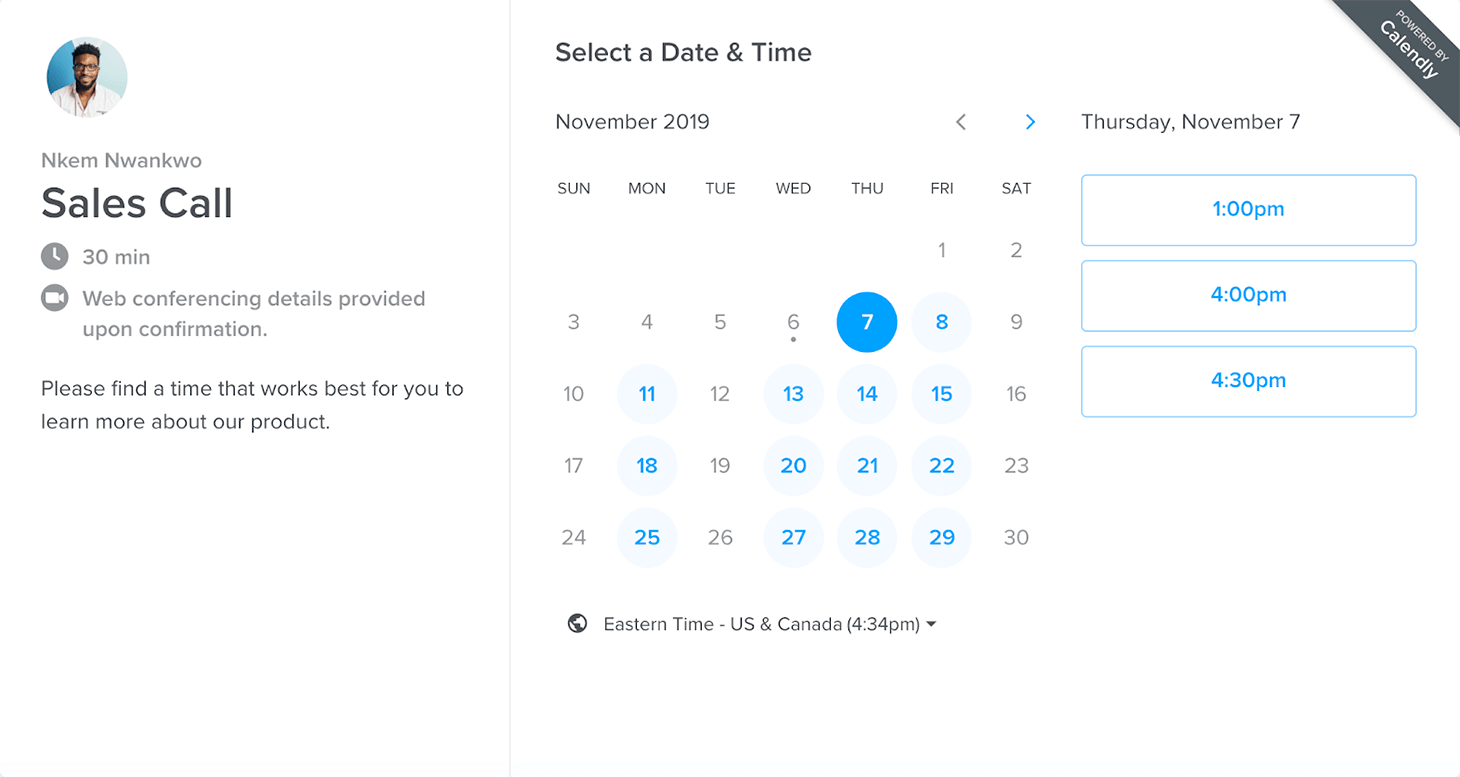 Source: Mailshake
That is not the only way to integrate Calendly with Mailshake. You can also use it to automate your campaign in case a prospect cancels a meeting at the last minute. Moreover, you can also pause your campaigns if a recipient does not schedule a meeting.
We cannot talk about free link building tools and then not mention Google. Google is one of the best link building software to begin your link management journey, especially if you are a beginner who doesn't want to spend a lot of money on paid link building outreach tools.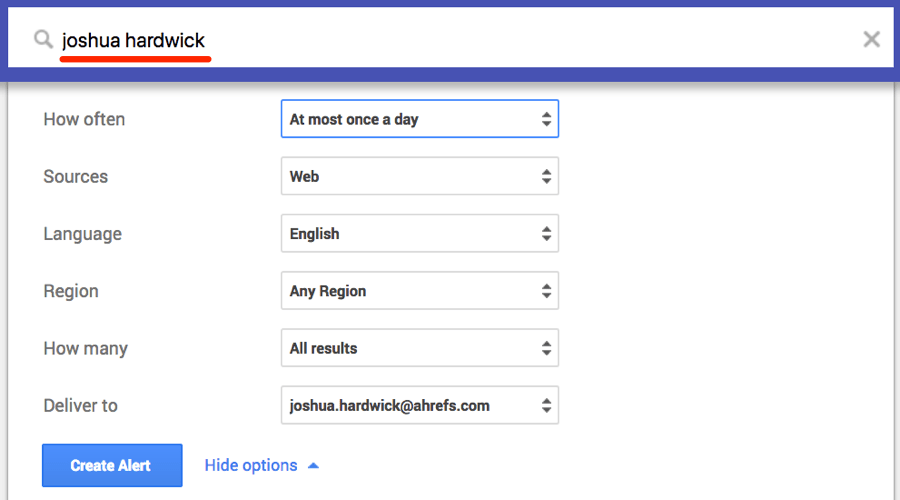 Source: Ahrefs
Google literally has the largest index of web pages and one of the best search algorithms. Moreover, it also has a feature called Google Alerts that allows its users to keep track of unlinked mentions from bloggers and website owners. You can easily set up alerts for your product to keep an eye on potential link building opportunities. 
Plus, you can use it to keep an eye on your competitors and their interactions with potential bloggers and website owners.
What Do We Love the Most About Google as a Link Building Tool? The Search Operators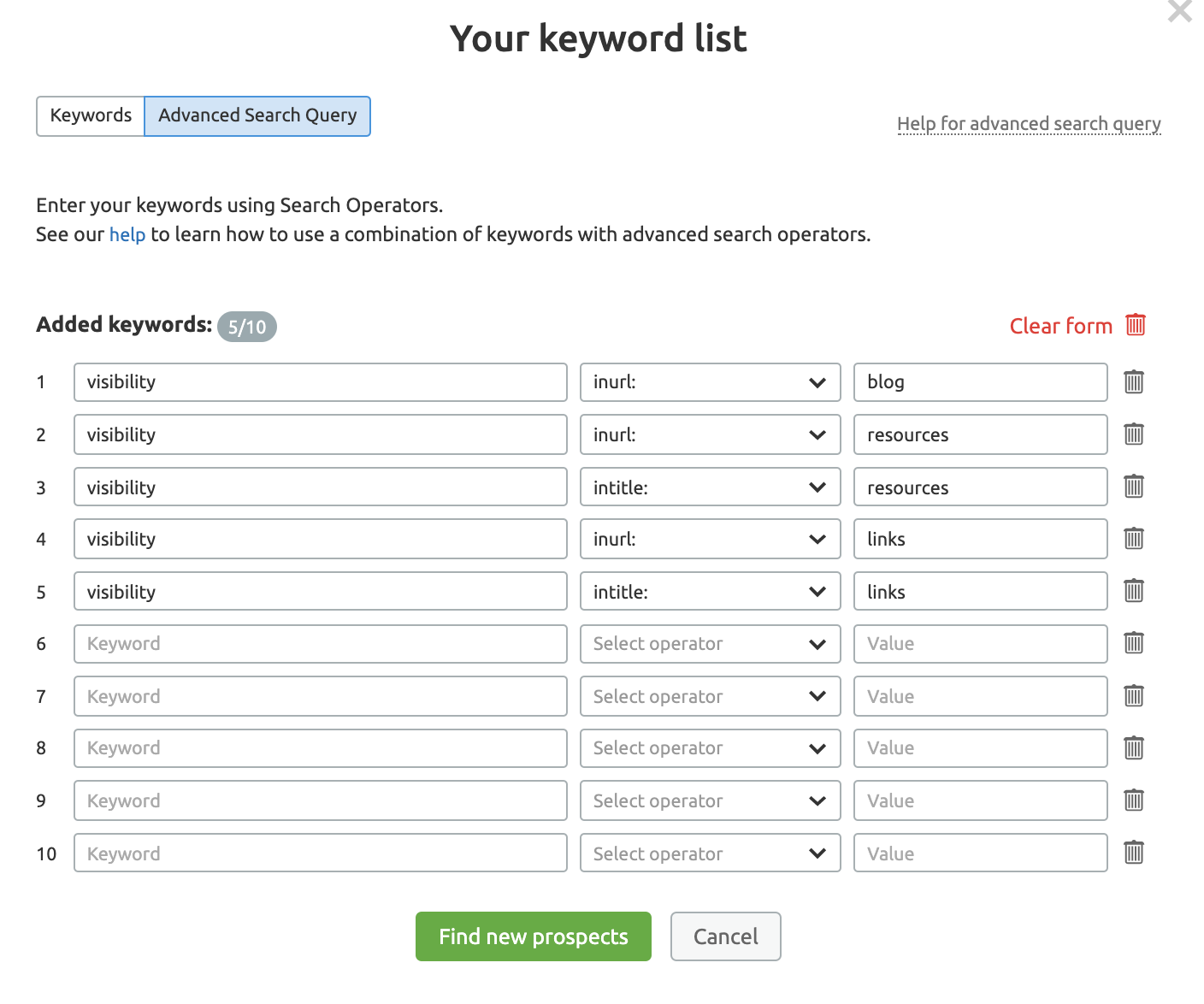 Source: Semrush
Search operators are essentially commands that help users filter search engine results from Google and other search engines. Digital marketers and outreach specialists can use this tool to get exactly what they need from Google's insanely huge index.
The only catch is that you cannot download the results to use them in the future.
Another tool that can help with your outreach campaigns is GroupHigh. It assists its users in locating suitable bloggers and influencers in order to construct successful campaigns that result in quality backlinks for the user's website. GroupHigh claims to be the largest blog search engine in the world, and it comes close to its claims. 
In addition to assisting you in prospecting industry-leading blogs, this link building tool also has a built-in outreach platform for sending outreach emails. It makes it easy to find influencers and bloggers, which, consequently, makes it easy for beginners to use it.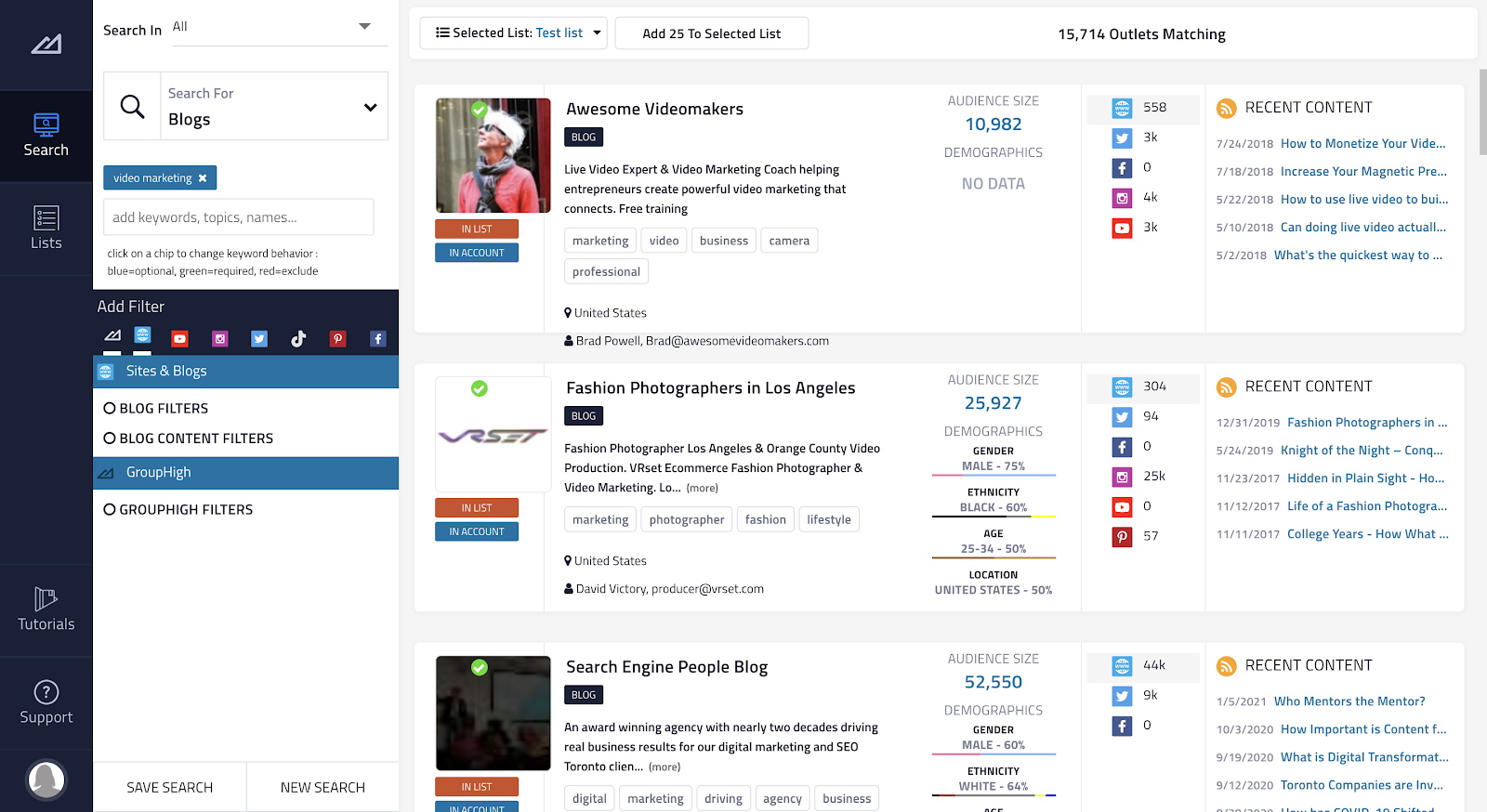 Source: Loopex Digital
The cherry on top is its built-in outreach platform that users can utilize to send their outreach emails. You can use it to convert your spreadsheets and influencer lists into complete social data. 
Group High makes it easy to manage influencers long-term with the help of powerful filters, tags, and lists. If you invest in this tool, you will never have to go look for content and mentions ever again in your life.
What Makes Group High One of the Best SEO Link Building Tools? The Metrics
We get that it must be amazing to have a never-ending list of blogs in your industry. However, how are you going to know which influencers are worth your time and reaching out to?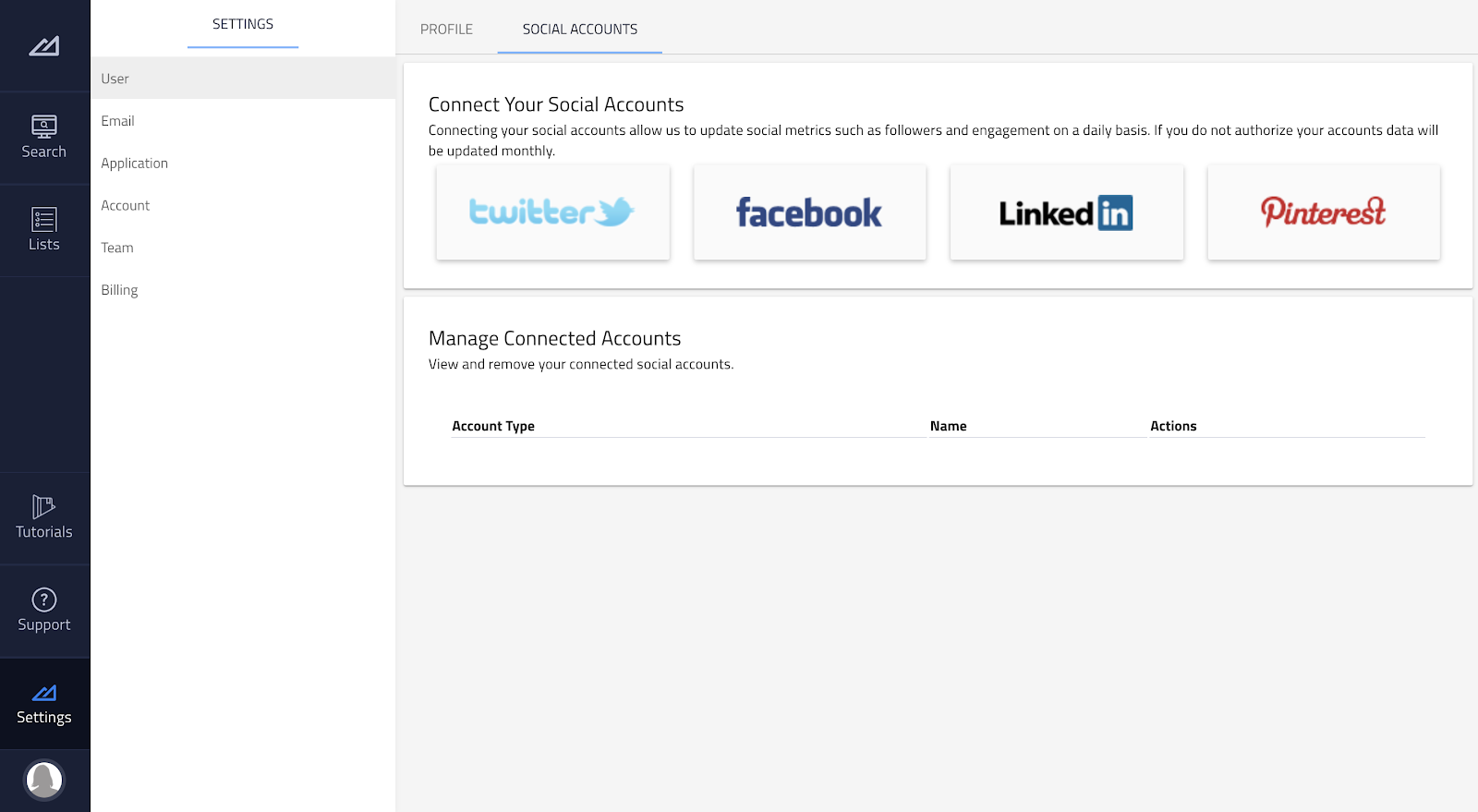 Source: Loopex Digital
That is where GroupHigh steps in with its excellent metrics that work like magic!
You can use various metrics, including but not limited to audience size, domain authority, and social media followers, to sort and filter bloggers. 
Ahrefs is one the largest backlink index, so it deserves its spot in our list of best linkbuilding software. Whether you are a rookie or a seasoned professional, you will love Ahrefs because of how easy and simple it is to use. Even non-technical individuals don't take long to warm up to it.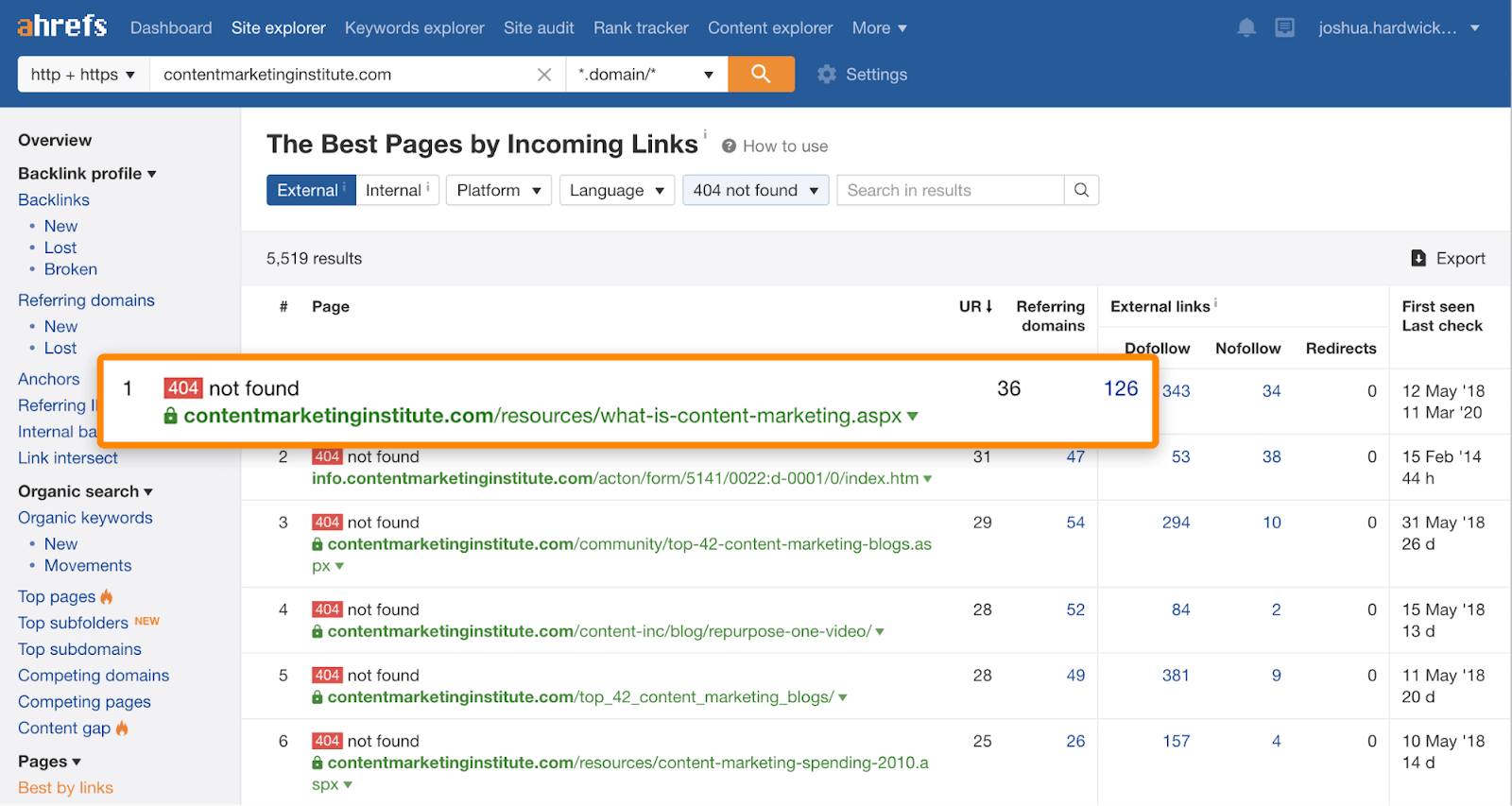 Source: Ahrefs
Designed to empower SEO experts, Ahrefs is a complete broken link building tool. Furthermore, it has other advanced features that can help you improve your link building game and take your website to the top of search engine results. Some of its best features include the content explorer, the rank tracking option, and the stellar keyword research tool.
Do you want to do an SEO audit? Or do you want to find the best outreach opportunities by keeping an eye on your competitors? Ahrefs will take care of both. You just have to sit back and watch it work its magic!
What Do We Love the Most About Ahrefs? The Content Explorer Feature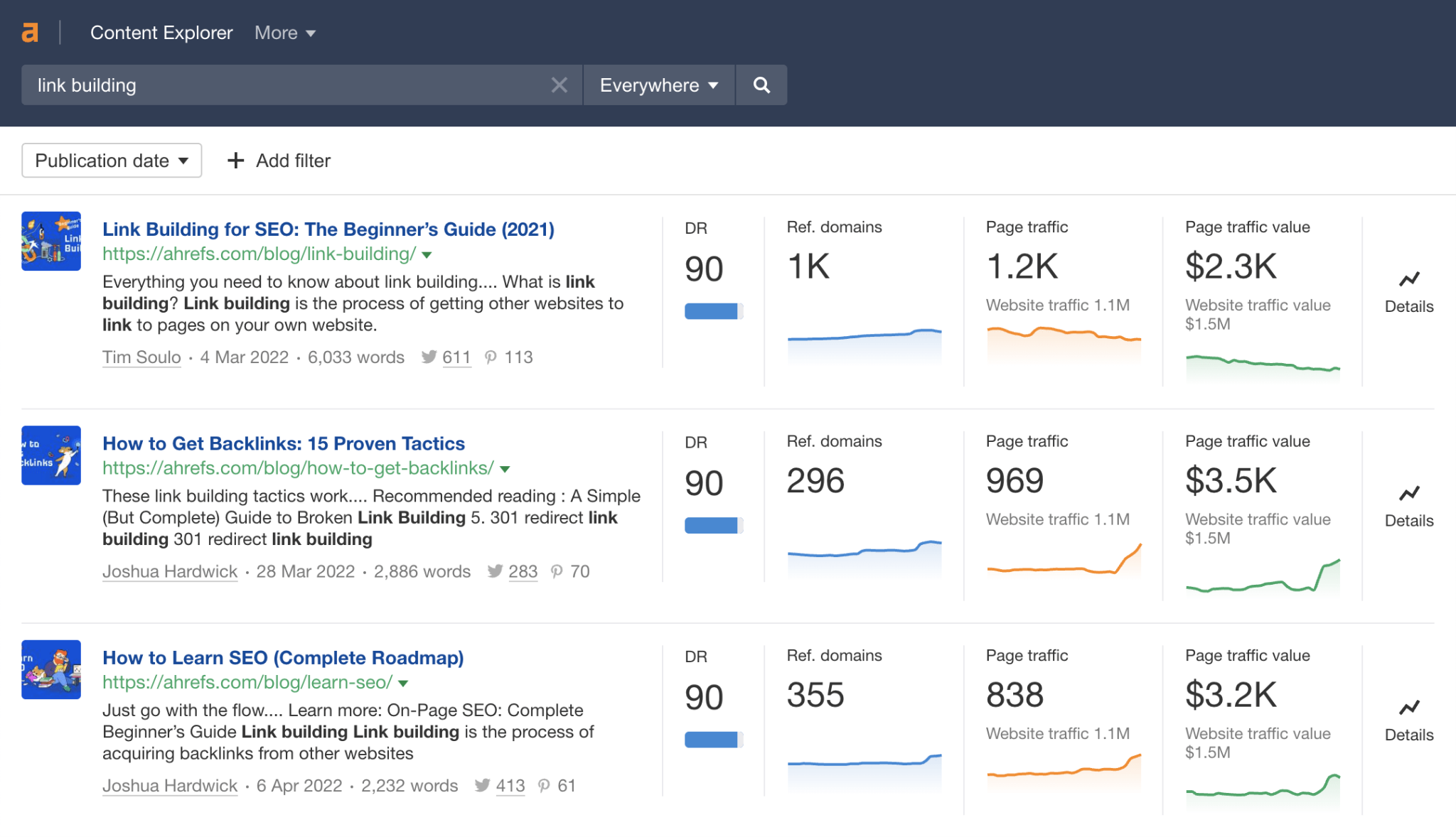 Source: Ahrefs
Ahrefs' content explorer tool is not only a great source of content research, but it's also one of the best sources of link prospects. It allows its users to download backlinks in order to reach out to those potential clients in the future. While other features are free to use, Ahrefs' content explorer requires you to pay a fee.
Another backlink building software that has been around for quite a while is Moz. Some people even call it one of the best SEO link building software because of the robust features it offers. 
Moz does not focus on link building alone. It covers an array of aspects of search engine optimization, including keyword research, competitor analysis, link building, and so much more.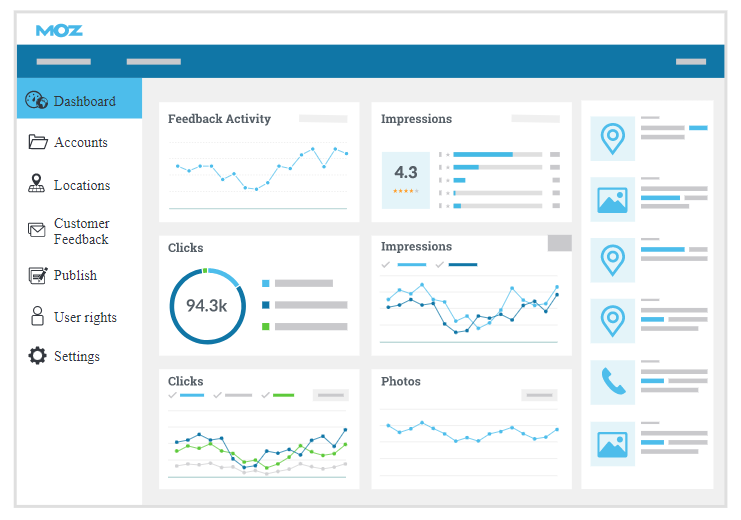 Source: Moz
It has an intuitive link explorer feature that allows users to find websites linking to a particular domain or URL. This makes it easy for digital marketers and SEO experts to use that information so they can reverse engineer their competitors' backlink profiles. 
On top of that, Moz also has a feature called Spam Score. This feature lets its users check the quality of the links they are pursuing. So, if there is a low-quality link, the user can address it.
It is certainly up there with tools like Ahrefs if you ask us.
What Do We Love the Most About Moz as One of the Best Monthly Fee Link Building Tools? The Link Research Feature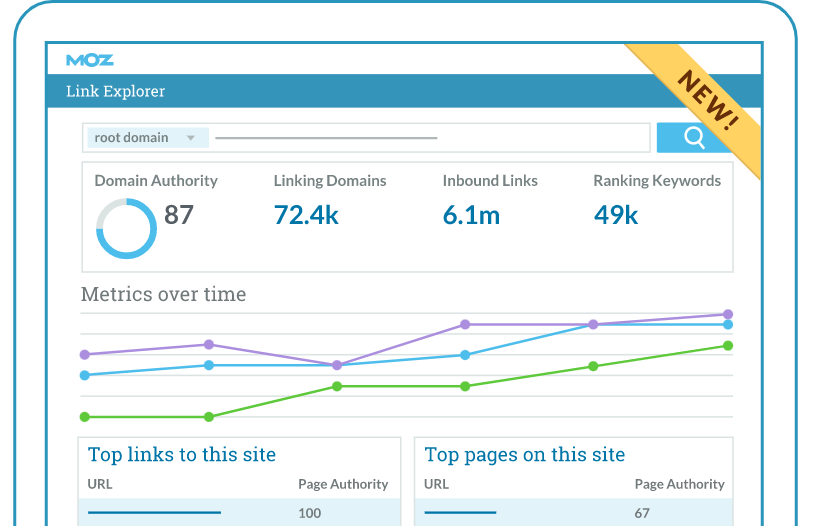 Source: Moz
In order to increase your chances of ranking well, you have to work on acquiring high-quality links referring to your site. At the same time, you need to remove spammy links. Moz's Link Research feature does exactly that!
There is a reason why Pitchbox is among the best SEO link building tools. You will truly enjoy this outreach platform because it makes link building and outreach look like a piece of cake. If you are looking for an automatic link building tool, Pitchbox is your best bet as it automates the workflow. As a result, it makes it super easy to run larger-scale link building campaigns as well as guest posting and link insertion at a scale.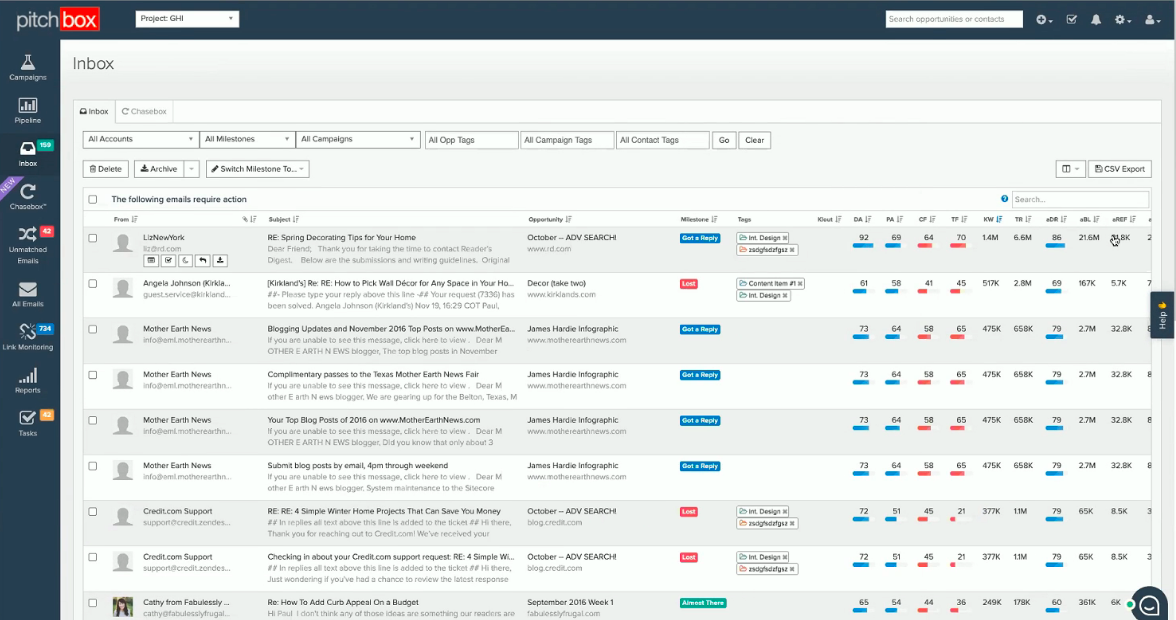 Source: G2
On top of that, feel free to enjoy Pitchbox's link-building tool to look for potential customers and create personalized campaigns from a diverse range of email templates available. With this link building management tool, you can schedule your email campaigns, send emails and follow-up emails, as well as track SEO metrics associated with outreach.
Why Is Pitchbox Included in Our List of the Best SEO Link Building Tools? Because of GDS Integration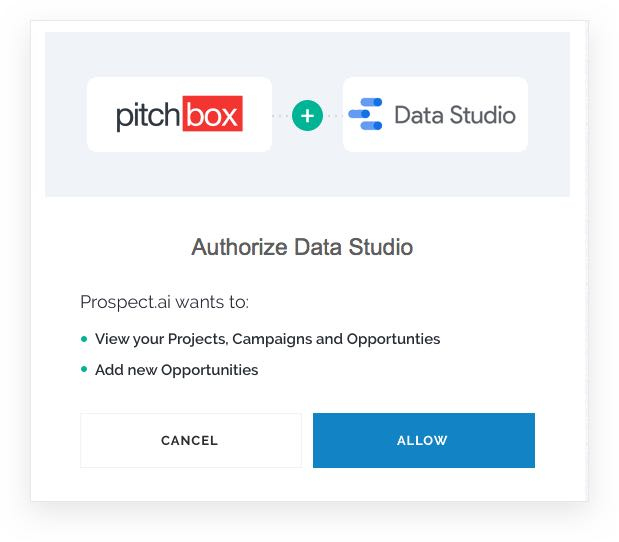 Source: Pitchbox
You can easily integrate Pitchbox with Google Data Studio (GDS) to create custom reports and dashboards. Besides, you can use it to make specific datasets to build meaningful relationships and win high-quality editorial backlinks. Leverage the data provided to you by Pitchbox to hone in on specific information about your competitors.
What if You Cannot or Do Not Want to Use Link Building Outreach Tools?
Monthly fee link building tools can get heavier on the pocket as time goes on. So, if you do not want to use a tool, you need to look for an alternative because doing it manually is still out of the question. We won't recommend wasting days on end trying to get hundreds of high-quality backlinks. 
This is where professional SEO link building service providers like Globex Outreach come in. At Globex Outreach, our team of experts makes sure that your link building campaigns are set for success. We take care of everything, from research and outreach to following up and reporting. You won't even need the best SEO link building tools.
So, what is holding you back? 
Let's talk!
Summing It Up
We made this list with the best SEO link building tools to make sure that every reader finds something that floats their boat. These tools will provide you with enterprise-level solutions, and they won't even break the bank. Plus, we are sure that you will appreciate the diversity! 
Bear in mind that you do not need to spend hundreds and thousands of dollars every month to be an exceptional link builder. All you need to do is allocate your time properly with the right budget to boost your marketing outcomes.
By using these tools, you can increase your ranking on search engine results pages and enjoy the revenue that will come with it.